SEATTLE, Wash., July 28, 2022 – Walla Walla local Dwayne Headley was honored at the Seattle Mariners home game Friday, July 22, commemorating a baseball coaching career that has stretched over half a century and counting.
A week ago Headley was contacted by his daughter in Snohomish that the Seattle Mariners had expressed interest in honoring Headley at last Friday's game. He was offered eight complimentary tickets, right behind first base, and two parking passes.
"I didn't coach baseball for recognition and I haven't stayed in it for that. I just really enjoy it," Headley told the Lynnwood Times.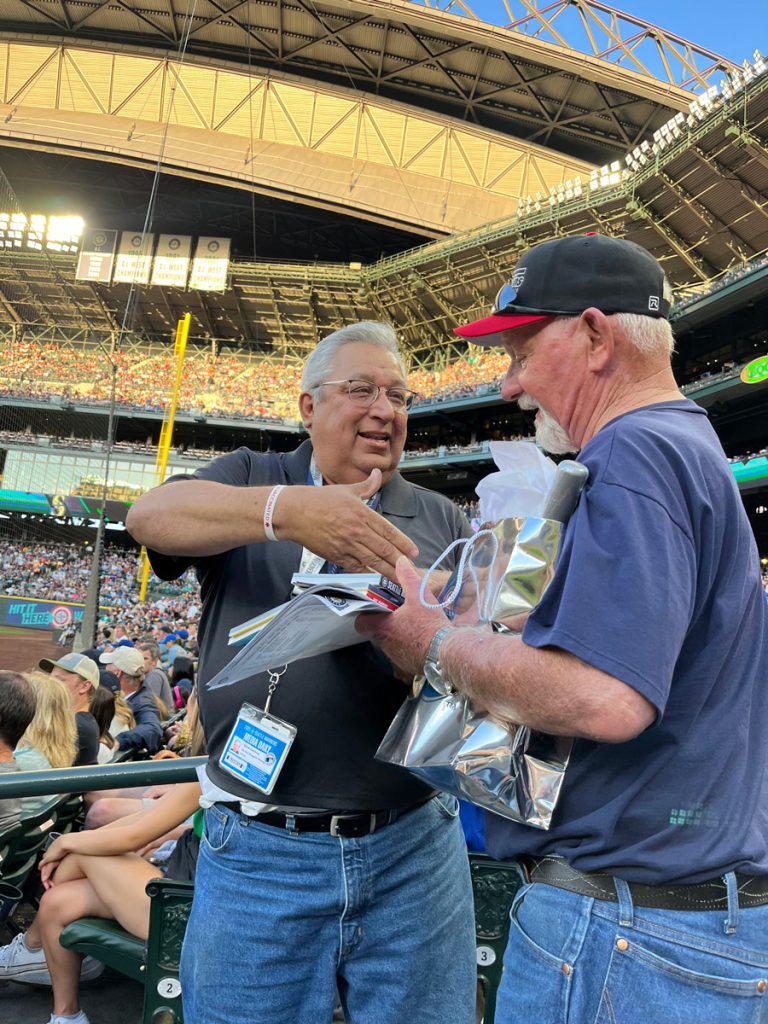 Headley rounded up his daughters, their husbands, and his grandkids, and attended the first game in a series against the Houston Astros in which Seattle lost all three games in a row. The Mariners are still second in the American League West, behind the Astros, with 54 wins and 45 losses.
Around the third inning, Seattle Mariners staff found Headley in his seat and featured him on the Jumbotron honoring his coaching legacy to a sold-out crowd. He was met with explosive applause.
"It was kinda like, you're a small fish in a big pond. I live in a little town that has 35,000 people in it and you have a deal where they're honoring you in front of 45,000 plus. It was a bit mind boggling to me," Headley said.
Headley, 80, grew up in Walla Walla, Washington, and began playing baseball in grade school but, in 8th grade, he injured his back sliding into second base which cut his playing career short. Despite his injury his love for baseball never escaped him.
In 1961, when he was just 19, a friend of Headley's asked if he would fill in as coach while he was out of town. Headley agreed after attending a couple games to observe the players, fell in love with the team and became a Little League coach a year later. By 1963 Headley had his own team, Burby Company, which, 60 years later, is still active under the name Tompkins Appliance.
Throughout Headley's coaching career the idea of retiring came up once or twice but when he was injured falling down his daughter's stairs in 2018 and had to take a break, he realized just how much he didn't want to quit.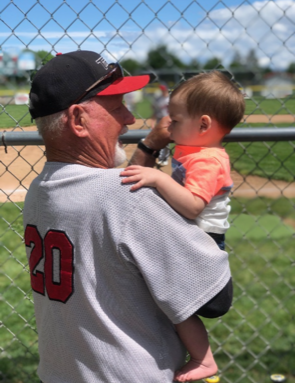 "Each year, at my age, you have to see what's going to happen. I have no plans to quit and I plan on doing it next year. It all depends on assistant coaches when you get to be my age and I've been fortunate across the years to have good assistant coaches," Headley said.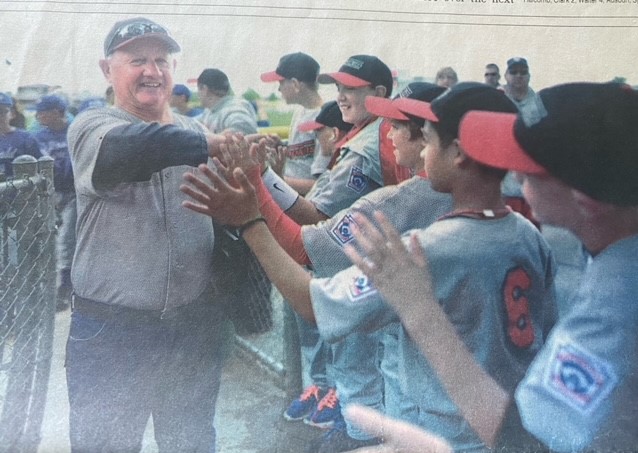 Headley has attended the Little League World Series in Williamsport, Pennsylvania, twice and umpired at the West Region State tournament in San Bernardino, Texas in 1999. As well as coaching, he has umpired Little League baseball for 45 years. A few of his athletes have even gone on to play in the Major Leagues signing contracts with the Texas Rangers and the Cleveland Indians (now Cleveland Guardians).
"I like youth sports. I've coached at the Catholic school, I've coached a JV girls' basketball for ten years, I run the change for football, I run the basketball clock there for ten or fifteen years. If I'm there to watch I might as well be involved," Headley said.
Headley continues to attend many local high school sports in Walla Walla partially to continue to watch "his boys" as they grow. He once told his daughter, Julie Young, he began coaching to learn how to teach his own boys one day but then had three daughters. Despite his daughter's not getting involved in the sport, Headley has still been able to coach his two grandsons and still umpires with his son-in-law.
"He and our family really appreciate the recognition and had an amazing time. He is a big Mariner fan and is proud to be an honoree," Julie Young told the Lynnwood Times.