Everett Police looking for alleged lemonade thief
EVERETT, Wash., August 4, 2022 — Everett Police need your help in the identification and eventual arrest of a male suspect who allegedly paid for lemonade with a counterfeit 100-dollar bill who then demanded exact change back. Below is a copy of the post from the Everett Police Department of the incident.
Can you identify this individual who took advantage of an 11-year-old running a lemonade stand?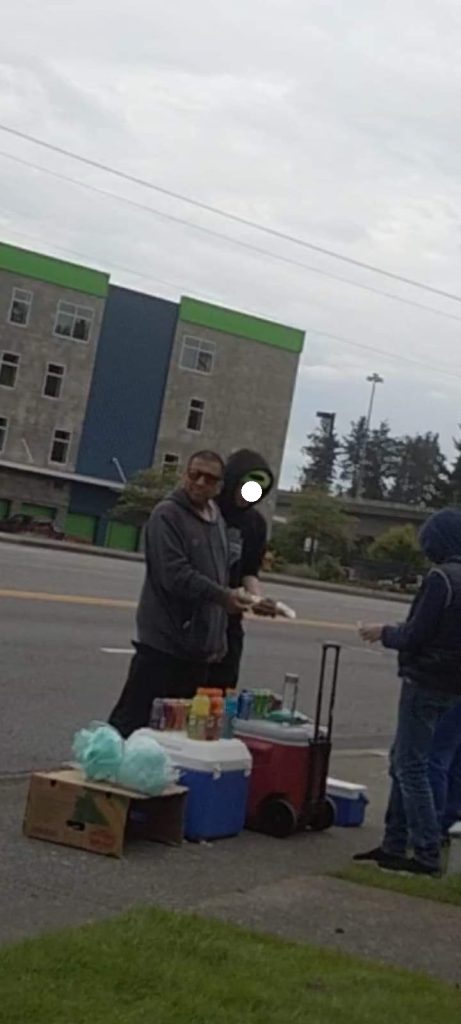 Over the summer, an 11-year-old Jeremy spent his allowance money to set up a lemonade stand on Beverly Blvd. As he worked in the sun trying to earn a little extra spending money, he was approached by the pictured suspect, who offered him a 100-dollar bill for a drink but asked for exact change.
Jeremy did his best to wring all his allowance money to give the suspect $85 in change. After the suspect left, Jeremey went to the local gas station, where he learned that the 100-dollar bill was fake and was out all his allowance money.
While our detectives work hard to bring closure to every case, this case struck a particular chord with them, and they want to do everything they can to get justice for Jeremy and catch this counterfeiter. We ask our community to either call our tip line, (425) 257-8450, or send us a Facebook message if you recognize this individual.