Mayor Franklin swears in six new Everett Police Officers
EVERETT, Wash., September 1, 2022—Last night Everett welcomed six new Everett Police officers. This is the biggest group of Everett Police officers to have been sworn-in in almost a decade! Please welcome new officers Trysten Buckley, Ryan Eastham, D'Ondre Gibbs, Blake Johnson, Alieu Joof, and Taylor Smith!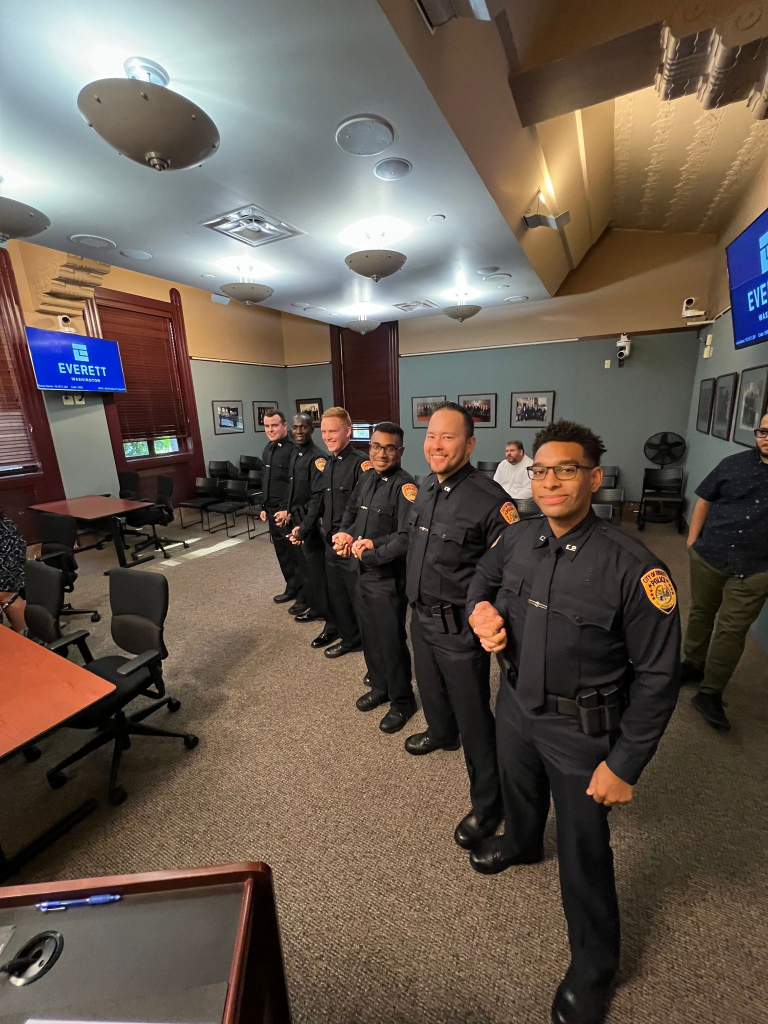 Everett Mayor Cassie Franklin personally pinned each new EPD officer with their badges and wished them luck as they start their field training program.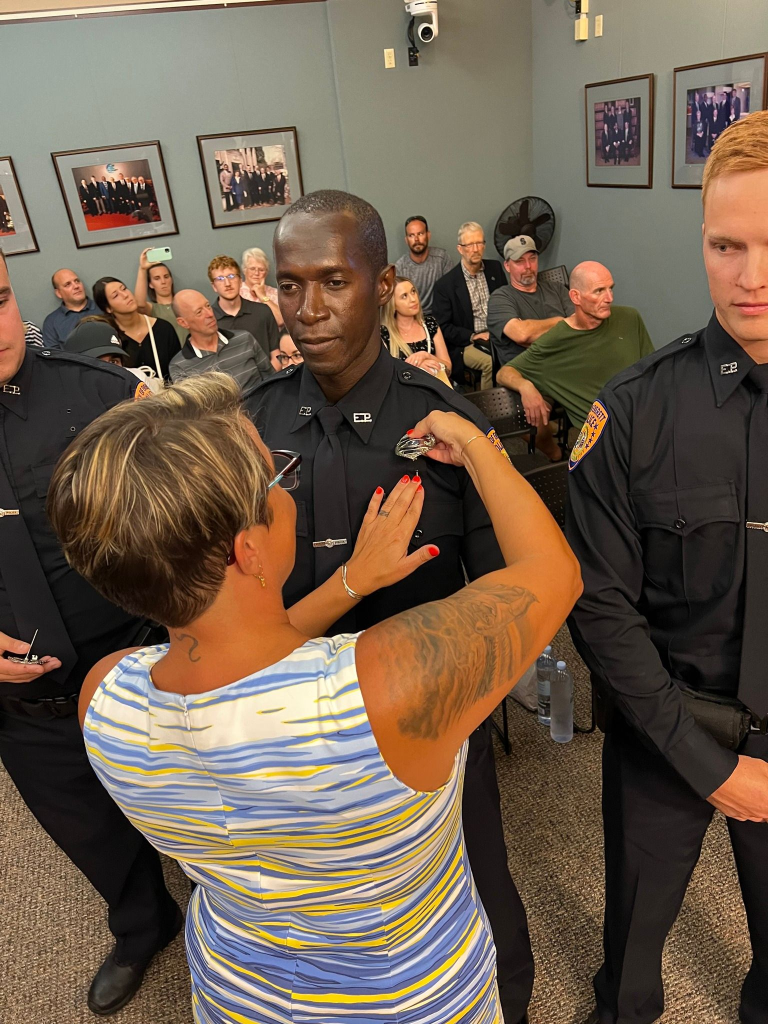 According to the Everett Police Department Facebook post, "We are thrilled for them to join our team to start their careers here in Everett, and we are looking for more great candidates! Entry Level, BLEA certified, and Lateral positions are all currently open for the city of Everett Police!"
If you or know of someone interested in a career in law enforcement:
For Entry Level applicants GED or high school diploma required.
Base pay of $81,408 per year.
Second-year base wage of $89,148 with up to an additional 11% college pay incentive
Third-year base pay is $106,692 with up to an additional 11% college pay incentive
City match up to $3200 per year on deferred compensation retirement plan.
For more information about joining EPD, visit https://www.everettwa.gov/552/Careers or contact Officer Danny Rabelos at drabelos@everettwa.gov.