Middle school sports returns for Marysville students
MARYSVILLE, Wash., September 7, 2022—This morning, Snohomish County Councilmember Nate Nehring, Marysville School District Superintendent Dr. Zac Robbins and Board Director Wade Rinehardt, Boys & Girls Clubs of Snohomish County Executive Director Bill Tsoukalas, and YMCA of Snohomish County Executive Director Peyton Tune jointly announced a partnership to provide extracurricular sports programs to middle school students in the Marysville School District.
Due to recent budget cuts, middle schools in the Marysville School District no longer had funding to participate in WIAA sports programs. As a result, non-profit and government entities have come together to provide alternative sports programs on-campus to middle school students through the Marysville and Tulalip Boys & Girls Clubs and the Marysville YMCA. The funding for these programs, a total of $75,000 over the next two years, has been provided by a grant through Snohomish County Government that was secured by Councilman Nate Nehring.
"I am thrilled that Snohomish County can play a role in this partnership to benefit our local students," said Councilmember Nehring, who represents Marysville. "This is a great example of the positive work which can be done when community partners rally together around a common cause."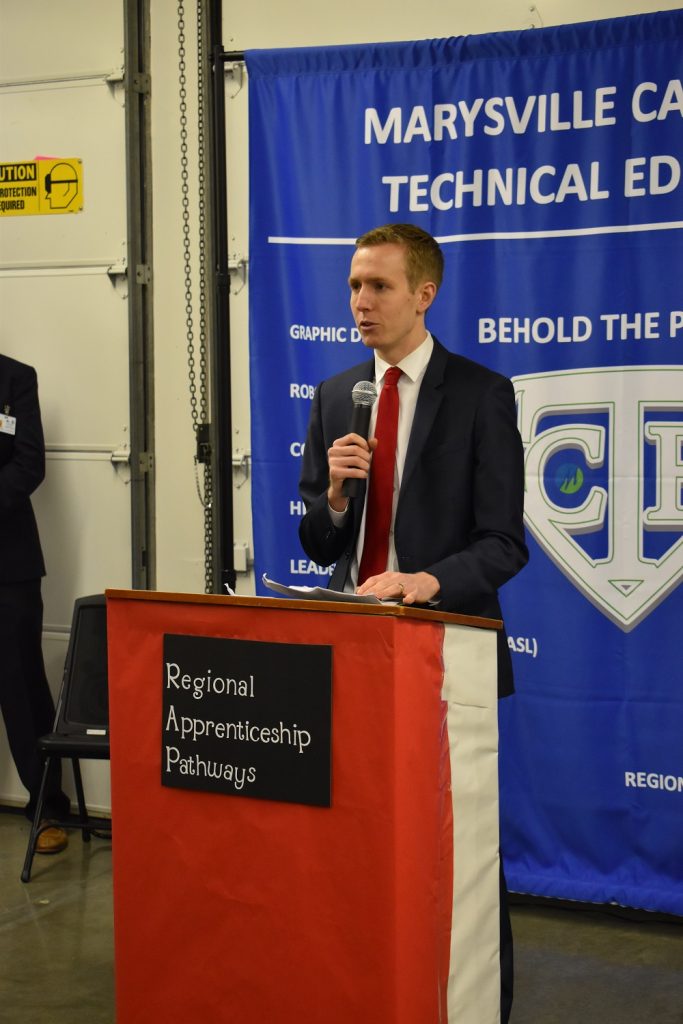 "As a school board, we had to make some hard decisions recently regarding funding. One of those decisions was to eliminate middle school sports programs. I think we can all agree that sports programs are healthy and desirable for our middle school students and their families. We were absolutely pleased when both the Boys and Girls Clubs and the YMCA stepped up to run these programs on-site at our schools. On top of that, in partnership with Nate Nehring and Snohomish County, funding will be provided to support both clubs. This is absolutely a case where the District, the County, and the Marysville community are coming together to fill a need. I am sure that this partnership will bear amazing experiences for our middle school students and the community at large," said Director Wade Rinehardt.
"We're glad to be able to help students not miss the opportunity to participate in middle school sports this coming school year," said Bill Tsoukalas. "The Boys & Girls Club and YMCA will be working together to make this happen. Thank you to Snohomish County for providing the funding to make this possible."
"The YMCA is so excited to lean in and serve middle school students and families at this time. Not only with sports, but other programs as well," said Peyton Tune. "Middle school can be such a tough time for our youngsters. The Y and Marysville School District have been very close partners for decades. This partnership feels natural. We are grateful for the leadership of Snohomish County and the Marysville School District to create this expanded partnership."
Middle school students can now sign up to participate in on-campus extracurricular sports programs. Parents and community members are encouraged to consider volunteering as a coach or assistant to help make this a success.
Sign-up/registration information will be shared directly with families from the Marysville School District and each of the community partners — the Boys and Girls Clubs and the YMCA.
---
Content Source: Snohomish County Councilman Nate Nehring Press Release