Against all odds Honest Remodeling experienced success
SEATTLE, Wash., October 8, 2022—Starting a business can be a risky decision under normal circumstances but during the economic landscape of the pandemic, which left nearly 100,000 business across the state permanently shut down, some might consider the risk outright insanity. Despite all odds, Seattle resident, Dru DeLong, formed his own home remodeling company last year and has seen immediate, and consistent, success since.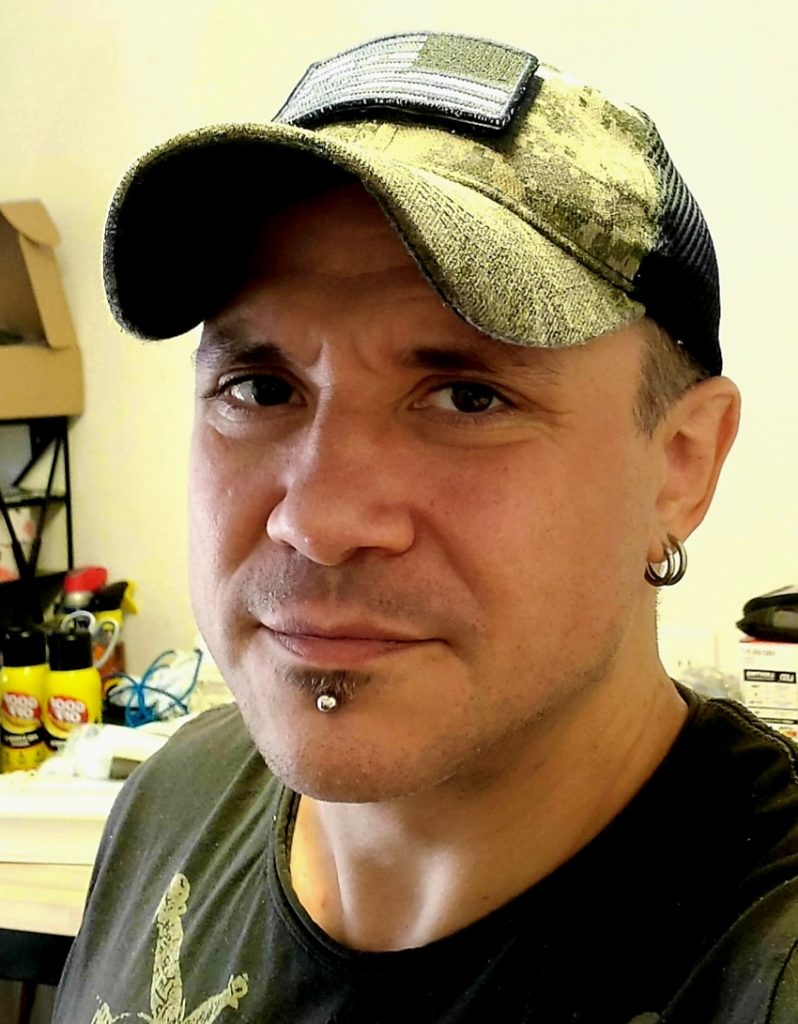 "Starting your own company is probably the most risky thing you'll ever do. You have to be one hundred percent in or one hundred percent out. If something goes wrong you can't just call your boss for help – you are the boss," DeLong said.
Honest Remodeling is a new home remodeling company offering everything from lighting replacements to flooring services throughout North King and Snohomish counties. In addition to a commitment to quality, honest relationships, and free in-person estimates, Honest Remodeling also offers first responders, educators, and veterans a 10% discount for all labor – a decision, DeLong, a veteran himself, says is the least he can do to give back to his community and the honorable professions who put their lives on the line during the pandemic.
Growing up in Monroe, DeLong began working in home remodeling at the age of 14, helping his mother with remodeling projects at the apartment complex she managed during summer breaks from school. It wasn't before long before he was helping with home expansion projects around the house and learning, quickly, everything there was to know about the remodeling process.
In 1996 DeLong joined the United States Air Force, where he worked as a mechanic on DC-10 airplanes. When he was successfully discharged from the military he looked everywhere for a job working on airplanes but, having no success, returned to a trade he knew well – construction and home remodeling.
After working several jobs, from cabinet shops to window installation, DeLong was eventually approached by his brother to help launch a startup web design company out of their parent's garage in Monroe. The business took off and DeLong was soon approached by the University of Washington and Microsoft for contract work designing the University of Washington website and releasing Windows 8. While his time working in web design was a significant detour from the work he had done for years, it was here he learned the ins-and-outs of starting a successful business.
After six years working as a Web Service Manager and Program Manager for Microsoft, DeLong quickly became burnt out and decided to take a month off. During that month his girlfriend, at the time, suggested he reach out to her father, Eric Johnson of Johnson Layer Construction, about an employment opportunity. He met the team and immediately hit it off with Johnson, climbing up to Project Manager over the five years spent working there. When the pandemic hit in 2020, however, everything changed.
The pandemic altered the way Johnson Layer could conduct business from installing expensive washing and sanitation stations, to restricting a single worker per room. The company discovered that their jobs were taking longer than expected and labor had to be cut. DeLong volunteered himself, being the only worker at the time without a family to provide for, thinking the pandemic would only last a couple of months and he could return to work shortly after that.
DeLong took advantage of his time unemployed to balance his financial accounts, raise his credit score, and researching what it takes to start his own company. He spent thousands of dollars out-of-pocket for tools, a company vehicle, and received his business license, general contracting license, liability insurance, and bond November 2021. Shortly after that he was in business.
Believing Honest Remodeling would begin slowly while he got the word out, DeLong was surprised to find that he was booking out appointments a year-in-advance within just six months of operation – all by word of mouth.
"Usually when you start your own business, you're in the red for the first five years. It was not that way with me," DeLong told the Lynnwood Times. "I knew that transitioning from computers [to remodeling] would be really lucrative because I knew the demand was strong, but it just blew up way bigger than I thought and I was just scrambling to keep up with everything," DeLong told the Lynnwood Times.
DeLong sought help by hiring on another employee in March 2022 and is currently looking for two new employees to help manage the insurgence of inquiries he receives daily.
While starting a business at the peak of the outbreak had its obvious challenges – namely supply chain shortages and a spike in material costs – in a lot of ways DeLong told the Lynnwood Times it helped with his business' success. For one, more people were home and willing to do home improvement projects, but secondly, many existing home remodeling companies stopped taking smaller jobs below $25,000 simply because the cost of materials, labor, and gas prices were so high.
"I was available, and I wasn't charging outrageous rates. Being available was the number one thing that made me successful," DeLong said.
Aside from taking on two new employees and growing his company, DeLong informed the Lynnwood Times he wants to use his company to do more for his community in the near future including helping with the region's homeless crises. He has already taken steps toward this goal by accepting donations for the Tiny House Project, a Non-Profit 501(c)(3) Corporation that builds emergency tiny house shelters for the houseless.
"What really makes you successful is not making money, it's making real connections with people. People will pay whatever they need to pay but they really need someone they can trust. Establishing relationships with clients in the local area, where I live and care about, is a must," DeLong told the Lynnwood Times.