Winter Unplugged music series comes to Whidbey Island
WHIDBEY ISLAND, October 10, 2022—Buried Blonde is hosting a monthly Unplugged series this winter at Bailey's Corner Store on Whidbey Island starting November 12. The series features rock bands from Seattle who have taken on the challenge of stripping their songs down to bare bones.
Included in the line-up are bands from the Buried Blonde summer outdoor series at Bailey's, including Atrocity Girl, AR Band and Kitty Junk as well as local Whidbey artists who usually play with a band and will perform solo. Shows will take place the 2nd Saturday of November, December, January and February.
Whidbey Island has experienced a huge resurgence of live music this year. Venues range from small tasting rooms to dedicated cabaret stages like Ott & Hunter. There are weekly local performances as well as larger offerings like the recent Django Fest. Entertainment ranges from local favorites to touring artists in genres ranging from rock to jazz and classical. Bailey's Corner store owner, Ken Stange, constructed an outdoor stage in response to COVID, resulting in a very successful run of shows this summer.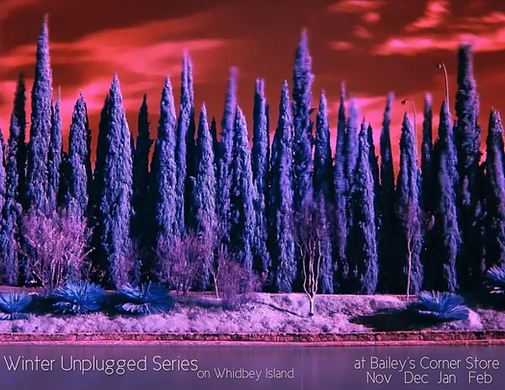 Buried Blonde will play a short set to kick off each show. The band was started by local resident Lauren Flynn in Shoreline in 2020. They released a 4-song EP, "What Now?" this summer to much success, receiving airplay in three states, an upcoming feature on 99.9 KISW's Loud & Local program and positive reviews in the greater music community, including an upcoming article in the Washington Blues Society November monthly magazine. They will play Buried Blonde songs as well as renditions of some of Lauren's solo work.
For full details on the Unplugged series, visit www.BuriedBlonde.com/unplugged.