Unhealthy Air Quality Alert in effect for Puget Sound
SNOHOMISH COUNTY, Wash., October 15, 2022—Puget Sound Clean Air Agency has issued an AIR QUALITY ALERT for Clallam, Grays Harbor, Jefferson, King, Kitsap, Mason, Pierce, San Juan, Snohomish, and Thurston counties to end October 18. Much of the area is in MODERATE or UNHEALTHY FOR SENSITIVE GROUPS (USG) conditions, with some UNHEALTHY along US 2 and SR 530.

The air quality is diminished due to steady smoke from both the Bolt Creek and White River fires. Air quality along the Cascade Valleys may be further diminished during this period. Everyone, especially sensitive groups, should limit time spent outdoors, avoid strenuous activities outdoors, and choose light indoor activities.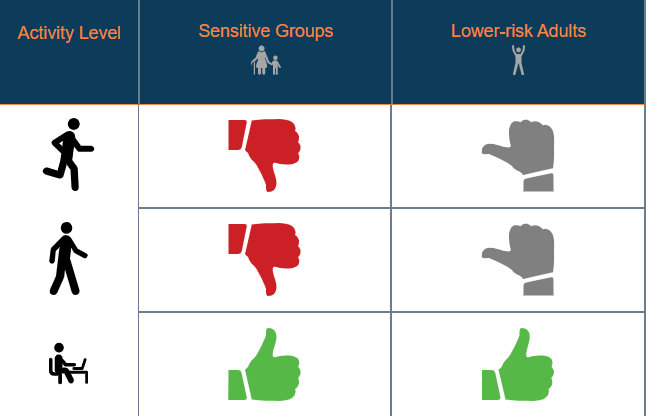 People with heart or lung disease, older adults, children and teens – take any of these steps to reduce your exposure:
Avoid strenuous outdoor activities.
Keep outdoor activities short.
Consider moving physical activities indoors or rescheduling them.
Everyone else – take any of these steps to reduce your exposure:
Choose less strenuous activities (like walking instead of running) so you don't breathe as hard.
Shorten the amount of time you are active outdoors.
Be active outdoors when air quality is better.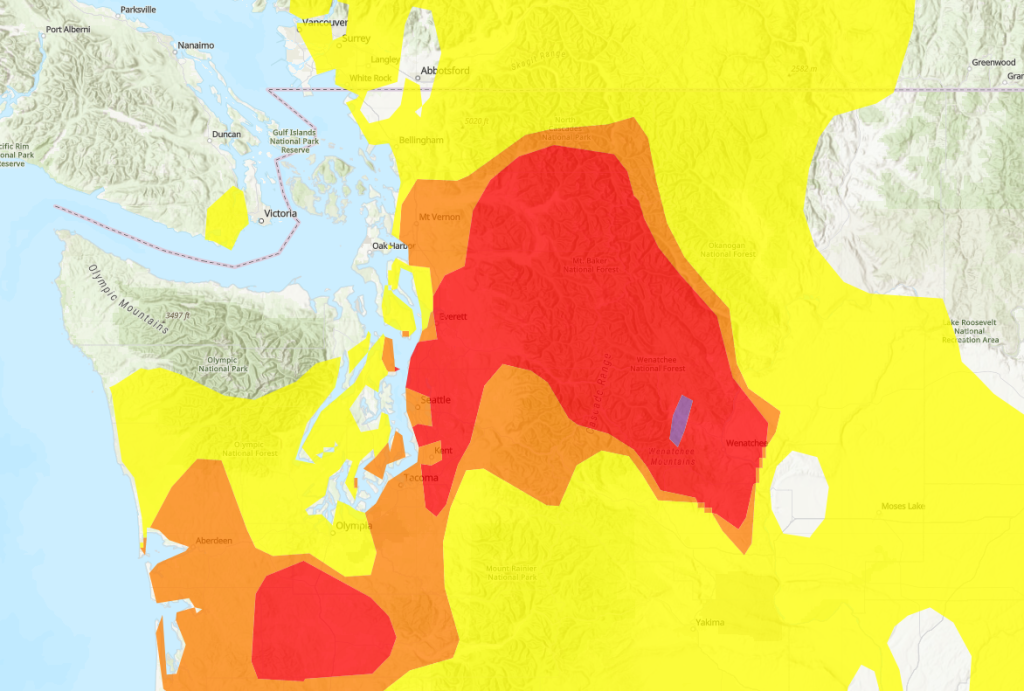 Bolt Creek Fire update as of October 15
Fire firefighters have strengthened and consolidated containment lines along most of Hwy 2 and the Beckler River Road. Road preparation and chipper operations continue on the western end of the fire to control movement westward towards the Index area. A Structural Protection Group completed assessment plans and remains focused on protecting structures, particularly on the east side of Index and along the Index-Galena Road, if the fire becomes more active. The fire will continue to produce smoke as it burns to the north into Wild Sky Wilderness. Unburned areas within the fire are increasingly dried out by unseasonably warm temperatures and low humidity.
𝐀𝐜𝐫𝐞𝐬: 13,958
𝐂𝐨𝐧𝐭𝐚𝐢𝐧𝐦𝐞𝐧𝐭: 41%
𝐏𝐞𝐫𝐬𝐨𝐧𝐧𝐞𝐥: 314
𝐂𝐚𝐮𝐬𝐞: Undetermined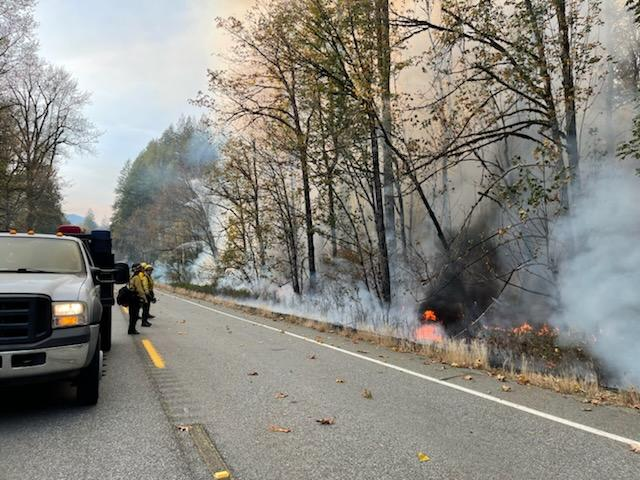 𝐔𝐒 𝟐: Hwy 2 is open but may be subject to intermittent delays if debris falls onto the road. Washington State Department of Transportation crews continue to partner with the incident command team managing the fire. Road closure information is posted in the WSDOT real-time travel center and by @wsdot_traffic on Twitter and updates will be provided as road status changes.
𝐖𝐞𝐚𝐭𝐡𝐞𝐫: A 𝐑𝐞𝐝 𝐅𝐥𝐚𝐠 𝐖𝐚𝐫𝐧𝐢𝐧𝐠 is in effect for the fire area for low relative humidity and easterly winds. The Warning is in effect from 11 a.m. today through 5 p.m. Sunday. A combination of moderate breezes, low relative humidity, and warm temperatures can contribute to rapid rates of spread and down-wind spotting on existing fires.
𝐄𝐯𝐚𝐜𝐮𝐚𝐭𝐢𝐨𝐧 𝐆𝐮𝐢𝐝𝐚𝐧𝐜𝐞: The Red Flag Warning has prompted a Level 1 Evacuation Guidance (Be Ready) for the Baring and Index areas. Please see more information here: https://bit.ly/3T7dLfN .
𝐒𝐦𝐨𝐤𝐞 𝐈𝐧𝐟𝐨𝐫𝐦𝐚𝐭𝐢𝐨𝐧: Current information on air quality may be found at Washington Smoke Blog at https://wasmoke.blogspot.com/
𝐅𝐨𝐫𝐞𝐬𝐭 𝐂𝐥𝐨𝐬𝐮𝐫𝐞𝐬: The Mount Baker-Snoqualmie National Forest has implemented an Emergency Closure on National Forest lands. Roads, trails, and campgrounds are closed. To read the closure in its entirety, please see: MBSNF Bolt Creek Fire Closure. A burn ban remains in effect until significant rain is received.
𝐓𝐡𝐞 𝐔𝐒𝐅𝐒 𝐁𝐮𝐫𝐧 𝐀𝐫𝐞𝐚 𝐄𝐦𝐞𝐫𝐠𝐞𝐧𝐜𝐲 𝐑𝐞𝐬𝐩𝐨𝐧𝐬𝐞 (𝐁𝐀𝐄𝐑) report for the Bolt Creek Fire can be found on the Inciweb page: https://inciweb.nwcg.gov/incident/news/8429/.
𝐖𝐚𝐬𝐡𝐢𝐧𝐠𝐭𝐨𝐧 𝐒𝐭𝐚𝐭𝐞 𝐃𝐞𝐩𝐚𝐫𝐭𝐦𝐞𝐧𝐭 𝐨𝐟 𝐍𝐚𝐭𝐮𝐫𝐚𝐥 𝐑𝐞𝐬𝐨𝐮𝐫𝐜𝐞𝐬 has issued a Wildfire-Associated Landslide Emergency Response Team Report at: https://www.dnr.wa.gov/sites/default/files/publications/ger_hazards_landslide_walert_report_bolt_creek_suiattle_boulder_toketie_2022.pdf
𝐅𝐢𝐫𝐞 𝐈𝐧𝐟𝐨𝐫𝐦𝐚𝐭𝐢𝐨𝐧 𝐏𝐡𝐨𝐧𝐞: (360) 370-4170
𝐄𝐦𝐚𝐢𝐥: 2022.boltcreek@firenet.gov
𝐈𝐧𝐜𝐢𝐰𝐞𝐛: inciweb.nwcg.gov/incident/8417