Environmental extremists vandalize Van Gogh's Sunflowers as energy crisis deepens
LONDON, U.K., October 16, 2022—Two Gen Z extremists from Just Stop Oil vandalized Vincent van Gogh's Sunflowers with tomato soup at the National Gallery in London at approximately 11 a.m. on Friday, October 14. The painting has an estimated value of more than $84 million.
Before throwing two cans of tomato soup over the painting, which is protected by glass, the two young women removed their jackets revealing Just Stop Oil T-shirts. After the incident they then glued themselves to the wall. These actions are designed to be destabilizing – a shock and awe tactic.
"What is worth more, art or life?" said one of the activists, Phoebe Plummer, 21, from London. She was accompanied by 20-year-old Anna Holland, from Newcastle. "Are you more concerned about the protection of a painting or the protection of our planet and people?"
The extremists want the U.K. government to halt new oil and gas permits in the North Sea.
This year, the cost-of-living crisis, including a spike in gas prices as a result of Russia's military action of Ukraine, has prompted the U.K. government, as well as other European countries, to take drastic measures to increase fuel supplies and reduce prices. Government regulator Ofgem announced in August that average energy bills in the U.K. were likely to hit £3,549 a year this month – a 300% increase.
📍 Rally outside Downing St. at 11am every day of October to demand an end to new oil and gas.

📝 Sign up for direct action at https://t.co/uBEZpkbDdH

🌡 Attend an introductory talk at https://t.co/T6U9aO1sKy

💷 Donate at https://t.co/Zlb1xxgR2Q#CivilResistance #JustStopOil pic.twitter.com/4oIW3sQtn5

— Just Stop Oil ⚖️💀🛢 (@JustStop_Oil) October 16, 2022
U.K. Prime minister Liz Truss' government recently announced a two-year plan to cap the cost of household energy so the average bill is £2,500 a year that will provide relief to millions of Britons in the upcoming winter season.
According to Fortune, a total of three women were arrested for the incident – two for the soup incident and another for paint sprayed on a rotating sign at the Metropolitan Police's headquarters in central London. The three women pleaded not guilty to criminal damage at Westminster Magistrates' Court during two brief hearings Saturday and were released on bail on condition that they don't possess paint or adhesive substances.
If the police fail to move these self entitled Just Stop Oil protesters, it was only a matter of time until the public took matters into their own hands.

They weren't expecting this. pic.twitter.com/ovPnUePAfp

— Chris Rose (@ArchRose90) October 9, 2022
For the past two weeks, the group has been staging sit-down protests on roads around central London, infuriating drivers and commuters. Twitter posts show commuters beating the protestors.
Bravo to the man for dragging these Just Stop Oil activists away from the streets of #London. pic.twitter.com/6xEvPtuaCV

— We Are Protestors (@WeAreProtestors) October 15, 2022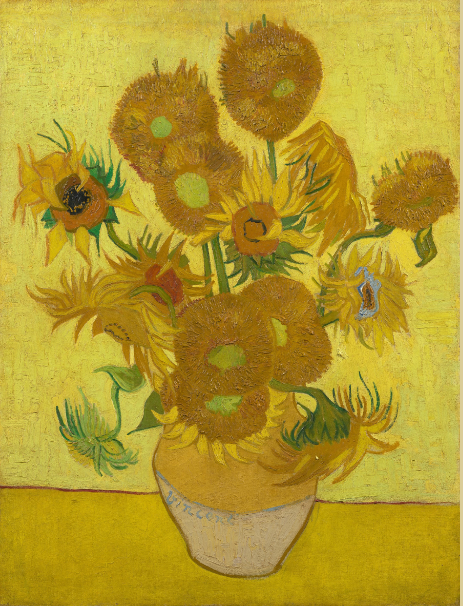 Vincent van Gogh's Sunflowers is one of the most famous images in the world. It was painted in January of 1889 when he lived in the south of France.
✊🇫🇷A demonstration against price increases is taking place in Paris. Among the demands of the participants are salary increases, freezing prices for electricity, food, and investing in environmental projects. pic.twitter.com/BuBah4tS7M

— AZ 🛰🌏🌍🌎 (@AZgeopolitics) October 16, 2022