Local Iranians call upon Biden Admin to support regime change
BOTHELL, Wash., November 23, 2022—Shortly after the death of 22-year-old Mahsa Amini – who was killed in Iran for not wearing her hijab in a required manner two months ago – Homeira Bakhtiari, Bothell resident, activist, and Iranian-American, decided to devote her life to raising awareness for regime change within her native country. She quit her job as a dental assistant to focus on her activism full-time and has since organized seven large rallies around Washington State with no plans of slowing down until Iran gains the U.S. and U.N. support needed to put an end to what she calls a "terrorist" government.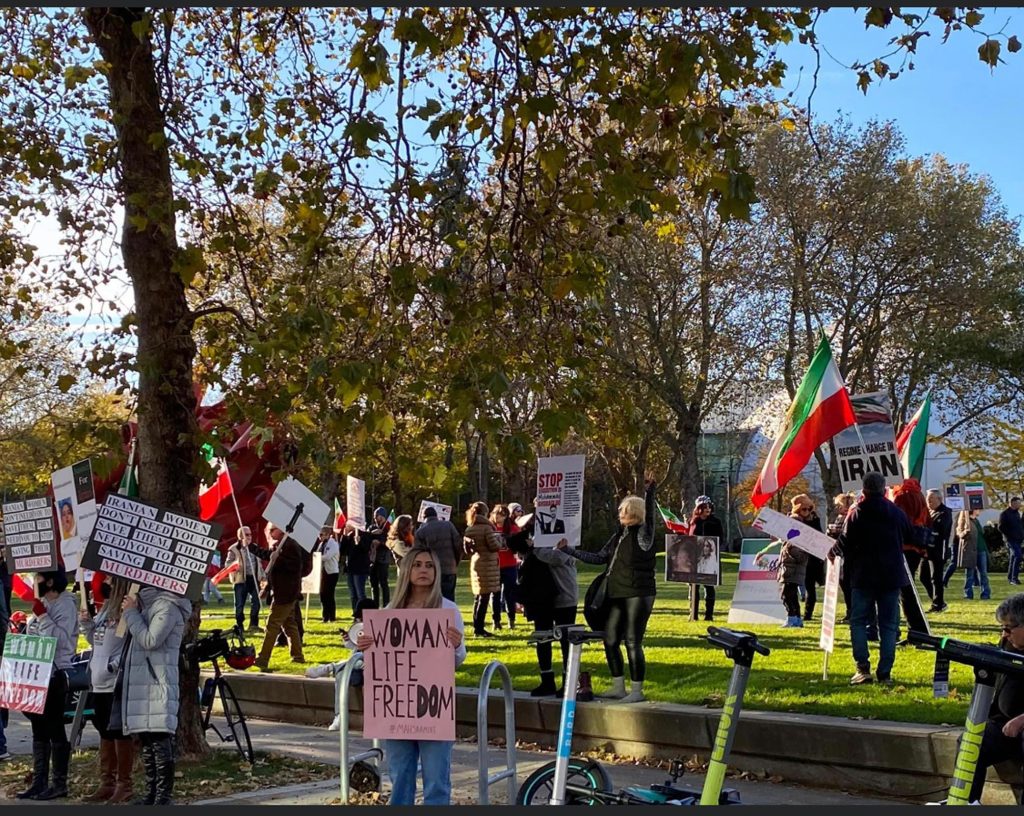 Last Saturday, November 19, Bakhtiari held her most recent joint demonstration with Ukrainian Americans at Seattle's KOMO Plaza, to stand in solidarity with each other's respective country's conflicts. The situation in Iran is further linked to the Ukrainian and Russian conflict by Iran's supplying of troops and military equipment in support of Russia. The last shipment included 450 drones, which Russia has already used to devastating effects, and the Middle Eastern country is planning to send 1,000 additional weapons, including surface-to-surface short range ballistic missiles and more drones, officials told CNN.
Unfortunately, due to a Pro Choice rally held at Westlake Center at the same time, Bakhtiari informed the Lynnwood Times Saturday's rally struggled to gain the attendance and media coverage she was hoping for with only, approximately, 100 people showing up. She plans to hold another event December 10, which would fall on Human Rights Day, also in Seattle.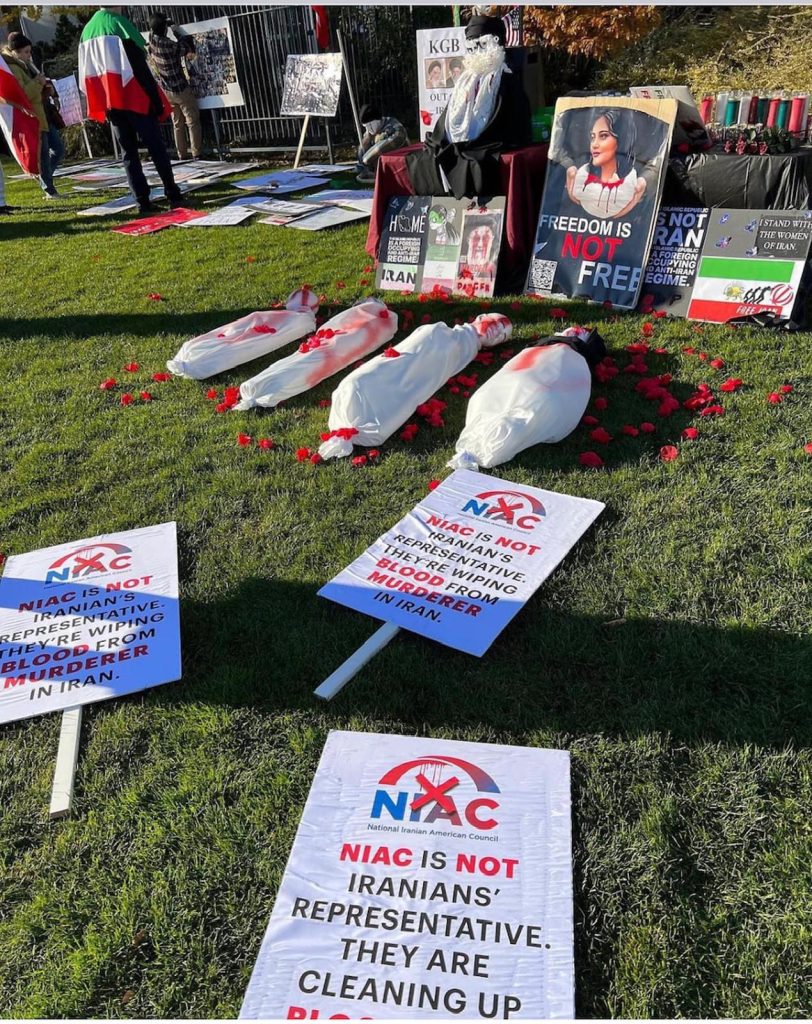 Although Bakhtiari has paid close attention to events happening in her home country since moving to the United States 18 years ago, as violence in Iran intensifies, she has begun to take her activism more seriously.
Mahsa Amini was arrested in Tehren early September for wearing "unsuitable attire" and later died in Iranian Forces' custody from alleged head trauma. Iran enforced a mandatory hijab law after the Iranian Revolution in 1981 that requires women to fully cover their hair with hijabs and wear long, loose, clothing. Following Amini's death, Iran erupted in a series of protests, social media demonstrations, and outrages standing up against the country's misogynistic history of violence toward women. The protesters have been met with more violence from the Iranian Government resulting in at least 426 deaths and 17,400 arrests, according to Human Rights Activists in Iran.
"These people do not have any arms, they're just peacefully gathering, they're just chanting," Bakhtiari told the Lynnwood Times. "They don't have anything to defend themselves, but they're killed anyway."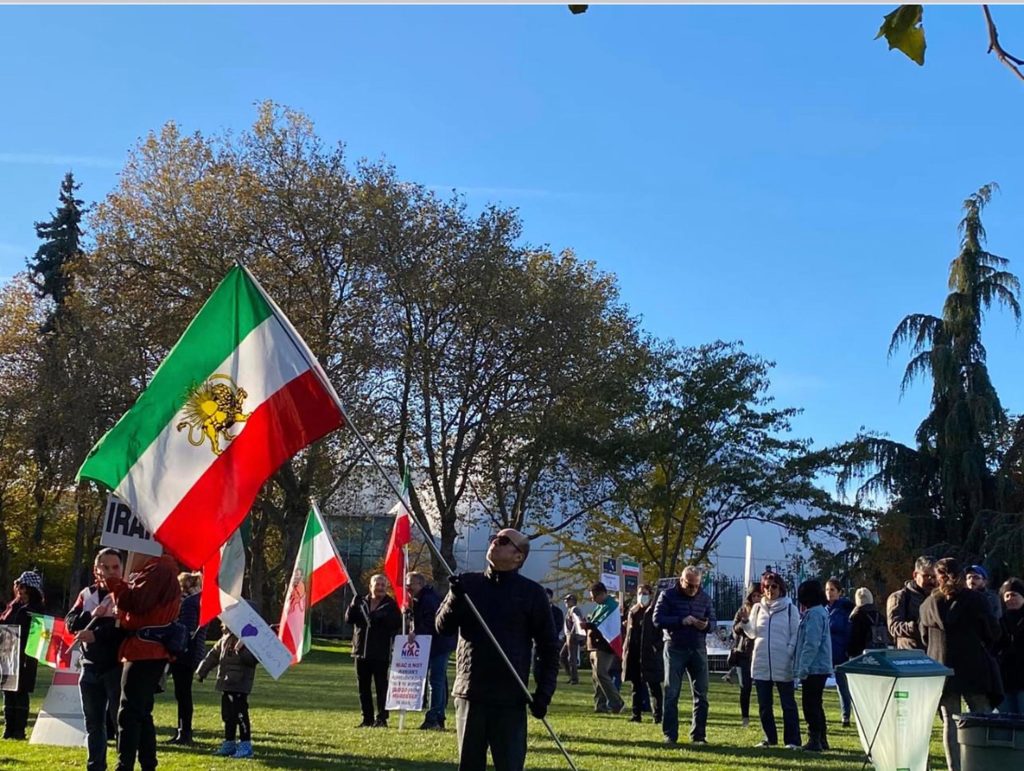 In just one example Bakhtiari provided based on her family's observations, a young girl attempted to escape the terrors of her city's street by jumping into a river but was gun downed as she attempted to swim away. In a video obtained by Bakhtiari the Iranian Government can even be seen gunning down citizens through the windows of their own homes, peacefully attempting to disengage in protest where they felt safest. The Lynnwood Times could not verify these claims, however, as non-state-run media, internet, and protester voices have all been suppressed.
Iran's Revolutionary Court did issue its first official death sentence linked to a protester November 14, for allegedly setting fire to a government building, CNN reported, with at least 1,000 individuals facing charges for their involvement with the protests facing trials in the coming days.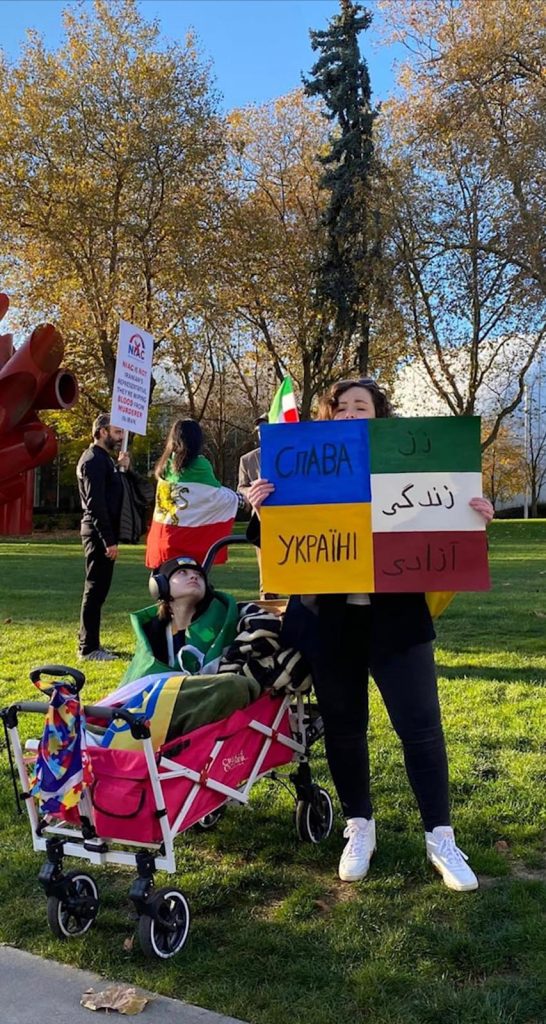 The murders do not end at adult-aged Iranians either. According to Human Rights Activists in Iran, at least 58 children, some as young as eight-years-old, have been killed in Iran since the anti-regime protests began.
Every single day Bakhtiari fears for her family's safety, who all remain in the conflict-stricken country. Since many Iranians are out of work her family, and other Iranians, are also in desperate need of money for food and basic necessities but haven't received a single penny from fundraising efforts she said. When Bakhtiari attempted to set up a GoFundMe her page was taken down with GoFundMe explaining she needed to be associated with a specific organization in order to attempt to raise money for this cause.
"Every single moment I am afraid that something will happen to my family. I feel so helpless," Bakhtiari said. "We need action from the U.S., we need action from the U.N., because these are terrorists. We need to take action for regime change but we need support."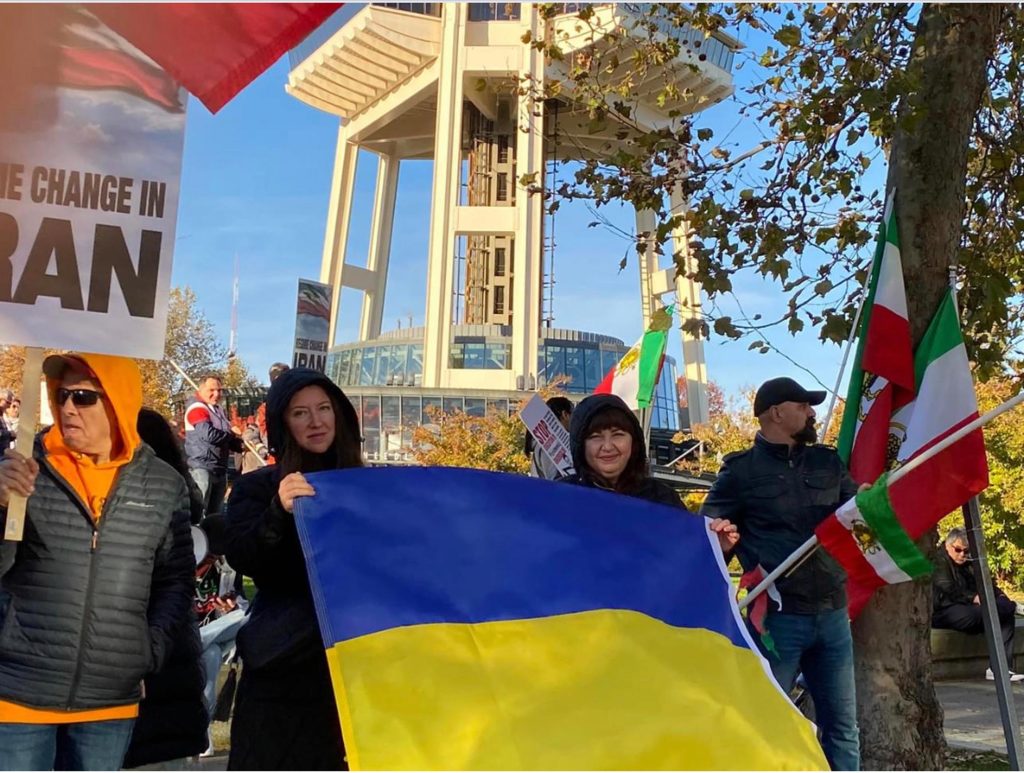 While Iran has a history of political uprising, these anti-regime protests are not the first for recent years either. In 2017 a series of protests erupted across the country initially focused on economic policies of the country's government but quickly transpired to a political opposition to the theocratic regime of Iran and its longstanding Supreme Leader Ali Khamenei in general. According to a Guardian article published at the time, the protests were the most intense domestic challenge to the Iranian government since the 2009 presidential election protests when Mahmoud Ahmadinejad declared victory despite claims the election was rigged.
In addition to attending one of Bakhtiari's Seattle-based protests, you can support the protests in Iran by signing petitions and making donations to one of the, several, credible resources available. These include, but are not limited to, The Center for Human Rights in Iran, Amnesty International, United for Iran, and The Abdorrahman Boroumand Centre for Human Rights in Iran.