Call for Artists: Washington School for the Deaf
OLYMPIA, Wash., December 11, 2022—The Washington Center for Deaf and Hard of Hearing Youth (CDHY) and ArtsWA seek an artist or artist team to design and create a unique artwork for the new Academic and Physical Education Building. The building sits on the Washington School for the Deaf (WSD) campus in Vancouver, Southwestern Washington.
The facility is currently in design and scheduled to open in the 2024-2025 school year. There are opportunities for:
Either interior or exterior artwork
Integrating the artwork into the building architecture
Creative reuse of historic architectural elements and materials
We strongly encourage deaf and hard of hearing artists as well as artists with a strong connection to the deaf community to apply.
The artwork budget is $156,000. This budget includes design, fabrication, installation, and tax. Submissions are due Tuesday, January 3, 2023, at 5:00 p.m. PT through ArtsWA's Submittable site: https://artswa-publicart.submittable.com/submit
Read the complete guidelines to learn more and apply: https://bit.ly/3OtZc4g and www.arts.wa.gov.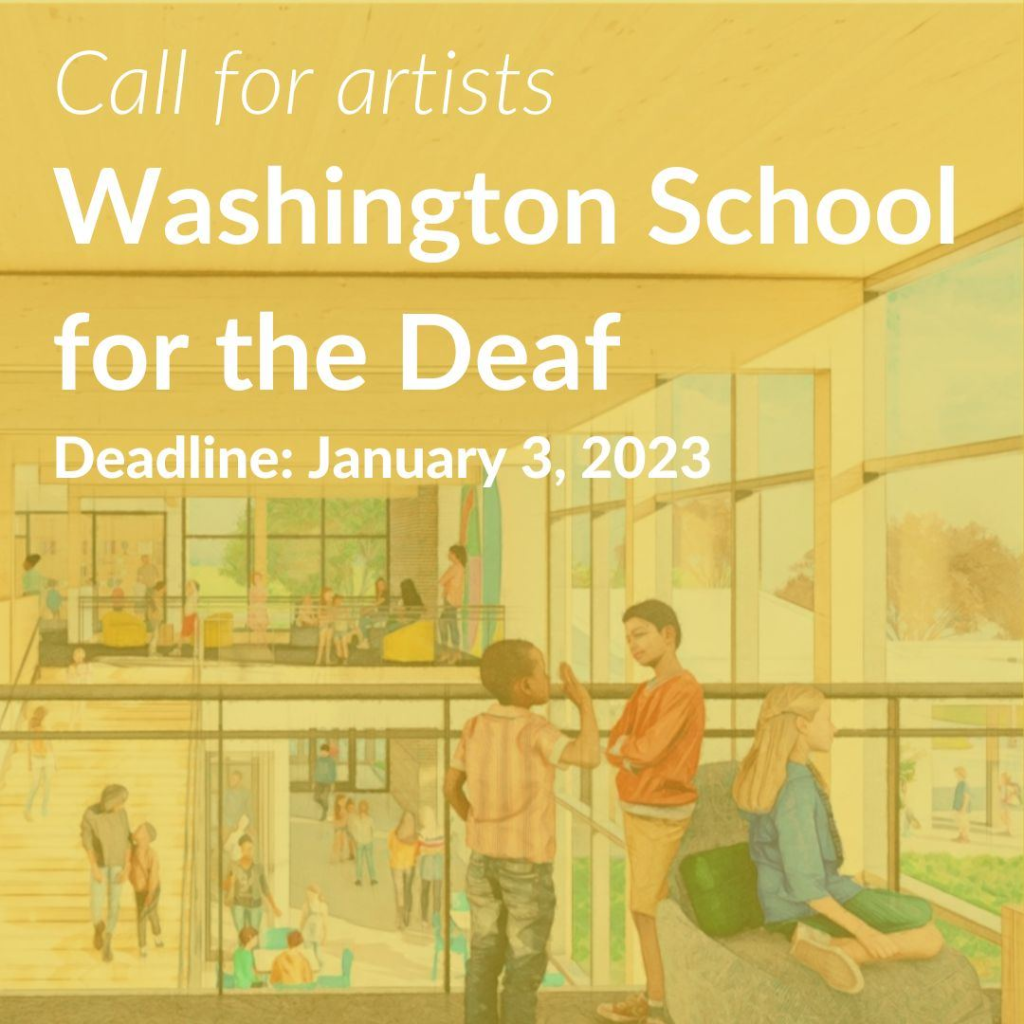 ---
Content Source: ArtsWA press release