Mark Meline sets out to invest in his community, one patty at a time
MUKILTEO—Blu Burgers & Brew is a place where people can come, hangout and feel like they are a part of their neighborhood here in Mukilteo. "That's one thing about mom and pop restaurants, you gotta be part of the community," said Mark Meline, owner of Blu Burgers & Brew.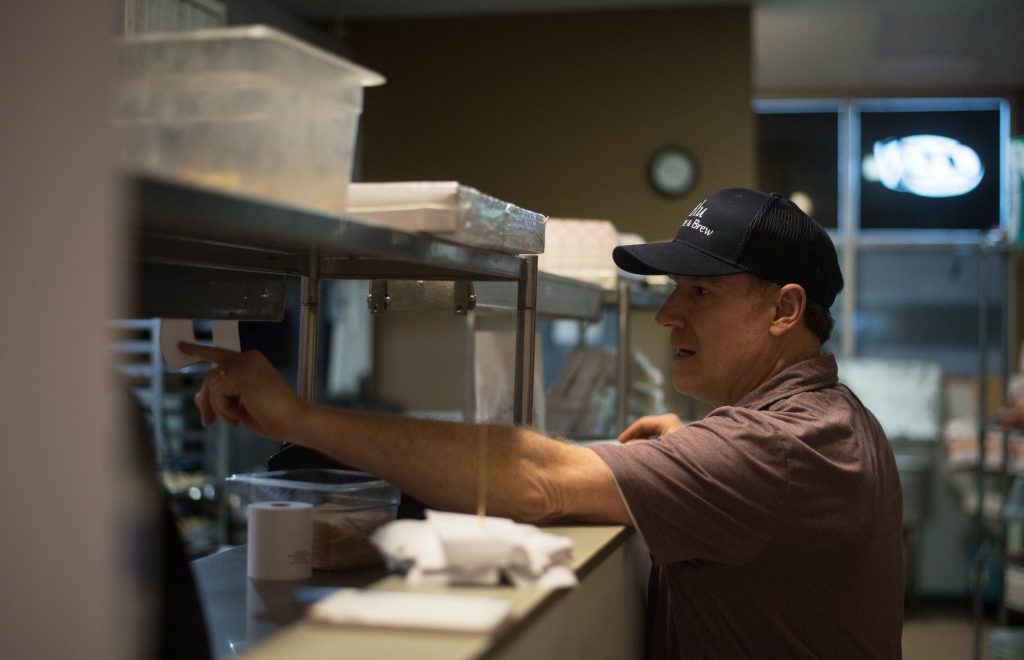 Meline often uses his business to help fund school programs in Mukilteo such as theater, volleyball, soccer and baseball.
In the kitchen, Meline keeps his menu small and simple to focus on meal quality. All of the sauces, fries and various ingredients are made in-house.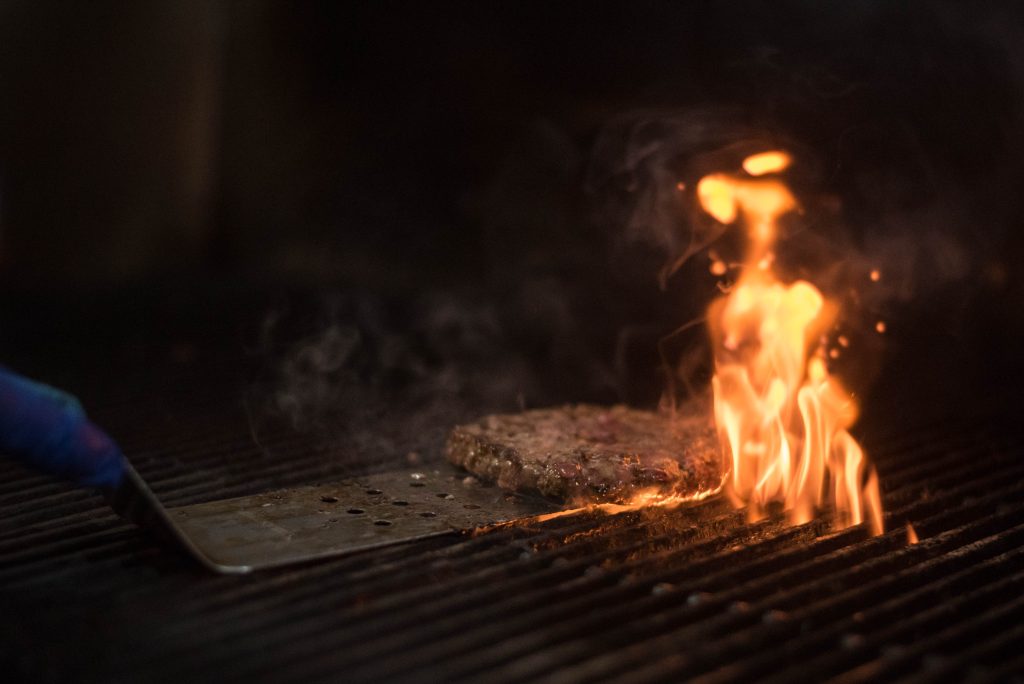 The hamburger beef is all natural and grass fed from Oregon. The Parmesan Truffle Fries, a specialty item, are made from Kennebec potatoes, known by the best chefs in the nation. The potatoes are hand-cut and when fried, result in a crispy outer shell with a soft middle.
Meline's personal favorite burger, the Sweet Caroline, comes with a sweet mustard-based South Carolina sauce and slaw. Meline provides opportunities for his chefs to experiment with the menu. One of the most popular creations is their jalapeno popper burger.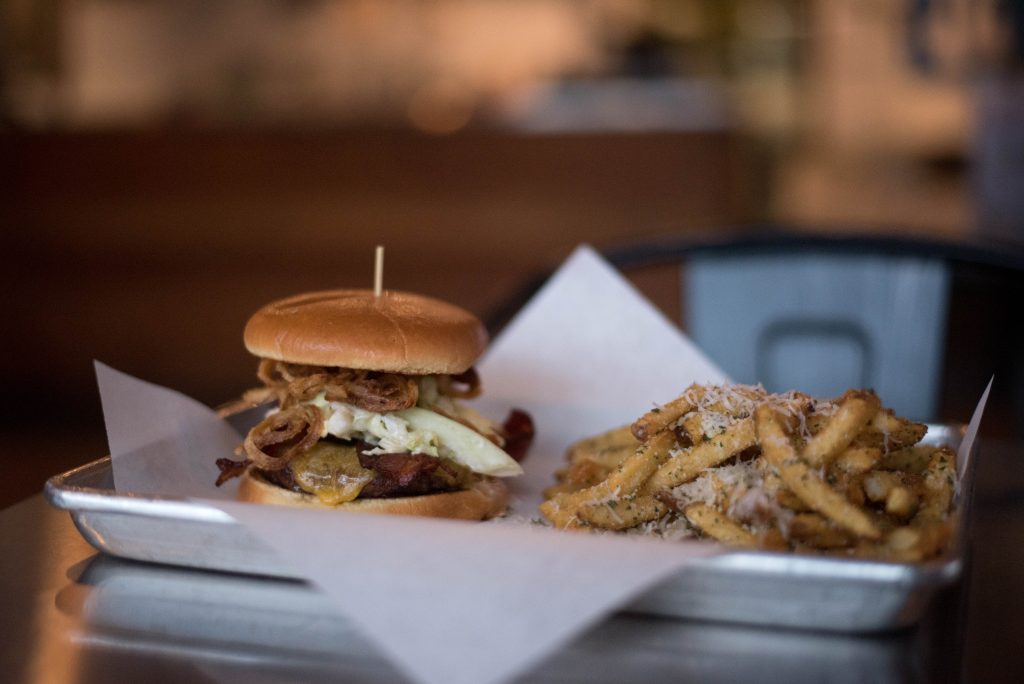 Most of Blu Burger's products are sourced as local as possible. The Flagstate IPA is from Mukilteo's very own Diamond Knot Brewing Company.
Meline said that after decades in the restaurant business, he has never received the kind of positive feedback he gets from customers in Mukilteo.
"You become part of the community," he said. "You know people, they know you. That's really rewarding."
Spencer Meline, Mark's son, helped start the business back in 2016 with the same vision of simplicity and community.
"Keeping things very simple is really important," he said. "Keep it simple and approachable."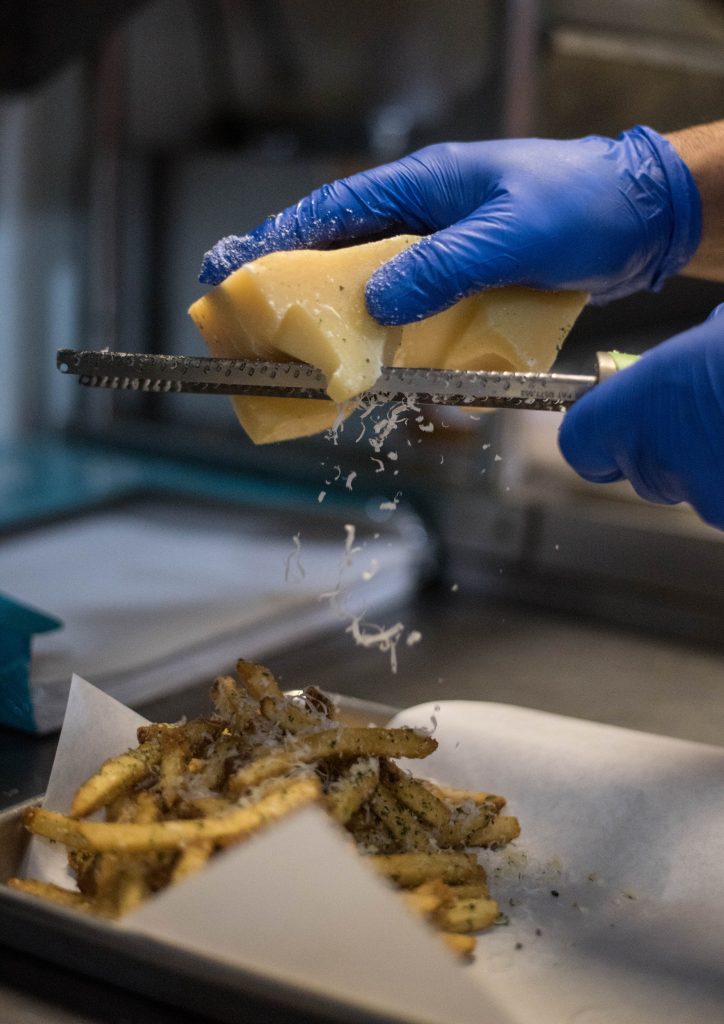 Blu Burgers & Brew is intended to be a place where families can come to have a good time without breaking the bank for both lunch and dinner.
Blu Burgers & Brew is located at 9999 Harbour Place in Mukilteo. For catering call (425) 493-6900 or visit https://www.bluburgersandbrew.com/.
On January 3, 2023, Mark Meline had emergency brain surgery. Due to complications, he had an additional emergent surgery two days later and is now beginning a journey toward a long recovery. Besides, grabbing a burger to support a local family business, contributions to help his family pay for medical expenses can be donated here.
---
Article written by Luke Hollister and originally published February 17, 2020. Article updated on January 12, 2023.