Thieves smash through Lynnwood CVS with truck in burglary attempt
LYNNWOOD, Wash., March 1, 2023—At approximately 4:30 a.m. on Wednesday morning, Lynnwood Police officers responded to reports of a truck that drove through the front doors of a CVS pharmacy located at 19507 Highway 99 in an attempted burglary.
According to LPD, after crashing the vehicle through the store doors, the passenger leaves the truck, enters the store, and an attempt to burglar it. The driver fled the scene upon seeing officers arrive. The passenger was taken into custody by LPD upon exiting CVS.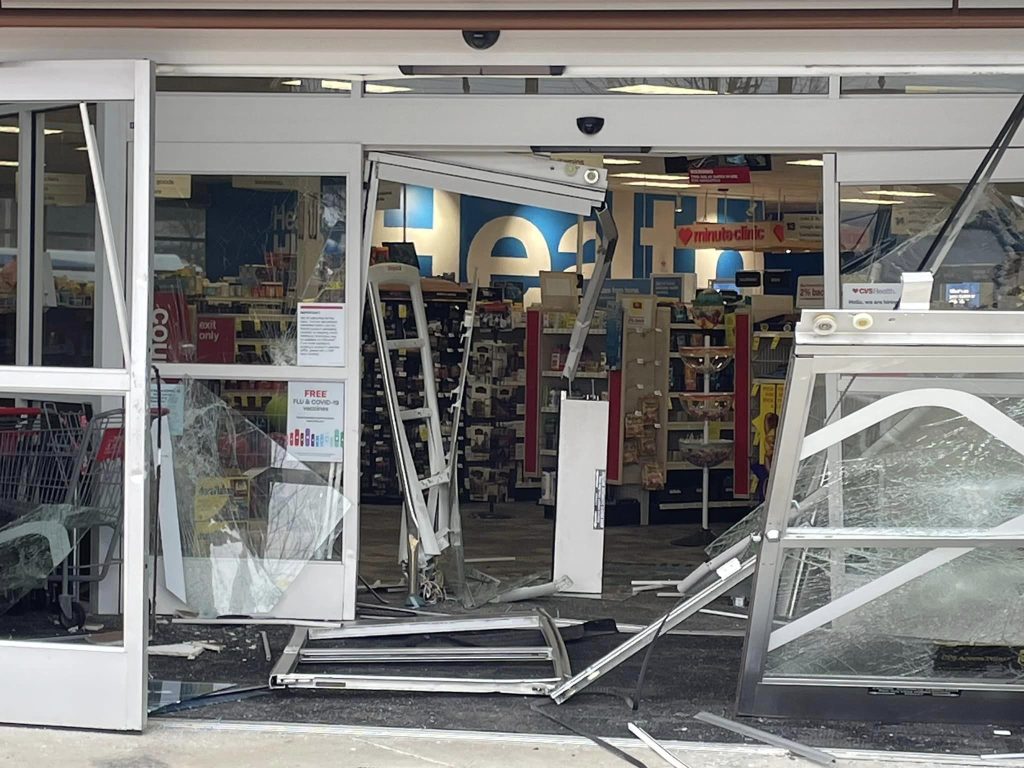 The driver of the truck who fled the scene, switched vehicles. Officers deploy stop sticks on that second vehicle, but the driver fled the scene and is still at large. Officers are still looking to ID the driver. LPD said that there is no danger to the public at this time.
If you have any information that can lead to the identification or arrest of the driver, call 911.