Emerald City Comic Con returns for its 20th year at Seattle's brand-new Summit Building
SEATTLE, Wash., March 6, 2023—Emerald City Comic Con, the region's largest celebration of geek and pop culture, returned last weekend for its 20th year in a brand-new building—Seattle Convention Center's recently completed Summit Building expansion.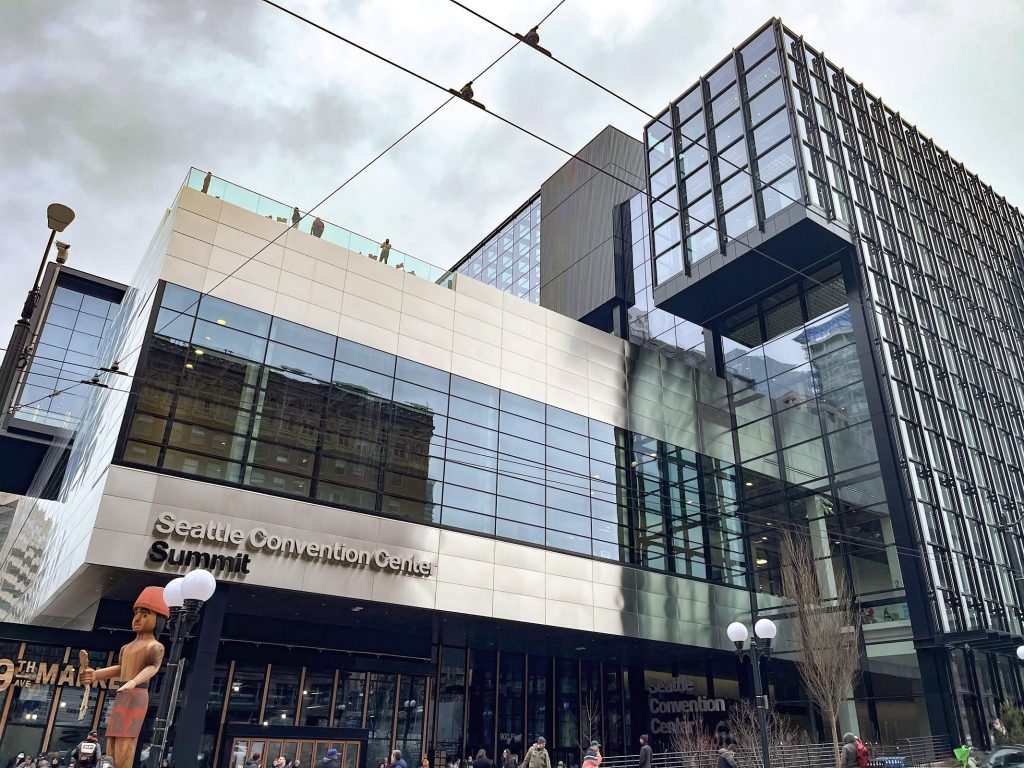 The Summit Building nearly doubles the size of the Seattle Convention Center adding 140,700 square feet of naturally lit lobby space and a 14,000-square-foot outdoor Garden Terrace. Combined with the original Arch Building, the Seattle Convention Center now totals 1.5 million square feet making Comic Con's 20th year its biggest yet.
This was the Seattle Convention Center's first convention, and largest event hosted, since opening its doors in January 2023.
Come up to the Gaming Zone to hit your friends with foam swords with Amtgard!

LARPing stands for Live Action Role Playing, and is a great way to be a little more physical with your hobbies. LARPing is open all weekend long on Level 3, and Amtgard has everything you need! pic.twitter.com/wEqrBEsc3W

— Emerald City Comic Con (@emeraldcitycon) March 4, 2023
Beginning Thursday, March 2, through Sunday, March 5, the convention opened its doors each morning at 10 a.m. with late night events – including draw and sip classes, crafts after dark, a live reenacted Rocky Horror Picture Show, a Doctor Horrible sing-along, cosplay karaoke, anime screenings, and even a prom-style dance in the space's new 58,000-square-foot column free ballroom Saturday night – lasting until midnight.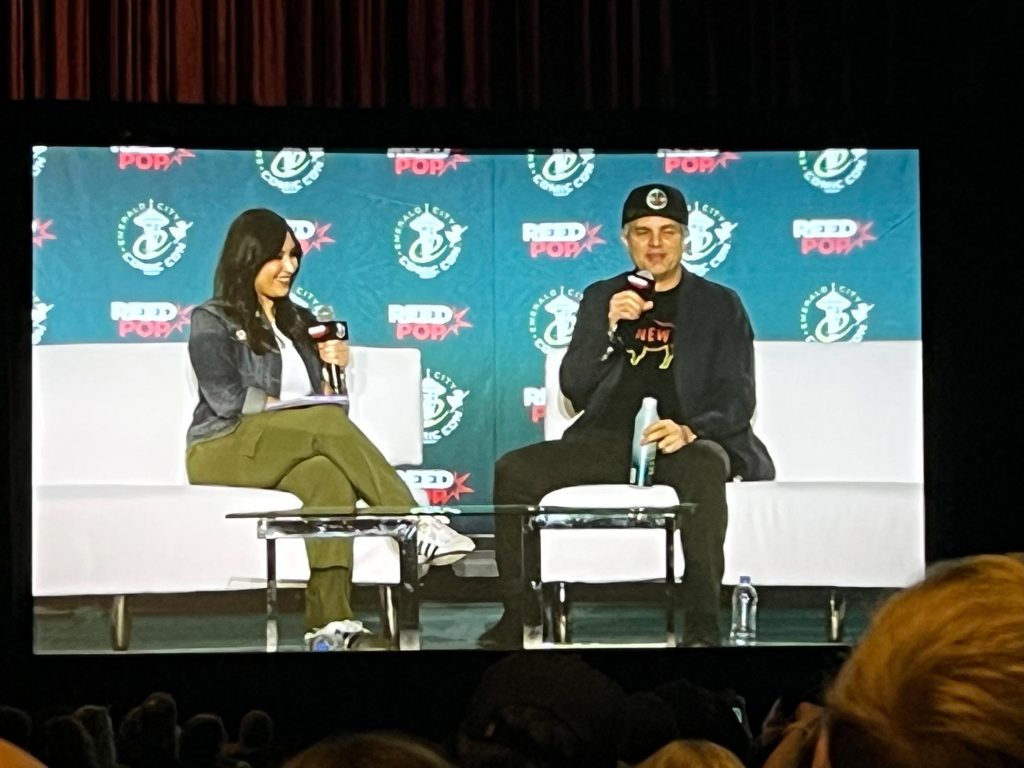 This year's entertainment guests included Marvel star Mark Ruffalo, the cast of Twin Peaks, the cast of the Mandalorian, David Tennant from Doctor Who, the cast of Buffy the Vampire Slayer, the cast of Arrow, the cast of the original Scream, Lori Petty from Tank Girl, Mara Wilson from Matilda and Mrs. Doubtfire, the cast of Our Flag Means Death, the cast of Star Wars: The Clone Wars, and David Hayter, voice of Solid Snake in the popular Metal Gear Solid video games series, among several others.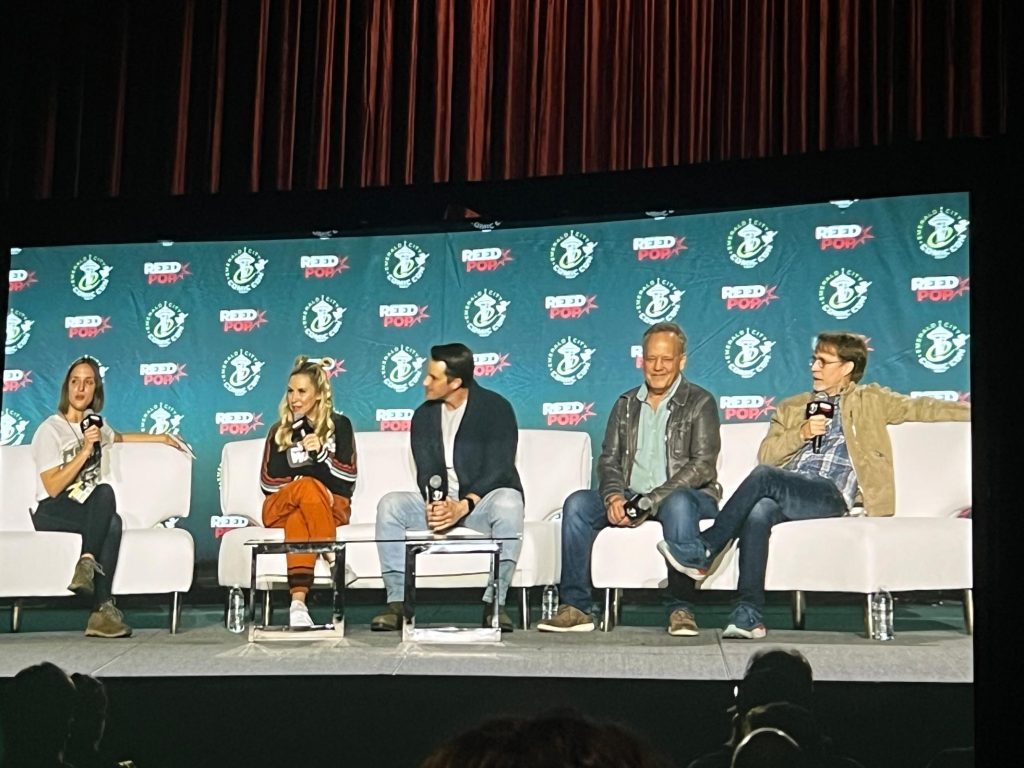 Previous year's celebrities included the cast from Stranger Things, Star Wars, the Walking Dead, Game of Thrones and even the late Stan Lee who gave life to many popular comic heroes including Spider-Man, the X-Men, and the Avengers.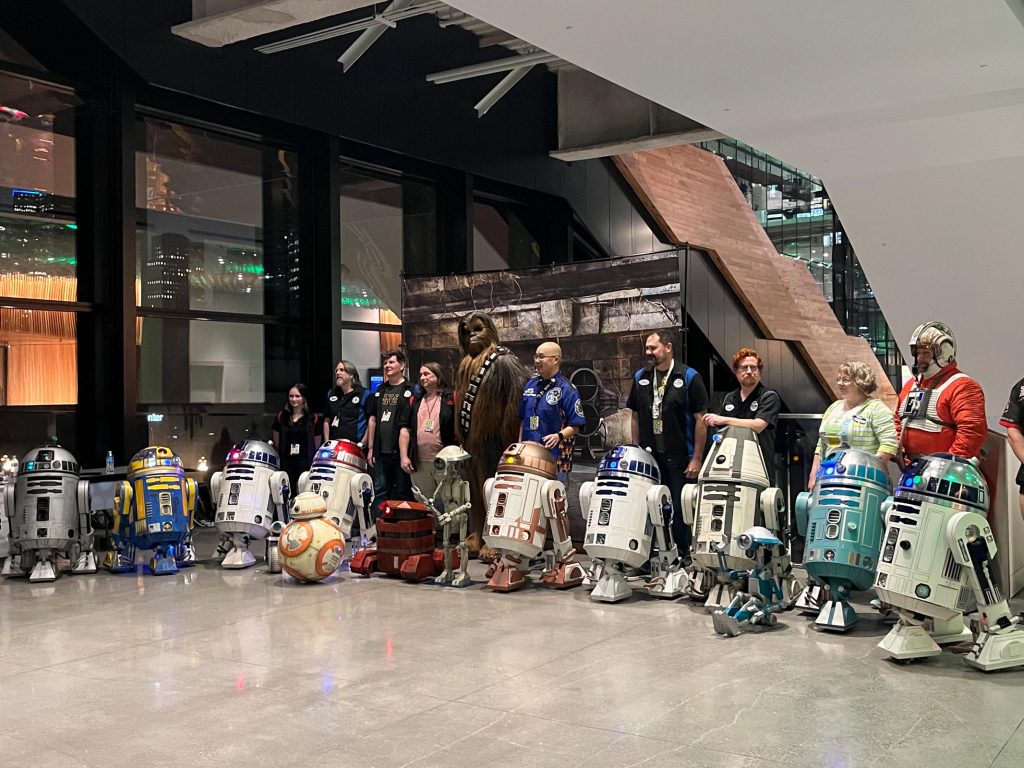 Many of these celebrities held panels discussing production stories and upcoming projects, and offered the opportunity for fans to get autographs and souvenir photographs throughout the weekend.
The #ECCC Cosplay Central Crown Championships, supported by @Xfinity, has officially begun! pic.twitter.com/g1e3JfhDRT

— Emerald City Comic Con (@emeraldcitycon) March 5, 2023
Each day, while exhibitors showcased their wares, from comic books; to art; to a variety of merchandise, throughout the 248,450-square-feet Artist Alley, and 573,770-square-feet Show Floor, panels, demonstrations, classes, and more ran non-stop through the building's new 62 meeting rooms.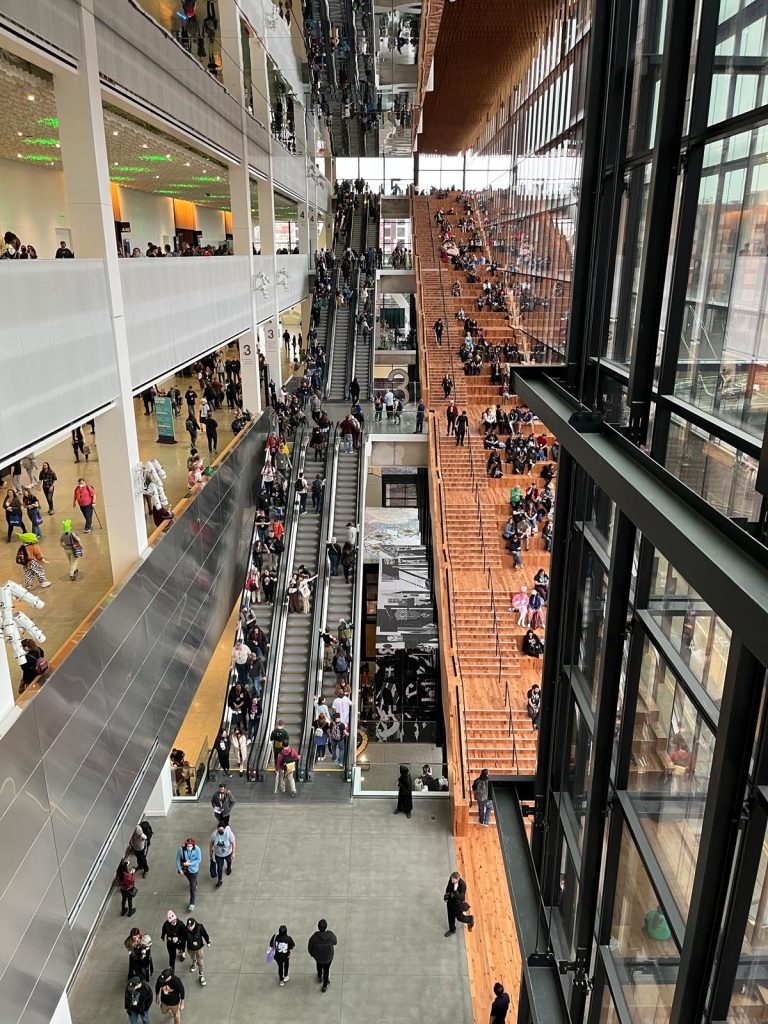 For the 21 and up crowd, a beer garden offered beer and wine options and several, less stimulating, areas, including a quiet room and manga library, offered those who needed a break from the crowds an area to nap or recharge.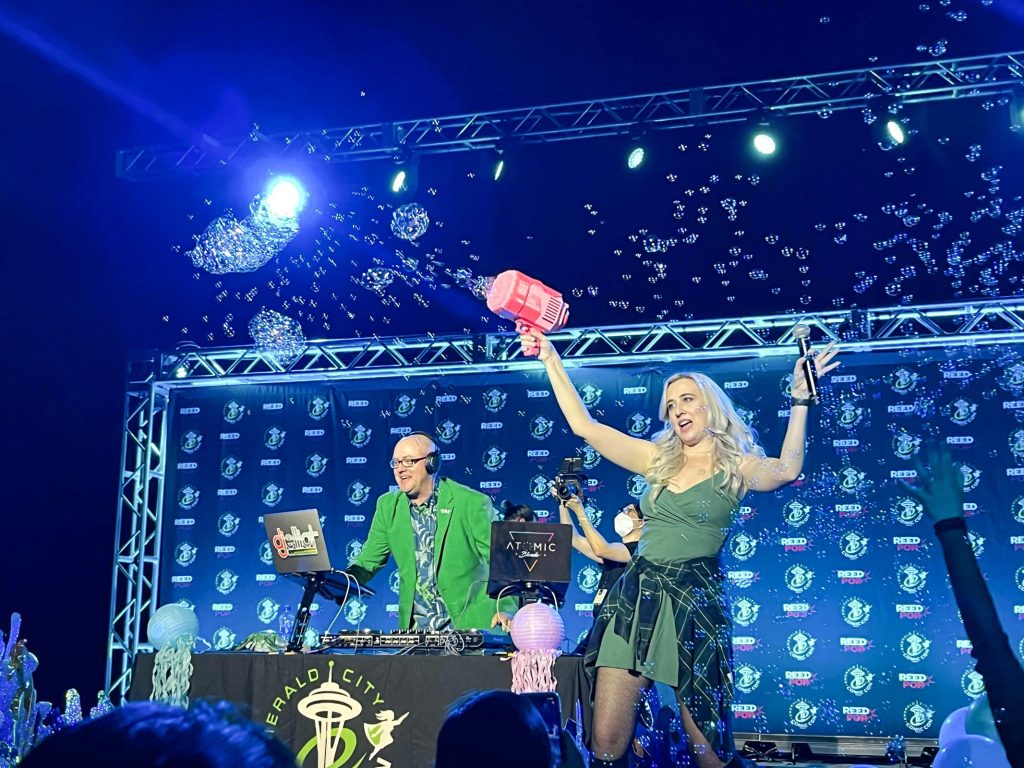 In addition to the Summit Building's cafeteria, which refueled convention goers with sandwiches, chicken tenders, pizza, and savory pies, a Japanese-style Maid Cafe, hosted by Los Angeles-based Dreamland Maid Cafe, also offered a menu of delicious desserts, teas and coffee, served by women dressed in pink maid outfits.
Tonight was killer. #ECCC pic.twitter.com/m2jqT7PExq

— Emerald City Comic Con (@emeraldcitycon) March 5, 2023
Gamers could occupy their days through Magic the Gathering tournaments, Dungeons and Dragons campaigns, playing video games and pinball at the arcade, PC games in the PC free play room, or picking up a new board game at Bothell-based Zulu's Board Game Cafe's gaming room. For the miniature tabletop gamer, miniatures could be painted in a separate room where the paints, brushes, and even models were all provided.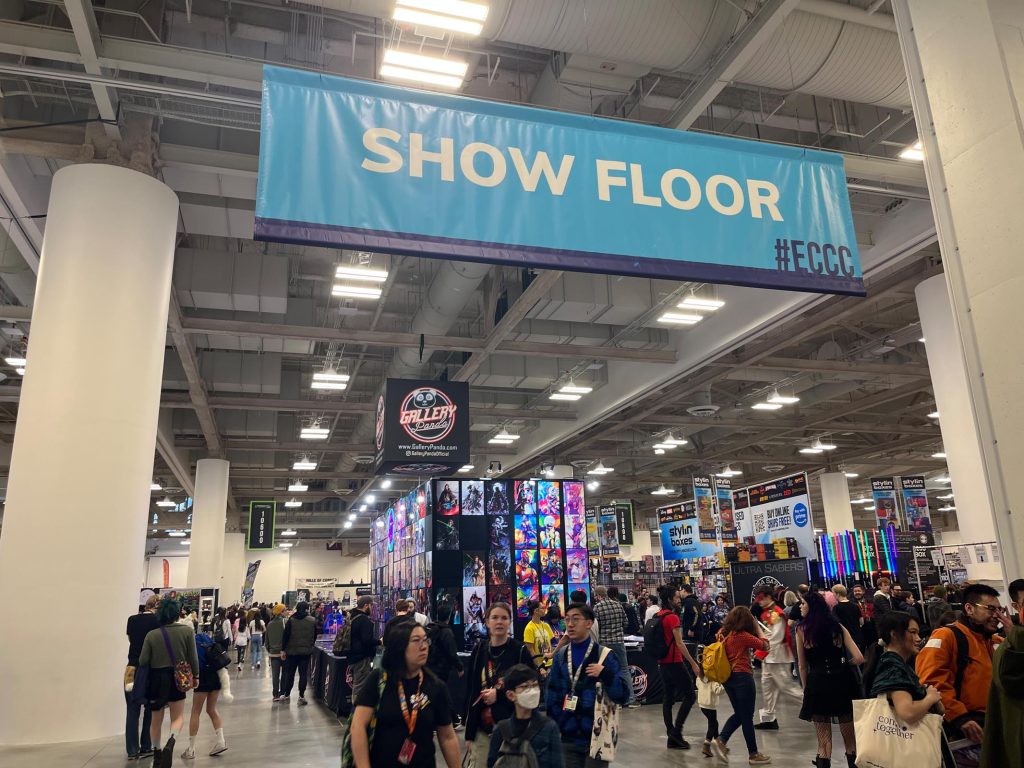 While many attendees cosplayed as their favorite characters – from movies, video games, anime, or comic books – Sushi from Chibling Props took first place in the Cosplay Central Crown Championship (sponsored by Xfinity) dressed in Azure Starlord Armor from the Monster Hunter video game series. Prince of Snark, dressed as Loquacious Seelie, took second place and Staressco as Seth Nightroad from Trinity Blood took third.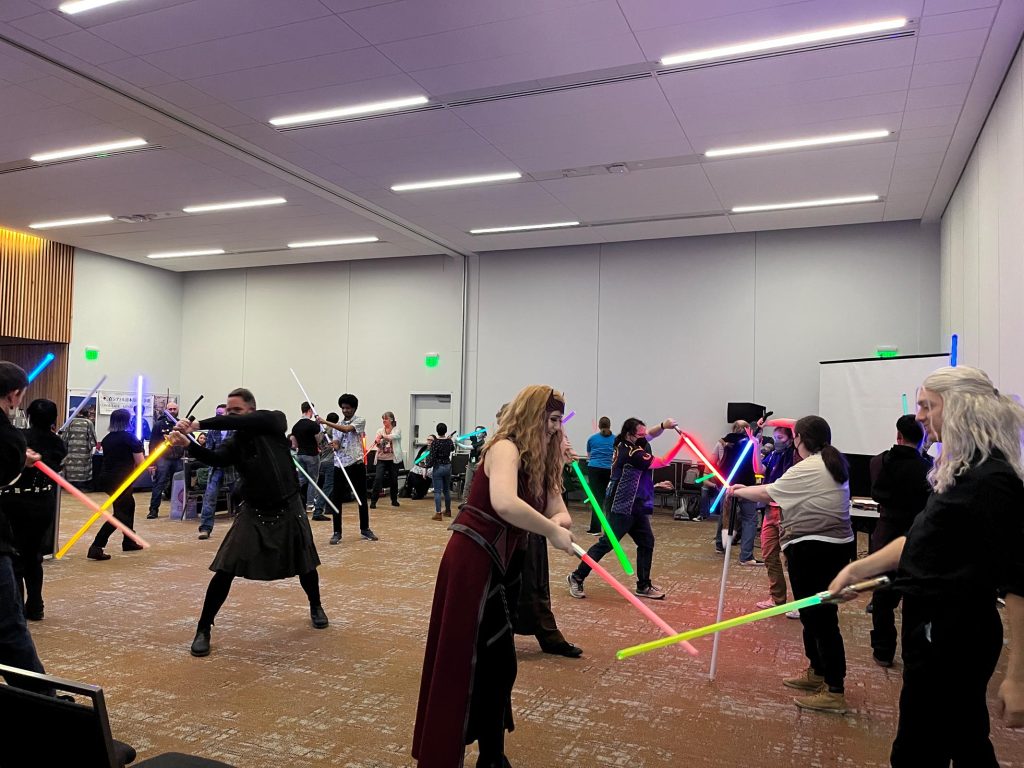 ECCC began its run in 2003 when Mukilteo comic book retailer, Jim Demonakos, organized a one-day event at Qwest Field Event Center. The event broke even at 3,000 attendees and has since grown to a multi-day spectacle, hosting around 100 thousand attendees a year. It relocated to the Washington State Convention Center, and neighboring hotels, shortly after being acquired by ReedPop in 2015.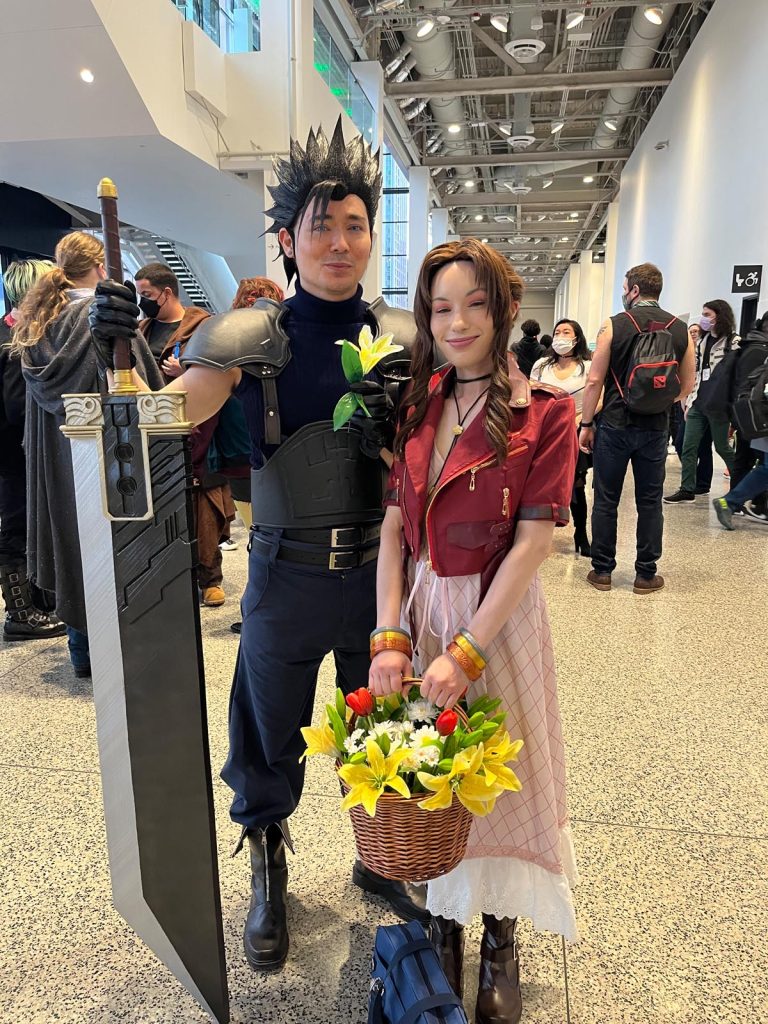 "For me, ECCC has always meant home – it's my hometown and the first event I ever worked on, seeing it turn 20 makes me feel equal parts proud and old," said Kristina Rogers, ECCC Vice President. "We've built a home away from home for tens of thousands of people over the years and celebrating 20 years in Seattle Convention Center's brand-new Summit building is the start of a great new chapter for us."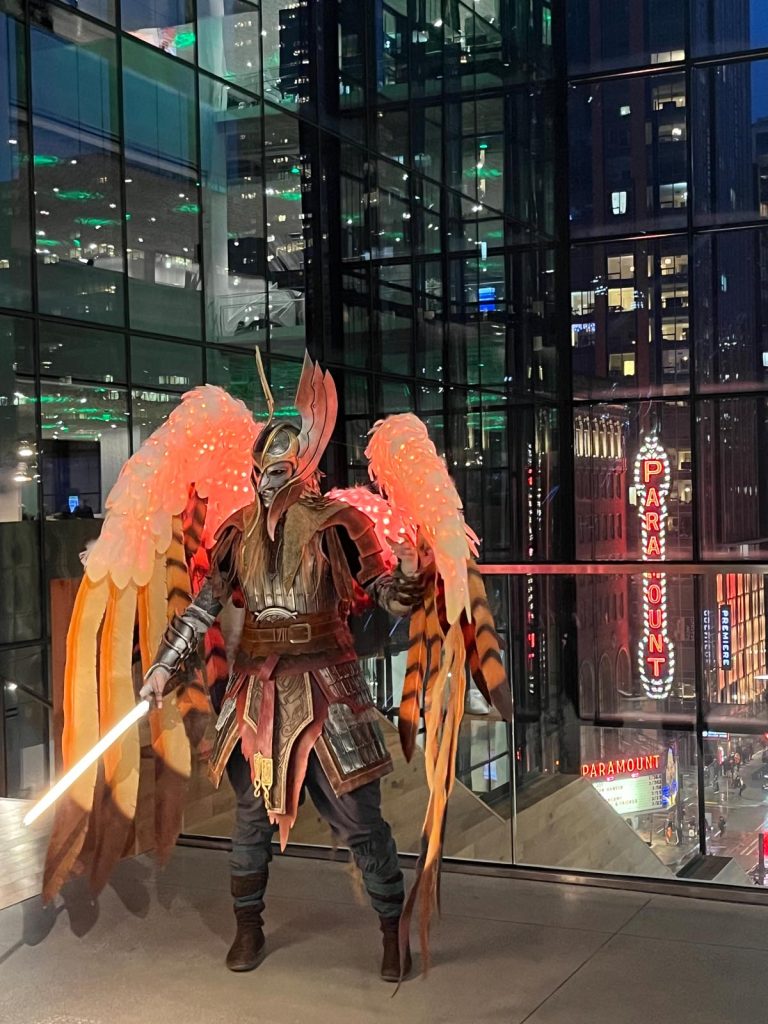 The first comic book convention, New York Comic Con, was held in New York City's Workman's Circle Building in 1964. In the 1970's comic book conventions rose in popularity, springing up in almost every major American city (and one in London). Currently the largest comic book convention is held in San Diego, San Diego Comic-Con, bringing in over 140,000 attendees from all over the world annually.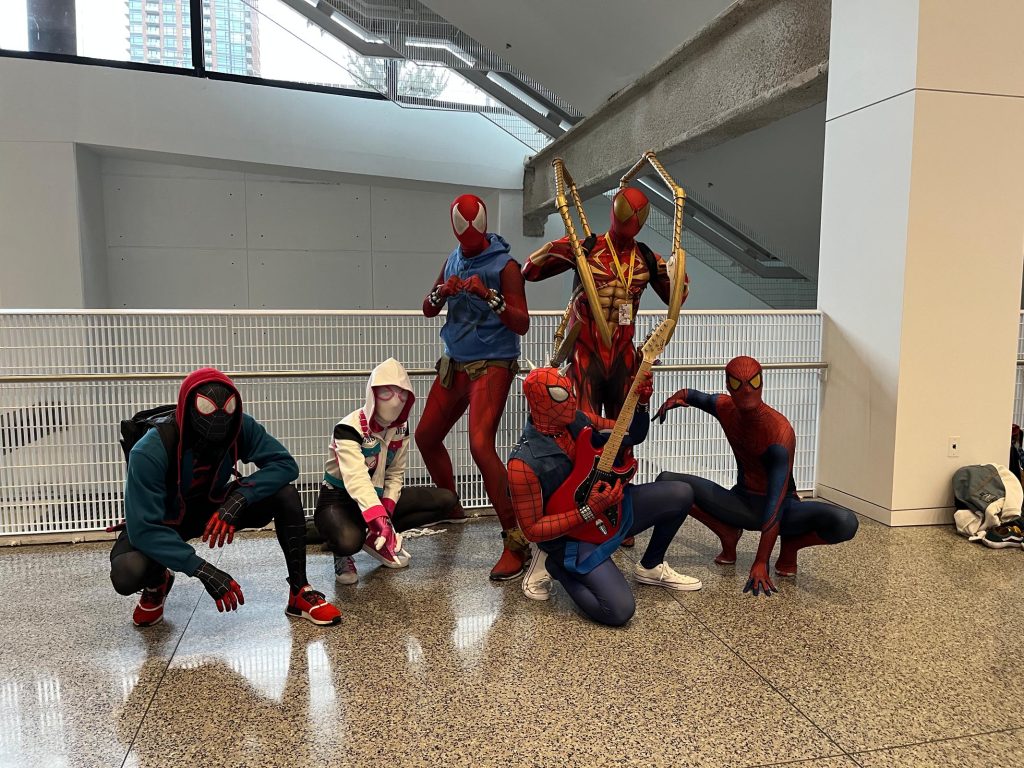 We have the best fans around, thank you all for making the 20th anniversary of #ECCC absolutely incredible 💚✨Let's keep making unforgettable memories next year, save the dates: February 29-March 3, 2024.

Sign up for our newsletter for ticket info: https://t.co/1svajQ12bF pic.twitter.com/xHWdbLYGzD

— Emerald City Comic Con (@emeraldcitycon) March 6, 2023