2023 FIRST Robotics Competition holds First District Event in Snohomish
SNOHOMISH, Wash., March 9, 2023—The first event of the 2023 FIRST Robotics Competition season was held at Glacier Peak High School on March 4th through March 5th. After 68 qualifying matches, an alliance of three Snohomish County teams emerged as the District Event Winners.
The winning alliance consisted of Team 2910 (Jack in the Bot, from Jackson High School in Mill Creek) which was ranked number 1 as well as Team 2930 (Sonic Squirrels, from Glacier Peak High School in Snohomish) which was ranked number 2. Team 1778 (Chill Out, from Mountlake Terrace High School in Mountlake Terrace) had some radio connection and drivetrain challenges during the first day of matches, and was ranked 30th. However, during final alliance selection, Team 1778 was selected as the third robot after correcting their mechanical issues improved results Sunday morning, and their ability to support defensive strategies during playoffs.
This year's game challenge, called "Charged Up", was announced on January 7 and the teams had seven weeks to design, manufacture, build, and program their robot to compete in this first competition.
Teams were tasked with creating a robot that moved cubes and cones into a multi-tiered grid and then driving onto an unstable raised platform that they needed to bring to balance using only the weight of their robots. Alliances of three teams work together during the qualifying matches in randomly assigned alliances. Teams could be partnered with a robot in one match, and against that same robot in the next match, so the goal is to work together rather than intentionally cause damage to the competitor's robots.
One of the trademarks for FIRST robotics is Gracious Professionalism® which is predicated on the belief that fierce competition and mutual gain are not separate notions. All of the 34 regional teams present showed this both in their attitudes and their willingness to help each other during competition. In the robot "pits" there are often overhead announcements that a team needs a part or needs help and another team will always come to their aid.
Team 2522 (Royal Robotics, from Lynnwood High School in Lynnwood) came to the aid of fellow Edmonds School District team 1778 Chill Out to help troubleshoot their intermittent radio connection issues and provided spare replacement parts which ultimately helped bring 1778 back to life. Without the support of 2522 Royal Robotics, 1778 Chill Out would not have been able to continue to compete.
Team 2910 Jack in the Bot earned the Excellence in Engineering Award and host Team 2930 Sonic Squirrels received the Autonomous Award. Team 1778 Chill Out managed to complete their robot late Friday night, even after the two-week Edmonds School District-wide internet outage severely hampered their development time. Find more about these teams on Instagram (@sonicsquirrels, @jackinthebot, @chillout1778, @first_official_).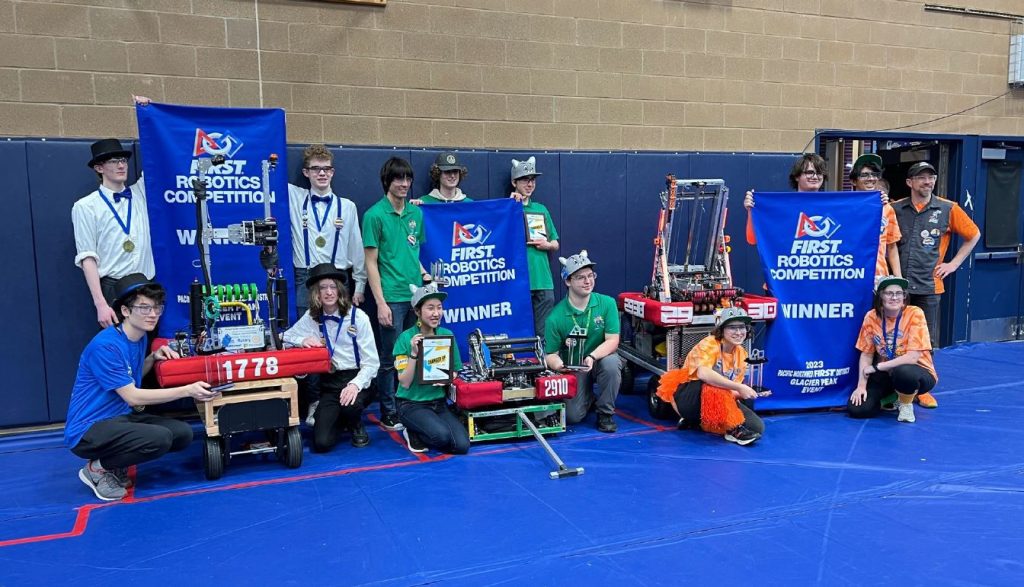 There are 6 more regional qualification tournaments throughout the district, with three to be held in the Greater Puget Sound Area, before the District Championships in Cheney, WA and World Championships in Houston, TX are held in April. There are over 150 teams in the Pacific Northwest District, including many others from Snohomish County!
You can find more information about FIRST Robotics Competition at https://www.firstinspires.org/robotics/frc.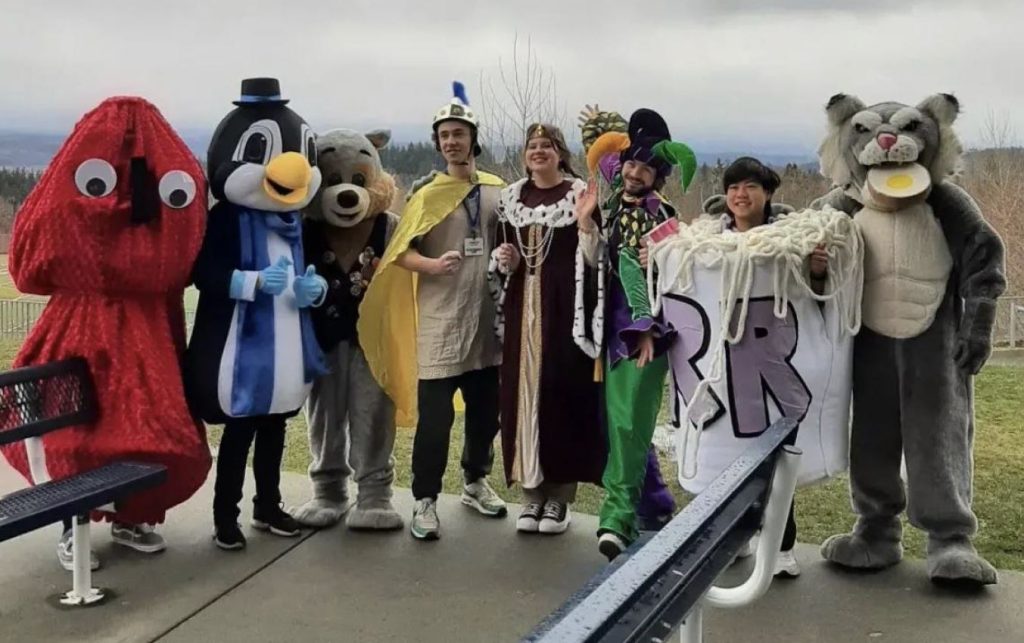 ---
SOURCE: Steve Winckler, Team 1778 mentor