Army veteran Robert Leutwyler announces Lynnwood City Council bid
LYNNWOOD, Wash., March 10, 2023—Robert Leutwyler, Lynnwood resident and Army combat veteran, formally announced his campaign for Lynnwood City Council Position 7 on Wednesday, March 8, 2023.
Leutwyler, 36, says he is focused on 'progressive and pragmatic governance.' A first-time homeowner and Lynnwood resident since 2018, he has called the Puget Sound home since 2010, when he was first assigned to Joint Base Lewis-McChord. He currently works as a program manager for international projects and initiatives at a Seattle-based multinational. He has a bachelor's degree in political science from the University of North Texas, and a Master of Business Administration from the University of Washington Foster School of Business.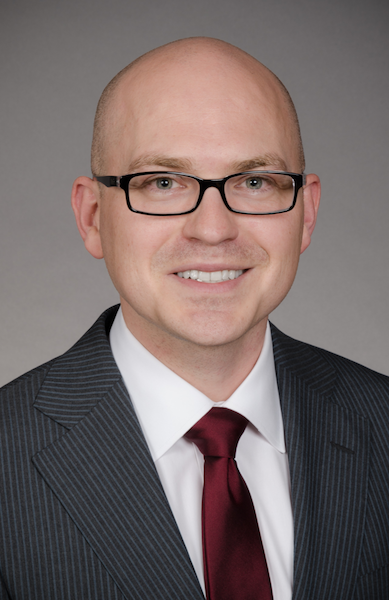 He cites his years of complex project management experience, and his leadership experience as an Infantry Platoon Leader, as having prepared him to serve. In a brief statement, he highlighted key issues for his campaign, and how his lived experiences motivated his decision to run:
"I am running because of a desire to continue my public service. During my time in the military, I learned the importance of Servant Leadership. It shaped my military career, and is something I continue to strive for in my personal and professional life. I am running for City Council because of this philosophy, and to be an advocate for all community members. 
"We face many challenges in Lynnwood. For years, the city has become increasingly less affordable and less accessible. Layoffs, inflation, and global economic challenges have exacerbated these concerns. People are concerned about safety, walkability, transportation, and access to a healthy environment. Lynnwood, like communities across this country, is struggling with the crippling crises of homelessness and drug addiction. 
"Despite our discouraging situation, the solutions are within reach. We must meet the moment and address these issues, which is what I am committed to do. Lynnwood has a compelling future as a vibrant, dynamic city; one that is people-first and accessible by all. To secure this future, residents need a city government that is adaptive, responsive, and focused on their needs. We need flexible, innovative, data-driven thinking. We need to collaborate with and empower local business and community leaders as we tackle these challenges together. This is why I am running. I hope you will join me in this grassroots campaign."
Individuals can learn more by visiting the campaign website at ElectRobertLeutwyler.com.
---
SOURCE: Committee to elect Robert Leutwyler