Weekly Market Insights: Markets Cautious After Banking Woes
Amid the reverberations of two U.S. banks being taken over by regulators and the spread of uncertainty to European banks, stocks trended higher last week on the strength of the technology sector.
The Dow Jones Industrial Average was flat (-0.15%), while the Standard & Poor's 500 rose 1.43%. The Nasdaq Composite index picked up 4.41%. The MSCI EAFE index, which tracks developed overseas stock markets, dropped 3.12%.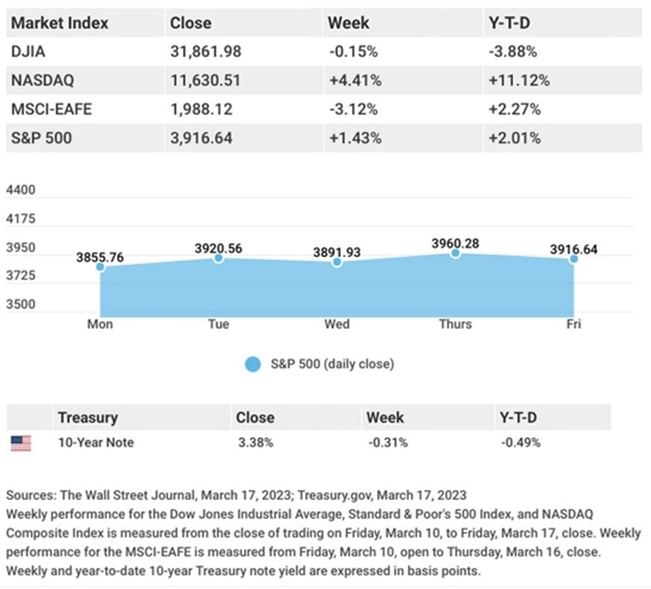 Stocks Gain Despite Banking Woes
Stock prices gyrated as investors wrestled with banking troubles that appeared to spread to Europe. Worries of financial instability rocked financials and sent bond yields falling. While the rush into Treasuries was expected, the dash into technology stocks was a surprise. Falling yields made the high-growth names more attractive, though investors targeted their buying in high-quality companies that offered defensive characteristics, such as profits, healthy cash flows, and strong balance sheets.
When Switzerland's central bank provided a lifeline to a troubled Swiss bank, and a group of U.S. banks provided aid to a struggling regional bank, stocks powered higher on Thursday. Banking jitters, however, returned on Friday, closing out a tumultuous week and paring some of the week's gains.
Reverse Psychology
Less than two weeks ago, Fed Chair Jerome Powell testified interest rates might have to be hiked higher and faster. Since then, two U.S. banks were placed in receivership, sparking worries of financial instability and changing the market's outlook on future rate hikes.
The question now is if the Fed will hike short-term rates at all. By Thursday, traders saw an 18.1% probability of no rate increase at the March Fed meeting, which concludes this Wednesday. Just a week ago, it was a 0% chance. Traders also see a 0% chance of a 50 basis point rate increase in March. A week earlier, there was a 68.3% probability. Where the market previously saw little likelihood of a rate cut this year, the probability of a rate cut by July was 63.7% by Thursday.4
This Week: Key Economic Data
Tuesday: Existing Home Sales.
Wednesday: FOMC Announcement.
Thursday: Jobless Claims. New Home Sales.
Friday: Durable Goods Orders. Purchasing Managers' Index (PMI) Composite Flash.
This Week: Companies Reporting Earnings
Tuesday: Nike, Inc. (NKE).
Thursday: General Mills, Inc. (GIS), Darden Restaurants, Inc. (DRI).
---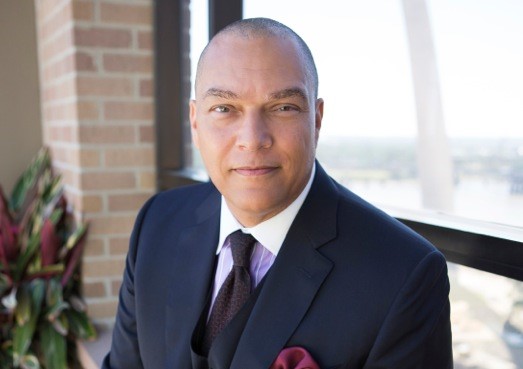 Paul Ellis, CIMA® may be reached at 425.405.7720 or paul.ellis@elliswealthmanagement.net.
Investment Advisor Representative, Cambridge Investment Research Advisors, Inc., a Registered Investment Advisor. Registered Representative, Securities offered through Cambridge Investment Research, Inc., a Broker/Dealer, Member FINRA/SIPC. Cambridge and Ellis Wealth Management, LLC are not affiliated. The information in this email is confidential and is intended solely for the addressee. If you are not the intended addressee and have received this email in error, please reply to the sender to inform them of this fact. We cannot accept trade orders through email. Important letters, email, or fax messages should be confirmed by calling (425) 405-7720 . This email service may not be monitored every day, or after normal business hours. This material distributed via the FMG system.