Everett Police Officer shot by robbery suspect released from hospital
EVERETT, Wash., March 23, 2023—The Everett police officer who was shot in the early morning hours of March 22 while investigating a reported robbery, was released from the hospital Thursday afternoon, Everett Police Department reports.
Officer Chad House was wheeled out of Providence Regional Medical Center today where he was met by a large contingent of Everett police officers and civilian employees, all cheering his release and wishing him well on his road to recovery.  
Officer House joined the Everett Police Department four and a half years ago after attending Washington State University where he earned a bachelor's degree in sociology. After graduating from the police academy in 2019 and completing field training, he was assigned to the night shift, working the south Everett area. Officer House was selected as a field training officer last year and has been doing the important work of training new recruits to ready them for their law enforcement careers.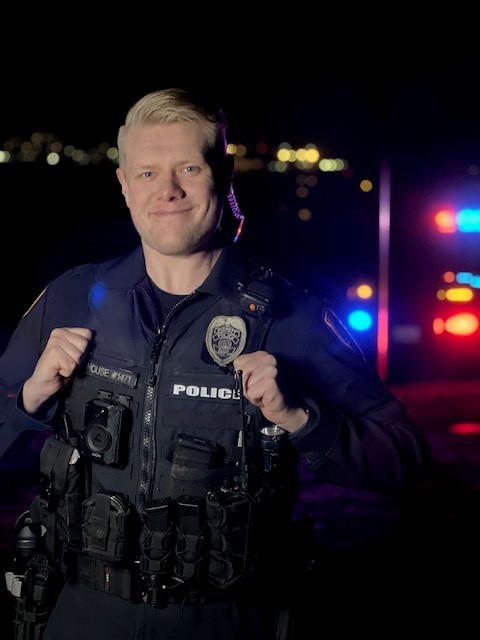 "We are all so pleased to see Officer House released from the hospital today," said Everett police chief Dan Templeman.  "The excellent first aid administered on scene by his fellow officers yesterday morning, combined with the outstanding care he received by the staff at Providence Medical Center, all played a role in his quick release from the hospital.  We look forward to Officer House taking the time he needs to recover from his injuries and look forward to welcoming him back to his crew and community when he's ready."  
Everett Police Officer Released from Hospital
EVERETT, WA – The Everett police officer who was shot in the early morning hours of March 22nd while investigating a reported robbery, was released from the hospital Thursday afternoon. https://t.co/B1rcjarx7o pic.twitter.com/ZfCJnbKN6H

— Everett Police (@EverettPolice) March 23, 2023
---
FEATURED IMAGE SOURCE: Everett Police Department