Women in Careers: A tribute to the Lynnwood Police Department
The Lynnwood Police Department has over 100 employees and is a full-service law enforcement agency. Its mission is "to provide proactive, competent, effective public safety services to all persons, with the highest regard for human dignity through efficient and professional law enforcement and crime prevention practices."
In honor of Women's History Month, the Lynnwood Times is highlighting women working in a few "blue-collar" fields traditionally associated with men; here is our second tribute: Lynnwood Police Department.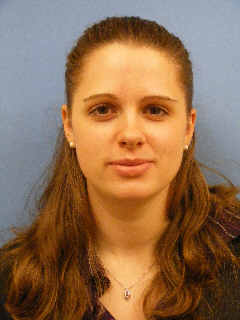 Jacqueline Arnett is a detective with Lynnwood PD. She has spent 15 years as an officer — 12 years as a persons crimes/sex crimes detective.
"I wanted to help people and was attracted to a career with many different job assignment opportunities within one department," Arnett said. "I love working with my victims. Supporting them through the reporting processes, referring them to our community partners for additional resources, and cheering them on as they move forward and heal."
Arnett embarrassingly admitted that her decision to enter law enforcement was influenced by "Law & Order: SVU" in a Lynnwood PD YouTube video.
"I don't want other people to rely on that — that that's the inspiration for this, because it's like the worst thing you can watch to get any realistic view on law enforcement," Arnett said in the video. "This is not an easy career. Your victims will not always love you. Your suspects are not going to love you or appreciate what you're doing. The public may not always appreciate it — certain members of it — but you have to remember that's a small voice, even though it's the loudest voice. If you are going to make a career out of this, if you're going to do this kind of work for 30-something years, it has to be a calling."
Despite the challenges, Arnett highlights the ability to help others as a detective.
"This is a great job for women who want to have a tangible, positive impact on the lives of other women," Arnett said.
---
Kéleigh Sapp has been a police officer with Lynnwood PD since September 2022.
"A few of my favorite parts of being a police officer is being able to use my skills to help others, especially victims of violent crimes, and provide resources for people seeking a better, healthier life," Sapp said. "As a police officer, we have the honor and duty to provide services for the people we interact with on a daily basis. Being a cop is definitely not an easy job or for the faint of heart, but it's a privilege [not] many would understand. I love that two days are never the same and I work with some of the most amazing individuals who inspire me to be a better cop every day!"
Sapp was a midwife for 5 years and stated her reasons for entering law enforcement were similar to being a midwife.
"I value being a person in my community who people can trust and feel safe around," Sapp said. "I have always been drawn towards jobs that are centered around having compassion, maintaining patience, advocating for what's right and seeking justice for victims. I knew it would be a job I could continue to grow in and challenge myself with new opportunities."
When asked about advice she would give women considering law enforcement as a career, Sapp replied:
"To be honest, I've never looked at myself as a female officer. I've only seen myself as a police officer with the ability and capacity to do the same work as my male partners," Sapp said. "That said, there are so many opportunities I come across on a daily basis — whether working with victims of domestic violence or sexual assault, women who are homeless or need feminine hygiene products — where I can make a huge difference in someone's life because I am a female officer. 
"At times, it is a challenge to garner the same command presence and respect when dealing with certain individuals, but you have to maintain your integrity, raise your voice and own your space. The other day I had a mom approach me with her young daughter and tell me her daughter had never seen a female police officer until then and how special that was for her. That far outweighs any challenge I might encounter as a female officer!"
Arnett and Sapp may humbly downplay their role in normalizing careers for women, but they are undoubtedly doing so. It is arguably just as important to tear down gender stereotypes at all levels, as it is to "break the glass ceiling" for seats of power in government and company boards. 
Something highlighted by all of the women in our series is the importance of personal fulfillment in their respective careers. A mindset that, regardless of gender, is important to foster.
Lynnwood Police Department is Hiring
Lynnwood Police Department is looking for a diverse range of applicants:
Are you looking for a way to make a difference in your community while being part of a profession with integrity and purpose? Lynnwood Police Department is looking to hire Custody and Police Officers. Come join the team as the department is preparing to open a brand-new facility designed to be the model in criminal justice rehabilitation.
To qualify for hire you must be a US citizen, have a high school diploma and be at least 20 and-a-half years old. Competitive salaries and signing bonuses for both new and lateral officers are offered. Bonuses range from 5K-25K depending on experience and great benefits are offered as well. Candidates can apply here; https://www.publicsafetytesting.com/departments/lynnwood-2/confinement-officer-2.