Hazelwood Elementary students visit Lynnwood City Hall
LYNNWOOD, Wash., March 31, 2023—The Lynnwood City Council Chambers had a blast hosting Barbara Bromley's fifth-grade class from Hazelwood Elementary on Friday, March 24, presenting a "show and tell" about the work of several City departments including the Municipal Court, City Council, Development Business Services, Public Works, and the Lynnwood Police Department.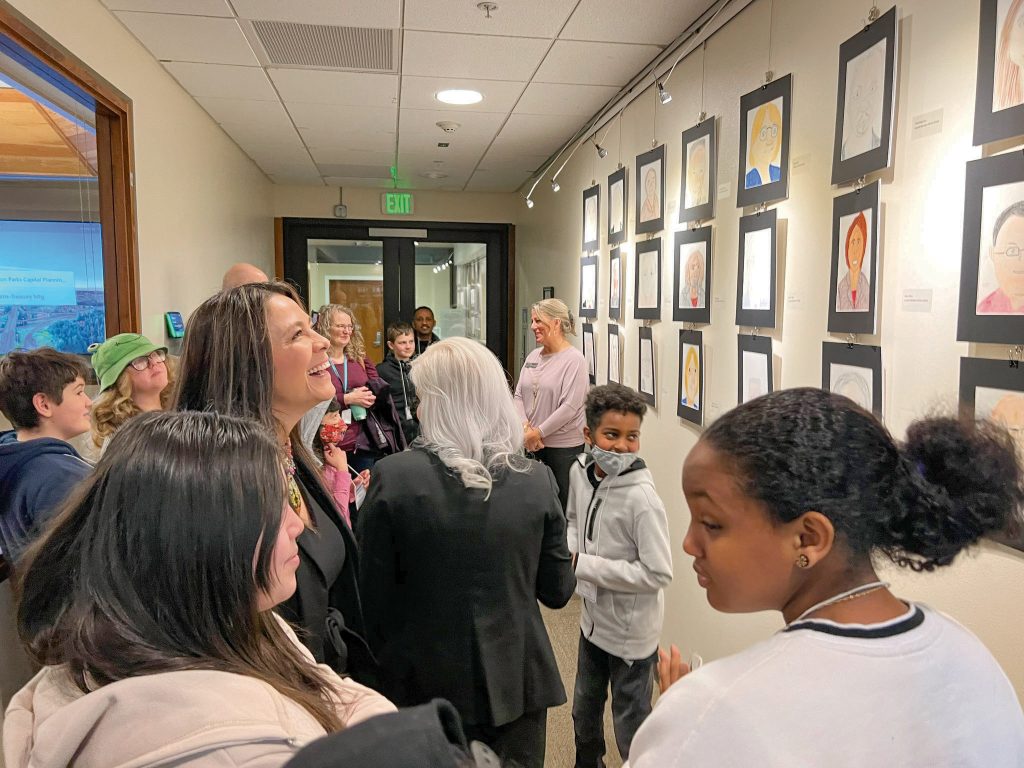 The class also picked and sketched a portrait of the City's council members and Mayor Christine Frizzell that are still on display outside council chambers at City Hall.
"Ms. Bromley is teaching her class about civics, and I've been to her classroom and talked about what it takes to be a Mayor, they actually had their own election and they had a number of speeches and later elected their Mayor," Mayor Frizzell adressed during her comments section in Monday's City Council meeting. "It was just great to have them here."
Also in attendance were Council President Shannon Sessions and Council Vice President Julieta Altamirano-Crosby.