US Marshals capture Washington couple wanted for murder and child rape, five children rescued
March 31, 2023—Today, the U.S. Marshal Service announced the capture and arrest of a Washington couple who fled to Mexico and are on its "15 Most Wanted" fugitives list. During the capture, five missing children from Washington state were also rescued. The U.S. Marshals were offering an award up to $25,000 each for information leading to the arrest of either fugitive.
"We are so thankful that all five missing children have been rescued safely," John Bischoff, who oversees the Missing Children Division of the National Center for Missing & Exploited Children (NCMEC), said in a Friday statement. "The crimes that Araceli Medina and Edgar Casian-Garcia are charged with are heinous and we commend the unwavering dedication of law enforcement. This successful rescue is a testament to the critical importance of collaboration and community involvement in safeguarding our most vulnerable population."
Edgar Salvador Casian-Garcia, 34, and his girlfriend, Araceli Medina, 38, are both charged in Franklin County, Washington, with aggravated murder in the first degree, four counts of rape of a child in the first degree and three counts of assault of a child in the first degree.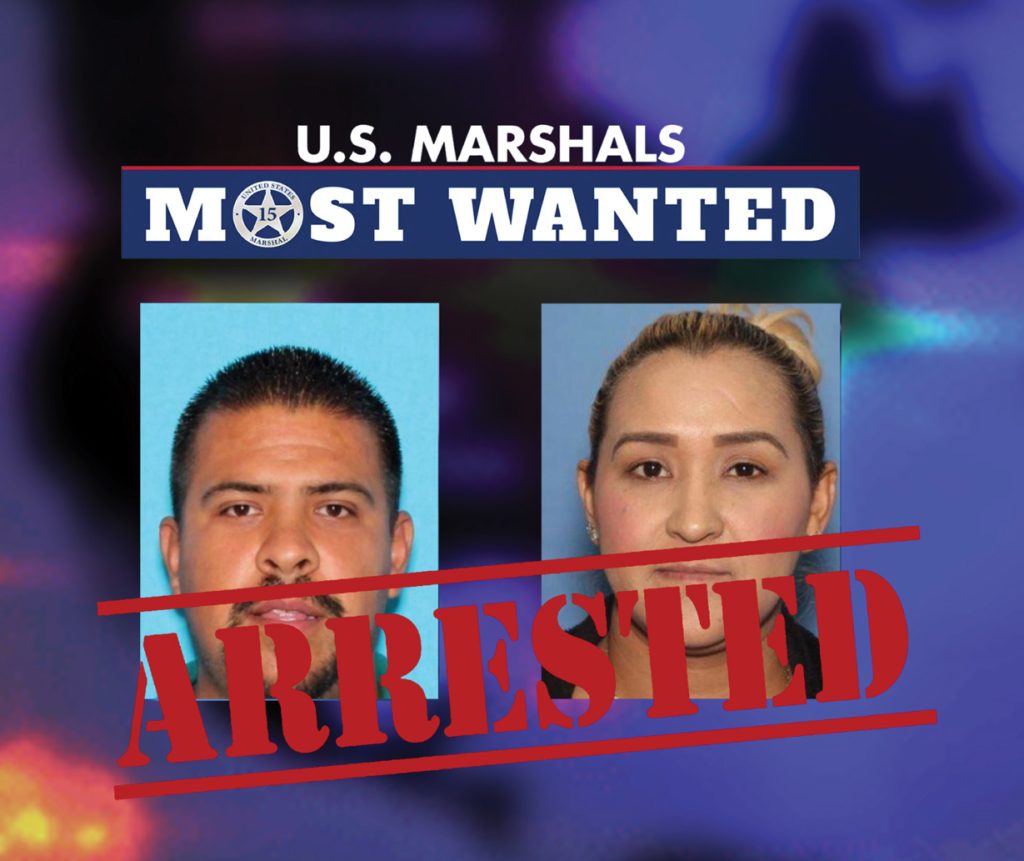 On February 15, 2023, the USMS elevated the couple to its notorious 15 Most Wanted list, marking the first time the agency has ever included a couple on the list of the United States' most dangerous and high-profile fugitives.
The charges came after Casian-Garcia's biological daughters, 8 and 3, were found abandoned at a gas station in Tijuana, Mexico, in late 2020.  Child protective custody in Mexico determined both girls showed signs of severe physical and sexual abuse. Six months later, investigators in Washington were notified and got involved in the case.
Child Protective Services in Washington was familiar with the family and became alarmed because the girls' also had a 7-year-old brother, Edgar Casian Jr.
The 8-year-old girl told police she, along with her younger sister and brother, have been subjected to torture and that she was raped while living in Washington. Subsequent forensic interviews done with both girls determined that Casian-Garcia and Medina had likely been abusing and sex trafficking the children, as well as the girls' 7-year-old brother.
Casian-Garcia and Medina told Pasco police that the 7-year-old boy, Edgar Jr., was staying with his two sisters in California, with their biological mother. By the time police discovered they were lying, the couple had fled to Mexico in June of 2021.
Pasco police then charged the couple with four counts of first-degree rape and three counts of first-degree assault of a child. When the couple left the country, Medina's four biological children, ages 2 to 12 at the time, were with them as part of a scheduled custody visitation. Police say the couple also fled with the infant son they had together.
The Kennewick Police Department lists all five children as missing and endangered.
On February 5, 2022, hikers looking for animal bones in rural Benton County, Washington, about 15-20 minutes from the couple's home, found some bones they believed to be human. Dental records confirmed they were Edgar Jr.'s remains, police said. He is believed to have been tortured to death.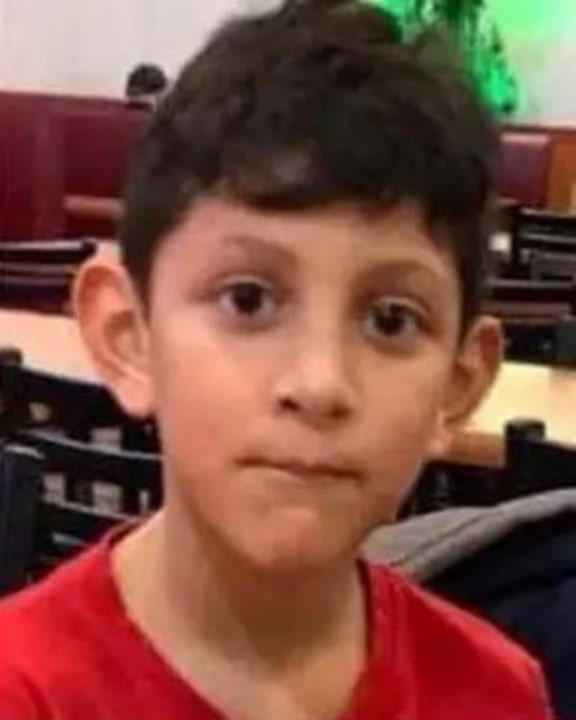 "This is the worst case I've come across in nine years as a detective," Detective Jon Davis said of the abuse suffered by the three siblings, including Edgar, who was tortured to death. "What we've seen from this investigation, they [Casian-Garcia and Medina] have no problem hurting children – to outright murder."
For almost two years, the U.S. Marshals in the Eastern District of Washington have followed up on numerous leads and attempted to locate the couple in Mexico without success.
"Edgar Salvador Casian-Garcia and Araceli Medina are accused of the most heinous crimes against the most vulnerable victims – their own children," said U.S. Marshals Service (USMS) Director Ronald L. Davis in a statement released when the couple was added to the "15 Most Wanted" list on February 15, 2023.
The National Center for Missing & Exploited Children (NCMEC) teamed up with the marshals to help search for the five missing children, who have now been returned to the U.S. and placed in protective custody.
Relatives tell NCMEC they are relieved and grateful that the children have been found and are asking the media to please respect their privacy at this time.
U.S. marshals in the Eastern District of Washington had developed information that placed the fugitive couple in Mexico. Medina and Casian-Garcia remain in the custody of authorities in Mexico pending extradition proceedings.
Anyone with information regarding this case is urged to contact the U.S. Marshals Service at 1-877-WANTED2 or use the USMS Tips App. Your information will be taken in strict confidence and anonymity is guaranteed.
"We are so thankful that all five missing children have been rescued safely," said John Bischoff, who oversees the Missing Children Division at NCMEC.

"The crimes that Araceli Medina and Edgar Casian-Garcia are charged with are heinous and we commend the unwavering dedication… https://t.co/6AMDEe0bcy

— National Center for Missing & Exploited Children (@MissingKids) March 31, 2023