Edmonds Rotary and CASA program team with Edmonds Bookshop to help children
Snohomish County, Wash., April 9, 2023 – For the third year in a row, the Edmonds Rotary partnered with the Edmonds Bookshop to provide over 152 books to be distributed to children in foster care by the Snohomish County Court Appointed Special Advocate (CASA) program.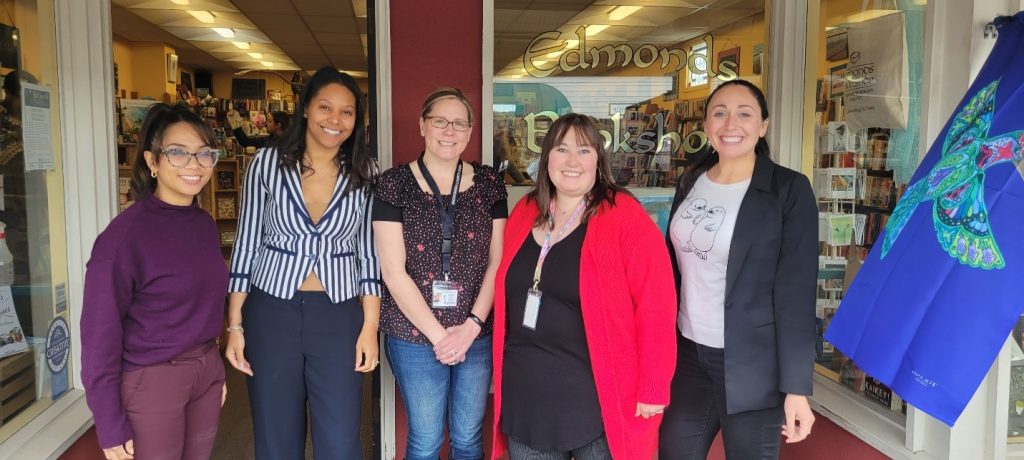 CASA volunteers serve as court appointed special advocates for children who have been removed from their home, typically due to allegations of abuse or neglect. This effort is part of the Rotary's literacy program that follows up on previous partnership in 2021 and 2022 that included distribution of diversity-themed and Black history-themed books to children served by CASA.
The literacy program was created to ensure that there is no limited supply of books that CASA volunteers share with the children. Rather than the volunteers taking the books back to share with other children in the program, books can now be purchased in sufficient quantities that they may be left permanently with each child, their parent, and their court appointed advocate thanks to the support from the Edmonds Rotary and the Edmonds Bookshop. Books are chosen by CASA staff with input from volunteers; the purchase cost is funded by Rotary and the books themselves are supplied by the Edmonds Bookshop at a 20 percent discount.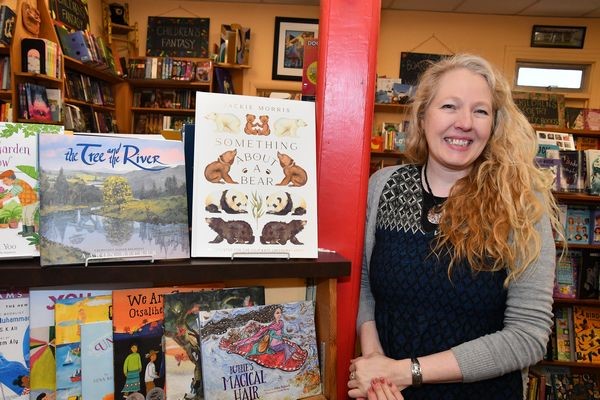 "The majority of the books are geared towards the 0-7 age group such as board books and picture books that include some classics and popular titles, and are inclusive of other voices, languages and cultures," said Michelle Bear, owner, Edmonds Bookshop.
"I've been doing volunteer work since high school," said Lorraine Voss, who has served as a CASA volunteer advocate for the past three years. "I started out doing work in shelters for kids but found myself wondering what happened to them after they left the shelter. When I found the CASA program it seemed like the best next step. I find it extremely satisfying."
Another volunteer advocate, Emily Fountain, praised the CASA program for professionalism, great training, and overall organization. A former public defender, Fountain lives in Edmonds where her children attend Edmonds public schools.
"I took a pause as a public defender to be with my children as they were growing up," said Foundation. "But after several years I was ready to get back to work and found this program – it's a perfect fit for me, allowing me to use my legal, writing and investigatory skills to help the most vulnerable children in our community. I feel very fortunate to have found this program."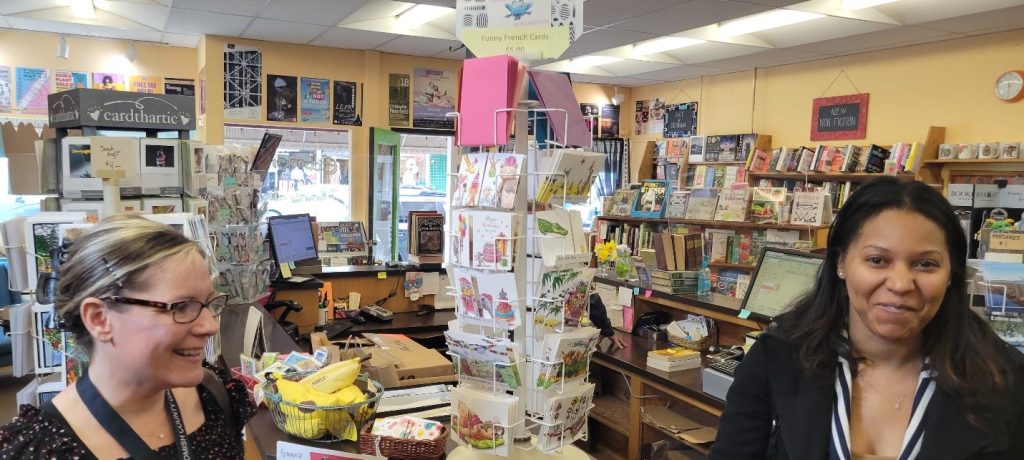 "We currently have about 400 children in the child welfare system, and only about 80 active volunteers. We need to double that number in order to serve all of the children in need," said Lindsay Cortes, CASA Program Supervisor. "Our immediate goal is to recruit 30 volunteers in the next 30 days. We are hosting CASA training monthly and we would love to have folks apply for our training cohort in May! The application deadline to join the May cohort is April 26. The training is offered virtually on Zoom on Tuesday and Thursday evenings. Training materials are provided online through a virtual classroom that allows you to work at your own pace, then come to class on Tuesday and Thursday nights to discuss. You can apply on our website."
Interested in playing a vital role in the community? Join the CASA team of volunteers; information and application forms are available on the CASA website.