Lynnwood PD holds Memorial Run in honor of Officer Mark Brinkman
LYNNWOOD, Wash., April 19, 2023—The Lynnwood Police Department held a Memorial Run on April 15 in honor of Officer Mark Brinkman. The run was organized by friend and fellow officer, Sergeant Donald Blakely. 
"Mark was a close friend, a dedicated servant to this community, a strong man of faith, and a loving husband and father," Blakely said. "The run/walk is a small amount of dedicated intentional time to spend remembering Mark and the impact he had on all of us, and those he contacted in the community. We lost one of the good ones too soon for sure, but Mark's impact on our lives and the Lynnwood Police Department lives on."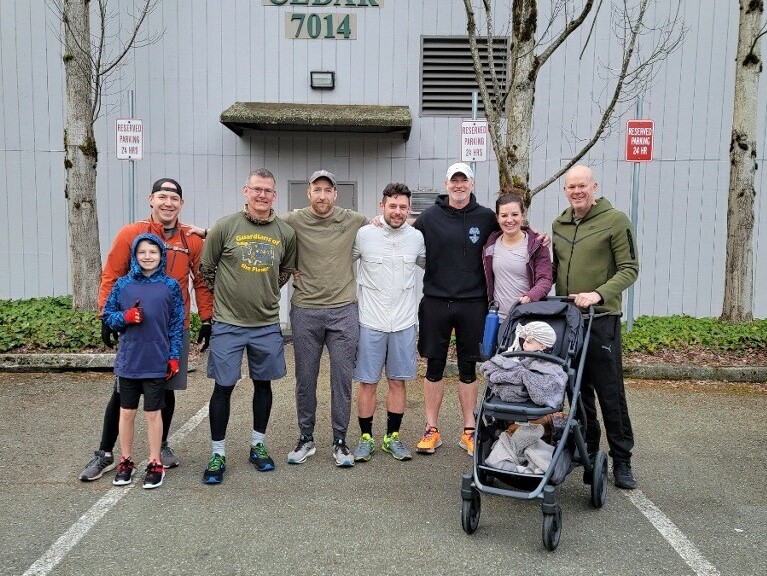 While the run was not open to the public, this is at least the second year the department has held a memorial run in honor of Officer Brinkman.
"I appreciate Lynnwood Sergeant Blakely organizing this event to remember Officer Brinkman again this year," Chief Jim Nelson said. "Officer Mark Brinkman was a dedicated police officer, who meant a great deal to our department and community. It was my honor to join Sergeant Blakely and others in this event to honor Mark and to keep his memory alive. Mark is greatly missed."
Officer Brinkman served in law enforcement for 35 years and unexpectedly passed away in 2021 at the age of 56. He was featured in 2006 as "the nation's biggest buzz-kill" for his expertise in spotting drunk drivers and is honored at the Snohomish County DUI Memorial Wall located outside of the Snohomish County Courthouse.
Chief Nelson wrote in a department Facebook post at the time:
"On April 11th 2021, Lynnwood Police Officer Mark Brinkman collapsed at home and was rushed to the hospital where he passed away. Mark started his law enforcement career in the City of Langley, before moving to the Island County Sheriff's Office. He was hired by the Lynnwood Police Department in 1996, where he established himself as an excellent police officer and leader. He was especially passionate about traffic safety where he became a fixture in the region, serving as a Law Enforcement Liaison to the Target Zero program and was widely recognized for his specialized work as a Drug Recognition Expert and trainer.
"In addition to his service to our community, Mark distinguished himself as a leader regionally as the Vice-President of WACOPS (Washington Council of Police and Sheriffs) and internally in his service as the President of the Lynnwood Police Guild. Mark was a very dedicated law enforcement professional, friend, father and husband. I will miss him personally, and the members of your department are grieving his loss. Mark was taken from his family and from all of us too soon and we will miss him."