One dead, one injured, in Lynnwood after man shoots alleged car thieves
LYNNWOOD, Wash., May 23, 2023—A man staying in a Lynnwood hotel shot two alleged car thieves he said were attempting to steal his truck Tuesday morning, May 23.
One individual, a male in his 30's, has died and the other, a female, has been taken to a nearby hospital after sustaining two gunshot wounds, according to police.
The shooter, a trucker staying at the Best Western at 19332 36th Avenue West, called police around 2:30 a.m. this morning to report the shooting. When law enforcement arrived he told officers the two "thieves" had attempted to steal his silver truck and, after an altercation with the two, he shot them.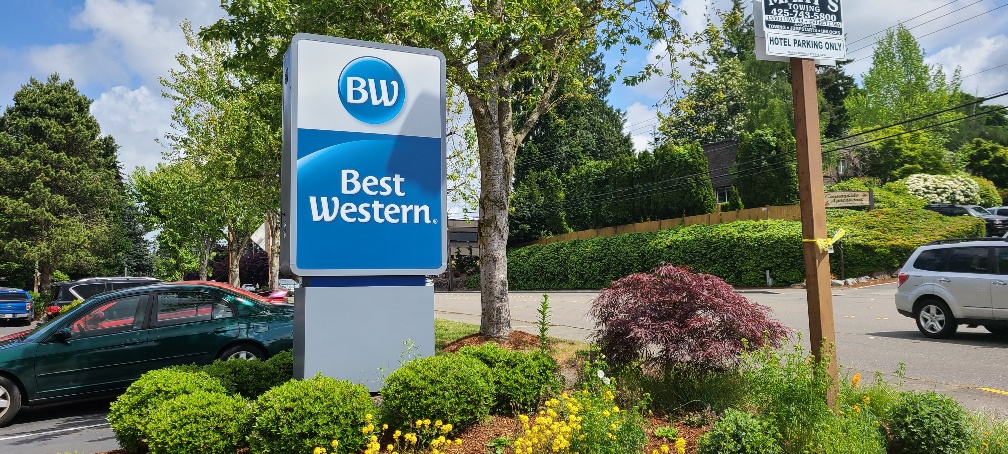 Lynnwood PD confirmed the two alleged thieves arrived in a stolen vehicle.
A witness on scene, who was staying at the hotel, told the Lynnwood Times she believed three people were involved but only one was shot, although she couldn't say for sure. She believes she saw the ambulance depart and another girl, wearing a white tank top that did not appear to have life threatening injuries, stay with police after it left. However, she could not recall if she saw the ambulance depart with anyone on board.
The witness watched the scene unravel from her hotel window, recalling spotting two individuals running around the parking lot with "stuff in their hands" she believes were vehicle prowling. She then heard gun shots, a truck crash into the side of Bisrat Market, next to the hotel, and a woman screaming.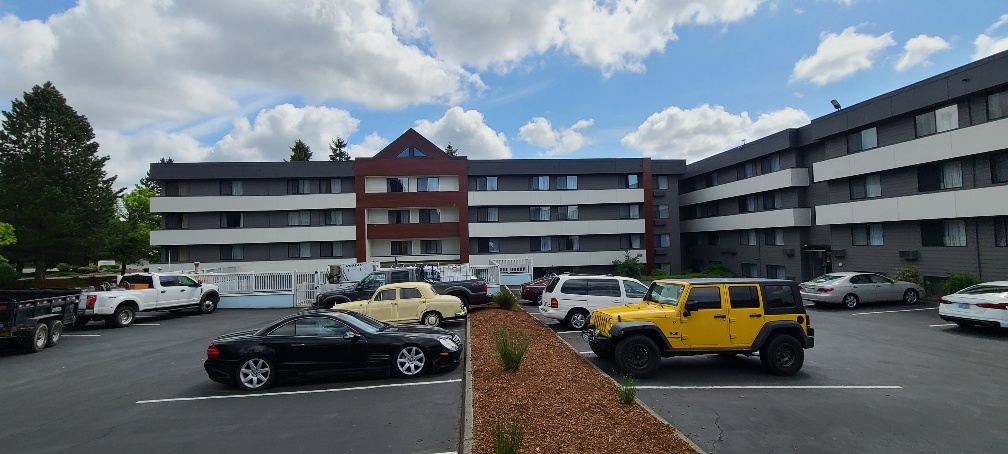 The witness has been living in Lynnwood for the last 55 years and has always felt safe, she added, but lately she sees people walk down 196th Street she believes to be "on drugs." She could not say whether the alleged thieves of Tuesday morning's incident were under the influence.
Bisrat Market's Owner told the Lynnwood Times his business has been vandalized twice recently, once in 2021 and again in 2022, when thieves broke into his store to steal cigarettes. In response he moved the empty cigarette dispenser machine outside, which is what the truck crashed into.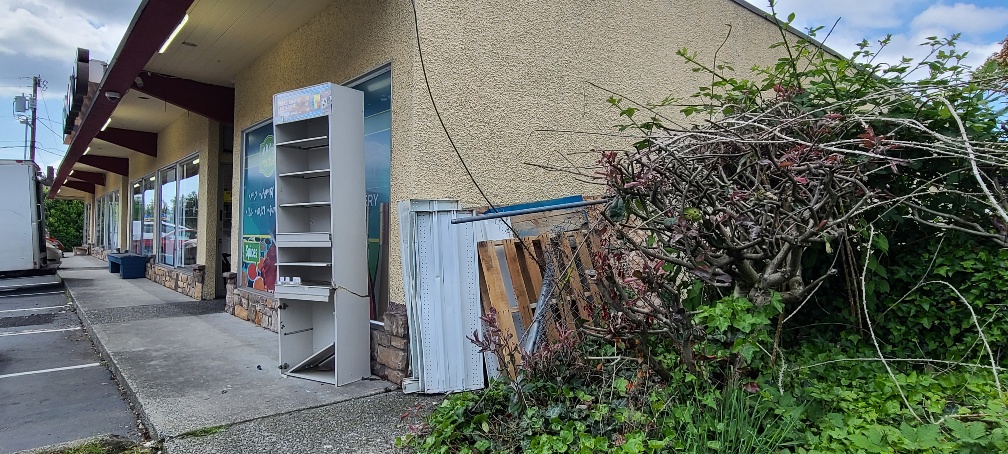 "A lot of crime is spilling [over] from Seattle," Bisrat's store owner told the Lynnwood Times. "People are frustrated with all the stealing going on. Police should follow up on the stealing, even if it's a candy because it acts as a deterrent."
Police are investigating the incident to determine if the man's actions were lawful or not. According to police he is fully cooperating with this investigation.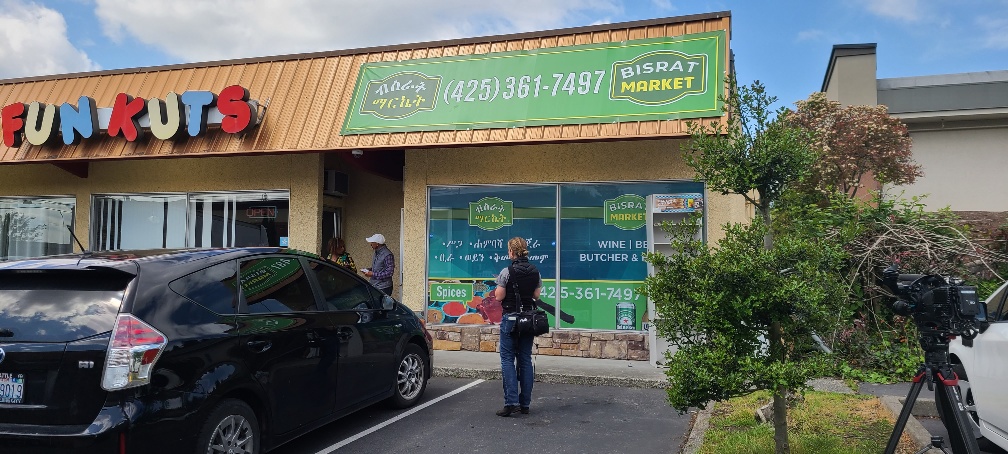 The Lynnwood PD confirmed with the Lynnwood Times that no one involved in the incident were Lynnwood residents. They added more information will be released publicly within the hour.
This is a developing story, please check back soon for updates.