Lynnwood Council approves new Human Resources Director
LYNNWOOD, Wash., May 23, 2023—Lynnwood City Council on Monday, May 22, confirmed Mayor Christine Frizzell's hiring of Annie Vandenkooy to serve as the City's next Human Resources Director.    
"Director Vandenkooy comes to the City of Lynnwood with extensive Human Resources experience and the strong leadership and technical skills needed to lead this vital department," said Mayor Frizzell. "Annie will be an excellent addition to our leadership team and will help our City continue recruiting top-level employees and improving our operational excellence."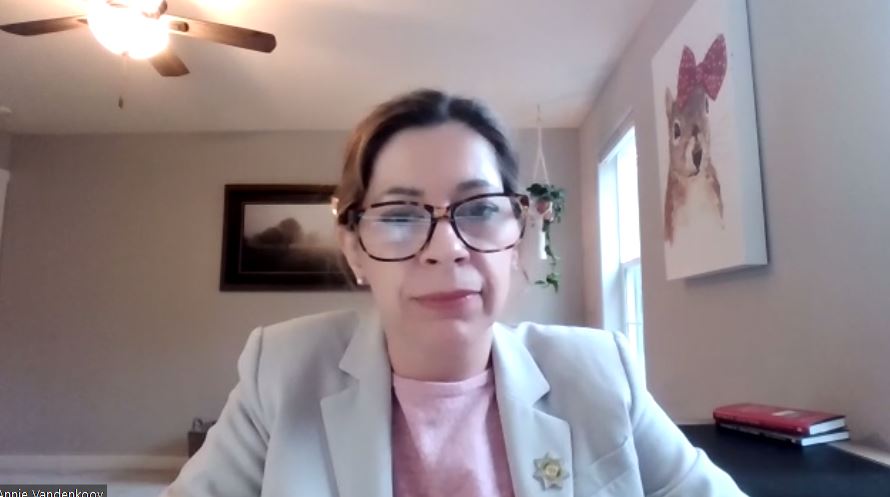 Director Vandenkooy comes to the City of Lynnwood from King County. She has 23 years of experience in human resources management, with several years in the public sector. Annie has a Business Management Human Resources degree from WGU, a master's degree in legal studies – Human Resources Management from Trinity Law School; holds certifications from the National Public Employer Labor Relations Association as a Certified Labor Relations Professional; a SHRM-CP from the Society of Human Resources Management and a PHR from the Human Resources Certification Institute.
Annie has actively participated in strategic objectives such as diversity, equity and inclusion, organizational excellence, and full-spectrum HR services, including labor relations, recruitment, risk management, workers' compensation, and benefit administration. Her broad experience includes managing human resources for state and county governments and special taxing districts ranging in size from 150 employees to 3,000 employees.
"I am deeply honored to join the City of Lynnwood and to carry out the City's strategic visions in a transparent, collaborative and accountable manner," said Vandenkooy. "I look forward to continuing succession channels for our workforce and showcasing the City of Lynnwood as the employer of choice. I know the challenges public employees face, and I look forward to building strong, supportive relationships with a human-centered approach to problem-solving. I look forward to being a part of Lynnwood's vibrant, growing community."  
Annie and her husband have two sons and one daughter. Her family loves the PNW outdoors and have dedicated themselves to public service. She will begin with the City on June 26.
---
SOURCE: Lynnwood City Government