Remembrance from a Korean War veteran for this Memorial Day
LYNNWOOD, Wash., May 25, 2019—In the early 1950s, an 18-year-old Eugene "Gene" Alfred Turner enlisted in the U.S. Marine Corps. Turner went on to complete an eight-week boot camp at Marine Corps Base Camp Pendleton in San Diego, which he described as "very disciplined" and where he "learned how to stand at attention." Ultimately, he served 18 months in the Korean War as a forward observer in the 1st Marine Division.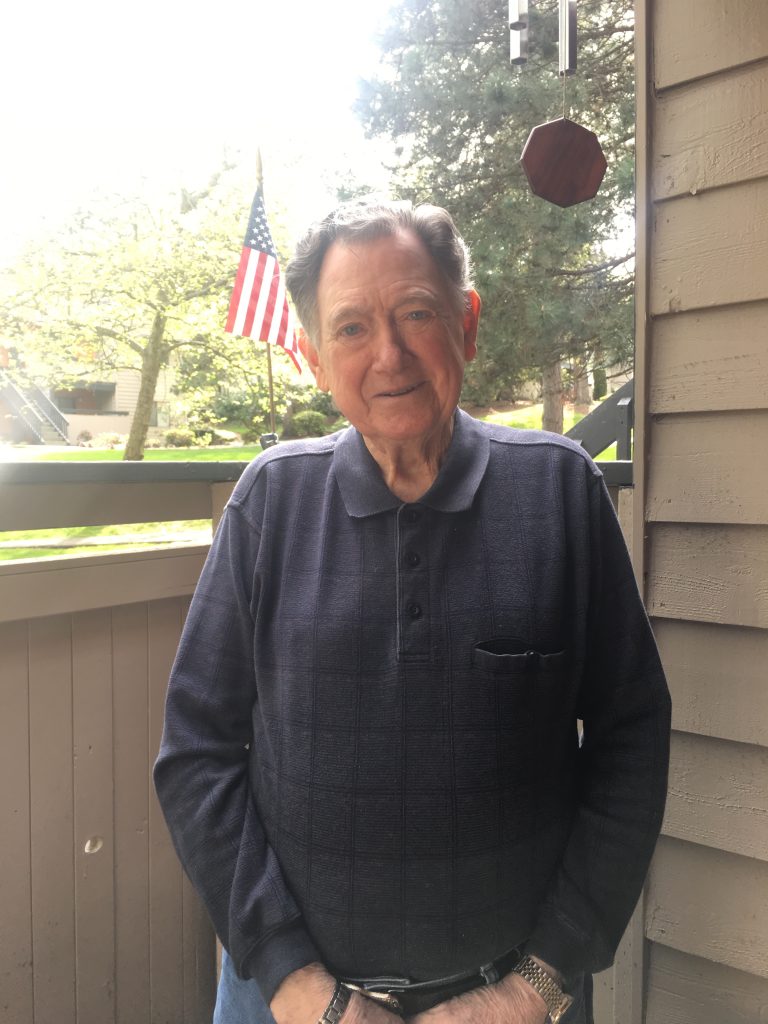 "I always wanted to be a Marine," the now 85-year-old Turner said during an interview at his Lynnwood home earlier this month. "So I graduated high school and I went down and registered with them."
Today, Turner remembers very well many of the experiences he had during his time at war — some good, others bad and others devastating — such as the experience of losing comrades. Turner served in the Marines from 1952-1955.
Memorial Day, Turner said, "Is an acknowledgement of the ones you left behind," Turner said. "I'm here representing 35 guys who never made it back."
Turner is one of more than 580,000 veterans who reside in Washington State, according to survey data from the U.S. Census Bureau. Fewer than 10 percent of those individuals are Korean War veterans. Nationally, there are just over 20 million veterans and about 1.5 million Korean War veterans.
Among Turner's many memories from war, he recalls how English troops would stop what they were doing each day in the late afternoon, like clockwork, for tea time.
He also recalls another instance waking up in an enemy camp with "four guns pointing at me." He'd been captured after being knocked unconscious by mortar fire. "It was terrifying," he said of the experience.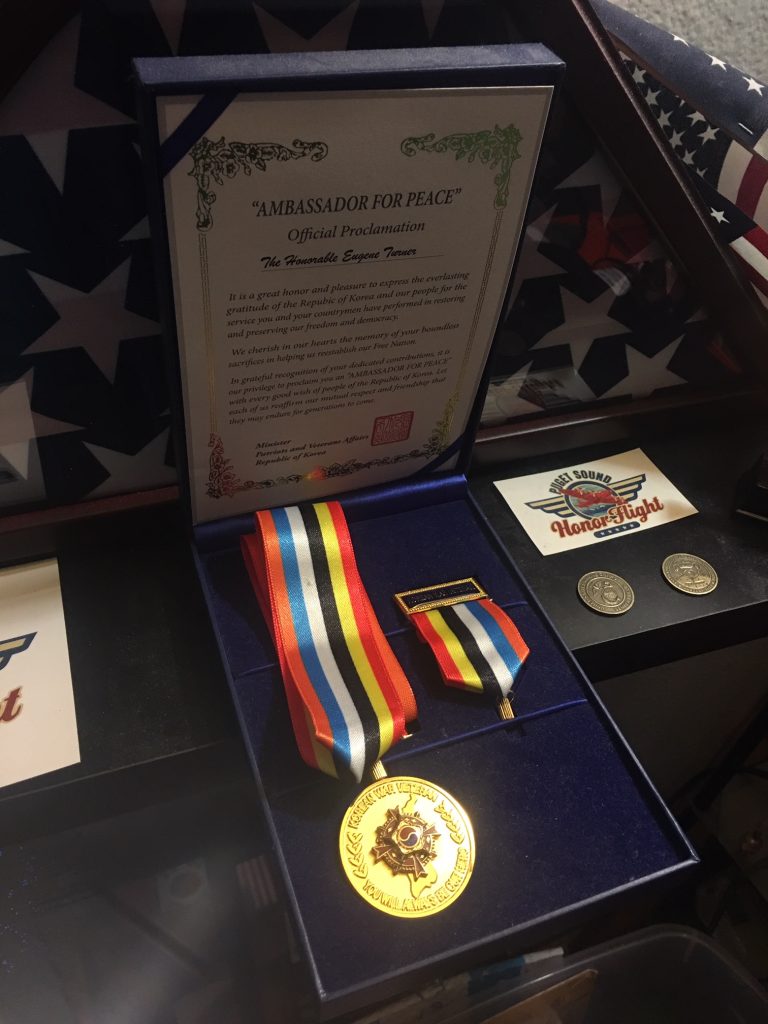 And Turner also remembers the devastation of losing his best friend, a fellow soldier who he remembers as his "radio man." They'd been stationed at a listening post and he remembers how they'd been waiting for the signal to advance when to fire. His friend stepped outside and was killed."He died in my arms," Turner said.
"Your first question is 'Why me?'" Turner continued. "Some of these battalions had 34 killed in one attack and you're right there with them."
Many of these experiences still sticks with the veteran today. Turner is active in a local PTSD group and he has many photos and memorabilia from his time in service featured in his Lynnwood home.
"I admire him so much," said Turner's wife, Emily Wickham. "For being able to get out of bed every day and what he went through."
A Memorial Day ceremony will be held 11 a.m. on Memorial Day at Lynnwood Veterans Park to honor those veterans who gave their life in service. Veterans Park is located at 194th Street Southwest and 44th Avenue West in Lynnwood.
---
SOURCE: KIRSTEN JOHNSON, a Lynnwood Times Contributor.