Mukilteo firefighters respond to RV fire near Speedway
LYNNWOOD, Wash., May 30, 2023—Mukilteo Firefighters responded to a fire just south of 133 Street SW and Lake Road which is just west of Mukilteo Speedway, at 10:45 a.m., Tuesday morning.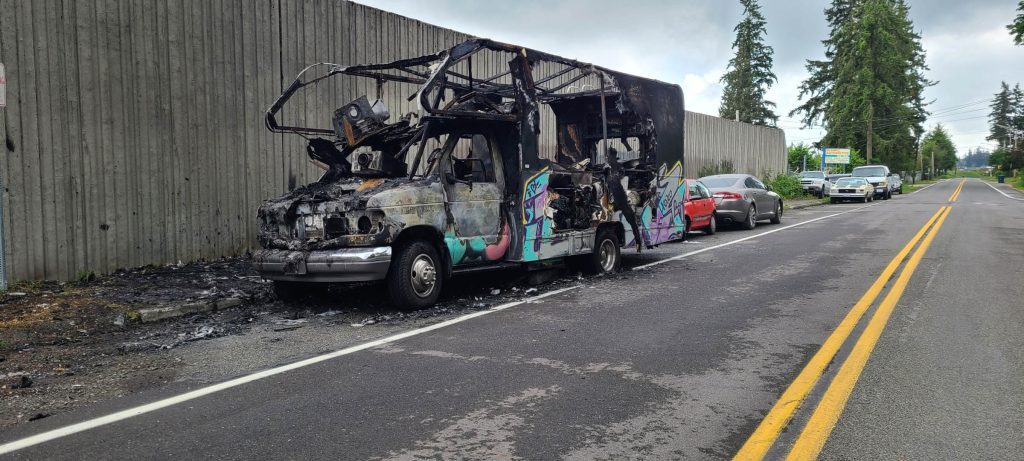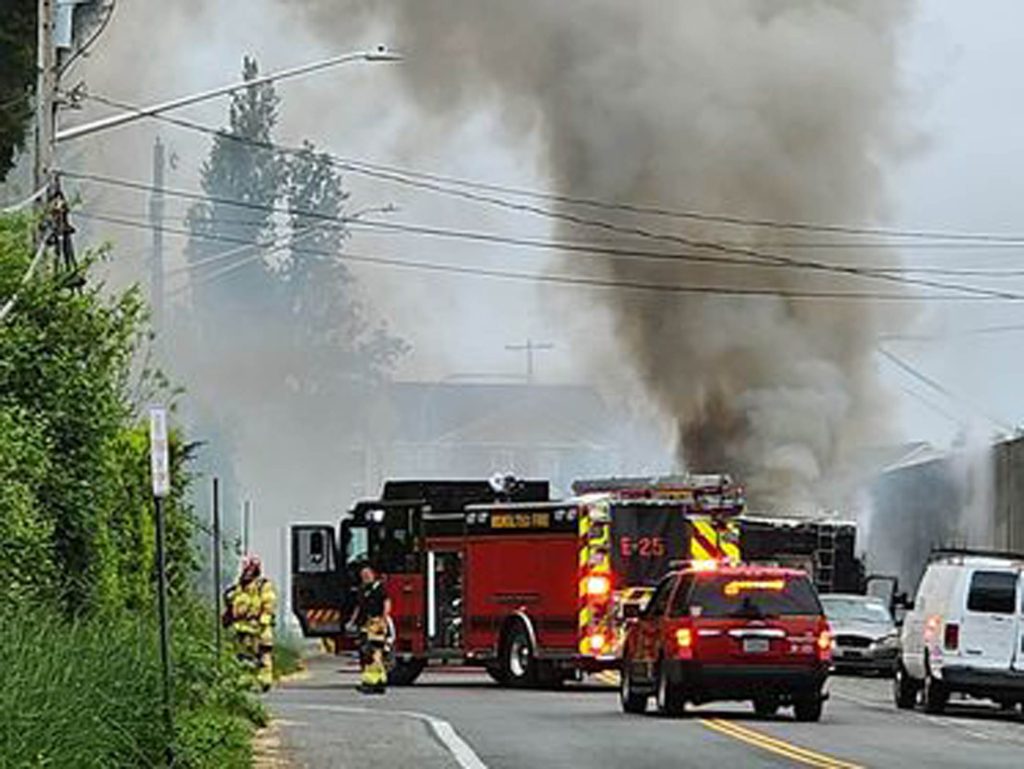 When firefighters arrived, an RV was fully engulfed in flames and Lake Road was closed for about an hour. At this time no injuries have been reported, Leslie Hayes, Communications Director for South County Fire confirmed with the Lynnwood Times.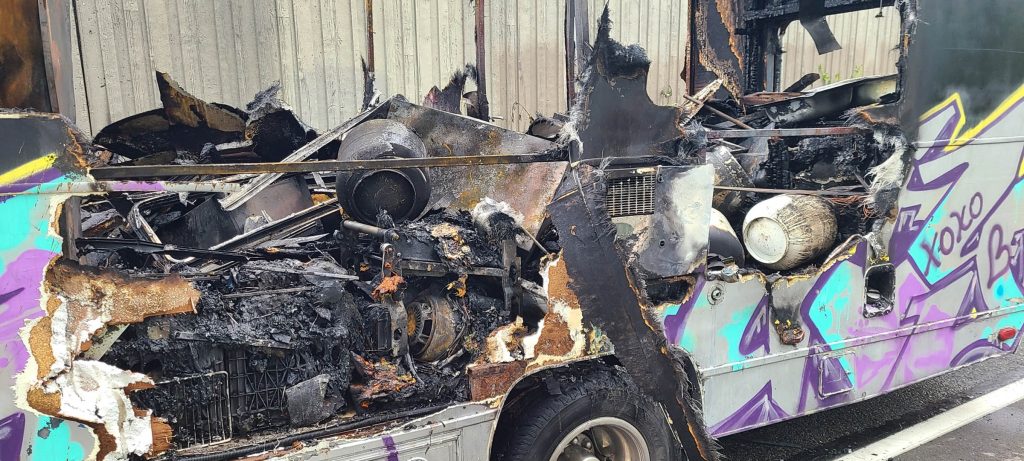 A witness informed the Lynnwood Times he believes the RV belonged to a homeless individual who had been living behind the wall near the auto repair store. Lynnwood Times Reporters noticed several propane tanks in the RV when they arrived on scene. Leslie Hayes was unable to confirm, nor deny, if the propane tanks caused the RV to engulf or whether it was suspected the RV unit was being used to manufacture methamphetamine.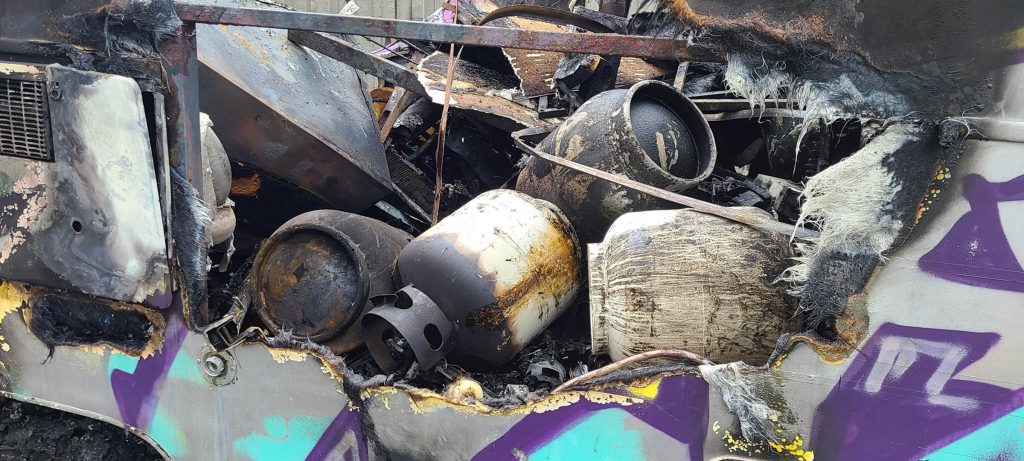 A tow truck has since been called to remove the remnants of the vehicle.
Hayes added that more information will become available soon. Until then, this is a developing story, please check back soon for updates.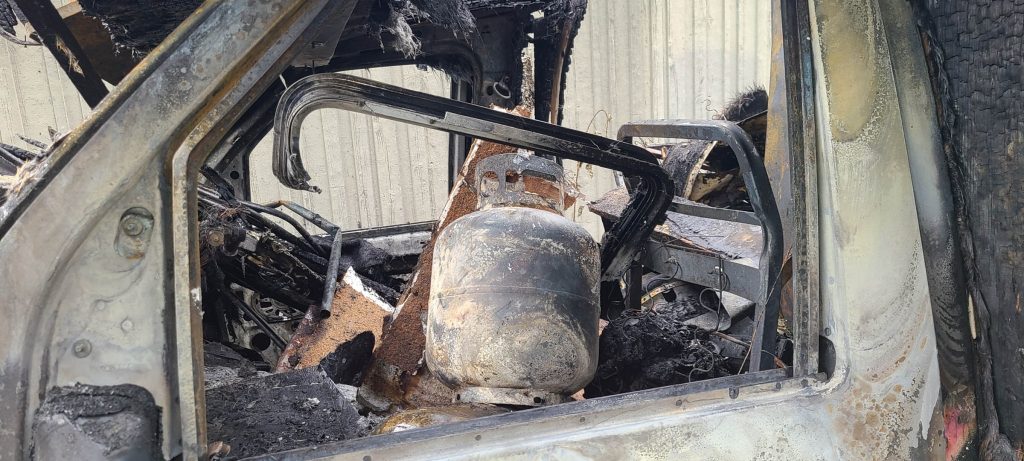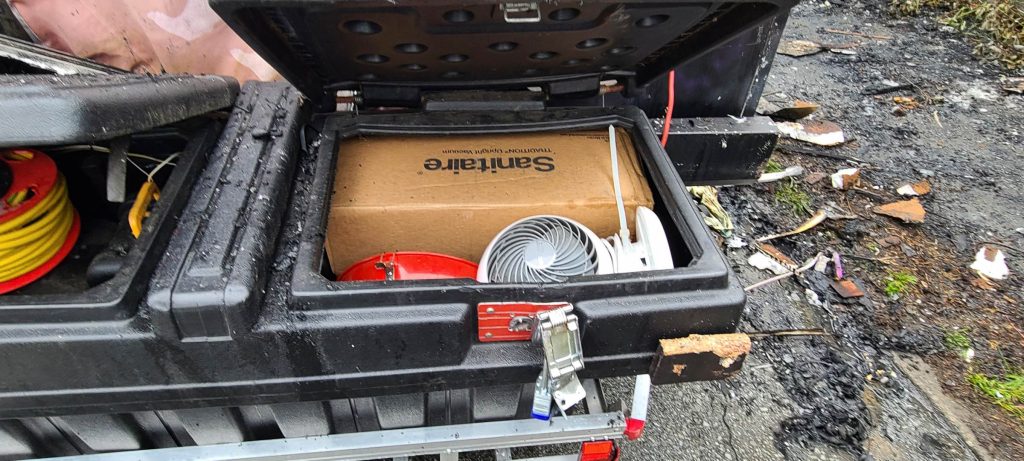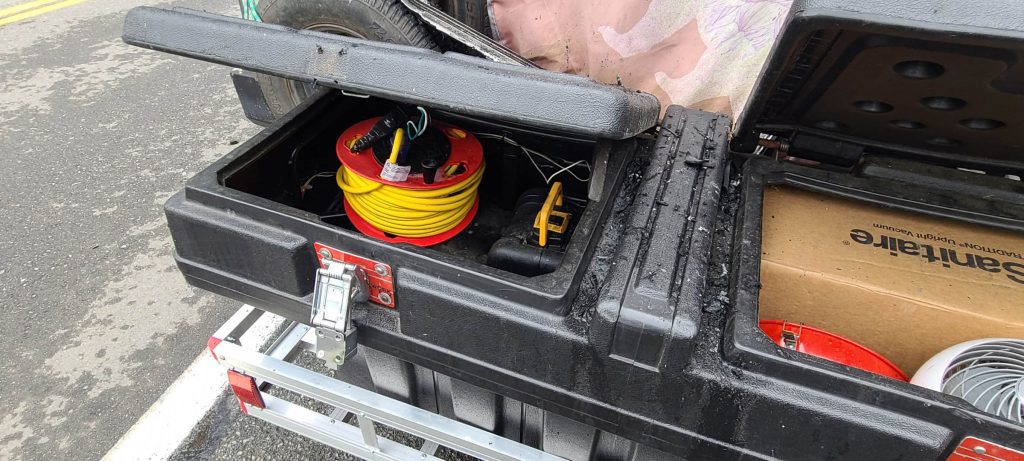 ---
Editor's Note: Featured images of fire courtesy of Scott Cronk.