Meadowdale revs up for its first Community Car Show and Spring Market
LYNNWOOD, Wash., Jun 4, 2023—Meadowdale High School's first ever annual community car show and spring vendor market shifted into gear on Saturday, June 3, with live music, food trucks, vendors, and a multitude of jaw-dropping cars showcased throughout the campus parking lot.
What began as a student-led idea for a "small" car show accelerated into a massive event of approximately 1,200 attendees, spanning from 11 a.m. until 3 p.m., on a gorgeous sunny day.
"The turnout was amazing, it exceeded our expectations," Chantel Sukraw, Food Science Teacher at Meadowdale and advisor for the Family, Career, and Community Leaders of America (FCCLA) Club, told the Lynnwood Times.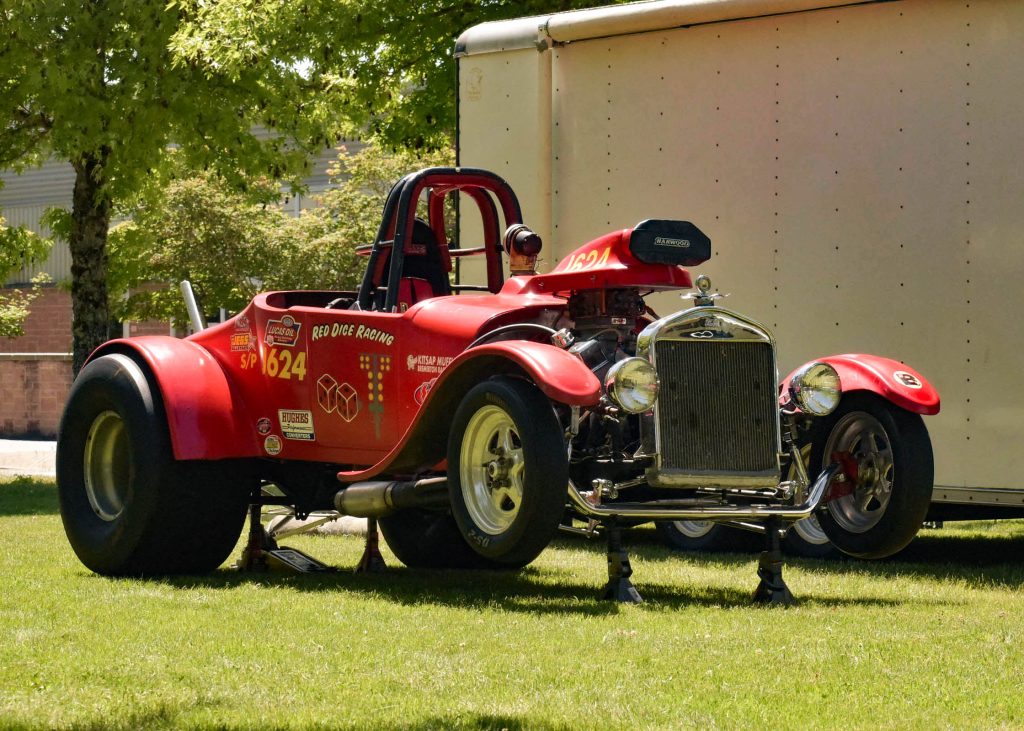 While many of the school's clubs represented themselves, one way or another, at Saturday's event, the FCCLA and the Automotive Program did all the heavy lifting in getting things rolling. Sukraw gave a shout out to Kevin Schafer who helped with community engagement and outreach. Emie Shephard with FCCLA was the brainchild of having a vendor market but that idea took off to become one of the biggest events of the school year.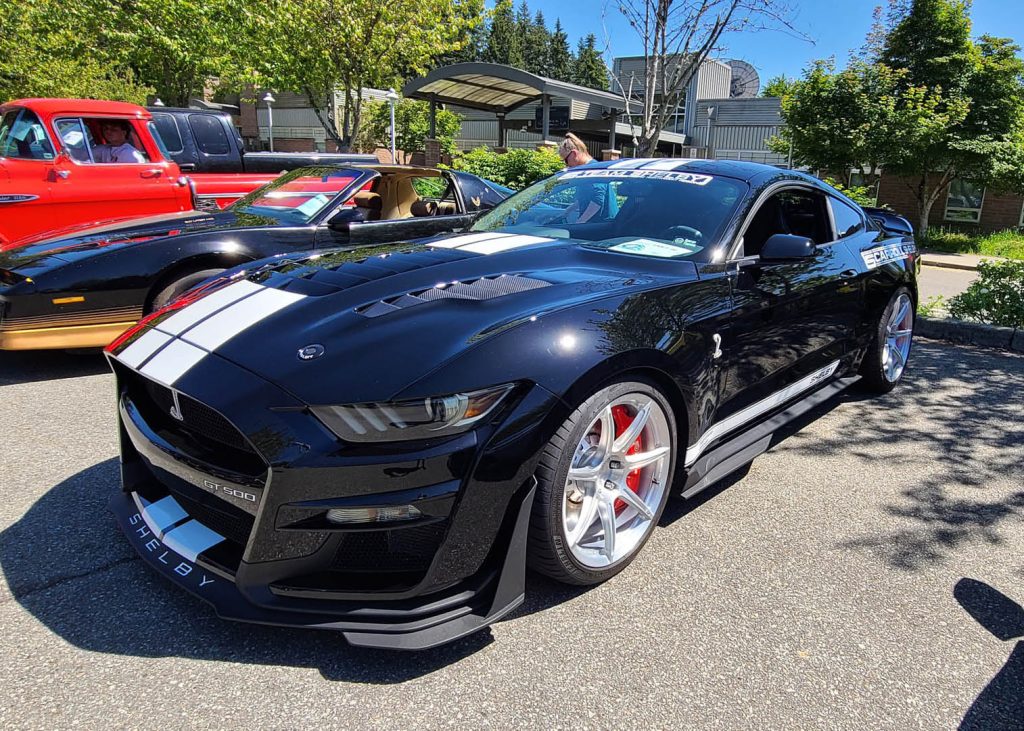 At $15 for vehicle registration, the event also acted as a fundraiser for both the FCCLA and the school's Skills USA Automotive Program – the only program of its kind in the Edmonds School District. The events sponsors – Smart Service, DCG, Lee Johnson, and Les Schwab – also donated to the cause, as did its vendors from a percentage of their earnings. The funds will help expand the automotive program and support the FCCLA's upcoming National Competition expenses.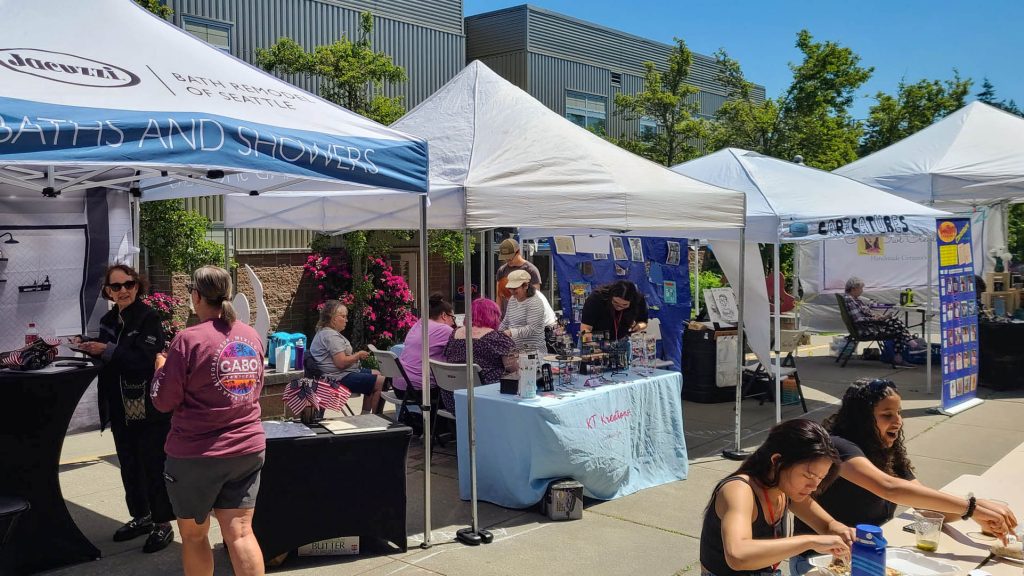 MHS Junior and automotive enthusiast, Aiden, got the idea for the auto show last winter as a fun way to raise money for the Automotive Program. He pitched the idea to his instructor, Bryan Robbins, who reached out to the FCCLA Club to make it happen. Five months of planning later that "small" car show, of about 30 cars, doubled to 60 cars last week, and last-minute entries capped the exhibit off at more than 80 vehicles ranging from classics, sports cars, imports, and old war relics.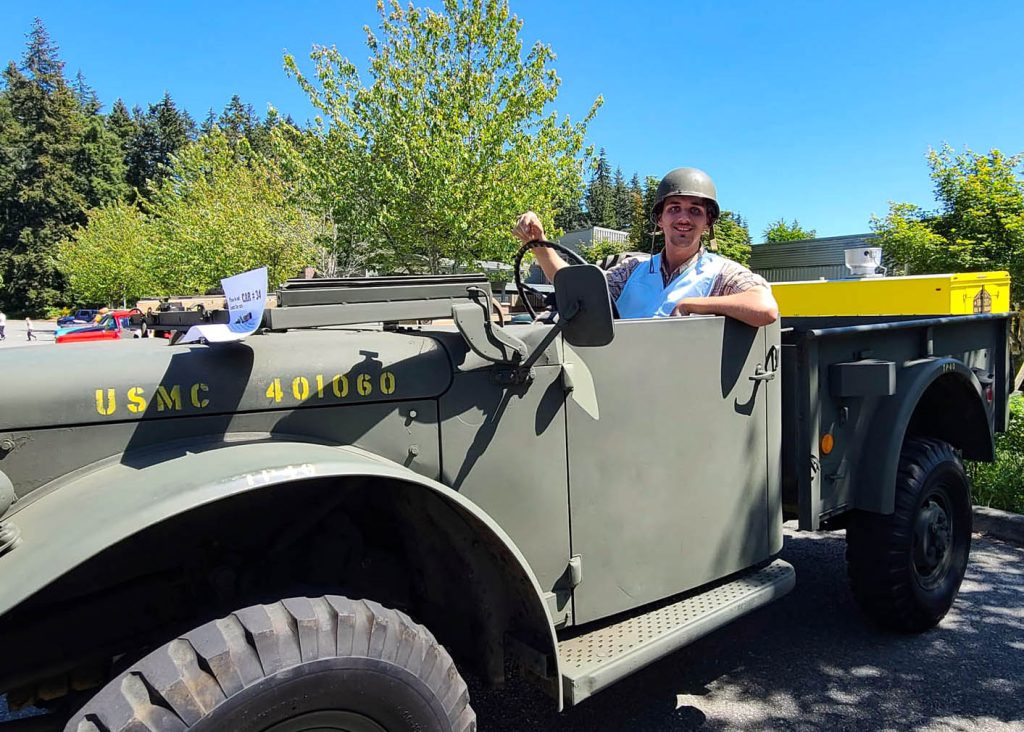 "This was so much beyond anything we expected at all," Bryan Robbins, Automotive teacher at Meadowdale said. "It was supposed to be just a little car show and over 100 cars showed up. It's been just a resounding success in every way."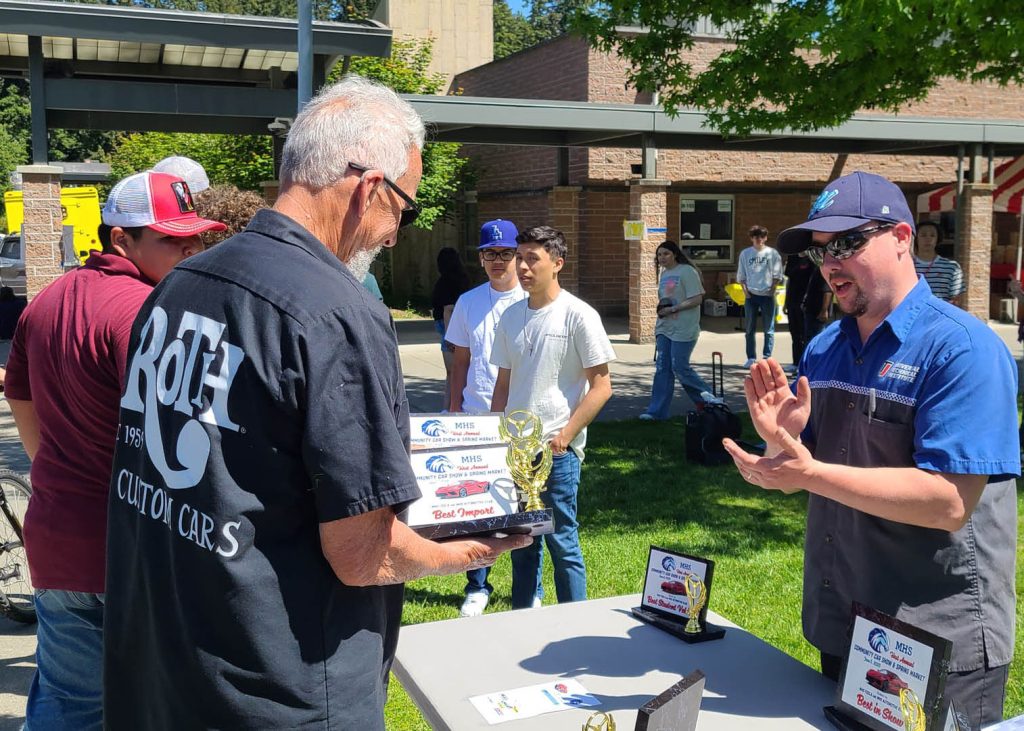 Aiden's love for cars blossomed while attending Robbins' class, which teaches students how to do everything from basic oil changes; to working on real customer's cars; to building full on 1923 Model T Fords from the ground up. By the end of the course, students walk away with Automotive Service Excellence (ASE) certifications. Of the roughly 50 current students in the program, ushered in from across the school district, 30 have already been ASE certified, according to Robbins.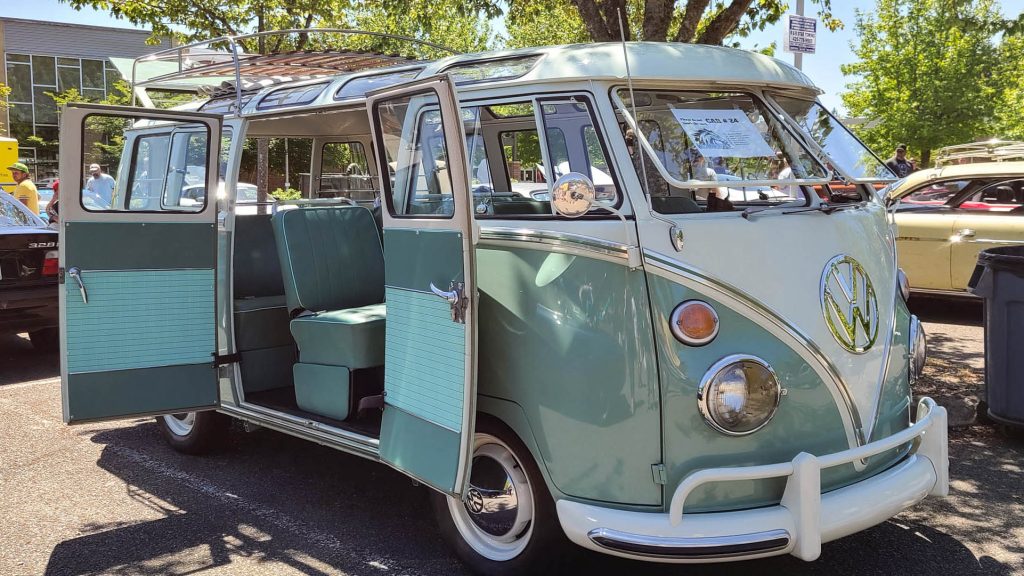 "It's a great way to learn trades and get into the automotive field if you're at all interested," Aiden told the Lynnwood Times. "You just grow to love it, the people in the program become like family because you see them every day for two hours working on hard stuff you've never touched before, and you build a really strong connection working on vehicles and you just find a fascination with it."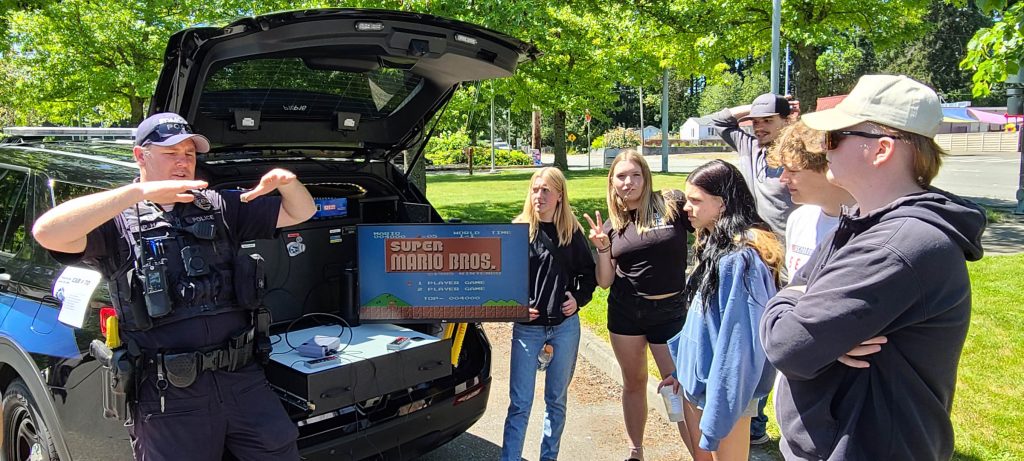 Prizes were awarded for Best in Show, Best Sound System, Loudest Exhaust, Best Classic, Best Import, and Best Student Car.
The Batmobile from Tim Burton's Batman movie and the Dodge Challenger from the Fast and the Furious 8 were expected to make an appearance but unfortunately couldn't make it due to a family emergency.
But cars weren't the only spectacle of the day. Student garage band, Blue Rain, took the stage to bless the crowd with their alternative rock music, the school's Key Club sold lemonade in the vendor village, the Child Development class offered face painting, and performances by the Meadowdale High School dance team entertained guests.
Saturday's community car show and spring market was the fifth community event school's FCCLA Club has hosted this year and its biggest.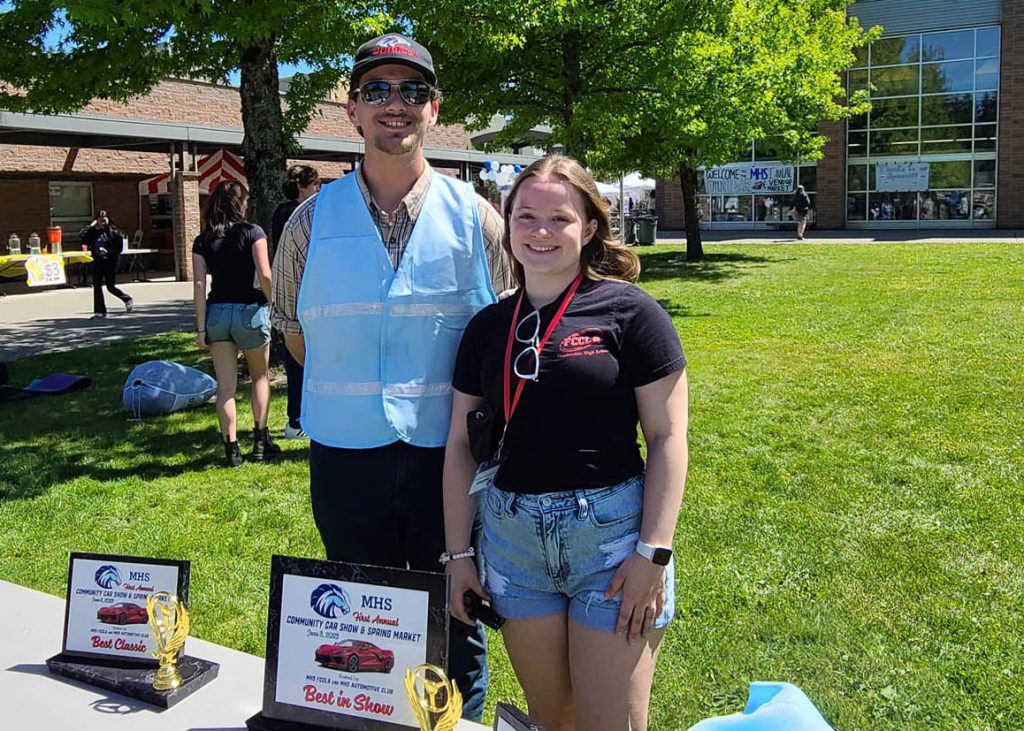 "I love being a part of a club that does a lot of community events," Kaitlyn, MHS Senior and FCCLA Club member told the Lynnwood Times. "This has been really wonderful. We're trying to make this an annual thing."
When the car show returns next year Kaitlyn will have to leave the planning to her fellow club members, however. She heads off to Regis University, in Denver, to study nursing this fall.
Pictures from the Meadowdale Car Show