Monroe's Reptile Zoo, a unique and educational pitstop from mountain activities
MONROE, Wash., June 5, 2023—Monroe's Reptile Zoo is located right off Highway 2, along the way to many popular hiking and camping destinations, which makes it a convenient, unique, and educational pit stop from summer outdoor activities in the mountains. 
With approximately 100 different animals throughout the enclosed 7,000 square-foot space, the Reptile Zoo allows guests to get up close and personal with exotic animals from all over the world including alligators, lizards, many different types of snakes, and Aldabra giant tortoises. Some of the zoo's most popular attractions include an albino alligator and a two-headed turtle.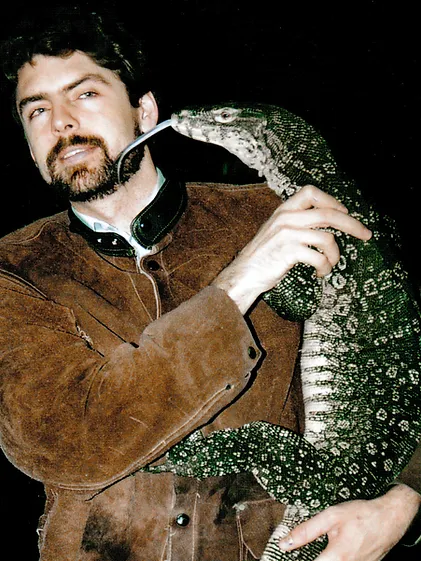 But the experience doesn't end behind the glass. Each Thursday, Friday, and Saturday, visitors have the option of purchasing a "close encounter" experience where they can touch animals such as the Burmese python.
Friday feeding events also occur weekly as does daily turtle petting.
The Reptile Zoo was founded in 1996 by Scott "The Reptile Man" Peterson, a certified zookeeper and former high school biology teacher. Peterson's love for reptiles, and animals in general, stemmed from having an active, outdoor, life growing up in Utah where he enjoyed observing and capturing wild reptiles.
The Reptile Man's mission, when opening the zoo, was to "inspire a reconnection to the natural world," by promoting conservation and sustainability.
"Our hope is that the following generations will be able to enjoy nature as we have been able to do so. In addition to engaging individuals with animals on a more personal level, we are also working very hard to provide the best care possible for our animals with the limited resources that are at our disposal," said Peterson.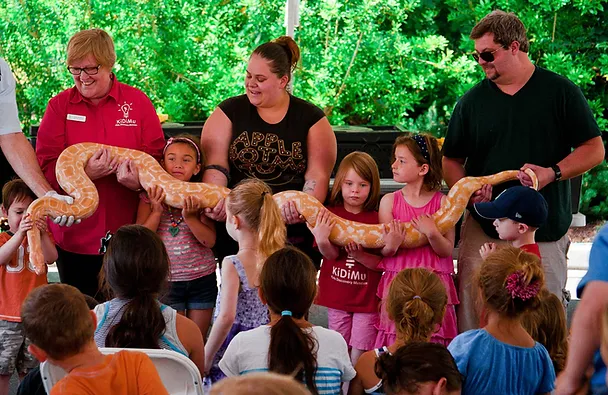 For the last 35 years Peterson has made a living touring schools across the state presenting reptile shows for children and adults alike. He has performed for over 800 schools, festivals, corporate parties and other events and was even featured on Disney's Bill Nye The Science Guy and PBS's Biz Kids.
Peterson's daughter, April Jackson, has also started performing reptile shows.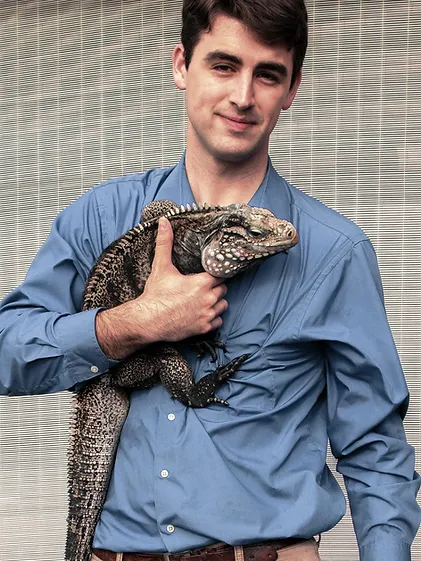 "The desire, I think, of anyone who has animals is just to build up their collection and share their passion with other people," Peterson's son, Isaac, told the Lynnwood Times.
Isaac took over the zoo around 11 years ago to allow his father to focus more on his performance business. He now runs the zoo, with his wife and one other zookeeper who is trained and certified to care for their animals in the way they deserve to be treated.
Most of the Zoo's species are purchased by breeders although a few are imported from their native countries, Isaac explained. When asked how the zoo gets around the state's statutes, restricting the possession of animals such as cobras and alligators under Title 16, Chapter 16.30, he replied "we've just been around for so long that they keep letting us do what we do."
Each zookeeper on staff is required to undergo a six-to-12-month training program on handling, sanitation, and specific diseases often found in the species the zoo houses.
As an example of the love and care they provide their animals, staff tries to bring their turtles outside to an enclosed "turtle park" behind the building so that they can get their exercise and natural sunlight whenever weather permits.
"You can supplement if you really want to but nothing is better than natural sunlight," said Isaac.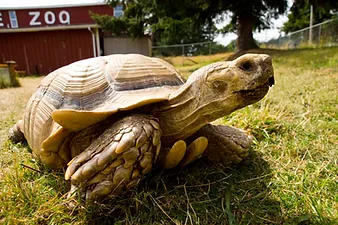 Prior to taking over the Reptile Zoo, Isaac grew up closely with reptiles through his father's interest. At the age of 16, he was following in the Reptile Man's footsteps, putting on reptile shows across the state and using the money he made to put back into the zoo for new enclosures and resources.
Isaac has remained committed to keeping admittance costs low for customers since taking over, holding the price steady at just $10 for years despite inflation, to maintain accessibility for guests. He understands many of his customers drive to the zoo to visit and "gas prices are expensive."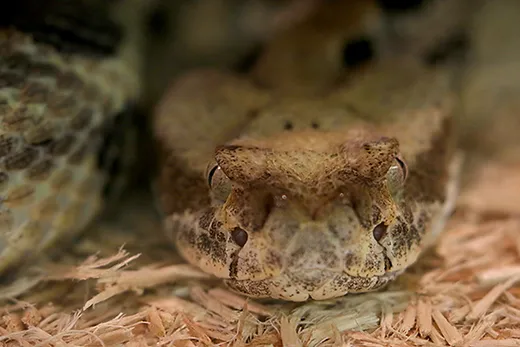 The current price of admittance is $9.95 for adults and $7.95 for children (infants are free) with an additional $1.75 fee for a "close encounter" experience. Friday evening feeding events are $12.
The zoo, located at 22715 US 2, is open every day except Wednesdays (for cleaning) and Sundays (when Isaac attends church with his family). The hours of operation are 10 a.m. until 5 p.m. with Friday feeding events until 8 p.m.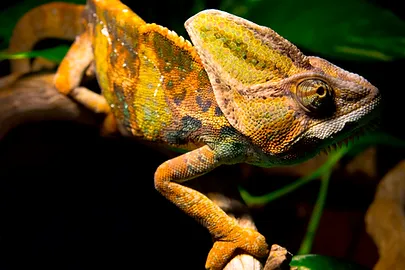 The zoo also rents its space for parties for only $35 for 90 minutes and recently started an adoption program. There is no adoption fee to adopt but the zoo does require interested parties to purchase a book relating to the care of the species they want to adopt, an enclosure already set up, and a container for transporting the new addition to their new home.
To book The Reptile Man for a reptile show call 425-750-6660 or to book reptile shows hosted by his daughter, April, call 425-263-2368.