'We did it!' Lake Stevens opens new community food bank
LAKE STEVENS, Wash., June 15, 2023—After 45 years operating in the 900 square foot basement of the Ebenezer Lutheran Church, Sophina Nunez, Board President of the Lake Stevens Community Food Bank, cut the ribbon on Wednesday, June 14, to its newly built 10,000 square foot base of operation.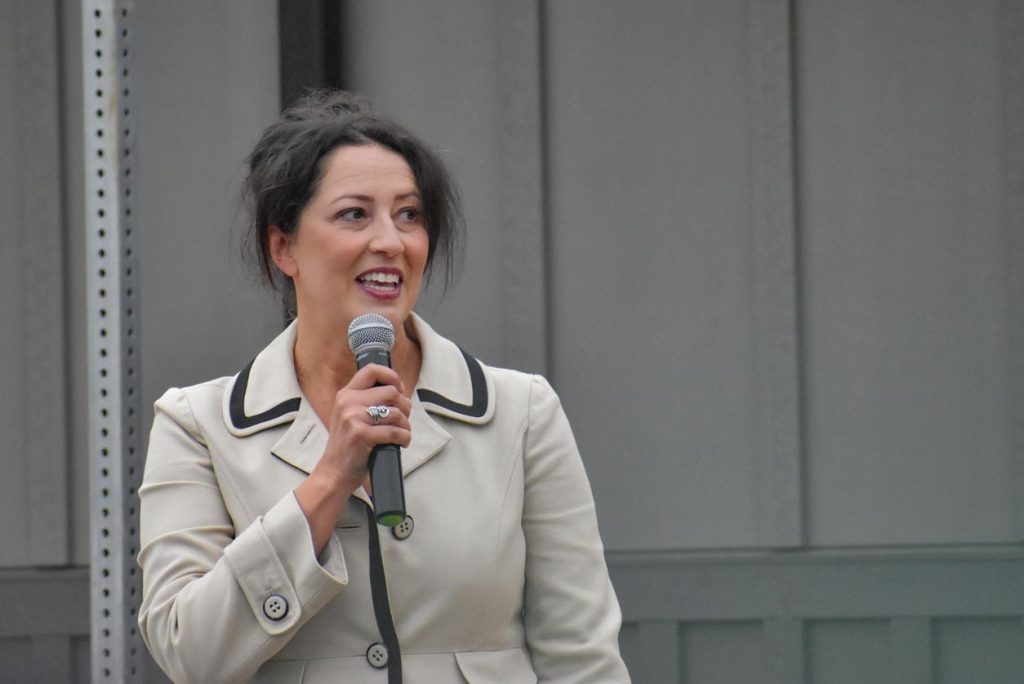 "So, here we are cutting the ribbon and looking forward to serving our community in new ways because of all of your help," Nunez told attendees. "The journey has been long and the feeling today is surreal. I hope the community is proud of this achievement. We all come together within the walls of this building we are committed to providing dignity, support, love, and inspiration that will help the rest of our community and hopefully the world!"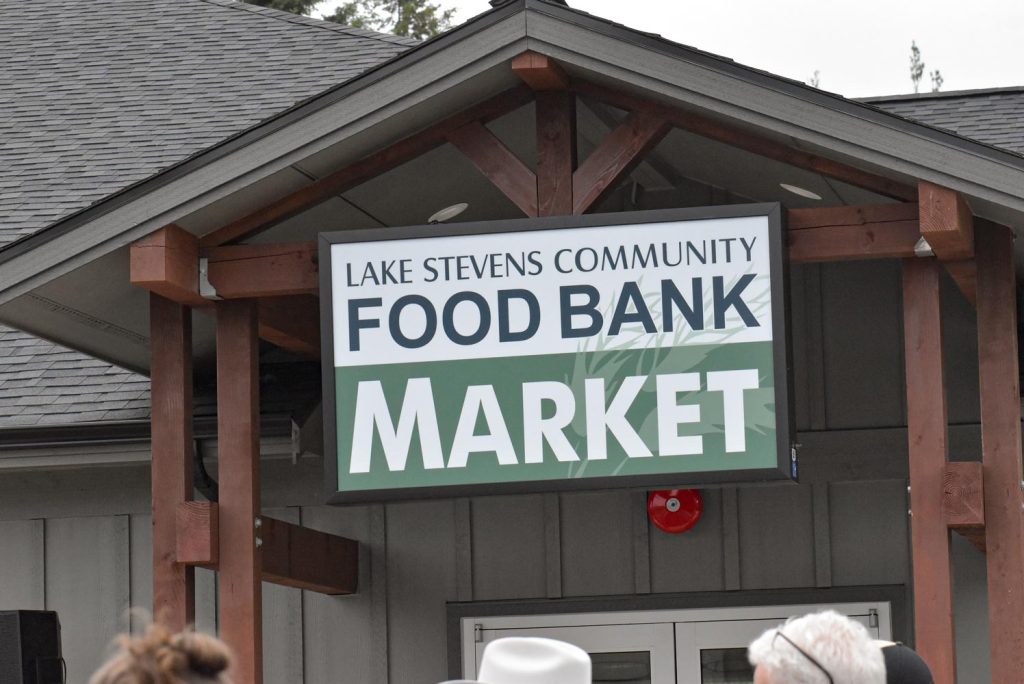 The Lake Stevens Community Food Bank is a zero-barrier food bank, meaning one doesn't have to prove anything to use its services. In addition to providing food, there will be a teaching kitchen courtesy of the Lake Steven's Rotary Club that will be used to teach residents how to cook nutritious meals.
The dedicated building will also offer FEMA emergency shelters for community members complete with showers, offering other services such as connecting people with housing and behavioral services to partners like Volunteers of America located at the site's new Community Resource Center. The location will also offer basic household cleaning supplies and hygiene essentials.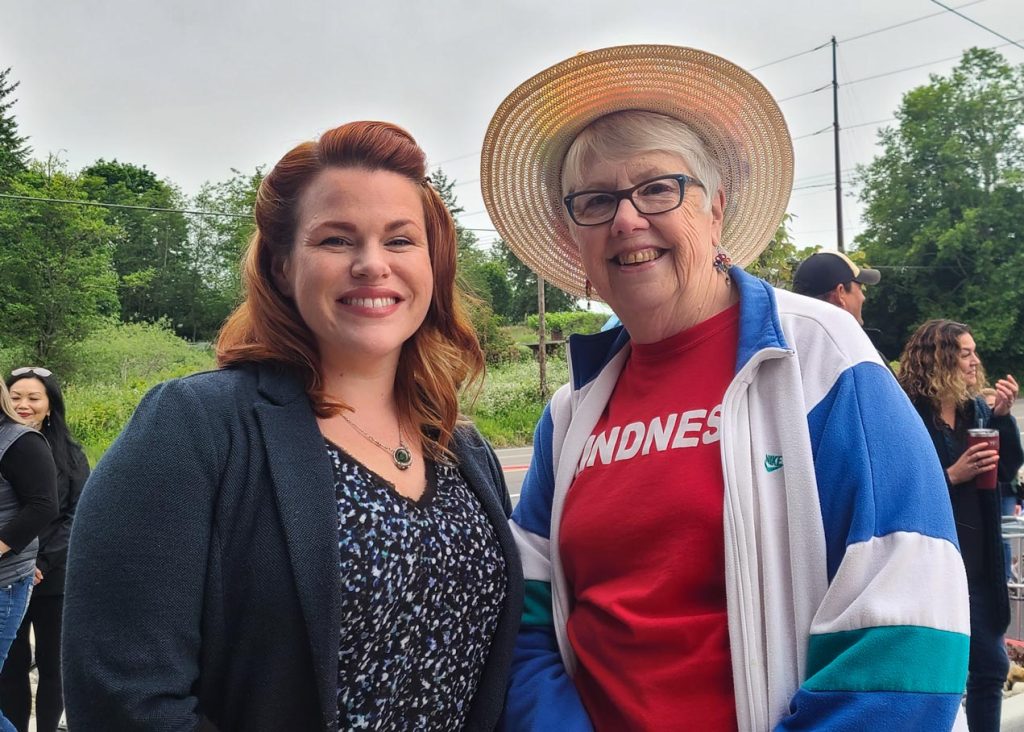 "I love that you get to go in and do your own shopping," Community food bank volunteer and Lake Stevens Councilwoman Mary Dickinson told the Lynnwood Times. "With Volunteers of America upstairs, this is a beautiful combination."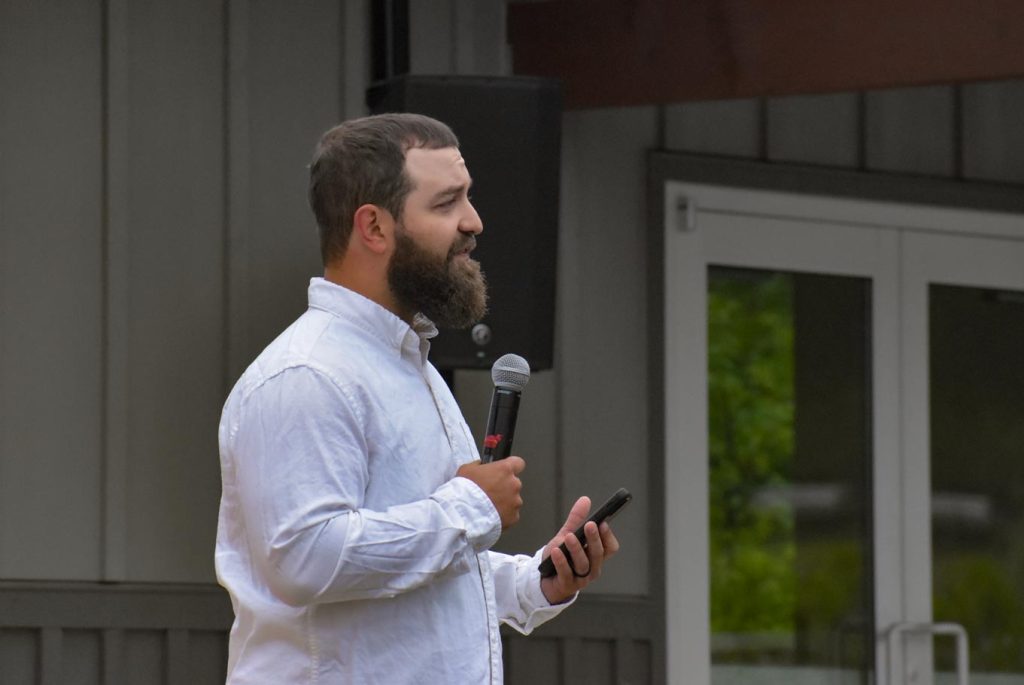 The new dedicated space will offer a full shopping model experience — gone is the long wait in a single file line in a car. The new user experience will be like that of a grocery store.
"This new expanded space will provide dignity to those in need when they come to shop for those in our marketspace," said Anthony Hawley, Executive Director of the Lake Stevens Community Food Bank.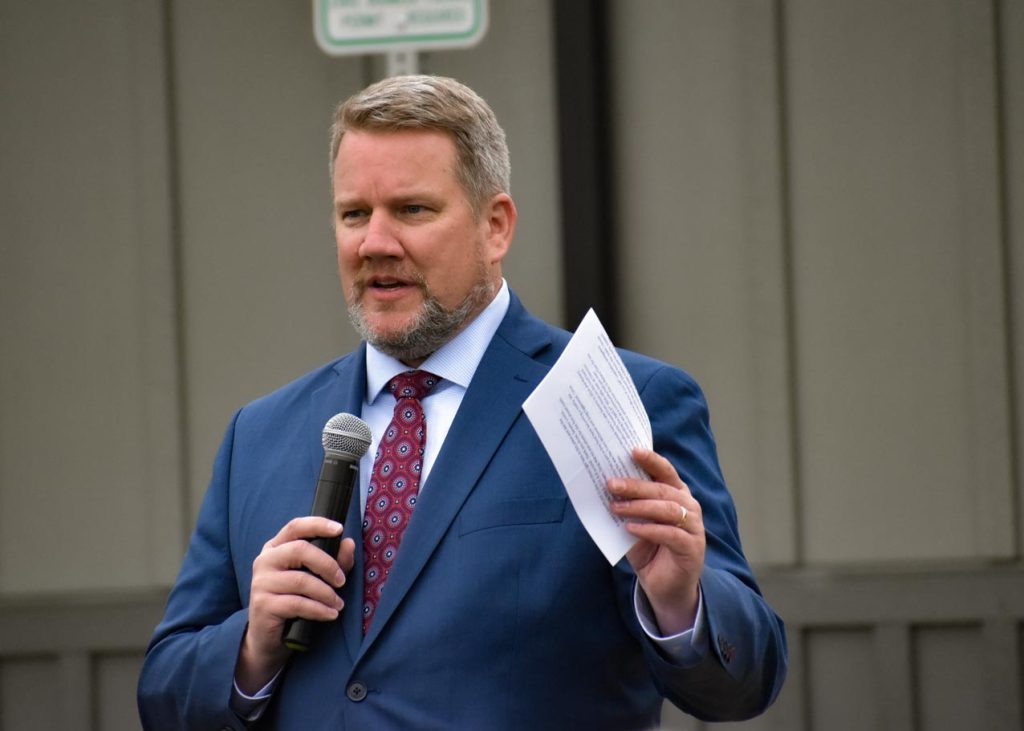 "This is huge win for Lake Stevens and a dream come true," Snohomish County Councilman Low told the Lynnwood Times. "I am proud of the work that each member of the community played."
Low continued. "The reality is that there is a need. The reality is that our community came together, saw the need, they sacrificed, and made this happen."
During his speech, Low also honored two major advocates and contributors to the food bank who passed away, Frank McDaniel and Greg Egelstad.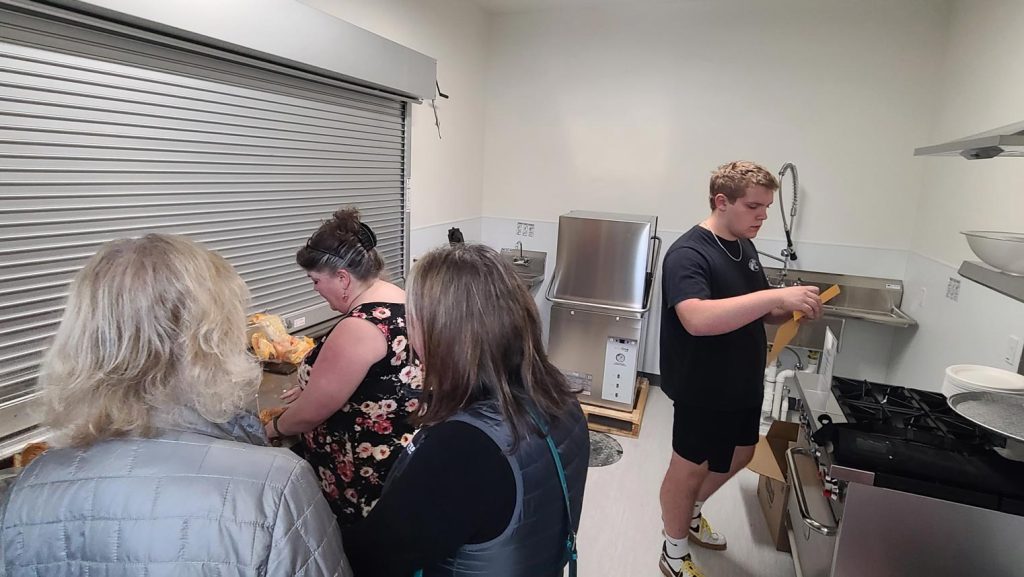 Phase I consisted of mostly site prep, leveling the ground, and prepping the site which was completed by Redtail Construction. Snohomish-based Corstone Contractors carried out the work of Phase II, better known as the "vertical Build."
Former Lake Stevens Community Food Bank Board member and now Mayor, Brett Gailey, shared that he and council continued with the vision to get the "facility done."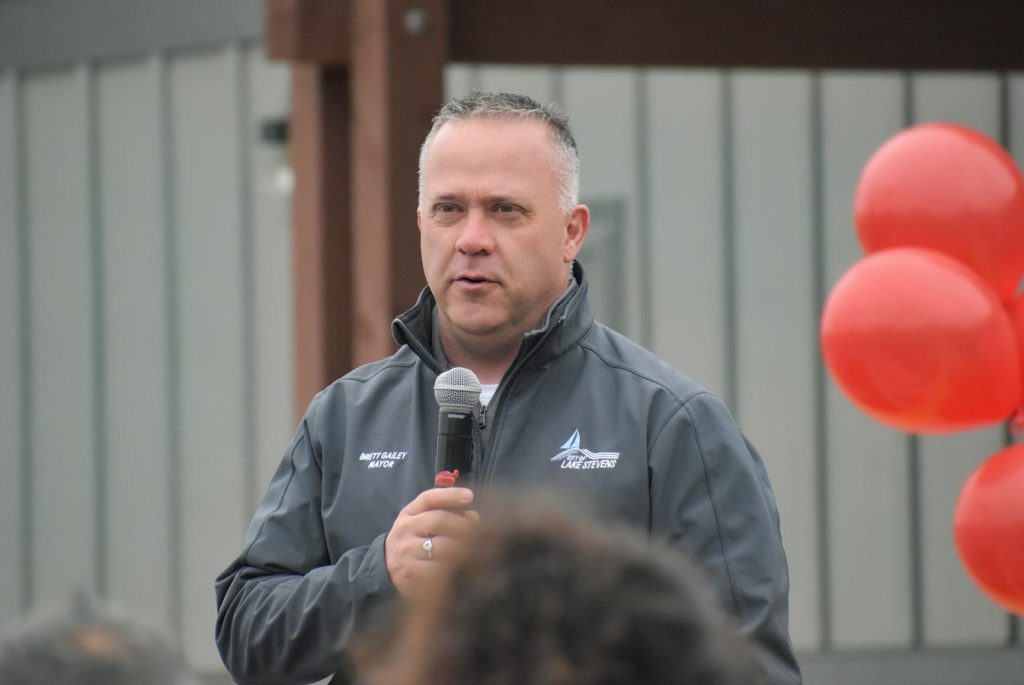 "One of the big things that made it happen was that ARPA money," Mayor Gailey said. "We have a lot of great projects on the checklist, and this is a great one to check off."
Mayor Gaily told the Lynnwood Times he is looking forward to moving ahead with a museum for the city and Sno-Isle will be revealing their plans later this month for a much-anticipated library.
"I would love to see a new senior center in the city," said Gailey.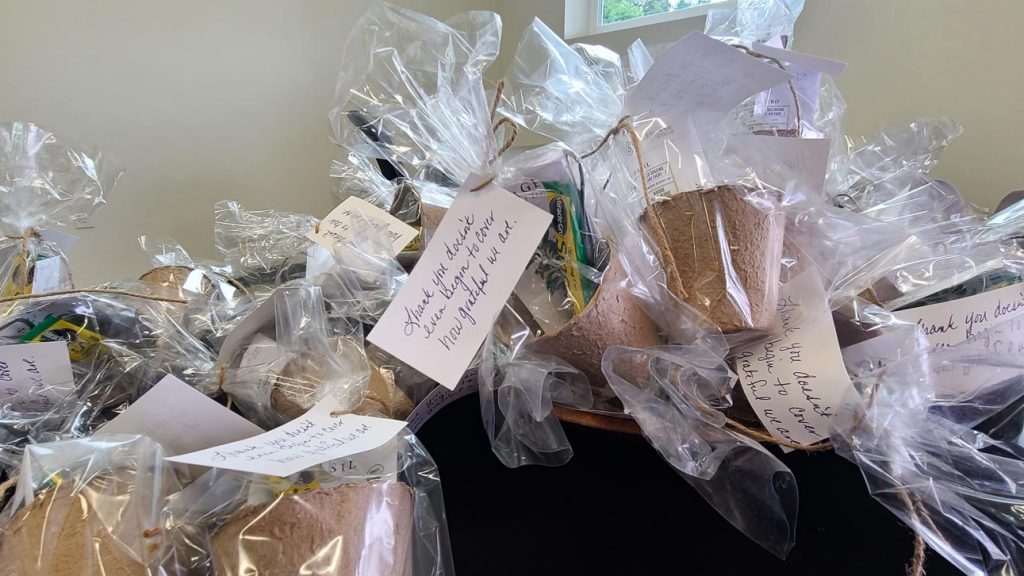 Elected officials whose efforts contributed greatly to securing state, county, and city funds for the construction of the new community facility were Secretary of State Steve Hobbs (D-Lake Stevens) and Senator John Lovick (D-Mill Creek) — $500,000; Senators Mark Mullet (D-Issaquah) and Keith Wagoner (R-Sedro Woolley), and Representatives Sam Low (R-Lake Stevens), April Berg (D-Mill Creek), Julio Cortes (D-Everett), Brandy Donaghy (D-Snohomish), Mary Fosse (D-Everett), and Carolyn Eslick (R-Sultan) — $675,000; County Councilman Sam Low and the Snohomish County Council — $850,000; and Mayor Brett Gaily and the Lake Stevens City Council —$900,000.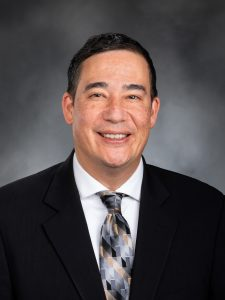 "I am proud to see the new building for Lake Stevens Community Food Bank open its doors to serve our neighbors and families in need," Secretary Hobbs wrote in a statement to the Lynnwood Times. "In the state Senate and as Secretary of State, I have advocated to support the Food Bank's mission, which has provided vital assistance for more than 40 years and taught generations the value of hometown volunteerism. The opening of this new dedicated facility is a proud moment for Lake Stevens and all of Washington."
The new dedicated building for the Lake Stevens Community Food Bank would not have been a reality without the additional generous contributions of Tim Kaintz in honor of Frank McDaniel, Patrick and Stephanie McCourt, Mark and Stephanie Tapert, The Albertsons Foundation, Greg and Christine Egelstad of Ace Hardware, Jan and Lorrie Larsen of Larsen Financial Services, Haggen Foundation, Norcliffe Foundation, Cronin Family Foundation, Lake Stevens Rotary, Don Floyd and Sophina Nunez of Lake Stevens Ankle and Foot Clinic, Kevin and Suzanne Quigley, R&R Geller Foundation, Brawford Foundation, Alexander Reed, LLC – Jeanne and Gary Petershagen, LDS Charities, and the scores who donated up to $1,000 over the years.
The new community building will serve over 4,000 residents each month. For the 2022 fiscal year (July 2021 to June 2022), 254 volunteers of the Lake Stevens Community Food Bank helped distribute 605,795 pounds of food to 42,036 individuals. Volunteers sort both perishable and non-perishable incoming food, pick up food from the local grocery stores, pack boxes for distribution, and deliver food into the hands of those who need it.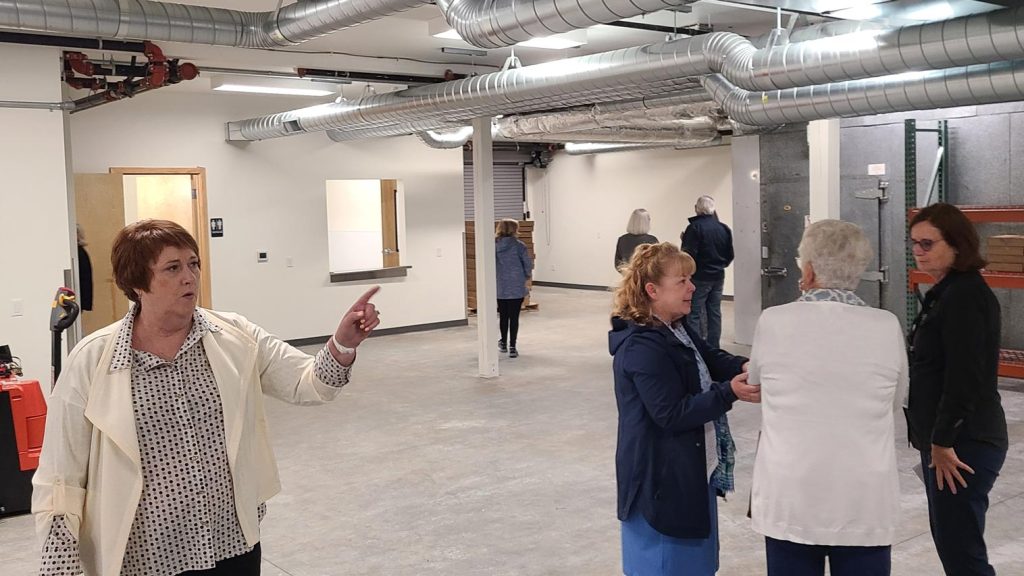 During a 2020 interview with People Magazine to bring awareness of food insecurity during the pandemic, Lake Stevens native and actor Chris Pratt shared that his family relied on food banks to eat while he was growing up.
"I'm not ashamed to say that there were moments when my family would need to eat from a food bank," Pratt said. "There's no shame in it… There is help out there, and you can find that help and get that help, and there's nothing wrong with needing that help."
The new Lake Stevens Community Food Bank facility is located at 8021 20th Street Southeast. To learn how the community food bank can help you or to volunteer, visit https://www.lakestevensfoodbank.org/.