$20 million Kayak Point Regional Park improvement project kicks off
STANWOOD, Wash., July 8, 2023—Improvements to the Kayak Point Regional Park began on July 7, that will provide additional recreation space, move parking away from the shoreline, improve the boat launch, replace failing water lines and buckling asphalt, and incorporate habitat enhancements.
"This project will provide better recreational access, environmental improvements, and replace aging infrastructure," said Sharon Swan, Director of the Snohomish County Parks & Recreation Division. "The park will continue to be a favorite location to enjoy this beautiful place that we live while being easier to maintain and updated to be an asset for generations to come."
During the renovation period, the entire day-use area of Kayak Point Regional Park will be closed to the public through at least the end of 2023.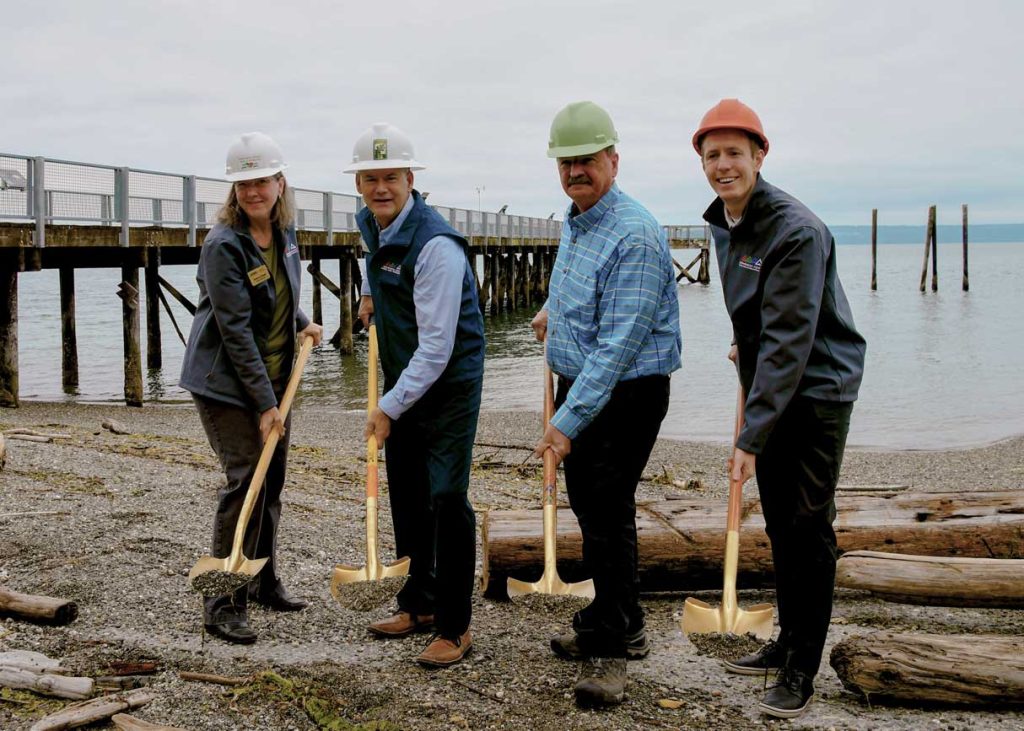 "While it is exciting to see this project get off the ground, closing such a beloved park during the summer is tough," said Tom Teigen, Director of Snohomish County Conservation and Natural Resources. "We appreciate the public's patience and understanding while we work hard to make major improvements to this beautiful park. In the long run, the benefits for the community, wildlife, and the environment will be worth it."
Snohomish County Parks has led the extensive design and permitting process with a team of design and environmental experts since 2014. The renovation project is expected to cost approximately $20 million and is planned to be completed in multiple phases as funding allows. Grants were awarded for Phase 1 construction from the Washington State Recreation and Conservation Office (RCO) including $2 million for the boat launch and upland improvements. Grant funds are currently being sought for Phase 2 construction.
Phase 1 (2023)
Boat launch replacement with wider, steeper launch (elevated design allows water and sand to move underneath the launch, which is better for fish habitat and easier for launching)
Renovating the pier: a boarding float, pier piling, and decking replacement
New parking lot to better connect and separate cars and boat trailers from pedestrians
Central backshore berm, interim path connections, removing paving along the shoreline, planting and removing the sea wall along the central segment
Stormwater treatment and utility upgrades
Phase 2 Plans (Timing dependent on funding)
Complete the parking lot
Renovate and relocate 10 existing picnic shelters and construct three new timber-framed picnic shelters
Extend and complete the backshore berm, remove the northern sea wall
Create a central grassy view mound
Renovate the playground and restroom
Add a waterfront promenade path, a central plaza with hookups for food trucks, access trails to the beach, and plantings
Make final stormwater and utility upgrades