Shaquille O'Neal-founded Big Chicken now open in Mukilteo
MUKILTEO, Wash., August 9, 2023—Shaquille O'Neal-founded Big Chicken at 11700 Mukilteo Speedway, in the Harbour Pointe Shopping Center, is officially opening to the public Thursday, August 10. Prepare to be greeted upon entry and select from a multitude of chef-driven 5-oz chicken sandwich recipes named after people from O'Neal's life – each tells a story.
The chicken is brined for three days resulting in a very moist and flavorful texture when eaten. The breading is minimal and seasoned.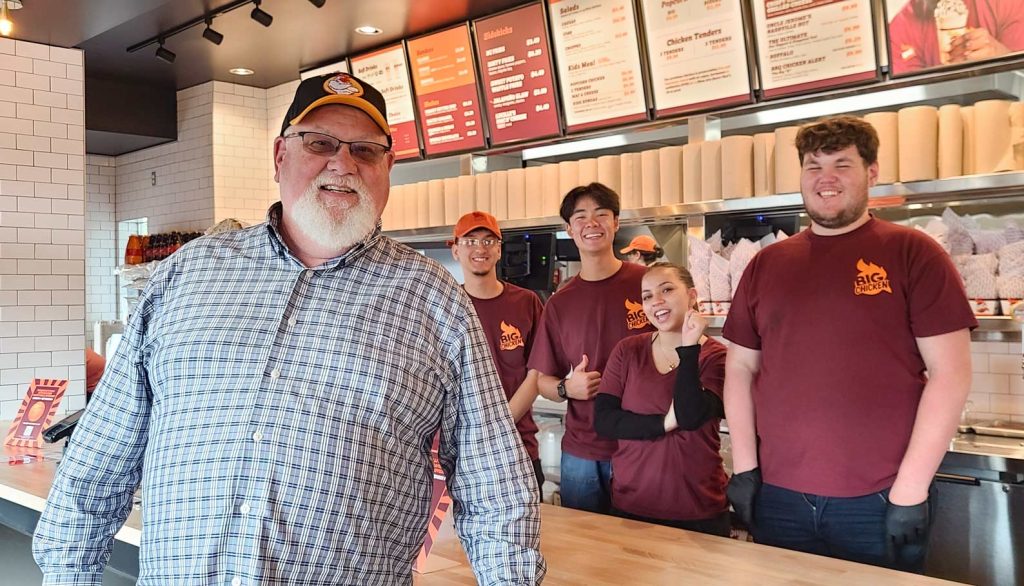 "In Shaq's household they always had chicken," David Jones, owner of the Mukilteo location of Big Chicken told the Lynnwood Times. "There was a lot of kids…they all got creative and made all kinds of different chicken sandwiches."
Uncle Jerome, named after O'Neal's uncle Jerome, is a savory Nashville hot chicken sandwich with lettuce, mayo, and pickles. The lettuce and pickles will "protect" against the heat of the chicken, the same way uncle Jerome protected O'Neal.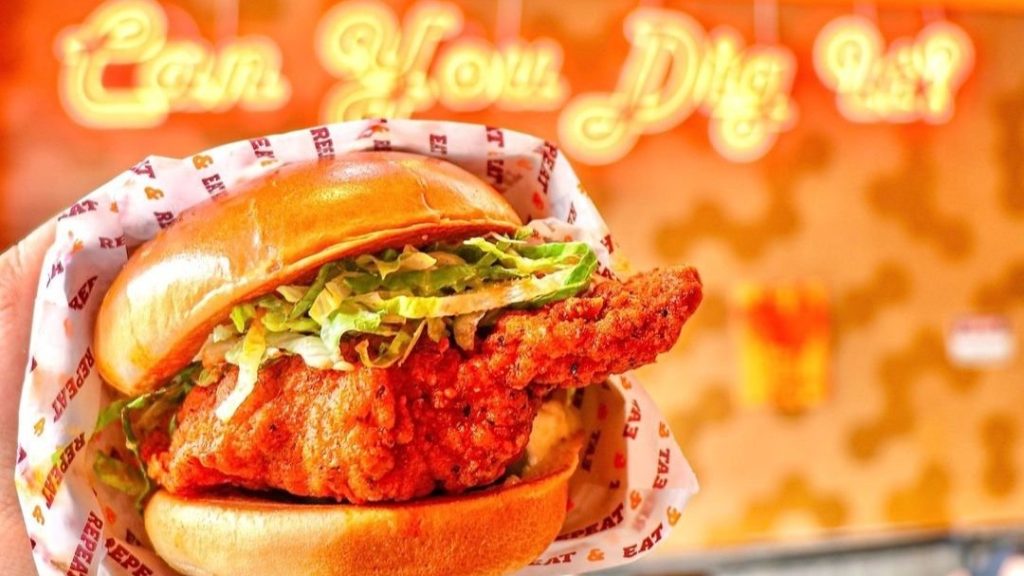 "He had a Charles Barkley but Charles had a contract with Subway and Subway said he couldn't have his name on it, so they changed it to the Big & Sloppy…now it is The Ultimate," Jones shared.
The Ultimate is a chicken sandwich with mac & cheese, crispy fried onions with roasted garlic BBQ aioli sauce.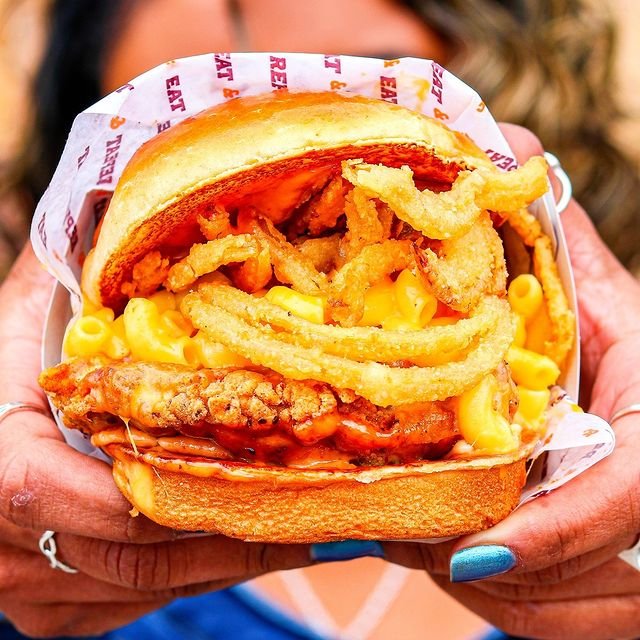 Other sandwiches are the Most Dominate Ever (M.D.E.) after his nickname in the NBA, the Big Aristotle, the Shaq Attack, and the Chicago to name a few.
The menu also consists of BC Fries, Sweet potato waffle fries, dirty fries (Cheese sauce, bacon, banana peppers, and chipotle BBQ), Lucille's mac n' cheese, and jalapeno slaw.
To satisfy your sweet tooth, one can enjoy shakes made from all natural southern vanilla ice cream produced by Scotts Bros Dairy using hormone free milk from California. Choices include:
EL PADRINO NEGRO chocolate chips, peanut butter, whipped cream
BIG CONDUCTOR salted caramel cookies, whipped cream
DIESEL OREO cookies, whipped cream
BIG SHAMROCK chocolate chips, chocolate sauce, whipped cream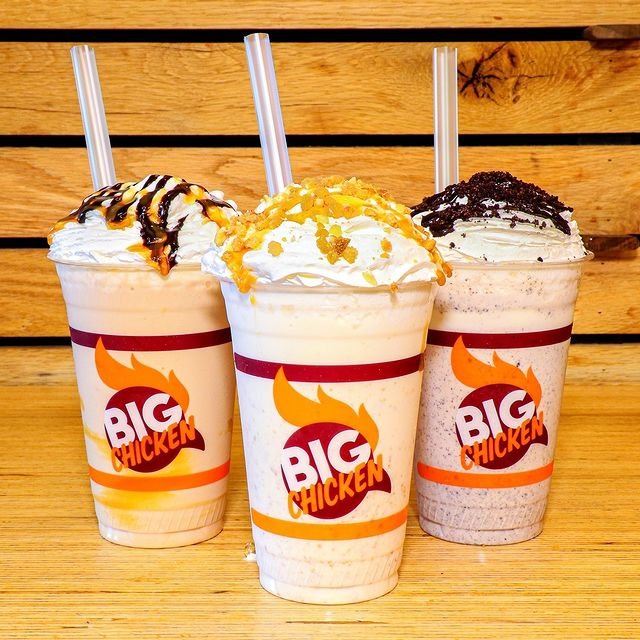 If shakes aren't your thing, Big Chicken has the Grandma's Banana Pudding ice cream sandwich which consists of banana pudding ice cream in between a vanilla wafer cookie – also try the Rocky Road or Chocolate Chip.
The Mukilteo franchise is owned by restaurateur David Jones and his wife Lorri, who also founded and owns all eight Blazing Onion Burgers, Brews & Spirits restaurants. The couple also owns four local Subway locations.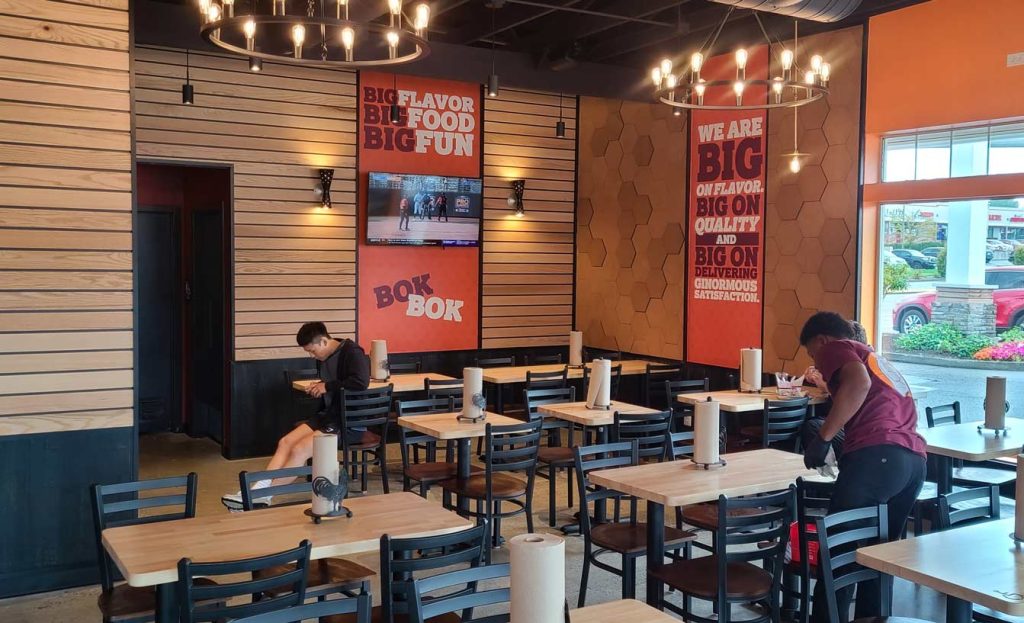 Jones shared that he was introduced to the franchise through the Big Chicken's Vice President who knew him from the National Restaurant Association. After visiting the franchise's Vegas location and tasting its chef-driven menu, he was sold to expand the brand to the Pacific Northwest.
Mukilteo is the second location in Washington state following Renton that opened in 2022. The Shoreline location, in the Town & County Market, is scheduled to open next Fall and Jones shared that a fourth location on the Microsoft campus is in the works, bringing the total number of restaurants in Washington to six including the two locations at Climate Pledge Arena.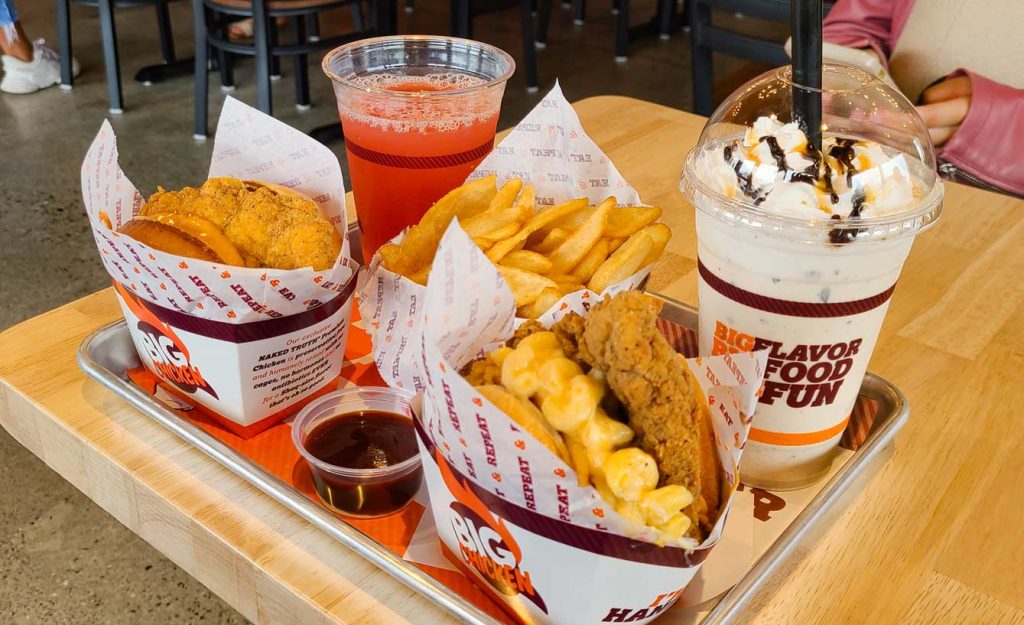 Unfortunately, after turning 18 years old, Jones had to exit the foster system and support himself. He was offered a partial scholarship through Wendy's to attend the University of Washington. After accepting a manager position at Wendy's, he found his calling.
"That was my downfall, I was in restaurants since then," Jones said sarcastically.

He and his wife Lorri of 38 years love their profession. Lorri earned her experience working as a controller at Red Hook Brewery, Eldec Aerospace and Philipps Warranty.
A Big Chicken crew member must be a team player, productive, and most importantly, love to smile, said Jones.
"Big Fun…that's what Shaq calls it!"
Jones shared that of the eleven crews trained, he was told by the trainers that his Mukilteo crew is the best so far. The forty crew members are a diverse and fun team that also includes high school students from Kamiak and Lake Stevens.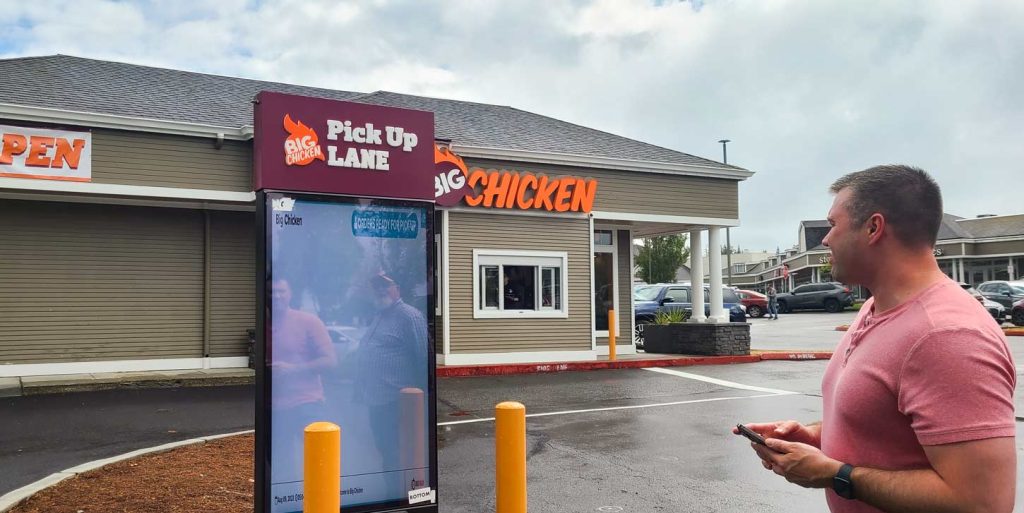 Big Chicken of Mukilteo is the first location to implement a mobile pick-up window. Residents and ferry goers can conveniently order online then drive up to the window to be handed their meal.
"This is a whole new concept," Jones told the Lynnwood Times.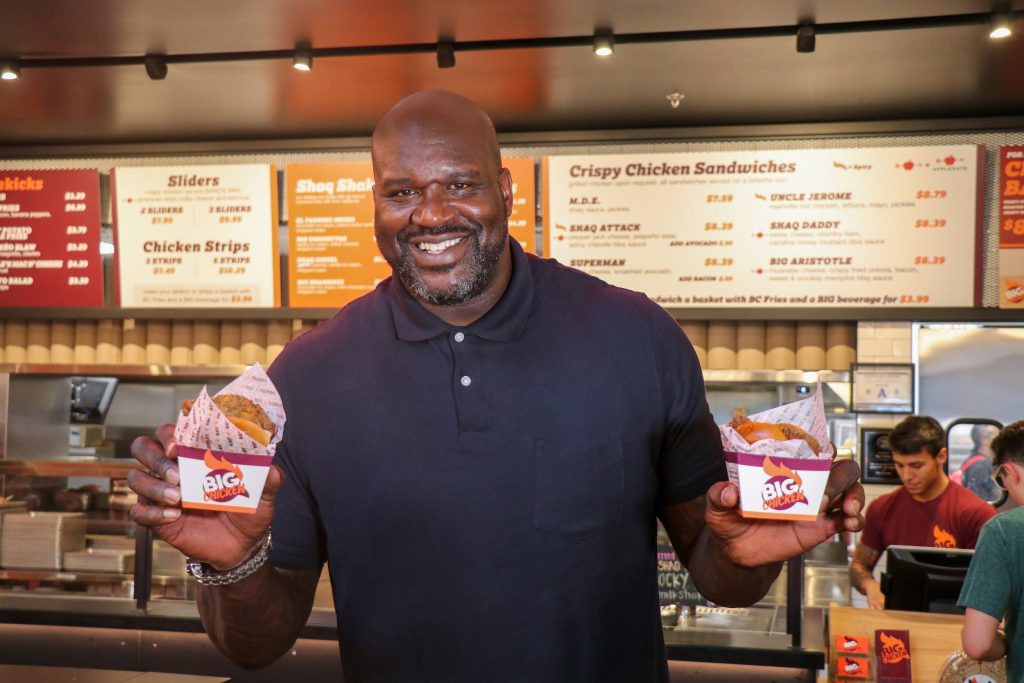 When asked how he would describe Mr. O'Neal, he replied, "super smart."
"He got a doctorate and put himself through school," Jones said. "He constantly wants to do something new."
Shaquille O'Neal is also a DJ and is performing at the Gorge on August 18 as DJ Diesel.
Big Chicken was founded by O'Neal in 2018 and is backed by JRS Hospitality and Authentic Brands Group. According to its website, Big Chicken fuses O'Neal's home-cooked childhood favorites with today's trending flavors. Each menu item tells a story offering guests an inside look into the life and personality of Shaquille O'Neal.
The public is invited to the Grand Opening of Big Chicken at 10 a.m. on August 10 in Mukilteo, at 11700 Mukilteo Speedway, in the Harbour Pointe Shopping Center.
Mayor Joe Marine welcome's Shaquille O'Neal-founded @BigChickenShaq to @CityofMukilteo at 11700 Mukilteo Speedway, in the Harbour Pointe Shopping Center ribbon cutting. Come and enjoy!@MukilteoChamber pic.twitter.com/QMcq8pVHyZ

— Lynnwood Times (@LynnwoodTimes) August 10, 2023