Fair on 44th draws thousands to the Lynnwood Civic Center
LYNNWOOD, Wash., September 11, 2023—Six blocks of 44th Avenue, from 188th Street Southwest to 194th Street Southwest, were closed off on Saturday, September 9, for the Fair on 44th – the city's annual community health and safety block party!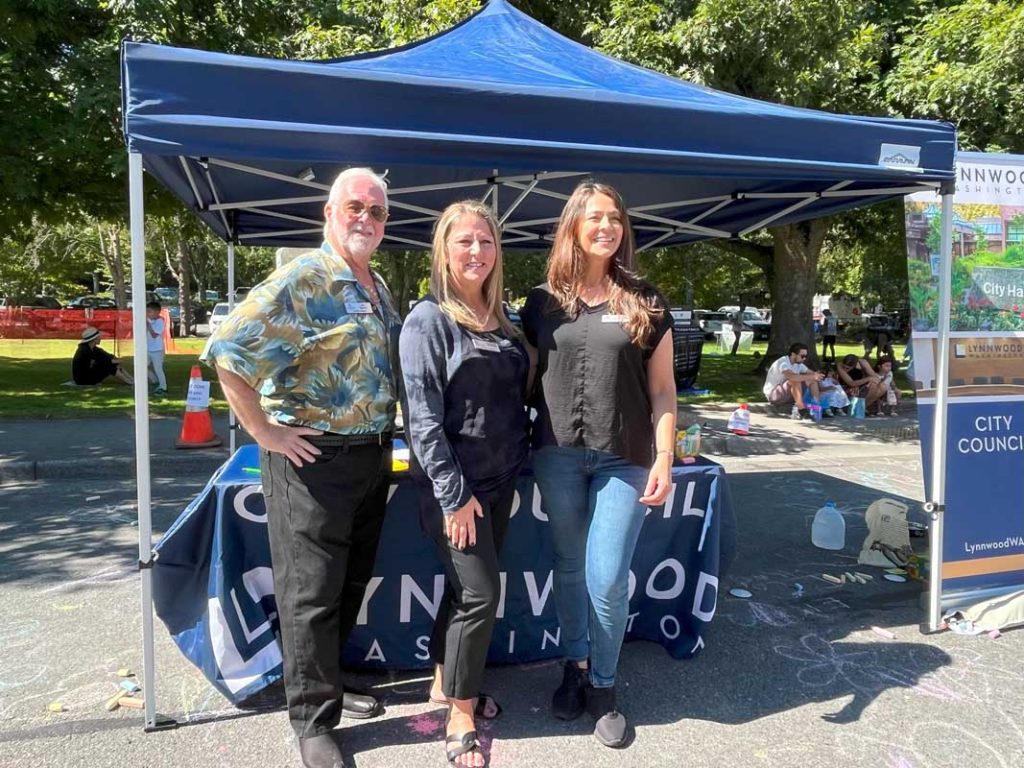 From 10 a.m. to 2 p.m. attendees could participate in free tours, demonstrations, and activities from the event's numerous organization-partnered booths, grab a Chik-fil-A sandwich, or lunch at various food trucks including Dancing Kitchen, Dreamy Drinks, Kool Kidz Ice Cream, La Casa de Amigos, Nothing But Bundt Cakes, and Split Open and Melt while listening to performances by the Mountlake Terrace High School Jazz Band, NW Junior Pipe Band, and JamTown Live.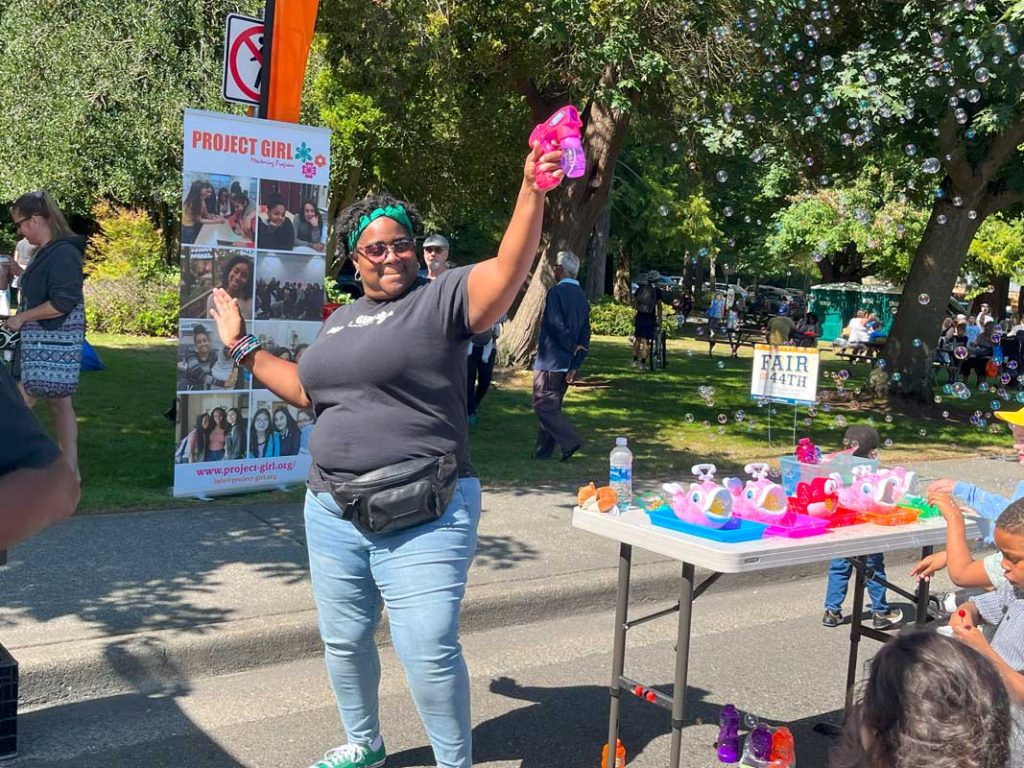 Just some of the activities included corn hole, rock painting, health information and hands-on education, carnival and yard games, fitness classes, spin wheels with prize giveaways, dancing performances, crafts, Police and SWAT demonstrations with photo opportunities by first responder vehicles, COVID vaccines, health checks, and more.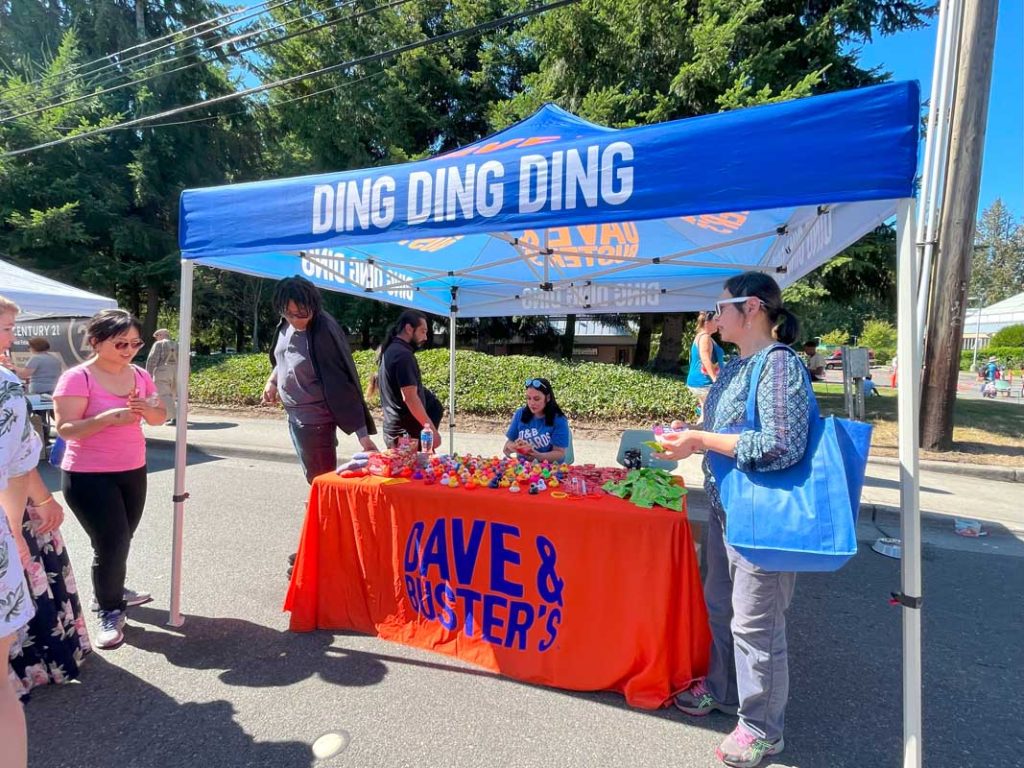 Free, on-site, shredding allowed visitors to shred up to three grocery bags worth of family-sensitive documents and the Foundation for Edmonds School District's Nourishing Network also accepted food donations for its Weekend Meals Food Drive.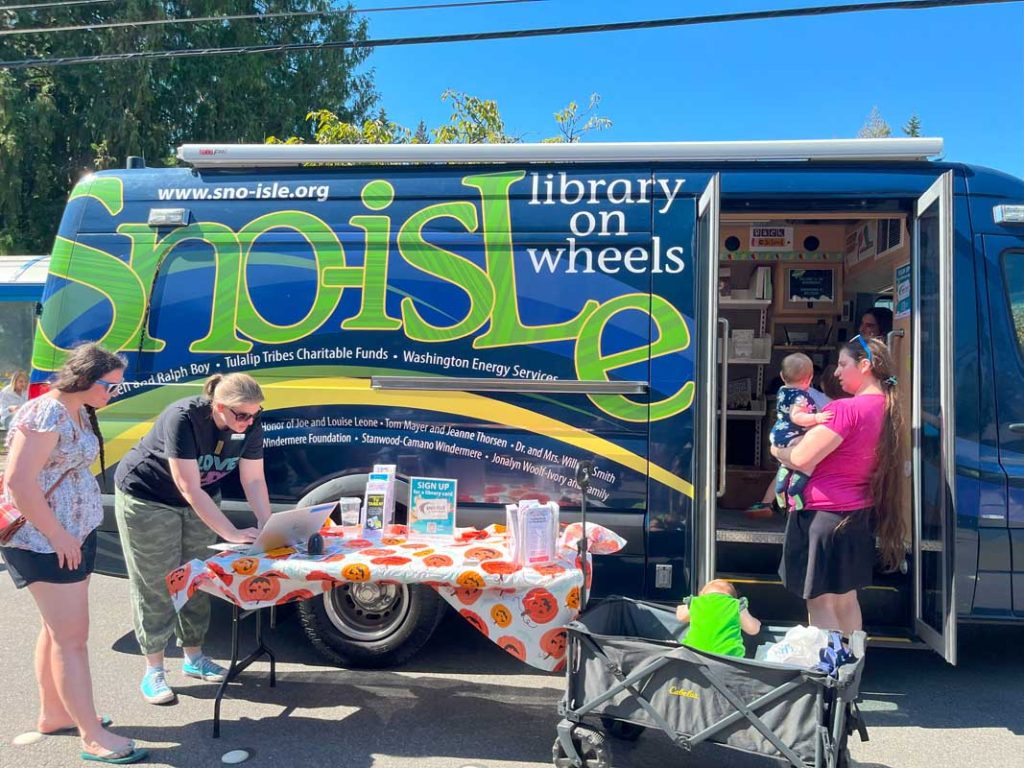 Sno-Isle Library was also in attendance with their mobile book truck allowing children to pick out a variety of books just in time for the school year.
Several city booths such as Public Works, Parks and Recreation, and Lynnwood City Council were also set up to answer any questions residents have about the latest and greatest Lynnwood news.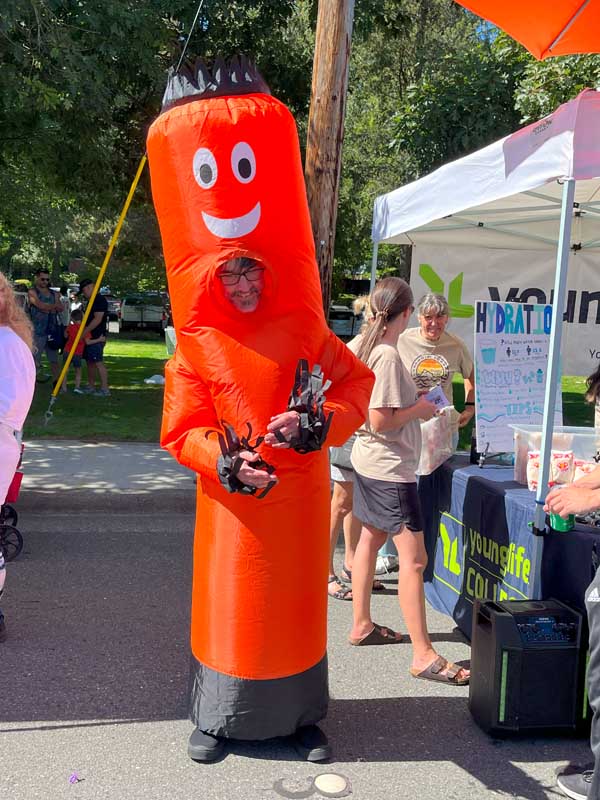 Lynnwood City Council members seen walking among the crowds of thousands were George Hurst, Dr. Julieta Altamirano Crosby, Joshua Binda, Jim Smith, and Shannon Sessions.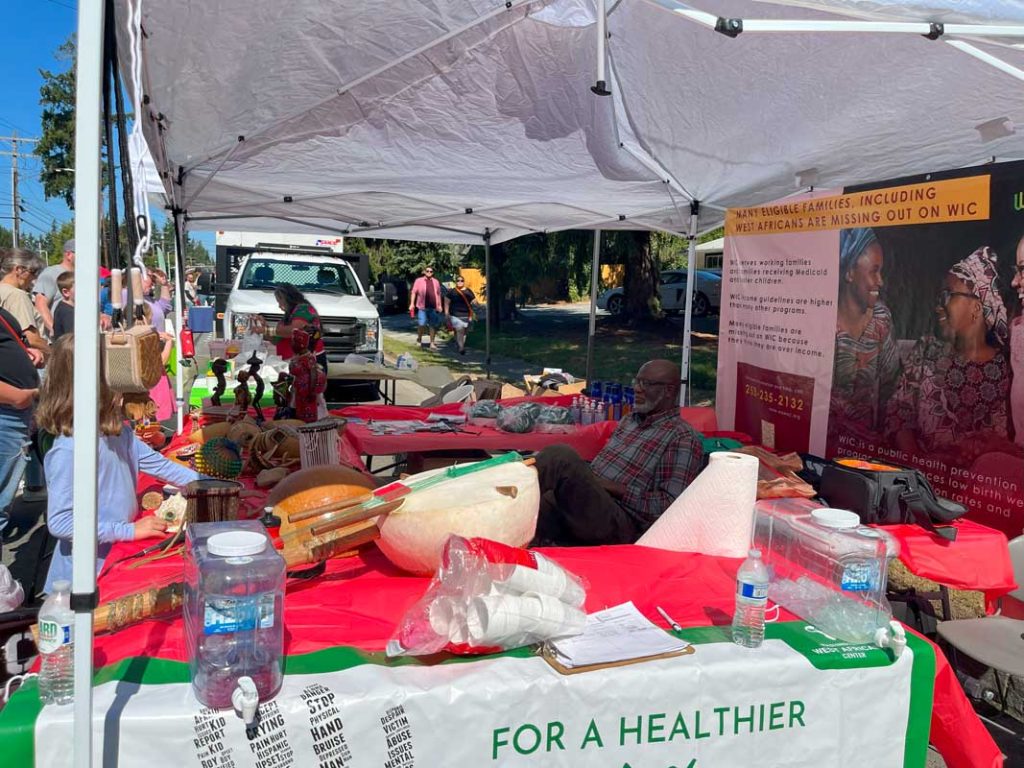 The Fair on 44th in Lynnwood was sponsored by Community Transit, Molina Health Care, and Gesa Credit Union.