Compass Health breaks ground on Phase II of Broadway Campus Redevelopment project
EVERETT, Wash., November 3, 2023—Compass Health held a groundbreaking ceremony at its Broadway campus in Everett, Thursday, October 12, to commemorate the start of construction on Phase II of the facility's redevelopment project—a 72,000 square-foot expansion designed to address Northwest Washington's increasing need for behavioral health services.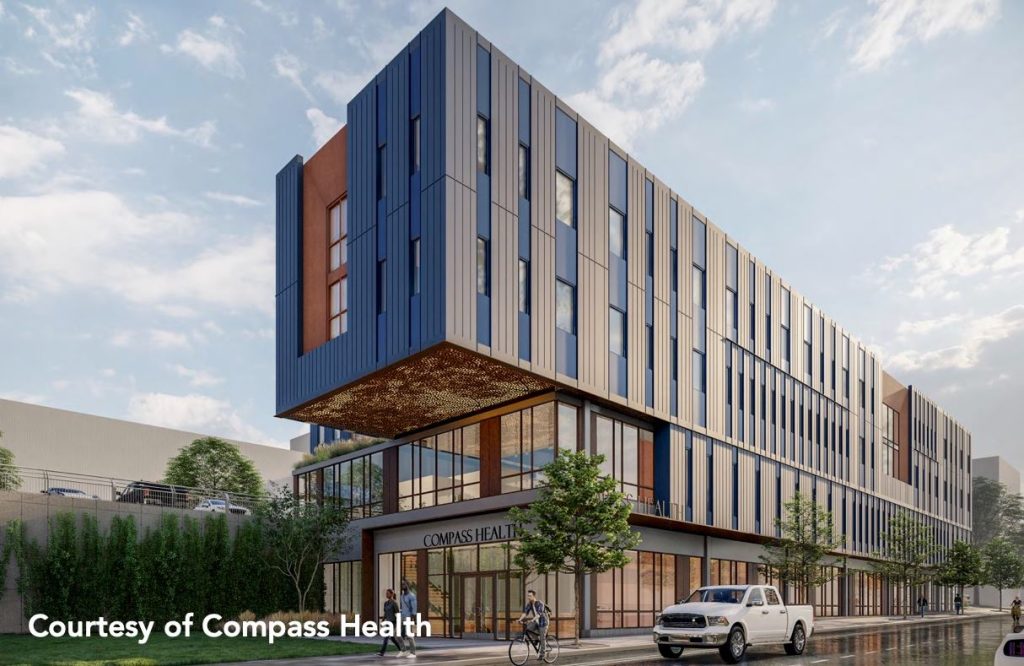 When the project reaches completion in Summer 2025, the facility will accommodate a variety of intensive behavioral health services and programs, including a 16-bed inpatient evaluation and treatment unit and a 16-bed crisis triage center. Compass Health anticipates serving 1,500 individuals through more than 30,000 points of care each year at the new facility, the organization said.
The triage center will be able to accept first responder drop-offs which will allow law enforcement and EMT's an option for dealing with individuals in a substantial mental or behavioral health crises.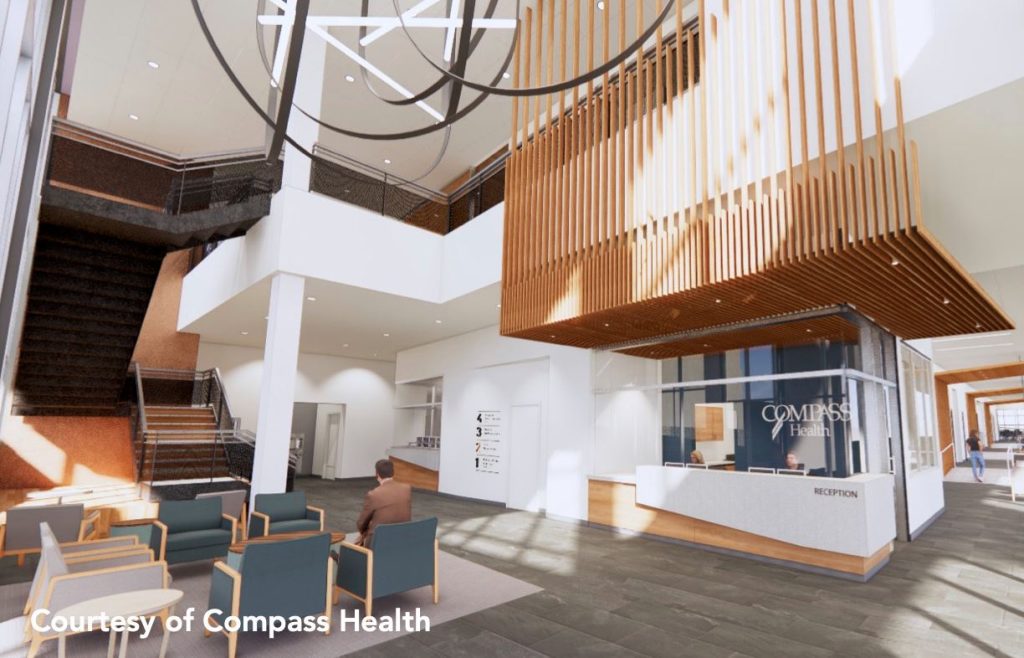 Below the triage center in intensity will be a program for assertive community treatment, otherwise known as the PACT program, which deals with individuals who are otherwise independent but require a wrap-around care model where staff interact with them multiple times a day. In Snohomish County the PACT program can serve up to 100 people.
Further below this in intensity the facility will host an intensive outpatient program for individuals out living in the community but still require a substantial number of services. Additionally, the facility will have a pharmacy, in partnership with Genoa Healthcare, and support Compass Health's ECS program (Expanded Community Services) – a clinical program that primarily serves individuals in adult family homes.
Compass Health accepts Medicaid for these services, which many of their clientele meet the financial threshold to qualify for.
To meet the expected quantity of cared-for individuals the organization anticipates 118 new, and retained, job positions within Phase II itself.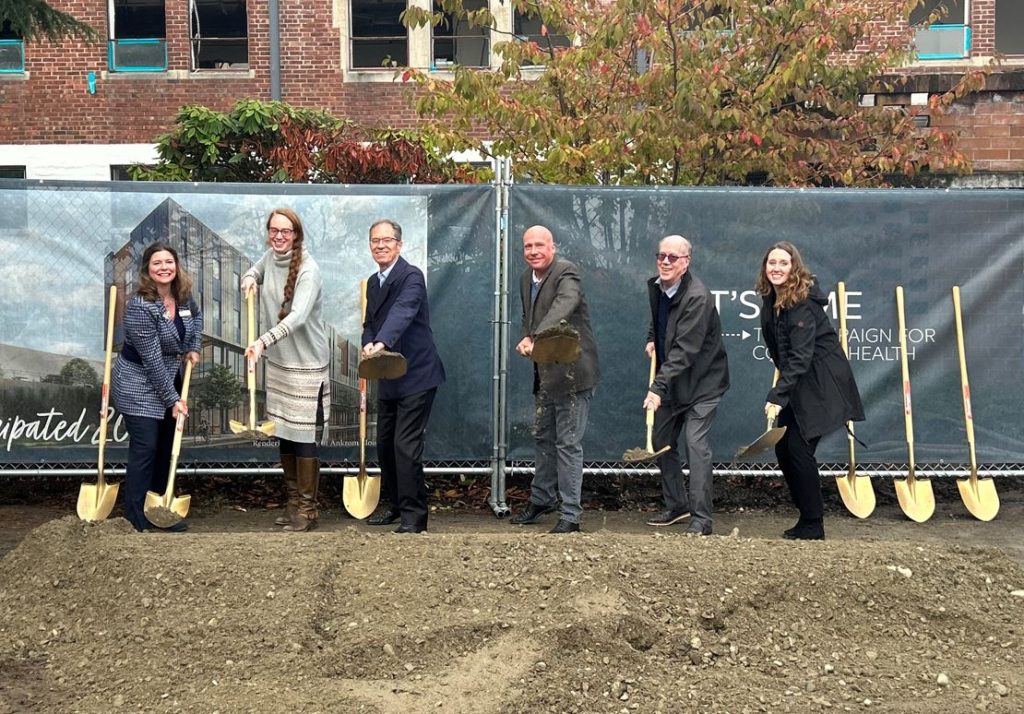 The centerpiece of Compass Health's Broadway Campus Redevelopment, the facility will be purpose-built to improve access to intensive behavioral healthcare and act as a magnet for attracting and retaining the talent necessary to deliver much-needed care to the entire county.
Phase II of the project will replace half of the current Broadway-facing block for the organization's most intensive clinical and medical programs.
Phase I of the project was Andy's Place, which is fully complete and opened in May, 2021 – an 82-unit housing facility serving individuals who are quite literally the hardest to house in the community with persistent mental health issues and have recently been homeless. Andy's place also has 10 VASH voucher units serving homeless veterans.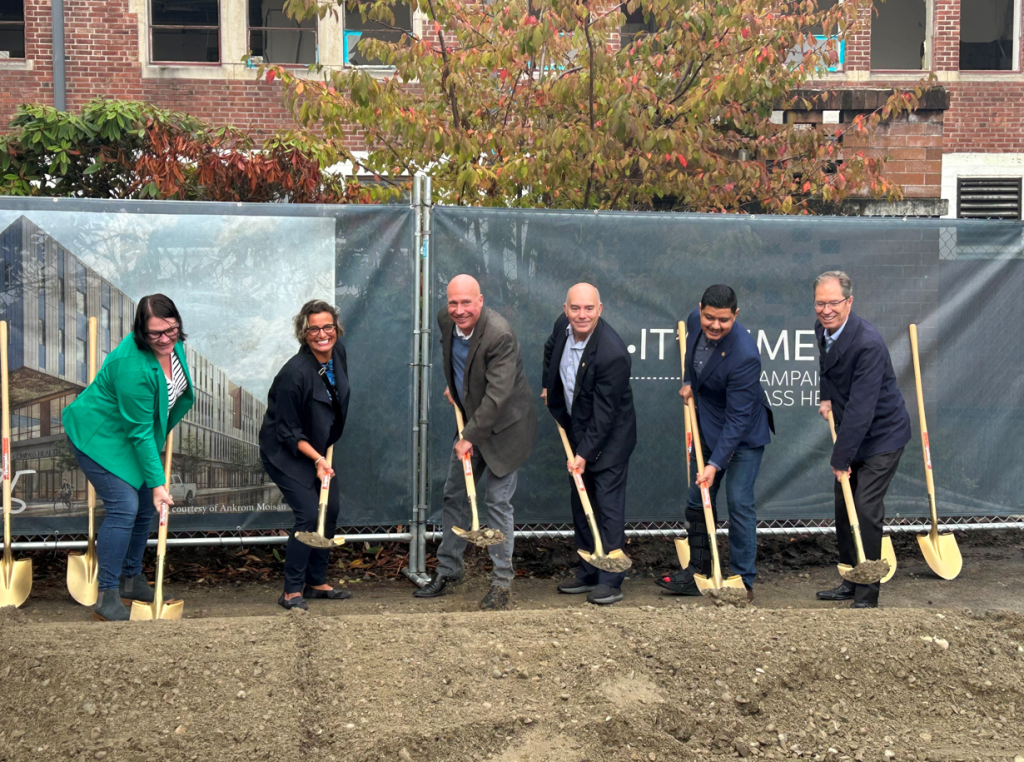 There is a Phase III planned but it's far enough off in the future that the organization doesn't not have an accurate timeline as of now, Tom Kozaczynski, Chief Advancement Officer at Compass Health, informed the Lynnwood Times. Phase III would develop the other half of the block in order to return outpatient services in addition to relocating administrative functions off of the federal campus located in a different part of Everett.
The Bailey Building, located at 3322 Broadway in downtown Everett, currently sits on the sight of the Phase II campus but is scheduled to be demolished.
"It has served us really well over the years. It was an incredible gift provided to us by Bethany (of the Northwest) when they were still occupying that facility and running a nursing home," said Kozaczynski. "It allowed us to serve countless individuals in that facility. With that said the facility was not custom designed for behavioral health; it was rather old at the time of closing; it had significant needs around maintenance and keeping the facility in working order. There was this fantastic opportunity for us as an agency to realize that the funding opportunities for us to take a project like this and make a reality, and there really was no better time to start."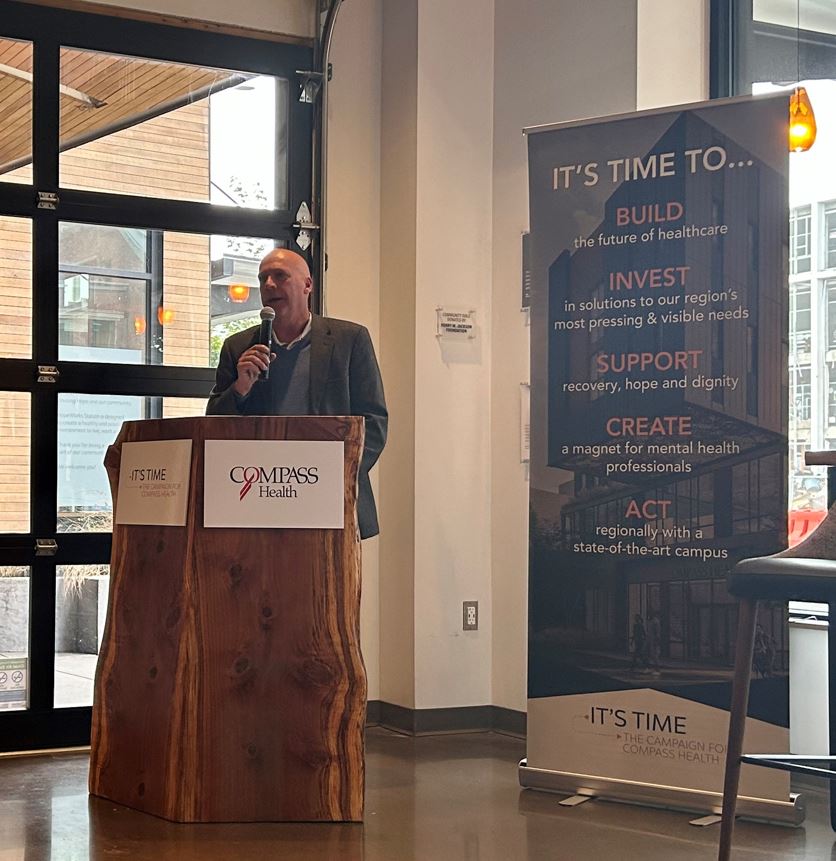 Regarding funding, the timing lined up perfectly with Compass Health raising its profile in the community, from a fundraising standpoint, aligning with the state's focus on serving individuals' mental health needs and how it plays into the whole fabric of the entire healthcare system.
The total project cost for Phase II is $68.5 million. $39.5 million of those dollars came from competitive and direct appropriations from the state of Washington.
"We're so thankful to the folks down in Olympia for putting their weight behind this project and the incredible investment from the state to allow us to move forward," said Kozaczynski.
Locally speaking the city of Everett distributed $1 million from its American Rescue Plan Act dollars (ARPA) – one of its largest allocations. The organization also has an active capital campaign receiving $14 from private philanthropy so far. This was the first capital campaign in Compass Health's history which Kozaczynski said was important to showcase to legislators that the community was behind an effort such as this.
Notable funders include: $3 million from the Sutherland Foundation, $1 million from the M.J. Murdok Charitable Trust, $1 million from the Norcliffe Foundation, and $700 thousand from Premera Blue Cross.
The project is nearly completely funded with a little over $3.5 million left. The final piece of the organization's funding model will deal with substantial new market tax credit allocations provided by a number of funders in the sense that it will leverage funds from other sources.
"It's so critical and important for us to finish the campaign strong. We feel very confident that it will come to a conclusion in the next month or so," said Kozaczynski. "We're just so grateful to the community and our lead funders which have really given the project credibility.
Last month's ceremony featured several speakers including Representatives Julio Cortes, Brandy Donaghy, Senator Keith Wagoner, Everett Mayor Cassie Franklin and Everett City Councilmembers Paula Rhyne and Liz Vogeli, as well as Compass Health CEO Tom Sebastian and board chair Alex de Soto.
Around 100 supporters, partners, and community members attended the event commemorating the milestone.