Fortney releases final message on the Snohomish County Sheriff's race
SNOHOMISH COUNTY, Wash., November 10, 2023—Outgoing Snohomish County Sheriff Adam Fortney, shared exclusively with the Lynnwood Times his statement on the results of the election. Below are his words in its entirety.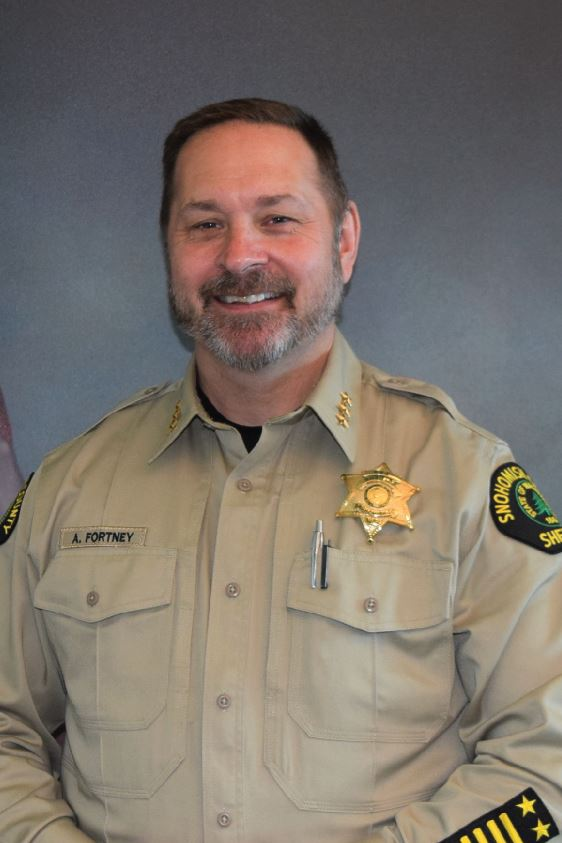 "The election results are not what we wanted and of course Jill and I are disappointed, but we will be okay! I am so incredibly proud of the four years of time I had as your Sheriff in the county that I grew up in. I am also so incredibly proud of the team and employees around me that accomplished so much during the most unprecedented time in public safety history. We have definitely been able to keep public safety strong the last four years!
"I believe I have remained authentic to who I am as a person, and I carried that with me to the Office of Sheriff. I did not change who I am as a person due to changing political winds or tides. This is not always advantageous politically, but I wouldn't have it any other way. I thought I had learned a lot about people in the 27 years of working the streets of Snohomish County, but I think I probably learned more in the last four years than ever and not all of it was good. I chose not to participate in the politics of personal destruction, and I stand by it.
"The saddest thing to me about this entire year is that my opponent won this race by convincing enough of our public that I am a racist and she even got the head of the state Democrat Party to call me a white supremacist, yet she's never met me or been in a room with me. This is the part of politics I can't stand and will not miss. If you have to win a local race for Sheriff by painting a US Navy veteran and 27-year member of the Snohomish County Sheriff's Office with an impeccable record as somehow being a racist, and you are comfortable telling voters this story, I think this reflects more on my opponent than me.
"It is unfortunate to me that there are people in this world like my opponent where a political seat is worth publicly trashing another human being with these character defamations. It worked, so unfortunately this cycle will continue in politics. There are consequences to this type of speech, and I am living through them now. You can see the consequences in the comments of my social media page where they get pretty horrific.
"One email I received yesterday stated it this way, 'So happy to see a racist pos like you shown the door. Get our of our neighborhood as well.' Of course, it was anonymous.
"If it was one message, I would let it roll off my shoulders, but it's more than that. This is not politics, these are disgraceful and reprehensible comments and my opponent, and her campaign are directly responsible, along with local media, because of the narrative they weaved for the last year.
"I want my opponent to know that all of my family is in Snohomish County, my kids and grandkids are in Snohomish County and this character assassination has impacts on all of us with the last name of Fortney.
"I will end on a positive note.
"The past year you have let us into your home, walked in parades with us, broke bread with us, sign waved, and stood beside us! We thank you from the bottom of our hearts. We love Snohomish County and will continue to fight for it.
"These will be my last comments on this page about this election. I am so incredibly thankful for all of the support and kind words over the last week. We will carry on!
"Do the right thing, at the right time, for the right reasons!"
Adam Fortney