Around the Sound events this week, November 12 to 18
City of Marysville: Cocoa with Community Development
Fancy some hot cocoa? The City of Marysville welcomes the public to them for Cocoa with Community Development! At this free event, Community Development Director Haylie Miller and staff will provide a brief presentation on the department's roles and responsibilities, along with an overview of some of the major development projects currently proposed and under construction within the city. Come learn more about development and enjoy hot cocoa (with some fun toppings)!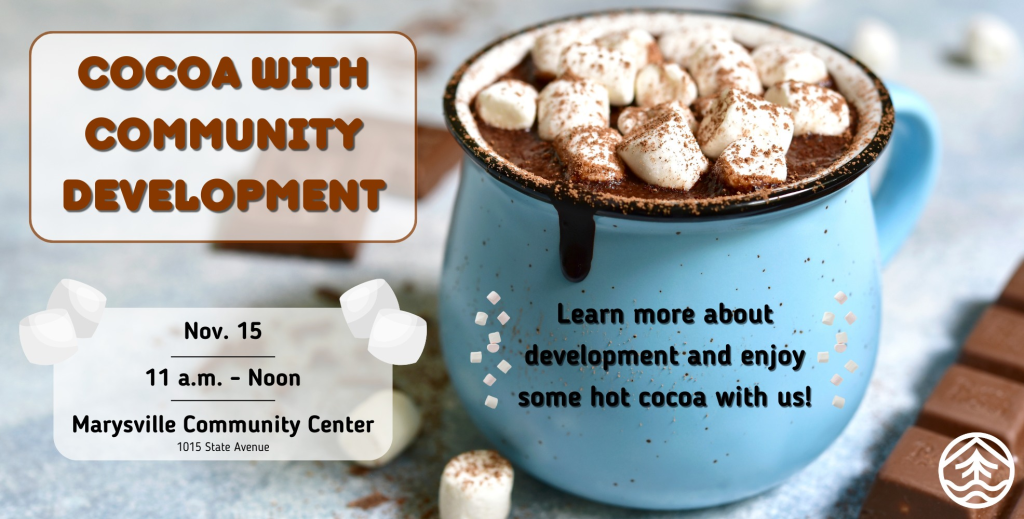 Candlelight Vigil for Acapulco
The public is invited to Lynnwood City Hall on Thursday, November 16 at 6 p.m. to show support for the people of Acapulco, an extended family member in the Mexican state of Guerrero, located in the same state as Lynnwood's Sister City Chilpancingo.
Hurricane Otis – a category five in strength – made landfall in Acapulco, Mexico Wednesday, October 26, claiming the lives of at least 50 people. For more information, contact Lynnwood Council VP Julieta Altamirano-Crosby at 206-850-2329 or email jcrosby@lynnwoodwa.gov.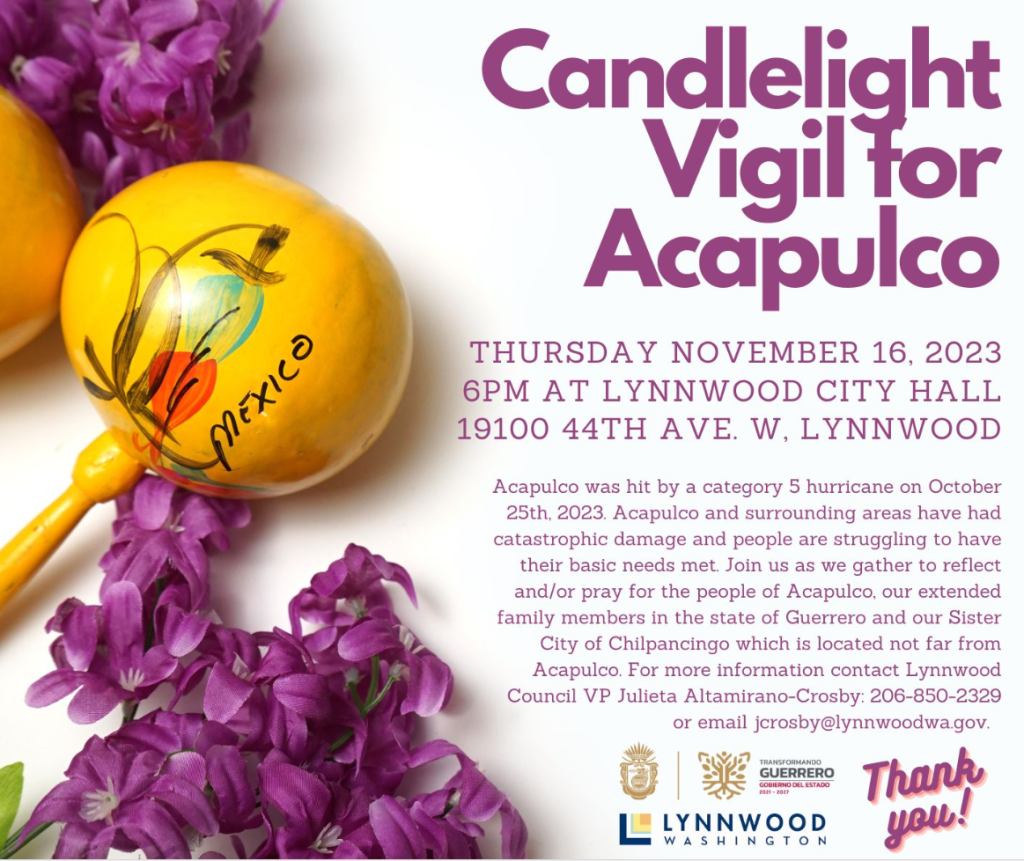 Sno-Isle Tech Skills Center to Host Apprenticeship Career + Job Fair
The event, slated to take place on Thursday, November 16 from 4-7 p.m., at Sno-Isle Tech Skills Center (9001 Airport Rd, Everett, WA 98204), will feature an impressive lineup of over 30 apprenticeship programs from King, Pierce, Snohomish, Whatcom, and Skagit Counties.
Attendees can look forward to engaging with representatives from these programs and gaining insights into their training opportunities through hands-on activities and informative sessions. Free BBQ will be provided for all attendees!
The apprenticeship programs participating in the fair will encompass a wide array of industries, ensuring that there is something for everyone. From construction and advanced manufacturing to aerospace, transportation, healthcare, culinary, carpentry, IT, maritime, and many more, the event is set to provide a comprehensive overview of the diverse career paths available through local apprenticeship programs.
Whether you are actively seeking a new career path or simply curious about the apprenticeship model of learning, this fair is an exceptional opportunity to explore your options. Sno-Isle Tech Skills Center invites all interested individuals to join them for the largest apprenticeship event in Washington State.
For more information and updates about the event, please visit https://naw23.eventbrite.com/ or contact Aaron Ferrell at aferrell@ajactraining.org or 206-456-8858.
Wreath Walk Edmonds runs Nov 16 – Dec 21
Art Walk Edmonds is excited to announce its 4th Annual Wreath Walk Edmonds! This year it runs November 16th through December 21st.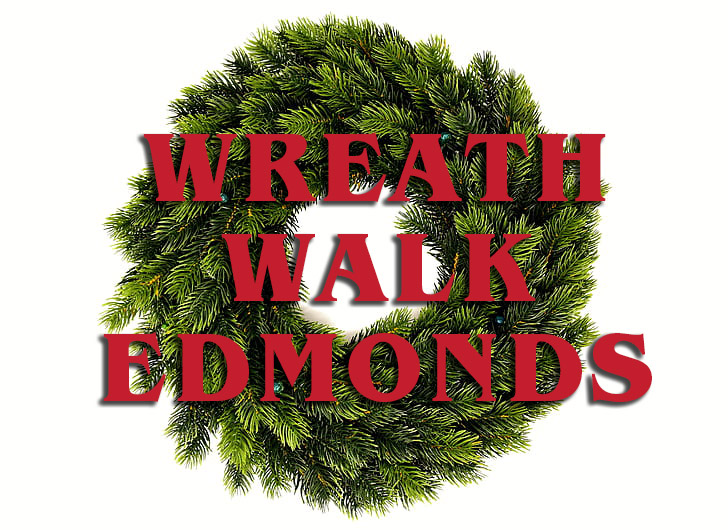 New this year: Awards! Art Walk Edmonds will give out rewards for three awards this year at an Award Ceremony on December 21st, 7pm at Coldwell Banker Bain. Awards will be Best In Show, Most Unique, and People's Choice – which will be awarded to the wreath that garners the most online votes!
Also new this year: proceeds from the Wreath Walk auction will be donated to Art for All. Art for All is a non-profit organization that empowers adults with disabilities to create and exhibit their art in the greater Puget Sound area.
Artists from the community submitted their concepts for a wreath portraying their own unique style. A panel of jurors chose the best of these one-of-a-kind creative ideas. Learn more about each of the 10 chosen wreaths and their artists by reading their bio hanging beside the wreath as well as on the Auction Page.
The wreaths will hang in the businesses for a month, during which they will be auctioned off online in time to go to their new homes for the holidays.
Auction Details:
Online Auction goes live at 5pm on November 16th – timed with the beginning of November's Art Walk. Stroll around all 10 locations to see the wreaths in person either during Art Walk or during business hours.
Once you find your favorite(s), click the QR code by the wreath or visit https://auctria.events/wreathwalkedmonds to register and place your bid. You will be notified when you are outbid so that you can go place another bid.
You also have the opportunity to skip all the bidding and go straight to the "BUY IT NOW" price. However, the wreath will not be available to take home until December 22nd.
The Auction closes at 8pm on December 21st, timed with the ending of December's Art Walk.
If you have the winning bid, you may pick up your wreath anytime between December 22nd and the 31st (we will let you know and help you coordinate with the business owner).
Rainbow City Performing Arts Celebrates 25 Years with a Colorful Concert
Rainbow City Performing Arts, a nonprofit organization that promotes the equity and visibility of LGBTQIA+ people through music, invites you to join them for an evening of diverse and colorful music on Friday, November 17, 2023, at 7:30 p.m. at Benaroya Hall located at 200 University Street in Seattle.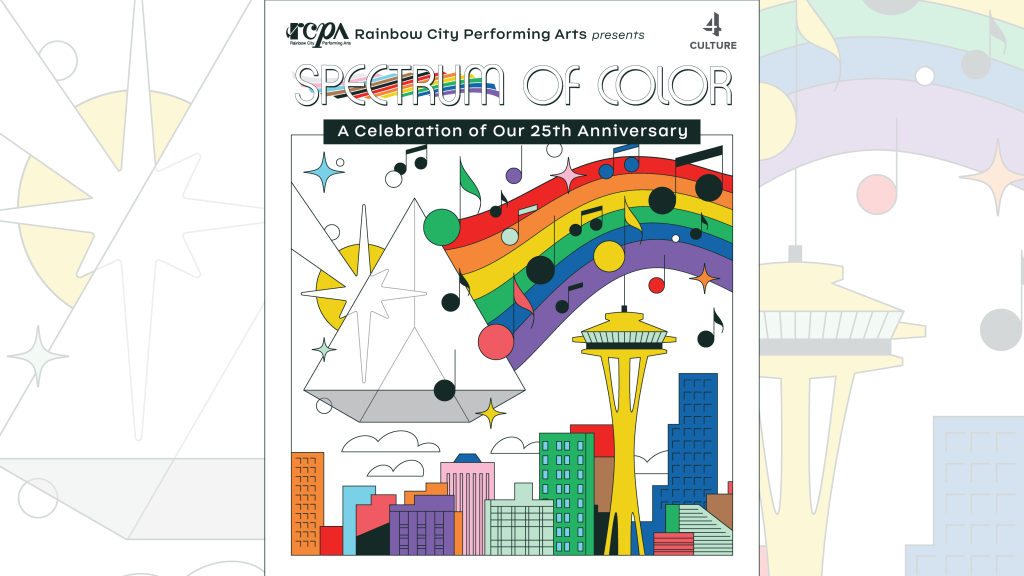 The concert will feature the Rainbow City Concert Band and Orchestra, two of the many ensembles in Rainbow City, performing music inspired by a spectrum of colors that highlight the diversity of the music and performers. You will hear a solo performance by pianist Abel Lifschutz in the seminal classic, Rhapsody in Blue by George Gershwin and a performance by flutist Dr. Sarah Bassingthwaighte in a movement of the flute concerto, Silver Lining by Frank Tichelli. Additionally, the concert will include the world premiere of a new composition, Connections, by Caleb Gomes, commissioned by Rainbow City with funding from 4culture, in celebration of 25 years of building community through music.
Tickets are available online at go.rainbowcity.org/color, by phone from the box office at (206) 215-4800, or at the door. Seats are available in three tiers, with lower price seating also available for youth, students, teachers, and seniors.
Beverly Elementary School's Holiday Market
The public is invited to Holiday Market, formerly the Holiday Bazaar, at Beverly Elementary School located at 5221 168th St SW in Lynnwood on November 18 from 11 a.m. to 3 p.m. This is a family friendly event.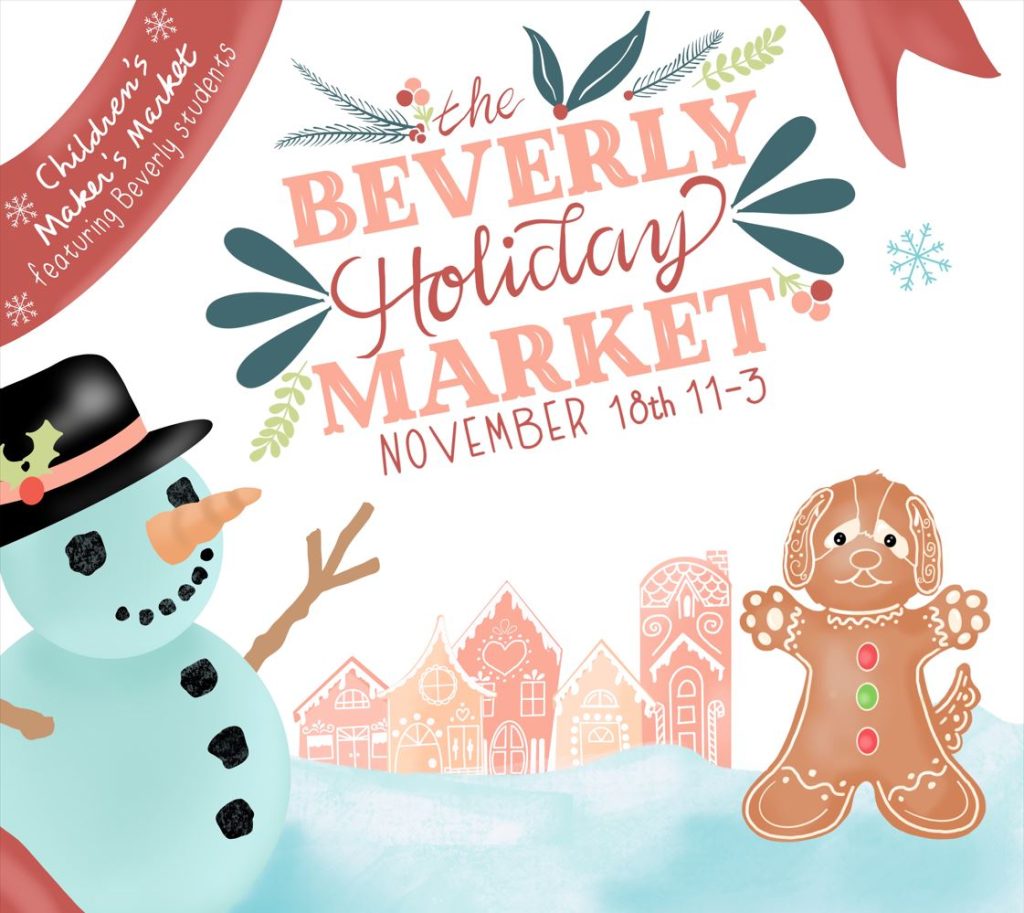 New this year is a Children's Makers Market which will feature Beverly Elementary student entrepreneurs who will set up their own booths and will be selling their very own handmade items. Some of the students even plan to donate a portion of their proceeds to charities such as a local animal shelter!
In addition to the Children's Market, the Holiday Market will include a variety of items made by local crafters/makers such as resin art, home art, decorative items, jewelry, crochet, handmade cards and more!
Sno-Isle Genealogical Society
Sno-Isle Genealogical Society is offering researchers another opportunity to get help with their "brick wall" problems on Sat. Nov 18, 2023, at its Research Library, 19827 Poplar Way, Heritage Park, Lynnwood. To make a reservation call 425-775-6267 to leave a message. Your call will be returned later to confirm your appointment. Margaret Summitt is an experienced researcher who can direct your research efforts.
The free 40 min. session is an "in person" appointment. If the 4 sessions are filled, you will be placed on a waiting list for the next "brick wall" day. 
2023 Marxist School
Join the communists for a weekend of discussions on Marxist theory and revolutionary strategy! The 2023 Marxist Revolution School is coming to Western Washington University in Bellingham on November 18 & 19 in Academic West Room 210.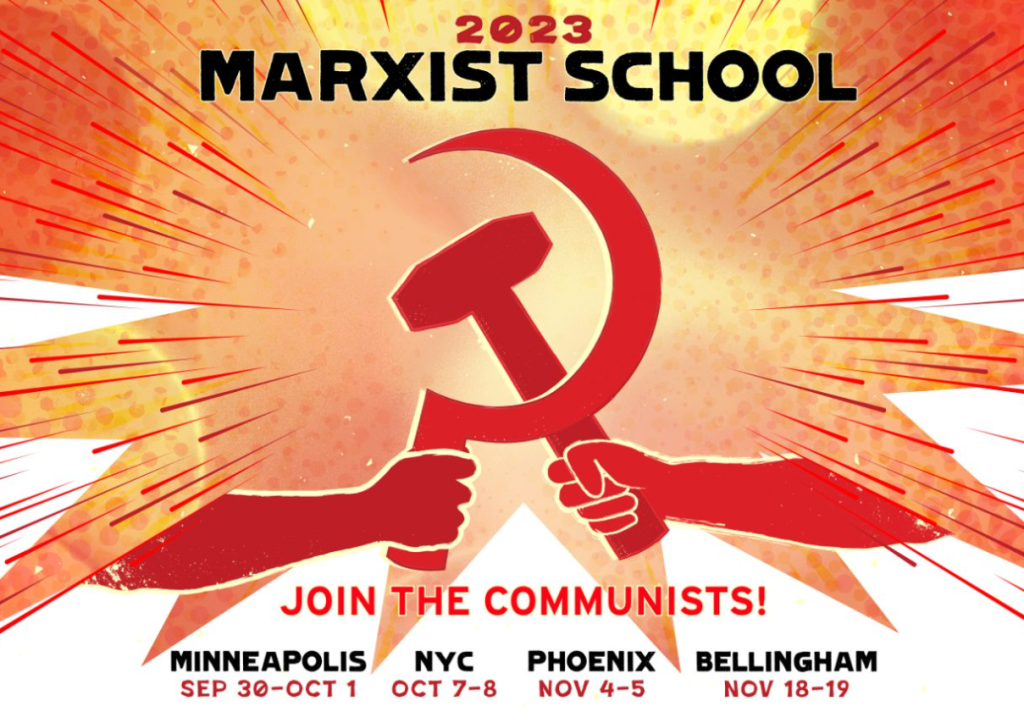 World capitalism is in crisis. Millions of people are looking toward communist ideas to find away out of the impasse. Revolution is on the agenda in country after country. For the movement to succeed, all communists must organize in a cohesive revolutionary party with the correct Marxist theory and program for the transformation of society.
With this aim in mind, the 2023 Marxist School is an in-person event series for revolutionary education, organized by Socialist Revolution, the US section of the IMT.
Day 1 | Saturday, November 18
8:30–9:30am | Breakfast and Opening
9:30am–12:30pm | History of Communism in the United States
12:30–1:30pm | Lunch
1:30–4:30pm | The Occupation of Palestine and Imperialism Today
4:30–5:00pm | Fundraising for Communism: Financial Appeal
6:00–10:00pm | Dinner and Social
Day 2 | Sunday, November 19
8:30–9:30am | Breakfast and Opening
9:30–11:30am | The Philosophy of Communism: Dialectical Materialism
11:30am–12:30pm | Lunch
12:30–2:30pm | 100 Years Since the German Revolution
2:30–4:30pm | Building the Revolutionary Party
4:30–5:30 | Raffle, Closing, Sing Along
Registration required. To register for the event visit https://socialistrevolution.org/school/#bham.