Become a Lynnwood Times Sponsor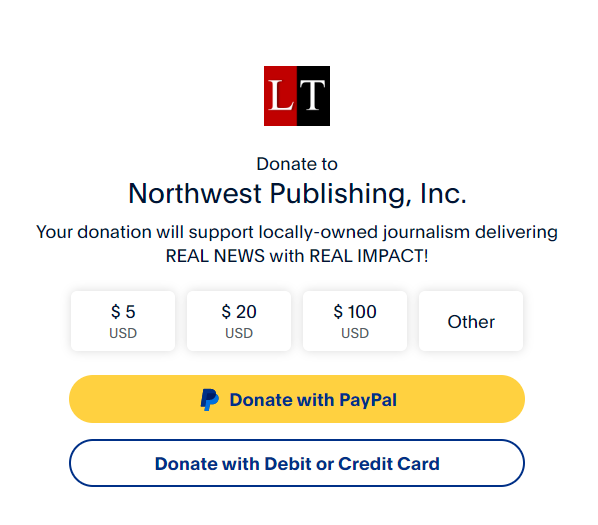 — OR DONATE MONTHLY —
For as little as $8 per month (or a one-time amount of your choosing) your donation will support locally-owned journalism delivering REAL NEWS with REAL IMPACT!
Annual In-Print and Digital Subscription
For as little as $72 per year, your annual subscription to the Lynnwood Times will include:
A physical newspaper delivered to your home every two weeks
A digital publication delivered via email every two weeks
Access to premium content
Weekly newsletter delivered via email
Monthly In-Print and Digital Subscription
For as little as $8 per month your monthly subscription to the Lynnwood Times will include:
A physical newspaper delivered to your home every two weeks
A digital publication delivered via email every two weeks
Access to premium content
Weekly newsletter delivered via email
Contact Information
Mailing Address: 12918 Mukilteo SPDWY C23, PMB-162, Lynnwood WA 98087
Telephone: 425-931-1374
Our Vision
The premier community news source in the Greater Lynnwood area by connecting neighborhoods through local community news and conversation.
Click to view out our e-Edition.
Our History
Lynnwood's premier community newspaper serving both Greater Lynnwood and Snohomish County. The biweekly in-print newspaper and accompanying website features informative articles about the local community, residents, arts and culture, city government, history, education, community sports, entertainment and trending topics.
Our motto is, "Real news, real impact!"
As of today, the Lynnwood Times has grown to a circulation of 10,000 and can be found at over 140 locations through out Edmonds, Lake Stevens, Lynnwood, Marysville, Mill Creek, Mukilteo, and Snohomish. We directlu mail to thousands of homes throughout the region.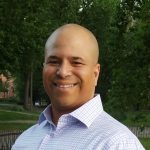 Publisher and Owner — Mario Lotmore is originally from The Bahamas and for the last nine years has called Puget Sound his home. Having lived in every region of the United States has exposed him to various cultures, people, and approaches to life.
Lotmore created the Lynnwood Times to represent the character of a diverse and growing Lynnwood. The launching of the city's free community newspaper will only help bring neighborhoods together.
Lotmore was an industrial engineer by trade and proven success implementing and managing lean accountable processes and policies within his eighteen years of operations excellence, strategic development, and project management in the aerospace, manufacturing, and banking industries. Over his career he has saved and created hundreds of union and non-union jobs.
Lotmore is the President of a Homeowner Association, an active Science Technology Engineering and Mathematics volunteer in his community, and former Boeing 747 Diversity Council leader. Mario's talent is finding "that recipe" of shared destiny to effectively improve the quality of life for others.
Email: publisher@lynnwoodtimes.com
Breaking News, Story Ideas, Press Releases, Letters to the Editor
Please contact us at editorial@lynnwoodtimes.com or call 425-931-1374.
Letters to the Editor — Letters are welcomed and encouraged. Letters should be 325 words or less. All letters must be signed (unless sent by e-mail) and include a home address and a daytime phone number for verification. No anonymous letters will be printed.
The Editorial staff reserves the right to edit letters as considered necessary for length, good taste, grammar, and spelling. The writer will not be notified as to editing. Every effort will be made to publish letters in a timely manner, but space considerations sometimes dictate the number of letters that can be run in an issue.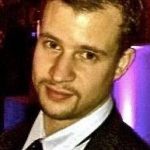 Email: kienan.briscoe@lynnwoodtimes.com
Staff Reporter — Kienan has a BA in Journalism from Arizona State University and has worked as a freelancer for a variety of publications and organizations throughout New York City and Seattle.
Journalism, to him, is one of the most important public tools to ensure an educated and aware society of events surrounding them. When he is not reporting he enjoys writing fiction and poetry, playing guitar, reading classic literature, and getting outdoors. He lives in Seattle with his two dogs.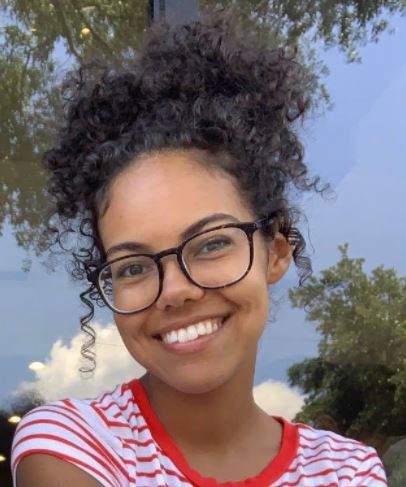 Email: oliviaa.thiessen@lynnwoodtimes.com
Reporter — Olivia graduated with her master's in Curriculum and Instruction in English in 2020. While completing her degree, Olivia worked as a college grammar and composition teacher and wrote for various magazines and websites. She spent the last year writing secondary English and history textbooks but has recently shifted gears to focus on writing for the media.
She believes journalism is the greatest tool within a free society and is passionate about bringing truth to local citizens.
Sales and Advertising: In-print and Online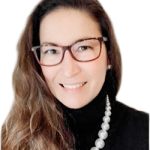 For advertising opportunities to promote your brand and/or services, announcements for birth, wedding, engagement, and obituaries contact Michelle Mitsuuchi-Stork at: sales@lynnwoodtimes.com or call 773-255-8133
Ownership & Funding Information
The Lynnwood Times is independently owned by Mario Lotmore and is supported by both in print and online advertising, reader donations, and the money raised from community activities.
Ethics Policy
The Lynnwood Times is a member of the Society of Professional Journalism and follows its four principles as the foundation of ethical journalism.
Corrections Policy
Corrections are an important part of journalism, and we're committed to being transparent about our work. Corrections will be noted on the top of the article as an editor's note in bold for reference going forward. It will also be placed as an editor's note on page 3 of the next in-print issue.
If you think an error has been made in a story, please email us at editorial@lynnwoodtimes.com so that we can look into it.
Fact-Checking Policy
Fact-checking is an essential part of the modern news cycle, but with it comes the responsibility to be accurate in your reporting. At the Lynnwood Times we work hard to ensure that what we report is accurate, fair, and factual. This means that if there are facts that are unclear, we will go back and verify them before publishing anything. If they're still unclear after investigation, we'll publish them anyway with a note saying "unverified" or "unconfirmed." Our goal is to make sure that only things we know for certain are ever published; this helps our readers trust us more than other news sources.
We at the Lynnwood Times also consider the context: who said it and where they are speaking from. We do not fact-check statements about personal opinions or beliefs unless those opinions or beliefs are relevant to an issue or will impact the context of article.