Whispering Pines may soon welcome hundreds of new residents
City council moves to reopen public testimony on rezoning Whispering Pines
by Luke Putvin
luke.putvin@lynnwoodtimes.com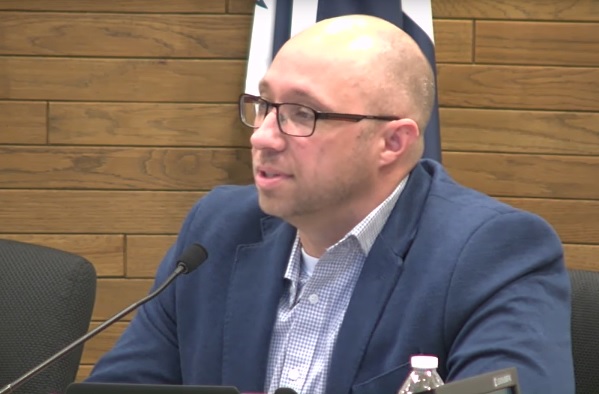 The Housing Authority of Snohomish County (HASCO) is set to demolish Whispering Pines in 2022. Whispering Pines Apartments is an affordable housing community constructed in 1968 with 240 units.
"Rehabilitating the existing structures to extend their life is not feasible for a number of reasons," said Todd Hall, City of Lynnwood Planning Manager. Hall mentioned HASCO's difficulties with the current state of the property including sites and buildings not being ADA-compliant, sewer issues and fire alarms not meeting current codes.
The proposal to the Lynnwood City Council from HASCO is not one of permission to demolish the current building. Instead, HASCO wants to rezone part of the existing property allowing them to build more units.
HASCO is looking to split the zoning of the east and west part of the property. Split zoning is uncommon but allowed, according to Lynnwood's municipal code and would allow high-density (RMH) residencies to be built on the west side while retaining the medium-density (RMM) zoning of the east side.
"Keeping the zoning as is would mean HASCO would not be able to rebuild the same number of units upon redevelopment," Hall continued. Without rezoning the property, HASCO would only be able to redevelop 219 units; if able to rezone, they estimate they could build 350-400 units.
Mark Smith, a resident of Lynnwood and executive director of an affordable housing non-profit called Housing Consortium of Everett and Snohomish County, urged the council to permit the rezone, saying that it will be beneficial to the City of Lynnwood and its inhabitants. "You have an opportunity to bring an amazing asset to the City of Lynnwood in the form of 340 to 400 new units of new construction built to modern codes," he said.
The current RMM zone has a height limit of thirty-five feet. Despite HASCO having budget restrictions and not expecting the building to exceed six stories, the proposed RMH zone has no height limit.
Councilmember Christine Frizzell worries what would happen if the council passes the proposal, HASCO changes plans and HASCO sells the property. In this scenario, "We have a zoning area that is highly out of character for that neighborhood," Frizzell stated. The rezoning would be attached to the property regardless of the owner.
Additionally, councilmember George Hurst is concerned with potential public transit issues of future tenants. He mentioned how simple it is to take a bus northbound but taking a bus southbound would require a half-mile walk north just to get to a protected crosswalk. Then, one would need to turn around and walk south another half mile.
"That section of Highway 99, we do not want pedestrians crossing there because that is where a lot of fatalities have happened," Hurst said. "We might have to look at a cost for a signaled crosswalk in that area."
Lynnwood City Attorney Rosemary Larson introduced at the March 25 city council business meeting, improper ex parte contact that had occurred. Improper ex parte contact is when potentially unethical conversations occur outside of council meetings. In this case, HASCO emailed each of the councilmembers and the mayor with clarifying information.
City attorney Larson asked the mayor and each councilmember if they read the email and/or attachment and if they replied. She asked if they felt they could still make an impartial decision. Each councilmember assured Larson and the public of their impartiality.
However, Larson also mentioned that this would be the point to mention if there has been any other improper ex parte contact. Each councilmember mentioned being contacted by Mark Smith.
When Larson asked the public if they had any concerns of impartiality mentioned by the councilmembers, many were bothered by this perceived lack of transparency. Multiple individuals asked if the council sought information from others in addition to Smith.
Each councilmember assured contact with Smith was professional, claiming he is an expert in the affordable housing sector, having over 20 years of work experience in the field.
Nevertheless, the council moved to reopen public testimony on the issue of rezoning Whispering Pines.
"I think that allowing the public to be able to trust that this is an open process and allowing them to question or rebut any statements they feel they may need to do so is in order," said Lynnwood City Council President Benjamin Goodwin.
Public testimony and the council's vote were tabled for a future council business meeting.