2019 Volunteer Appreciation Dinner
City recognizes community service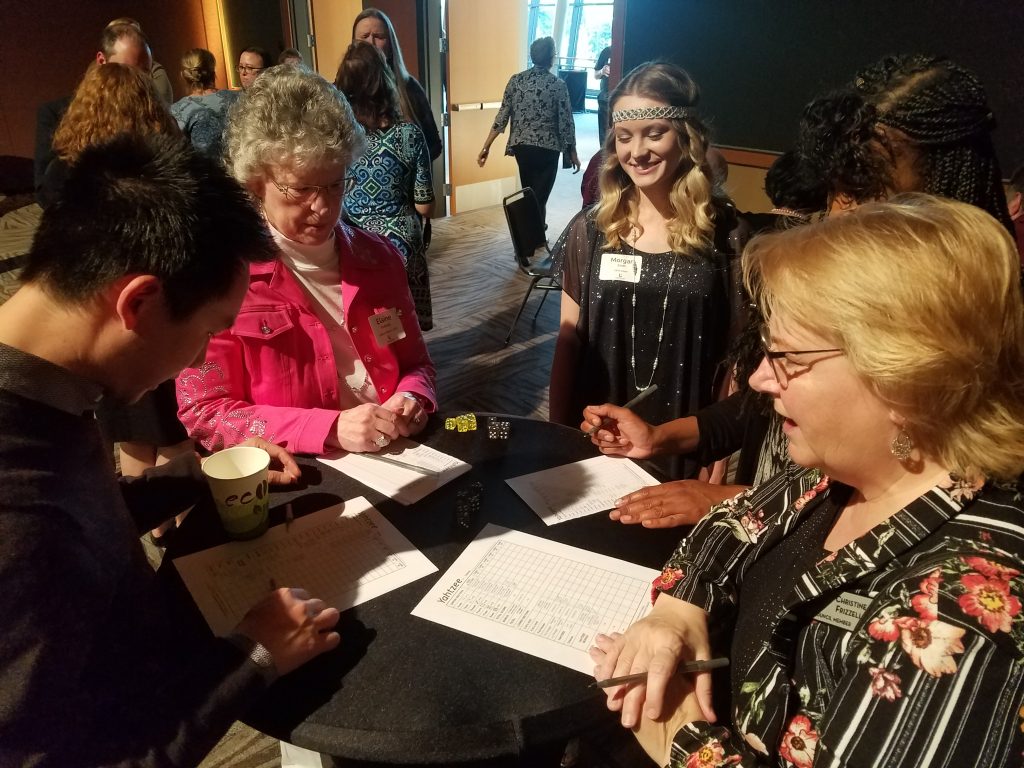 In recognition of 19,000 hours of volunteer hours in 2018, the city of Lynnwood hosted a "Roaring 20's" themed volunteer appreciation dinner at the Lynnwood Convention Center on April 24. The event respresented volunteers from the Arts Commission, Civil Service Commission, History & Heritage Board, Human Services Commission, Diversity, Equity & Inclusion Commission, Parks & Recreation Board, Planning Commission, Tourism Advisory Commissiom, Fire Corps, Volunteers in Public Safety (VIPS), Citizens Patrol, Police Explorers, Aquatics Volunteers, Park Improvement Volunteers, Senior Center, and Friends of the Library.
Misty Burke, Events and Outreach Coordinator for the city of Lynnwood said, "What makes this event special is the amount of enthusiasm, passion and dedication from members of the community. The volunteers worked an incredible 19,000 hours, which is equivalent to nine full-time employees."
Commander Wes Deppa of the Lynnwood Police Department was the emcee for the event. Both Lynnwood Mayor Nicola Smith and councilmember Christine Frizzell addressed volunteers and thanked them on behalf of the city. The six piece electro swing band, Good Co, kicked off the evening event with classic 1920s themed performances and volunteers enjoyed 20's themed games of Yatzee and blackjack.
To volunteer for the city of Lynnwood, visit online at http://www.lynnwoodwa.gov/City-Services/Community-Outreach/Volunteer.htm.