Hats off to the Lynnwood High School Class of 2019!
By Mario Lotmore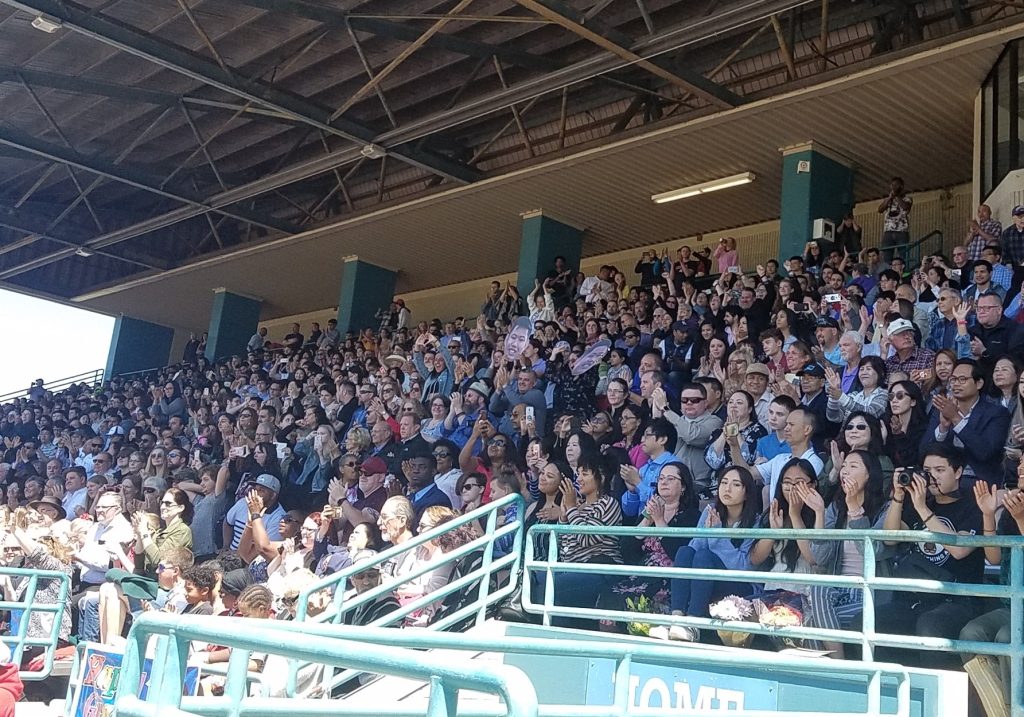 On June 15, in front of over a thousand cheering parents, family and friends, 316 Lynnwood High School seniors were awarded their high school diplomas at Edmonds School District Stadium.
The Lynnwood High School Band with Amy Stevenson conducting, opened the commencement ceremony.  On his violin, Shintaro Tanedo, performed the "The Star-Spangled Banner" and Edmonds School Board District 1 Director Gary Noble welcomed the students, staff, teachers and families.
After speeches by Valedictorian James "Jimmy" Jhong, David Golden and graduating senior Connor Bjornson, Principal Mike Piper presented the seniors to the members of the Edmonds School Board to be awarded their high school diplomas.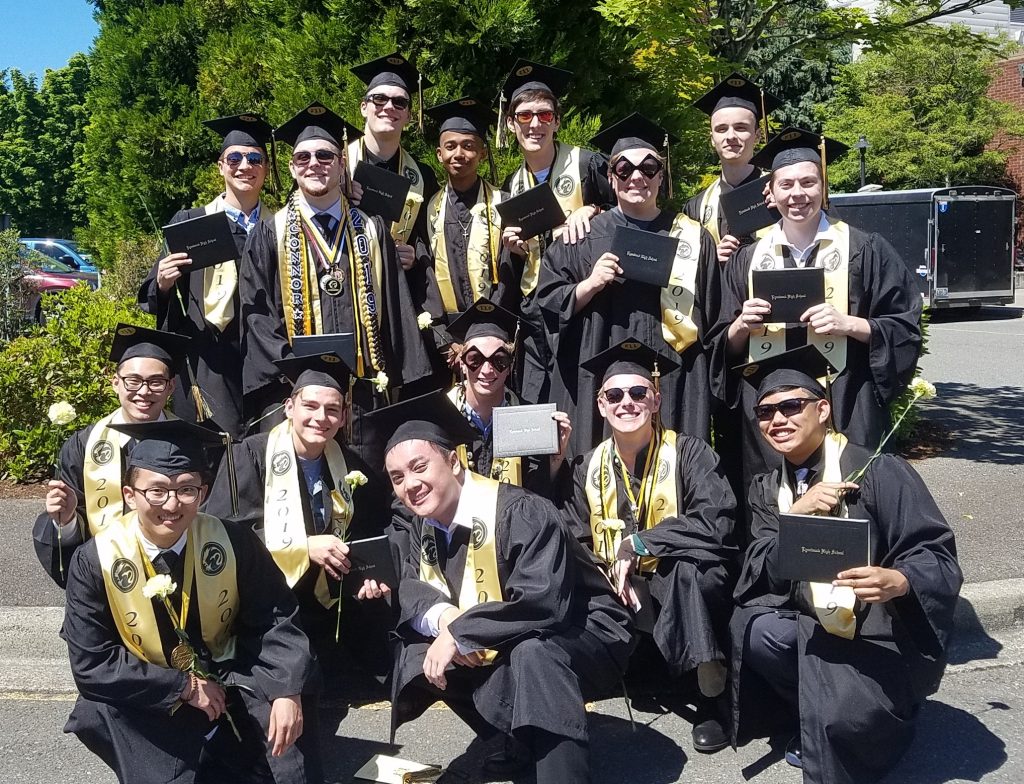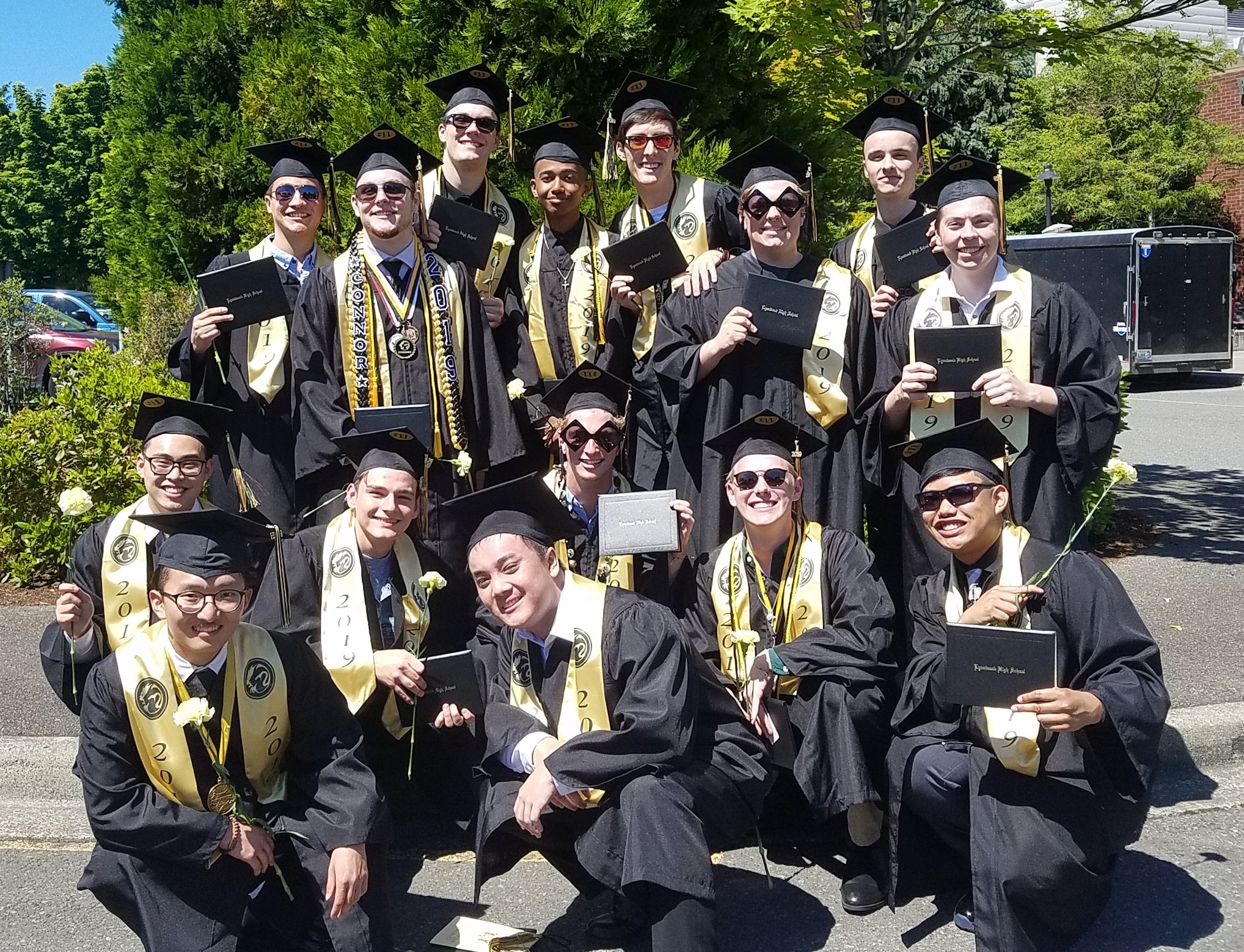 Edmonds School District Superintendent Dr. Kris McDuffy along with Assistant Superintendent Greg Schwab and School Board Director Gary Noble presented diplomas. Lynnwood High School teachers Don Ide (Marketing) and Gary Walton (Behavioral Education) presented each graduate with yellow carnations.
Lynnwood High School teacher Mr. Gary Walton presenting carnation to Omar Al Zeir.

Lynnwood High School teacher Mr. Don Ide waving to parents.
Class Officers: Max Rimando, President, Nyamiri Tutlam, Vice President, Noah Gronning, Secretary, Nocile Porter, Treasurer, Tim Shepel, Activities Coordinator, and Grace Teno Personal Relations provided the ending remarks reflecting on how much each of them and their fellow classmates have grown over the years and how the Class of 2019 are ready to take on the world.
Lynnwood Times Photo by Mario Lotmore. ASB President Max Rimando.

Lynnwood Times Photo by Mario Lotmore. ASB Vice President Nyamiri Tutlam.
When asked what he is most proud about the class of 2019, Walton said, "The bond between students that strengthened between junior and senior years."
Principal Piper's response was, "The way this close-knit group learned how to look out for one another," is what he would miss most.
Ryan Nelson

Micael Evans

Jasdeep Singh

Ahmed Mohamed and Family

Nicole Porter with grandmother Laurie Porter
Friends (L to R): Elisa Ho, Shaila Shereen, Tharu Lansakaranayake and Merissa Gurung

Moska Jamali and Family