DIY Rag Wreath: An Independence Day craft
By Amy Donovan editorial@lynnwoodtimes.com
Handmade wreaths are a simple inexpensive way to decorate your home and this shabby chic rag wreath would add some patriotic flare to your front door! All of the materials were purchased at Michael's on Alderwood Mall Way at low cost. I chose six different bandanas with varying red, white, and blue patterns for our Independence Day theme this time but you may choose whatever wild patterns or colors you like.
Materials
Scissors
1 18" Wire wreath frame
6 18" x 21" bandana squares (or 2-3 yards of cotton weight fabric)
Instructions
Fold each bandana in half and then cut along the crease. Then cut each half bandana into long strips of fabric that are approximately 1 inch wide and 9 inches in length. You may find it helpful to fold each section lengthwise into quarters and cutting that into strips, rather than taking a jagged safari into the open plain of fabric but your cuts don't need to be perfectly precise. Organize the fabric strips into separate red, white, and blue piles and then you're ready to put the wreath together.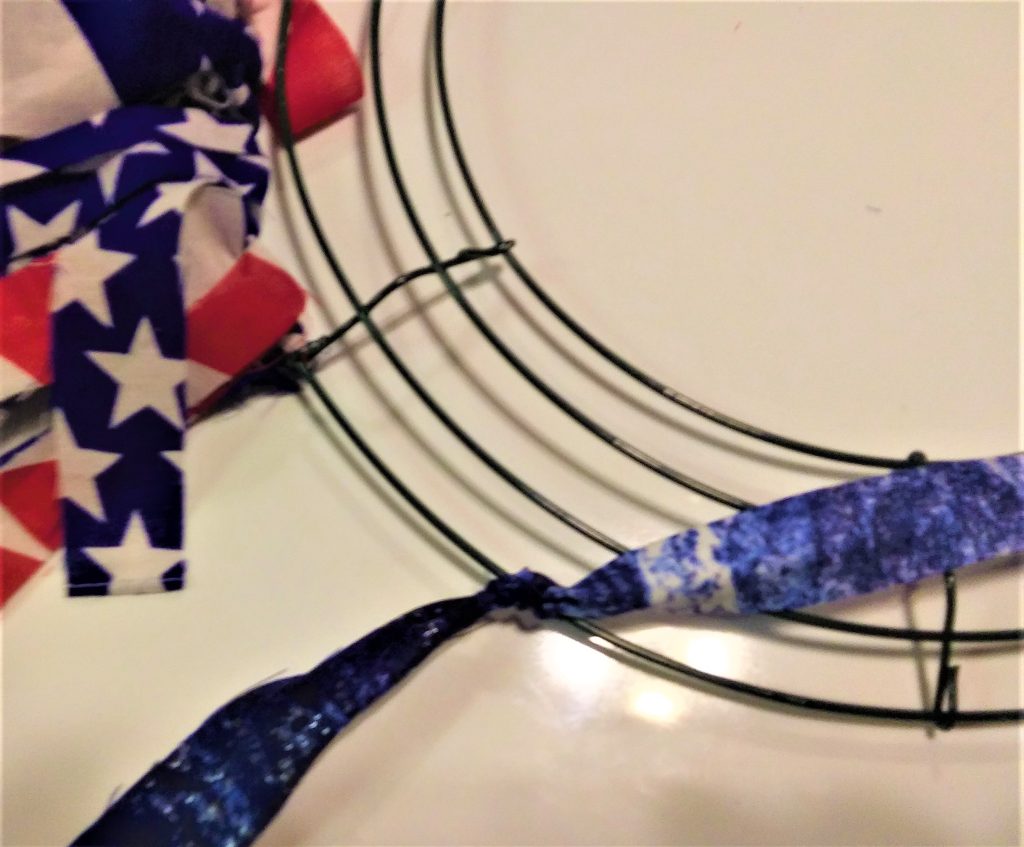 Begin tying fabric strips of one color to a section of the outermost wire of the frame. As a section of wire gets more filled, scoot the ties over so you can squeeze a few more ties in. Once it's full, tie fabric strips to each inner row of wire until one pie wedge section of your wreath is filled with that color. Rotate the frame a tick then repeat with the next color on the adjacent section. During this phase of the project, you may want to listen to an audio book to pass the time as it makes the time seem to go by faster.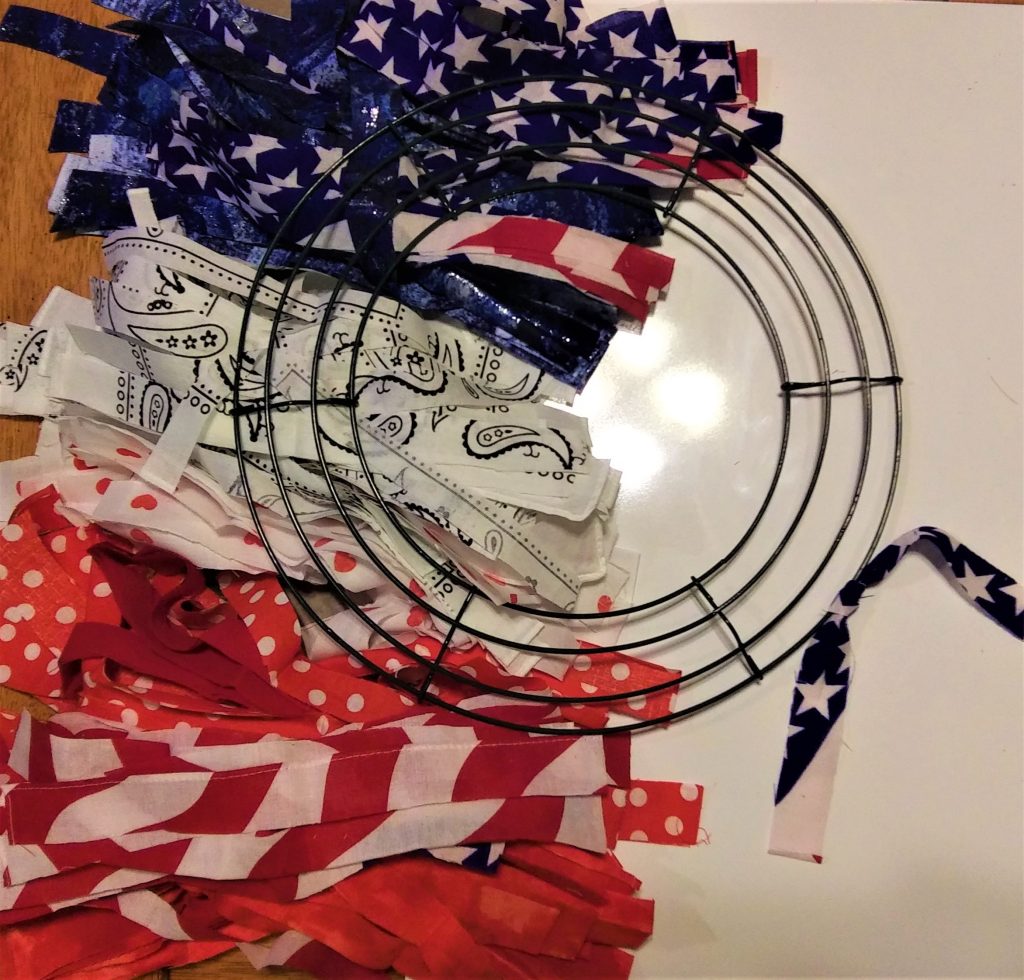 Alternate filling wedges of the frame with ties of each color until the entire frame is full. Then step back, stretch, and admire the adorable wreath you have just made! Happy Independence Day!