Eggs-plore auction raises money for local non-profits
By Luke Putvin luke.putvin@lynnwoodtimes.com
Over 100 people attended the Eggs-plore auction at City Hall on June 13. Among those in attendance included Mayor Nicola Smith, Council Vice President Christine Frizzell, Councilmember Ruth Ross and City Council Candidates Naz Lashgari, Nick Coelho and Ashkan Amouzegar.
"I want the community to have the sense that art is accessible," said Councilmember Ross. "Anybody could come tonight, get a piece of original art for a good price and support a great cause."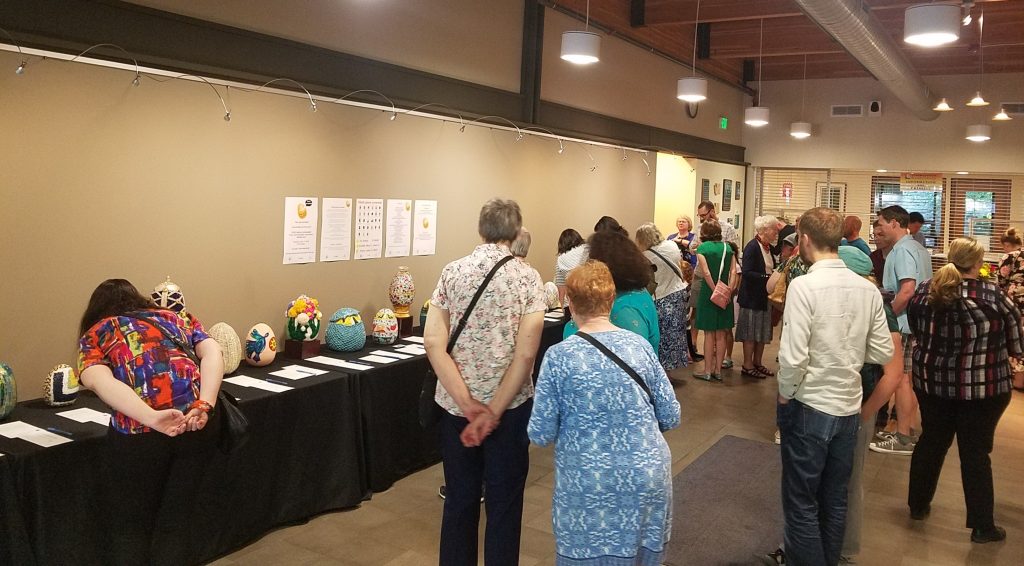 Last year, the Human Services Commission helped the Arts Commission decide to give the auction proceeds to the Lynnwood Food Bank and Trinity Lutheran Church's "Neighbor in Need" program.
This year, the Eggs-plore auction raised $1960, about $100 more than last year. There was a total of 55 bidders at the auction. The Arts Commission will decide which recipient(s) will receive the donations at their next meeting.
"Art is a lot more than making something pretty," said Elizabeth Lunsford, chair of the Lynnwood Arts Commission. "Art gives us a sense of place and community. The Arts Commission advocates for the value of art. This event also helps bring attention to the various non-profits around Lynnwood; one of my favorites is Clothes for Kids."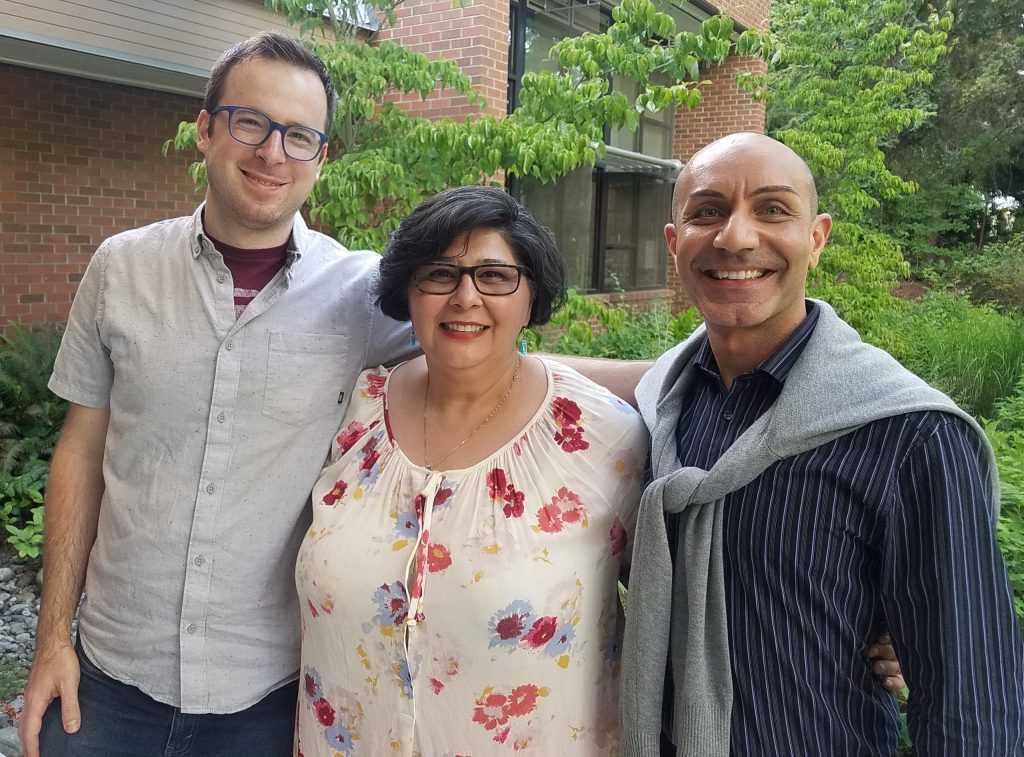 Lynn Sordel, Director of Parks, Recreation and Cultural Arts, commended the hard work of all the local artists. He also spoke of the dual-purpose event, not only exposing local art to the community but exposing all of the local human services organizations at which the eggs were placed during the hunt.
Jane, a resident of Lynnwood, attended the auction with her son. "I had received an email saying I won a prize," she said. "By hunting for these eggs, I learned a lot about the area of Lynnwood and about businesses and organizations I had never heard of." She went on to say how she has lived in Lynnwood most of her life and spoke about how great of a city it is to raise a family.
"Events like this prove you don't have to live in Seattle to experience art and culture," Jane said.