Local three-time UFC Heavyweight Champion Randy Couture raises money for veterans
By Mario Lotmore publisher@lynnwoodtimes.com
On June 15, the Northwest G. I. Foundation chapter of the Xtreme Couture Foundation hosted a charity poker run in honor of U.S. veterans at Heritage Park.  The event organizer and founder of the northwest chapter, Patrick Crosby, husband of Lynnwood City Council candidate Julieta Altamirano-Crosby, was pleased with the turnout of at least 150 attendees and participants. Blue Mariah Band performed at the event as well. Patrick Crosby was grateful and thankful for everyone who attended.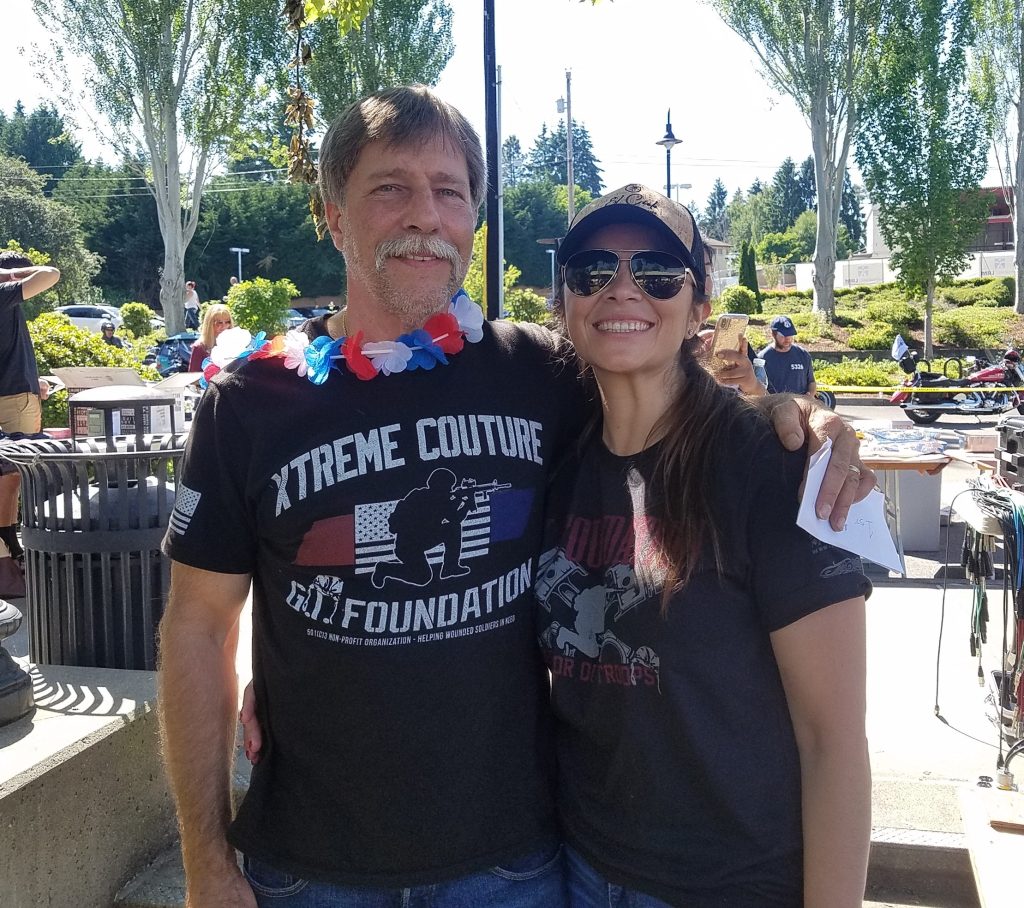 Attendees came from around the Puget Sound, some from as far as Tri-cities. American Legion Riders Post 76 Arlington President David Roth said, "We are veterans helping veterans." His organization provides financial assistance and helps veterans with transportation needs to/from medical appointments. He is proud that his chapter has helped dozens of veterans find jobs, overcome homelessness and start college.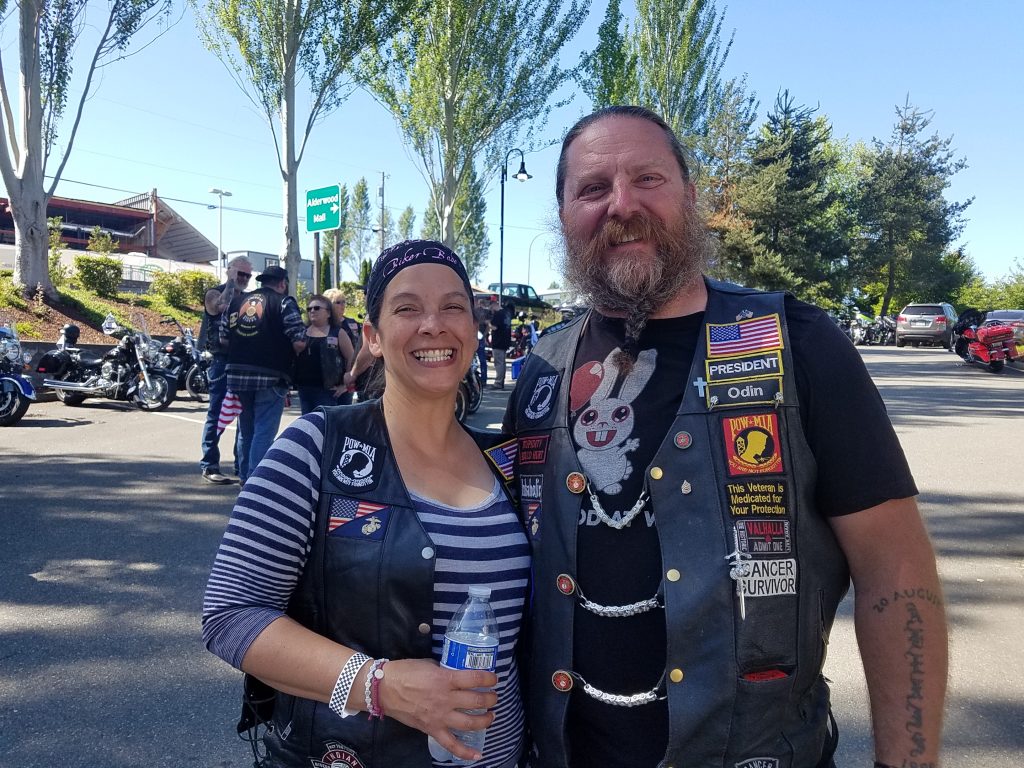 Renee Crosby, daughter of Patrick Crosby, is proud of her father for the veterans his organization has helped. "My father is super selfless. He is not a veteran, yet he is willing to be there for them. It is all about paying it forward."
Everett native, actor, Ultimate Fighting Championship (UFC) champion and founder of the Xtreme Couture G.I. Foundation, Randy Couture, led the MC Ride for the Troops Charity Poker Run which started at the Everett Veteran Clinic and ended at Northwest Veterans Museum at Heritage Park. Couture wrestled at both Alderwood Middle School and Lynnwood High School before serving in the U.S. Army and attaining the rank of Sergeant in the 101st Airborne.
"Last year my foundation provided sixteen $10,000 checks. This year we hope to increase that number to twenty recipients. Since its inception ten years ago, the foundation has donated nearly $2 million to veterans and their families," said Couture.
The Xtreme Couture G.I. Foundation raises funds for veterans wounded in combat. Couture said, "I aim to take some financial pressure off wounded veterans and their families." The foundation opened its first chapter in Las Vegas and is now located in St. Louis, East Moline and Lynnwood.
Former combat veteran U.S. Army Platoon Sergeant and Apache pilot, Joseph Wankelman, said the foundation provided the support team he needed to cope with PTSD. "Isolation is the enemy. The G.I. Foundation introduced me to a team that spoke my language. I couldn't thank Pat [Crosby] enough. I felt society thought I was a monster, but the team showed me something different."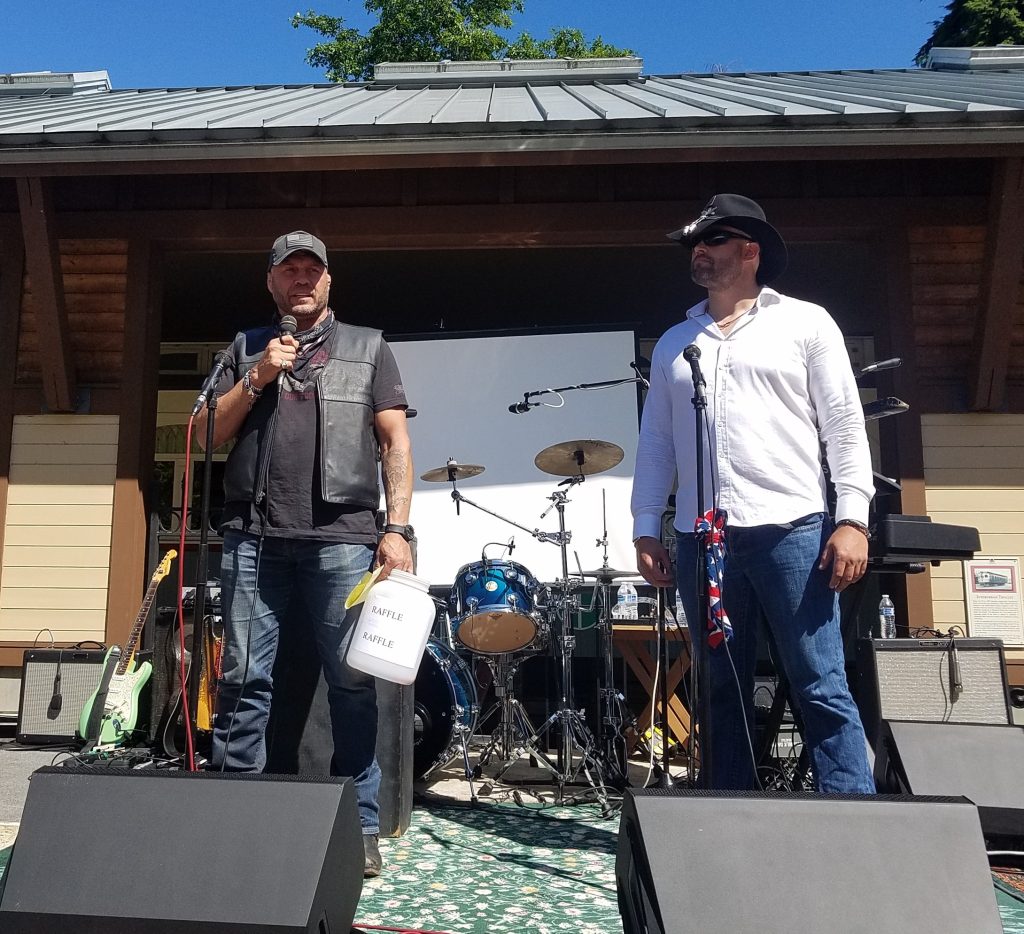 Wankelman added, "After making myself vulnerable to express myself, I now have hope. My mission is to help others." When asked what advice to give someone struggling with PTSD, Wankelman replied, "Life is hard. You need to put one foot in front of the other. You may not know where you are going, but you will get somewhere better. It will get better."
Wankelman will be releasing a book in September titled, "Confessions of a Warrior." You will be able to find it on Amazon or at Barnes & Noble bookstore. If you know of anyone struggling with PTSD, know of veteran in need or want to donate visit https://lyfwithlisa.wixsite.com/nwgifoundation.
Lynnwood Times photo by Mario Lotmore. Xtreme Couture Poker Run on June 15.

Lynnwood Times photo by Mario Lotmore. Xtreme Couture Poker Run on June 15.

Lynnwood Times photo by Mario Lotmore. Xtreme Couture Poker Run on June 15.

Lynnwood Times photo by Mario Lotmore. Blue Mariah Band at the Xtreme Couture Poker Run on June 15.