Lynnwood philanthropist seeks individuals who lost loved ones to addiction for Christmas Tree memorial
LYNNWOOD, Wash., November 19, 2023—Each year Patrick Crosby, who is Chairman of the Northwest Chapter of six-time UFC Champion Randy Couture's Xtreme Couture G.I. Foundation, displays a Christmas Tree memorial on his front lawn adorned with photos of veterans who have given their lives to serve their country. This year, for the first time ever, he plans to install a second tree honoring family members who have lost a loved one to drug and alcohol addiction.
"It is with a heartfelt request that I reach out to you. I am seeking individuals who have experienced the loss of a loved one to addiction, whether they be parents, family members, or friends," said Patrick Crosby.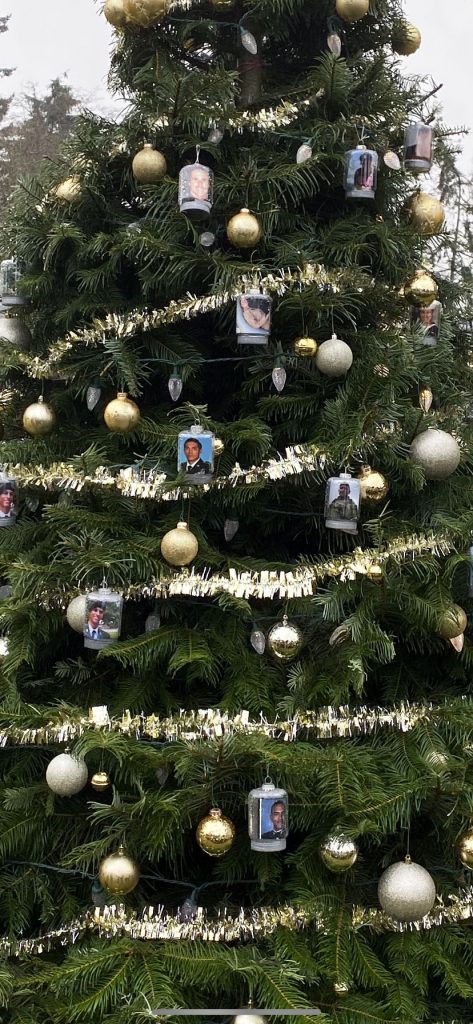 The tree will be installed athis recovery house on 44th Avenue West in Lynnwood, called the 44th Recovery House, during a tree lighting ceremony on December 9, 2023, at 6 p.m. The facility will also be adorned with several festive lights throughout the season. The tree lighting ceremony is open to anyone and everyone and will feature live caroling in addition to the titular tree lighting.
Those interested in having their loved ones honored on the tree can submit a 3×5 photo to 6406 208th Street, Lynnwood, 98036 or email electronic photos to Crosby at: patrickcrosby@frontier.com.
The images will be printed, laminated, and prominently displayed on the tree as a tribute to their memory, Crosby says.
Crosby also encourages anyone interested to send cards to the families or friends which will be represented on the tree. Those interested can address their cards to 17804 44th Avenue West, Lynnwood, 98037.
At the end of the holiday season Crosby and his team will scan all of the cards and distribute them to everyone who has registered and wishes to participate.
"Though this undertaking is undoubtedly painful, my intention is to foster unity among grieving families and friends. Through shared experiences, care, and support, we hope to facilitate healing and understanding," said Crosby. "As the saying goes, there is strength in numbers."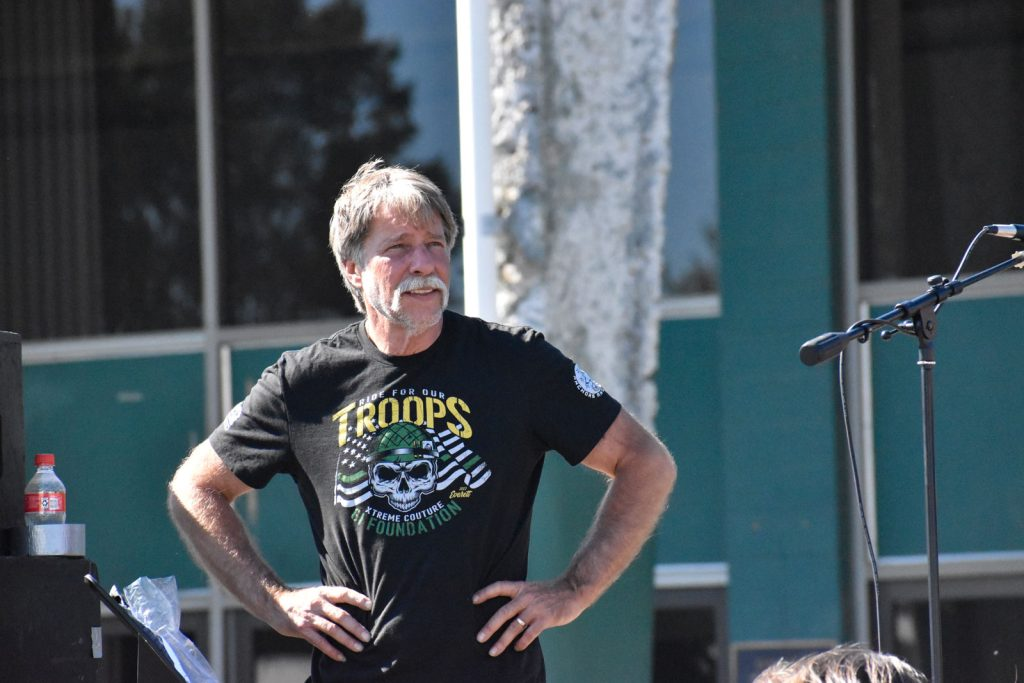 The last four years, Crosby, who is also husband to Lynnwood City Council Vice President Julieta Altamirano-Crosby, has honored fallen veterans and their families on a tree right out front of his house in Lynnwood.
Crosby has been active in Lynnwood's veteran community for many years, hosting weekly meetings for veterans, working with them with recovery from substance abuse and PTSD, and hosting motorcycle runs and MMA fights. All of the events and fundraisers put on by Crosby, by extension of Couture's Foundation, returns 97% and a half of all money raised back to the community they serve — raising about $300,000 a year for veterans and their families.
As a former addict himself with 36 years of recovery under his belt, honoring those lost to substance abuse is a cause that's near and dear to his heart.
About the Xtreme Couture Foundation
The Xtreme Couture GI Foundation was formed to raise money and awareness to assist our Nations Combat Veterans and their families struggling with financial burdens as they return to civilian life. The chairman of the northwest chapter or organizer of this event, Patrick Crosby, was pleased with this year's turnout.
Couture told the Lynnwood Times in an interview, "I aim to take some financial pressure off wounded veterans and their families."
The foundation opened its first chapter in Las Vegas and is now located in St. Louis, East Moline and Lynnwood.
Former combat veteran U.S. Army Platoon Sergeant and Apache pilot, Joseph Wankelman, said in a 2019 interview that the foundation provided the support team he needed to cope with PTSD. "Isolation is the enemy. The G.I. Foundation introduced me to a team that spoke my language. I couldn't thank Pat [Crosby] enough. I felt society thought I was a monster, but the team showed me something different."
Wankelman added, "After making myself vulnerable to express myself, I now have hope. My mission is to help others." When asked what advice to give someone struggling with PTSD, Wankelman replied, "Life is hard. You need to put one foot in front of the other. You may not know where you are going, but you will get somewhere better. It will get better."