EVERETT, Wash. – Six-time UFC champion Randy Couture led 300 motorcyclists from the Everett Veteran Center to the Evergreen Speedway in Monroe on Saturday, June 25, for the 2nd annual Xtreme Couture G.I. Foundation poker run to raise funds for combat veterans and their families.
An after party featuring music by the Blue Mariah Band, food, a raffle, awards, a meet-and-greet with Couture, and 25 sponsored booths met the riders at the Speedway to conclude their, approximately, 100-mile trek through Snohomish County. The Speedway also selected Couture as Grand Marshall for the track's first Nascar race of the season.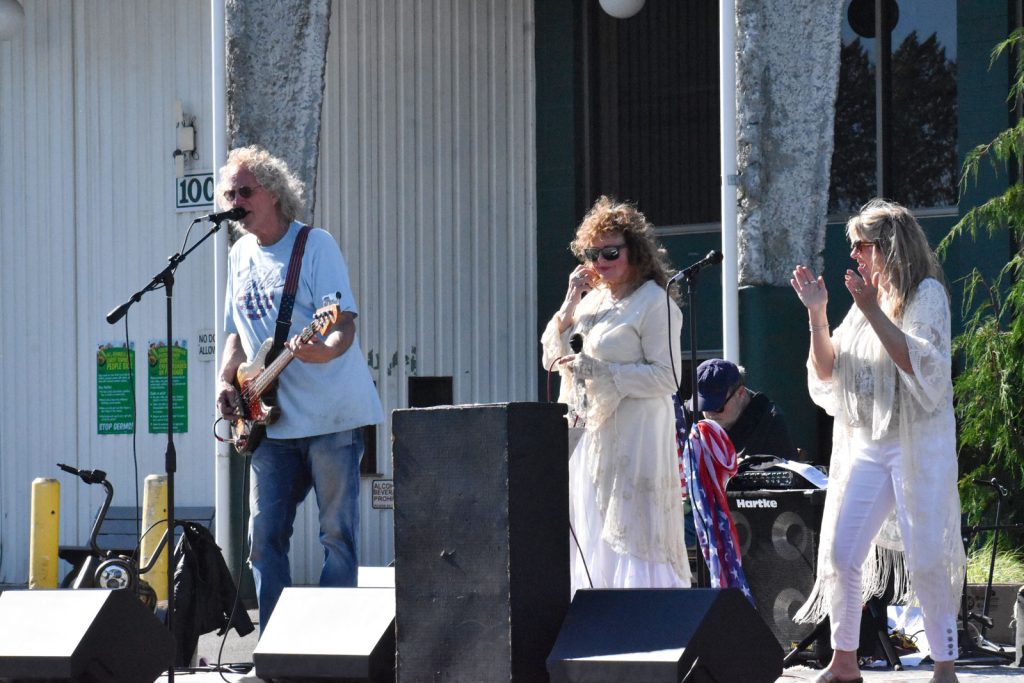 Harley Davidson, one of the primary sponsors of the event, provided Couture with a brand new 2022 Street Glide ST for the ride, which is a sport touring motorcycle with a 117 engine and high saddle bags for a bigger lean angle.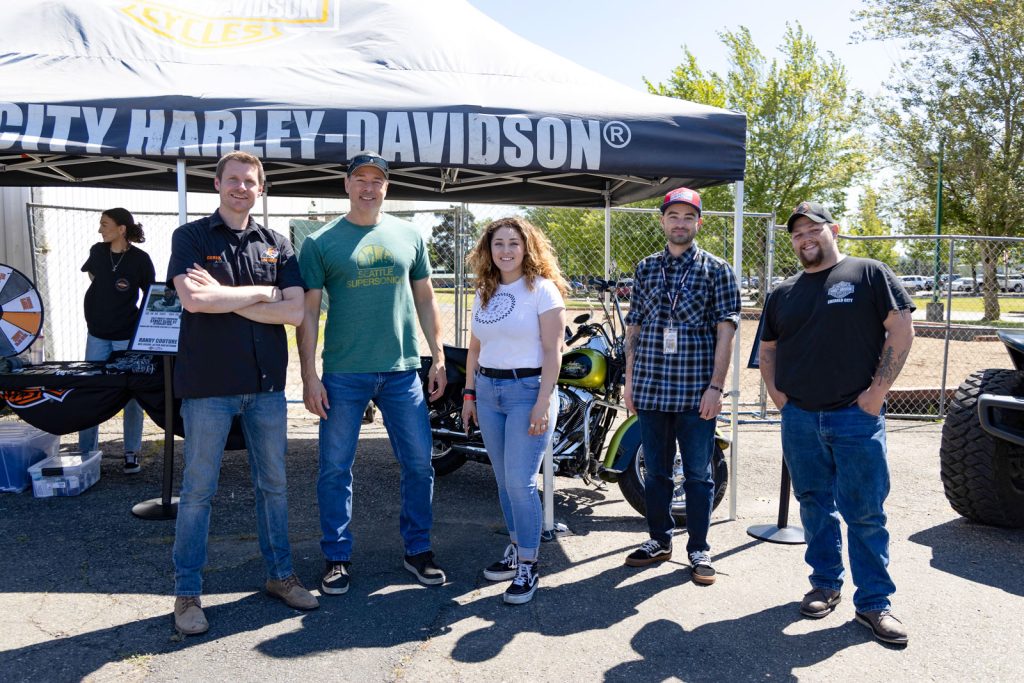 "We were really excited to have the opportunity to provide Randy with a state-of-the-art motorcycle," Vanessa Dueñes, with Lynnwood's Emerald City Harley, said. "When we found out about the Xtreme Couture G.I. Foundation it was something we really aligned with, helping out veterans, especially local veterans in our area."
Emerald City Harley Davidson also partnered with Law Tigers of Washington and 99.9 KISW for a motorcycle giveaway as part of their Key to the Northwest Campaign. The 2011 Softail Heritage bike, autographed by Couture himself, is bright green with custom pinstripes to pay homage to the rich Washington landscape.
"We always love to support any motorcycle event in the state of Washington and if we can combine that with supporting our troops and our veterans we jump at the chance, so there couldn't be a better combination," Derek Roberts, Washington State Marketing Manager for Law Tigers Motorcycle Lawyers, told the Lynnwood Times.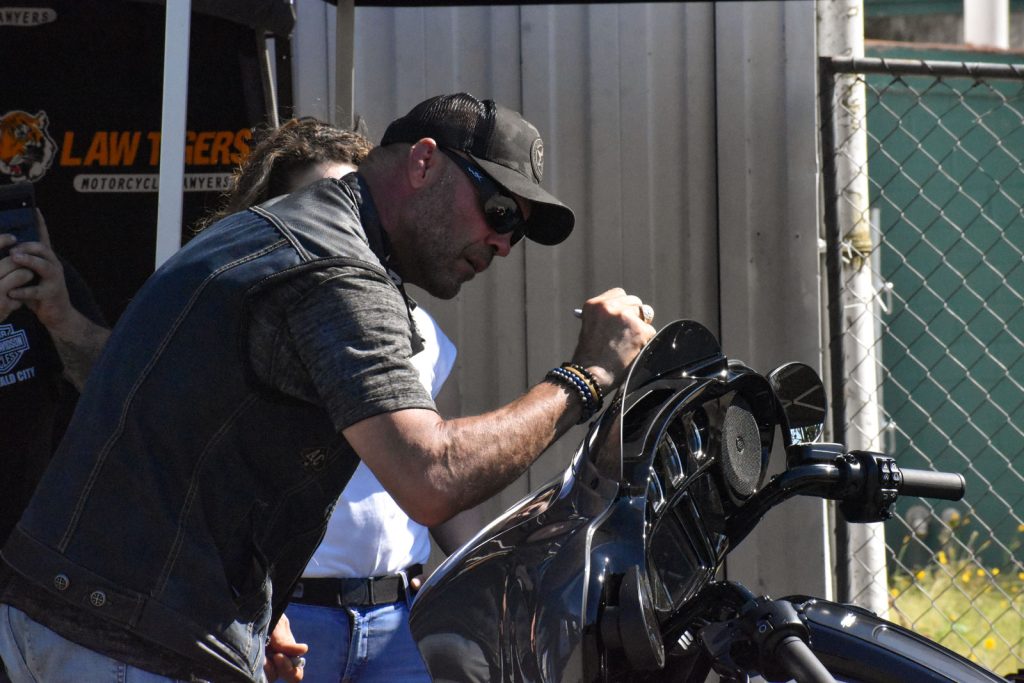 Next month, July 16, Emerald City Harley will be hosting their Rockabilly Rumble at their Lynnwood dealership which will include live music, car and motorcycle shows, and announce the long-awaited winner of the motorcycle giveaway.
"The best thing about a Harley is it's not just a motorcycle it's a community. If you pass by another Harley, you're going to get some acknowledgement. You're not just buying a machine, you're buying a feeling," Dueñas said.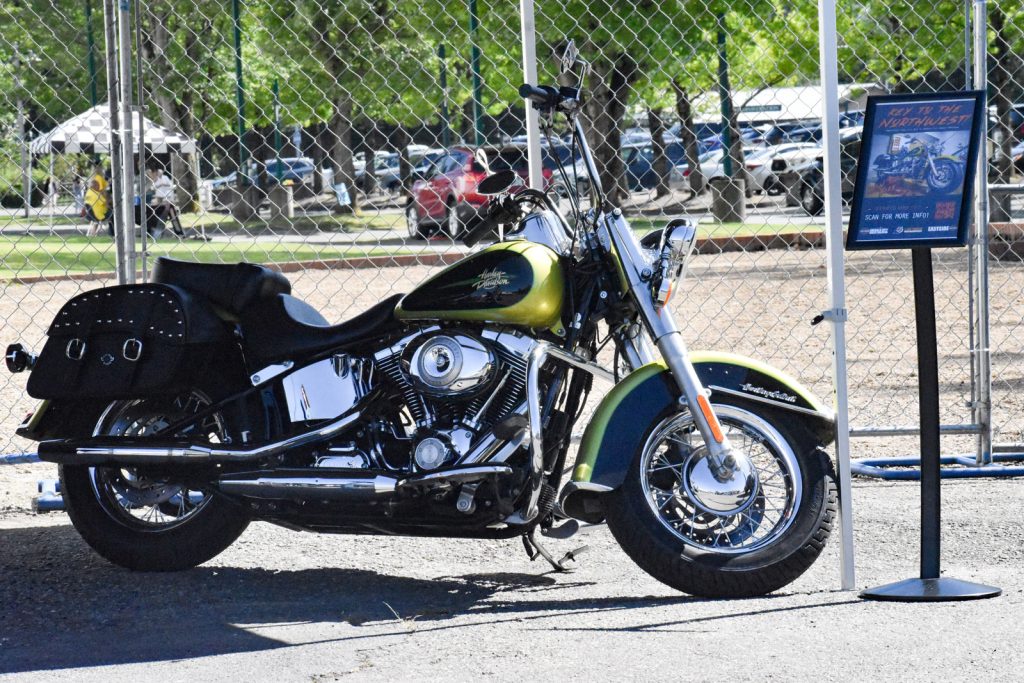 The price of admission to enter the ride was a $30 donation and $10 for passengers, which included admission to the after party and raffle entry. Those who did not participate in the ride could also attend the after party for a $35 donation which included a meal ticket, raffle entry, and a meet-and-greet with Couture. All military could ride or attend free-of-charge and all proceeds from admission sales went toward supporting the Xtreme Couture G.I. Foundation.
Notable Sponsors
Along with Harley Davidson and Law Tigers, other notable sponsors included Mission 22, Guardians of the Children, Reboot Recovery, and Veterans for Worship.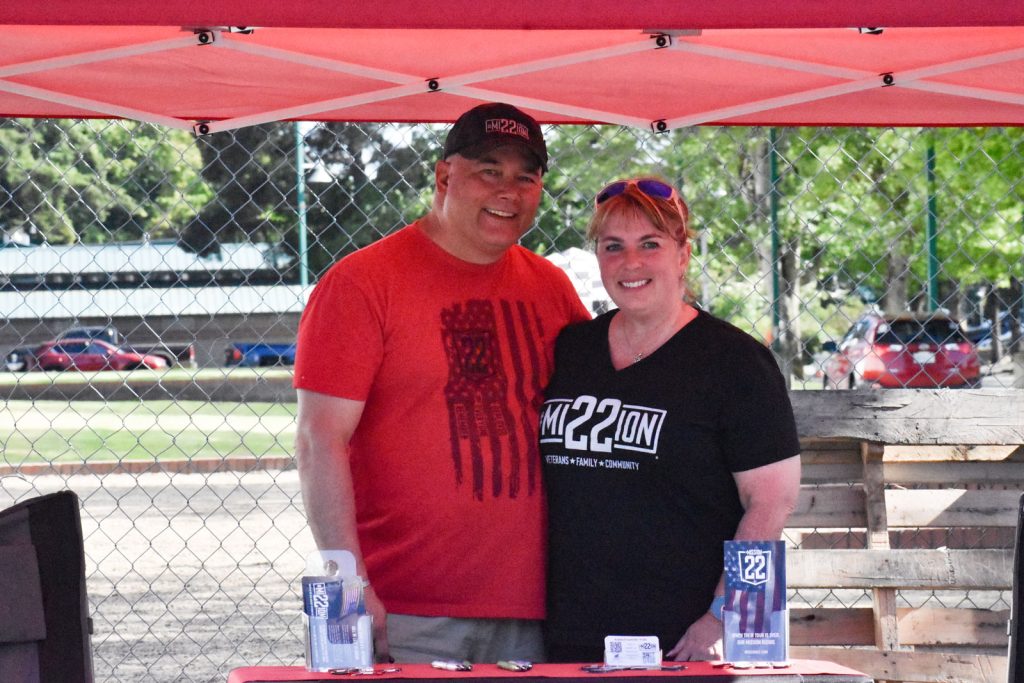 Mission 22 was founded by veterans and run by veterans to bring awareness to veteran suicide and help veterans in times of crises through gym memberships, wellness programs, and long term recovery and resilience. The organization gets its name from the unfortunate statistic that 22 veterans die a day from suicide.
"It's a great organization. Up to 88 percent of the profits go back to the veterans," Jennifer Simerly, Marysville-based Ambassador for Mission 22, told the Lynnwood Times.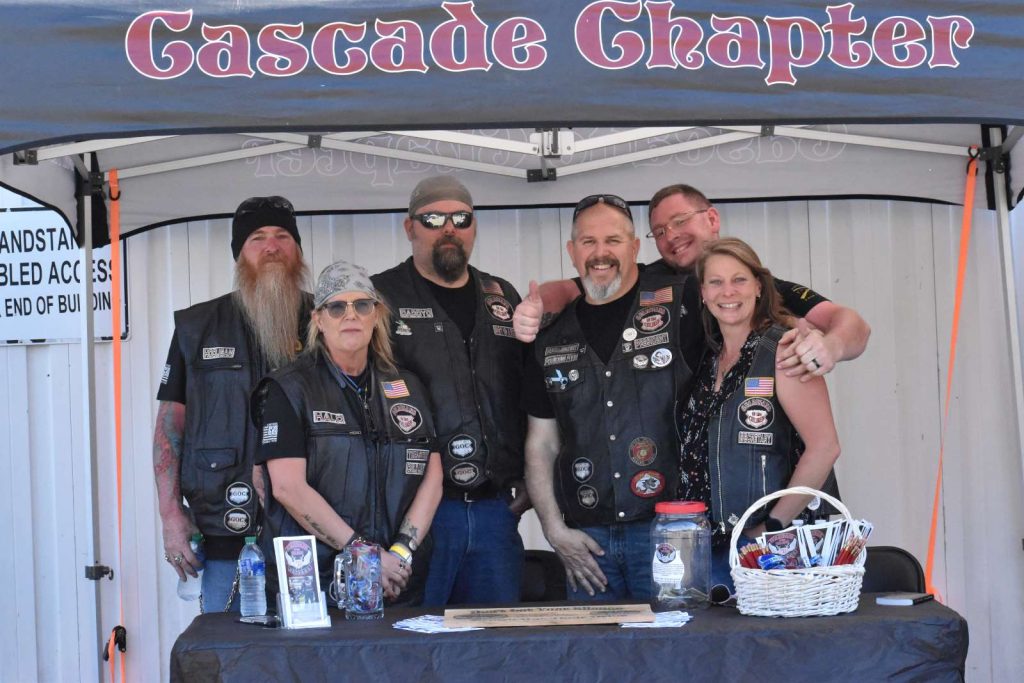 Guardians of the Children is a biker organization dedicated to protecting victims of child abuse. They serve as a public benefit organization aiming to improve the quality of life for their community by educating the public and making them aware of the steps to take in order to prevent, recognize, and react responsibly to the reality of child abuse.
"We feel that as an organization, who better to advocate for victims of child abuse than adults who were victimized themselves?" Huckleberry, President of Guardians of the Children, told the Lynnwood Times.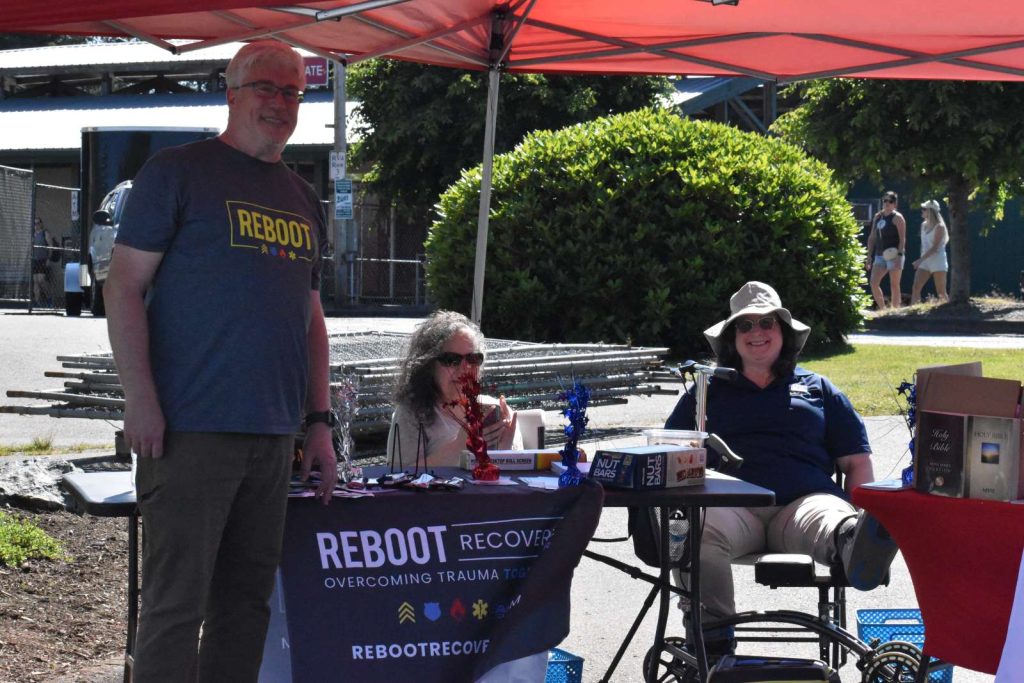 Reboot Recovery claims to be the world's largest peer-led trauma healing program with nearly 200 course locations spanning 34 states and 7 countries.
Reboot utilizes trauma healing courses and online community. Their programs provide a blend of clinical insight and Christian faith-based support.
Next month Reboot Recovery will make their Snohomish County debut with a new office opening in Marysville, on the corner of State Avenue and 3rd Street.
"We deal with any type of trauma. Anything that's happened to you that's unexpected that creates a memory, that doesn't help you move forward and leaves you stuck," Kathy Jo Khan, Reboot Recovery, told the Lynnwood Times.
Veterans For Worship (V4W) is an organization with the mission of bringing God to Veterans by serving them and their families through chapel service worship events, providing bibles, spiritual guidance, counseling, prayer, and fellowship. They operate out of Mill Creek Foursquare Church in Lynnwood.
About Randy Couture
Randy Couture is an actor, UFC Champion, former collegiate and Greco-Roman wrestler, and served in the U.S. Army 101st Airborne from 1982-1988.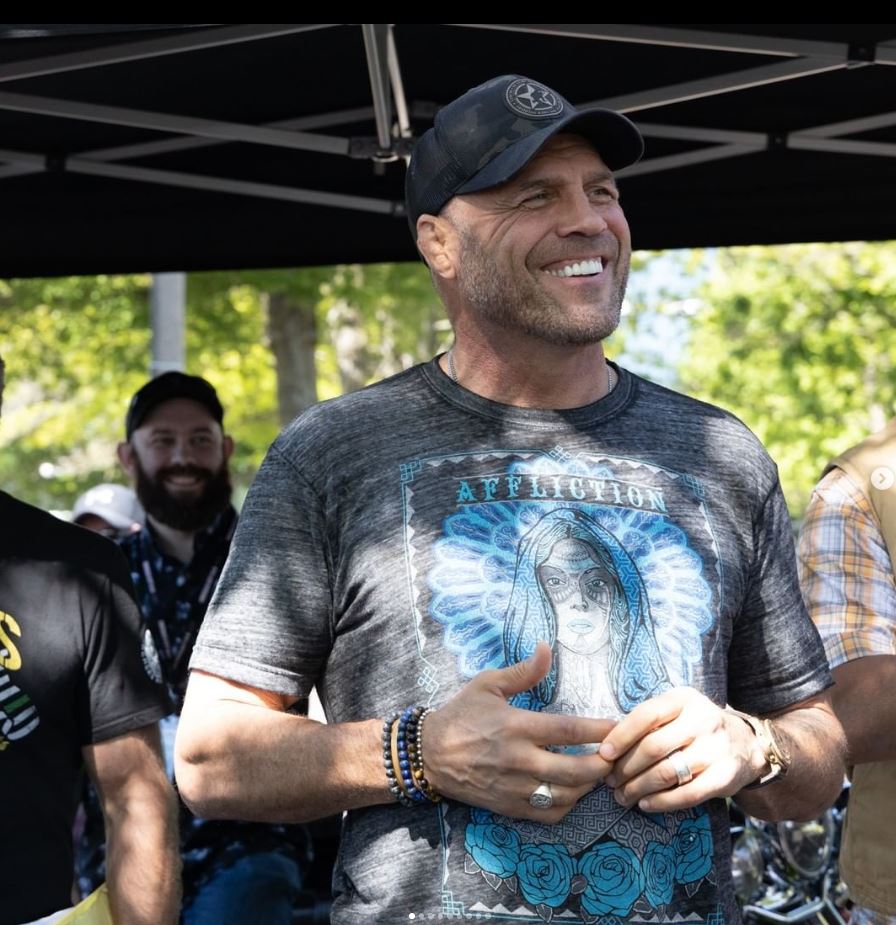 After completing his military service, Randy decided to begin working as an assistant wrestling and strength conditioning coach at Oregon State University. By December of 1997, at the age of 33, Randy made his debut into the world of professional fighting, claiming victory in the Heavyweight division of his first appearance in the UFC.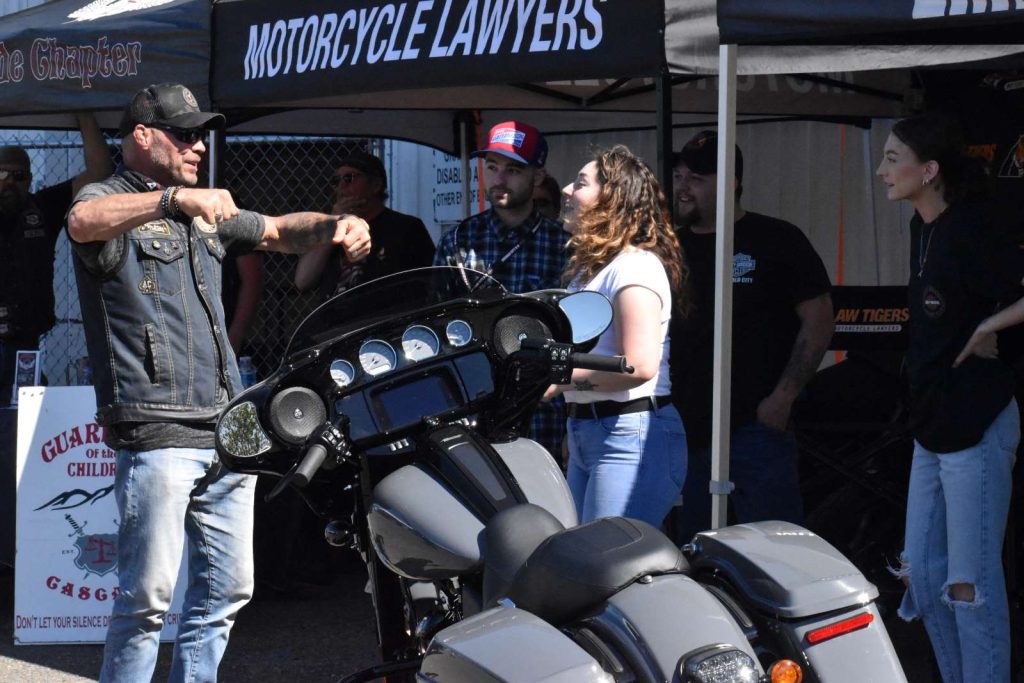 With over 25 years of training in freestyle and Greco-Roman wrestling, Randy's preferred method of offense in mixed martial arts competition was what is commonly referred to as "Ground and Pound." Although this method was Randy's token move, he also demonstrated a variety of skills in both boxing as well as Brazilian Jiu-Jitsu. Randy eventually moved down a weight class to the Light-Heavyweight division, where he would spend the remainder of his UFC career spanking out one victory after another. Randy is to this day the only UFC competitor to hold titles in the both the Heavyweight and Light-Heavyweight divisions, and he was inducted into the UFC Hall of Fame in June of 2006.
Randy dedicates his time to running his own gym, Xtreme Couture MMA; a thriving clothing line, Xtreme Couture MMA Clothing; commentating for the Professional Fighters League (PFL) and formerly commented for the UFC and on Fox. Along with starting his own nonprofit the Xtreme Couture GI Foundation Randy is dedicated to honoring the veterans of America's armed forces.
About Xtreme Couture G.I. Foundation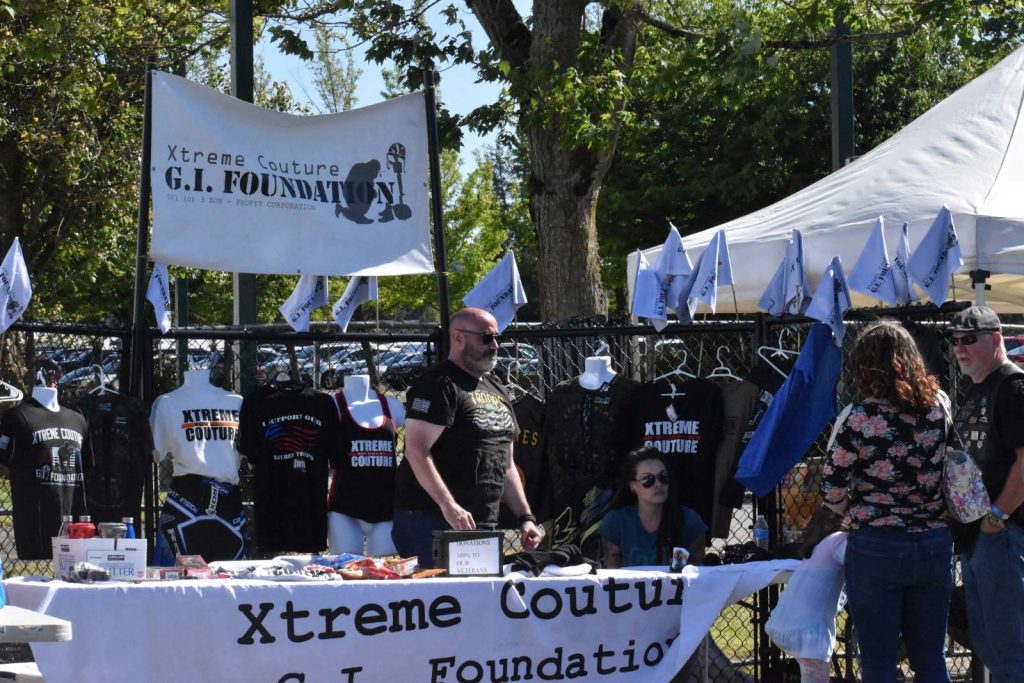 The Xtreme Couture GI Foundation was formed to raise money and awareness to assist our Nations Combat Veterans and their families struggling with financial burdens as they return to civilian life. The founder of the northwest chapter or organizer of this event, Patrick Crosby, was pleased with this year's turnout.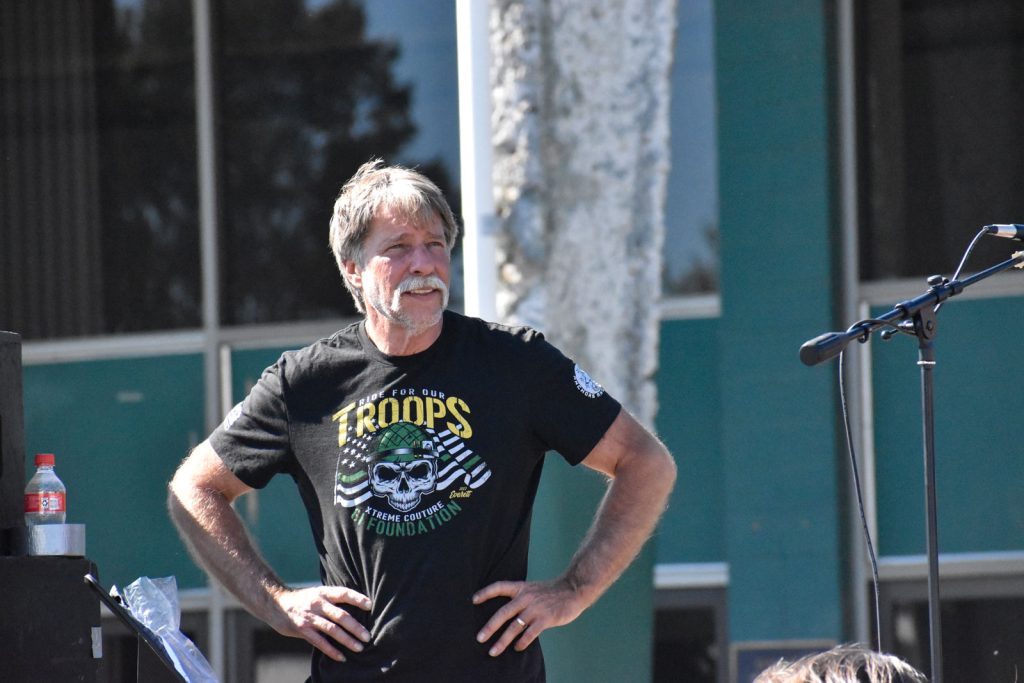 Couture told the Lynnwood Times in an earlier interview, "I aim to take some financial pressure off wounded veterans and their families."
The foundation opened its first chapter in Las Vegas and is now located in St. Louis, East Moline and Lynnwood.
Former combat veteran U.S. Army Platoon Sergeant and Apache pilot, Joseph Wankelman, said in a 2019 interview that the foundation provided the support team he needed to cope with PTSD. "Isolation is the enemy.  The G.I. Foundation introduced me to a team that spoke my language.  I couldn't thank Pat [Crosby] enough.  I felt society thought I was a monster, but the team showed me something different."
Wankelman added, "After making myself vulnerable to express myself, I now have hope. My mission is to help others." When asked what advice to give someone struggling with PTSD, Wankelman replied, "Life is hard. You need to put one foot in front of the other. You may not know where you are going, but you will get somewhere better. It will get better."
Pictures from the Randy Couture Event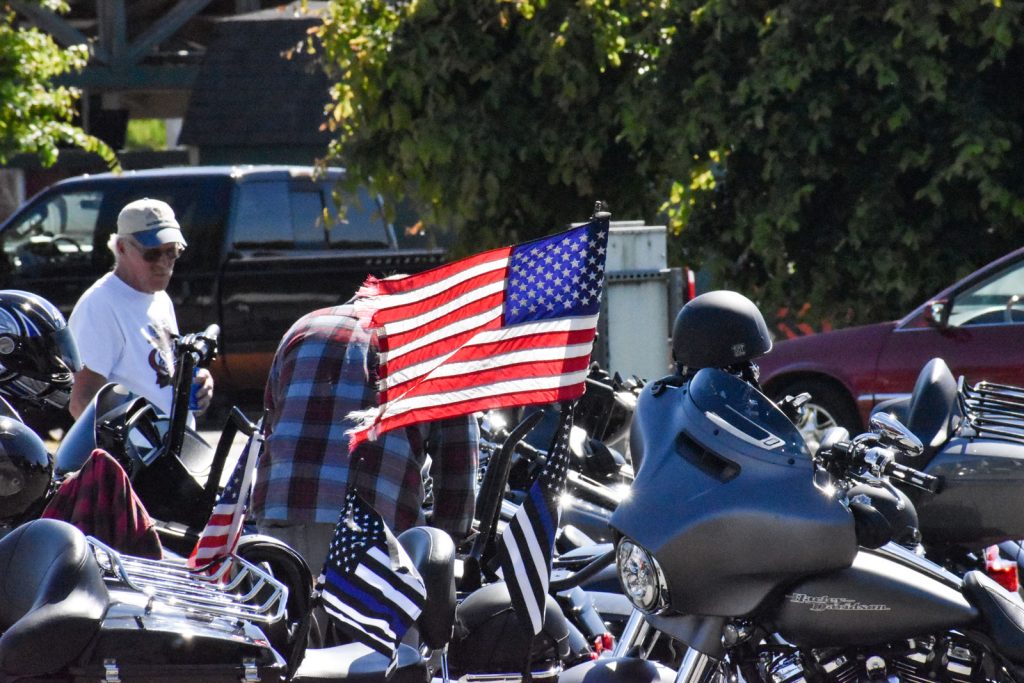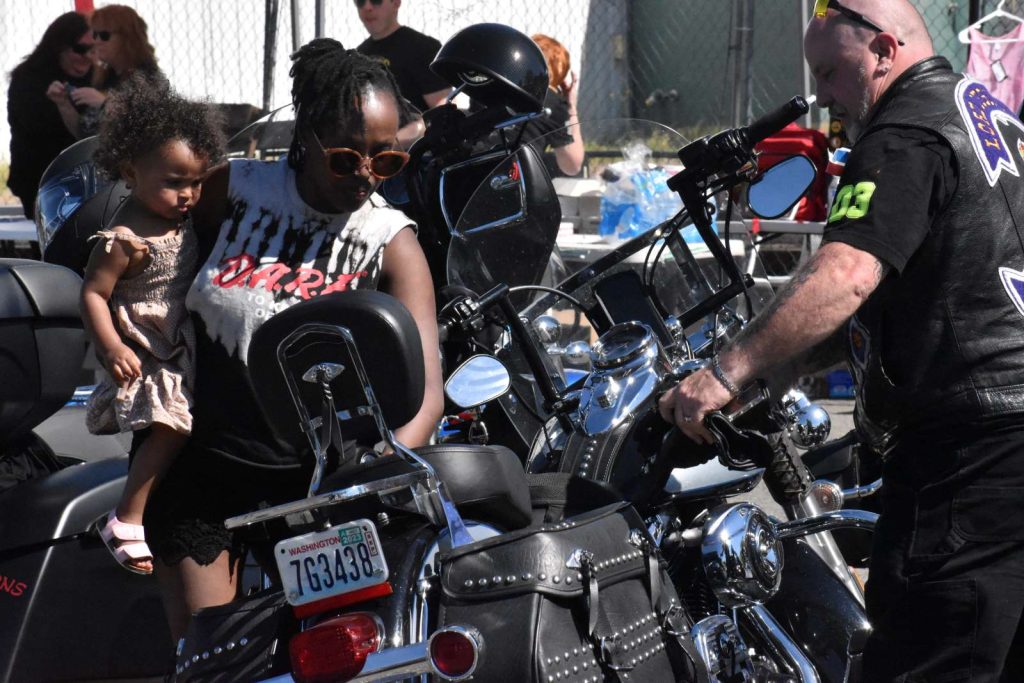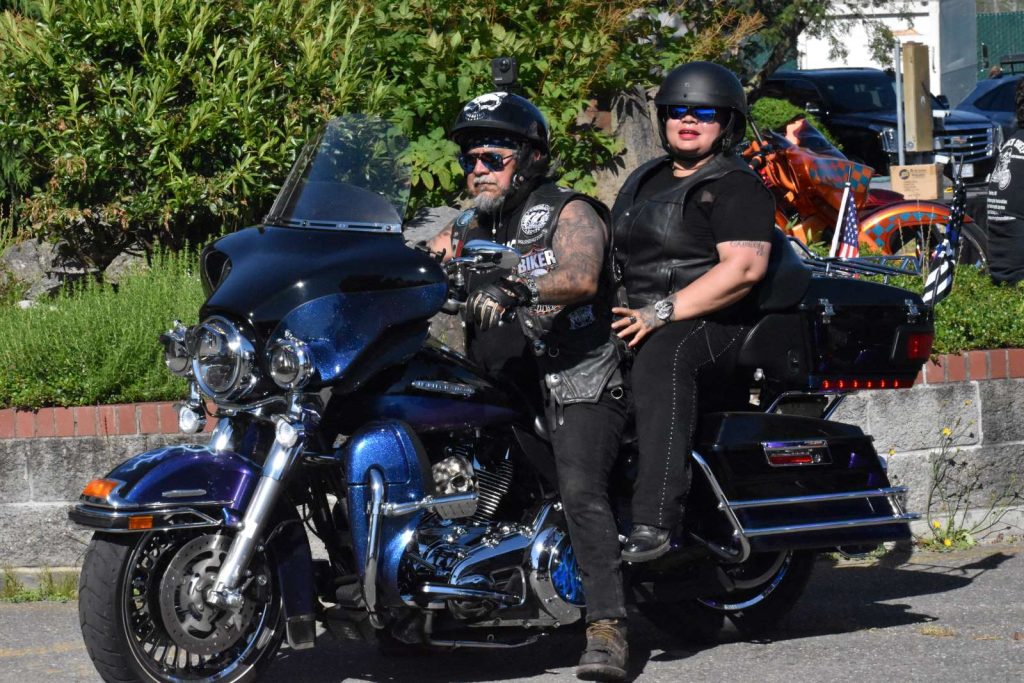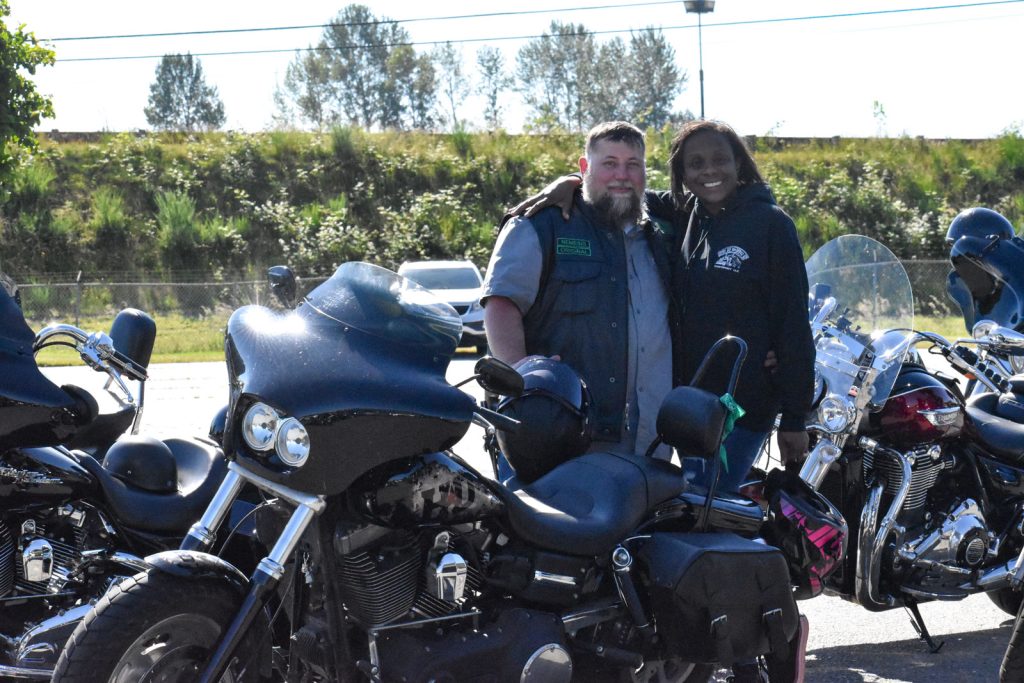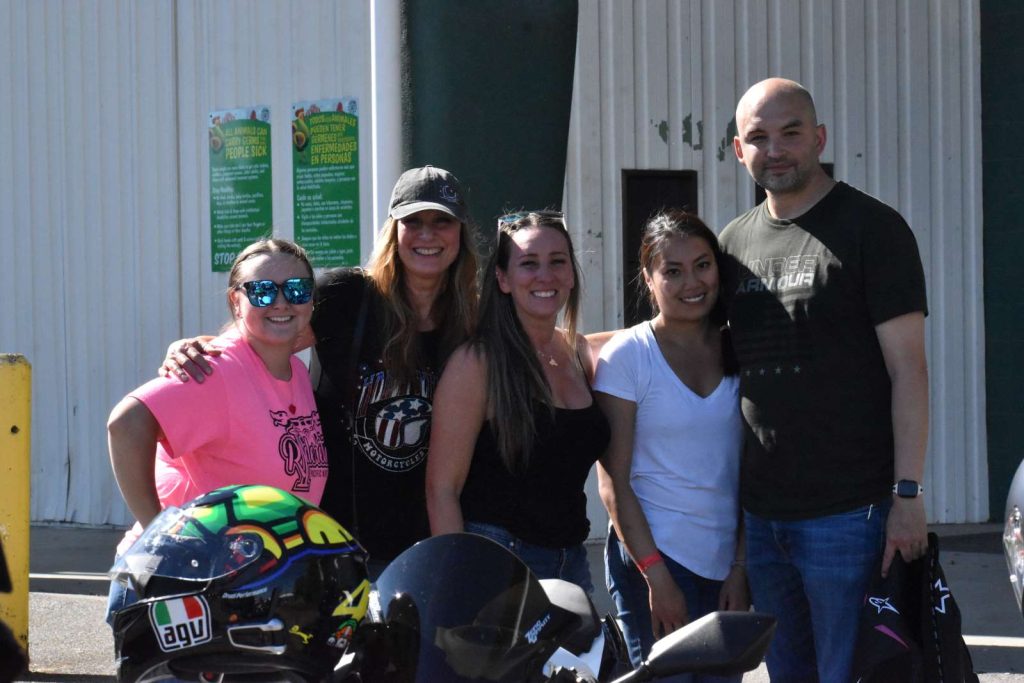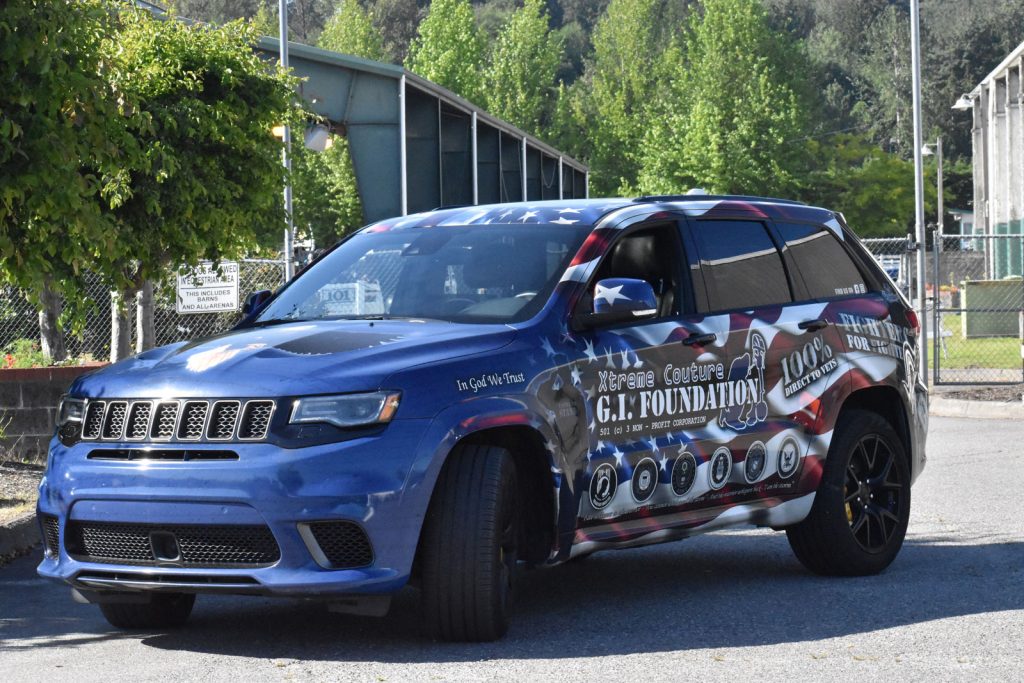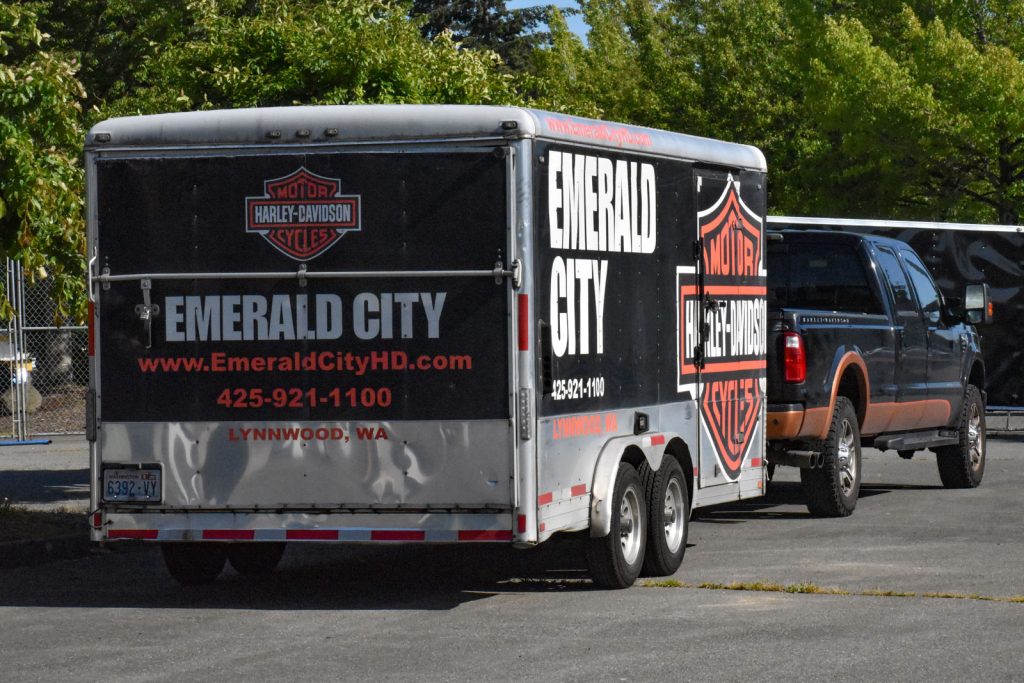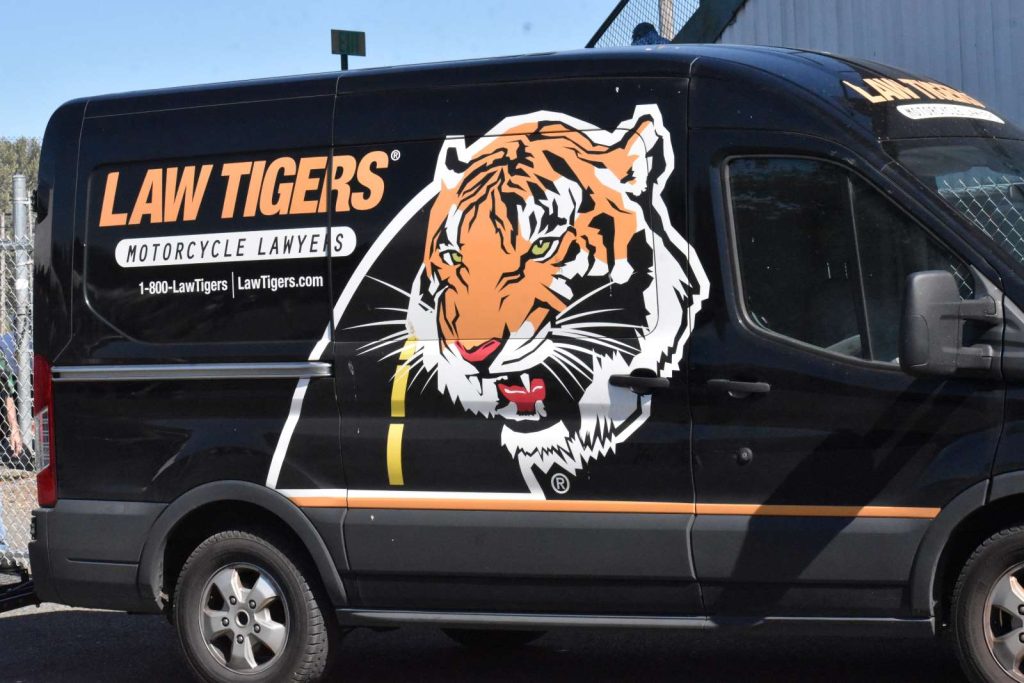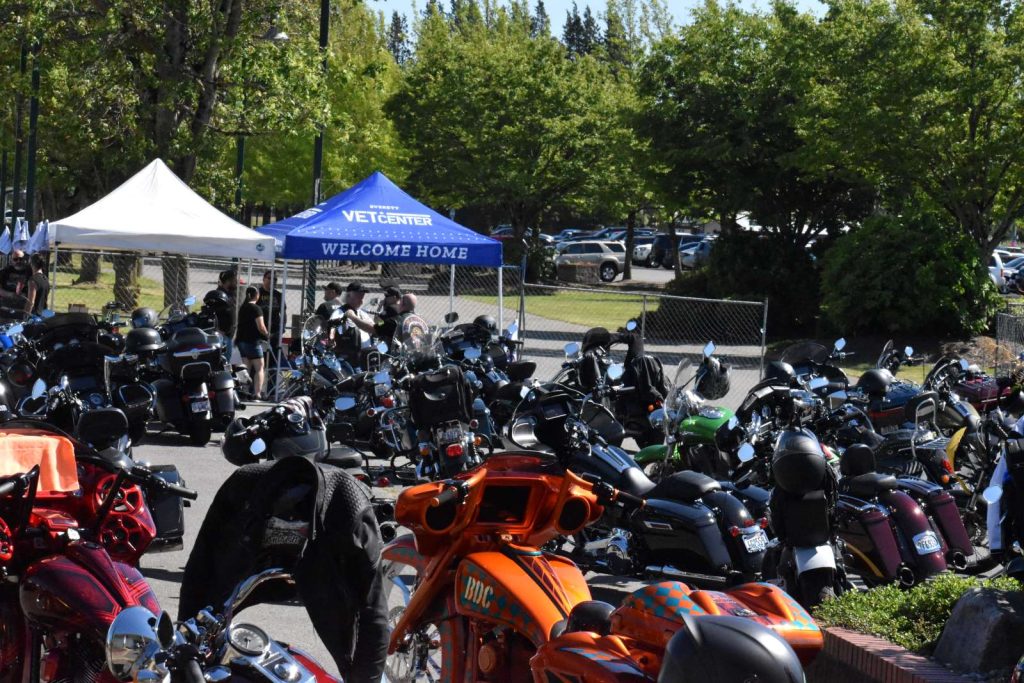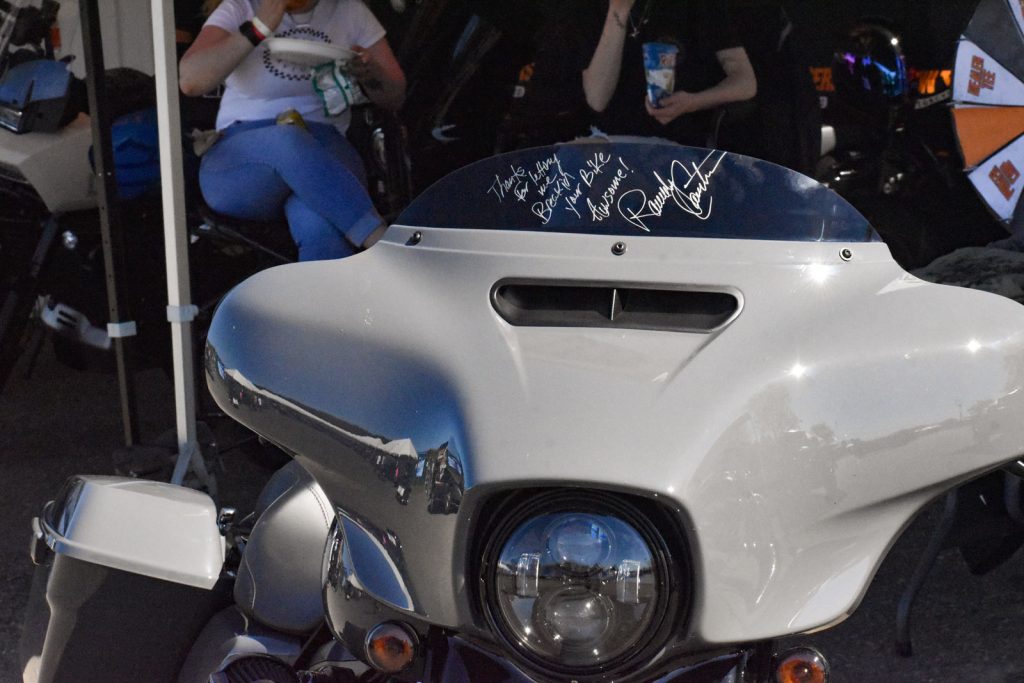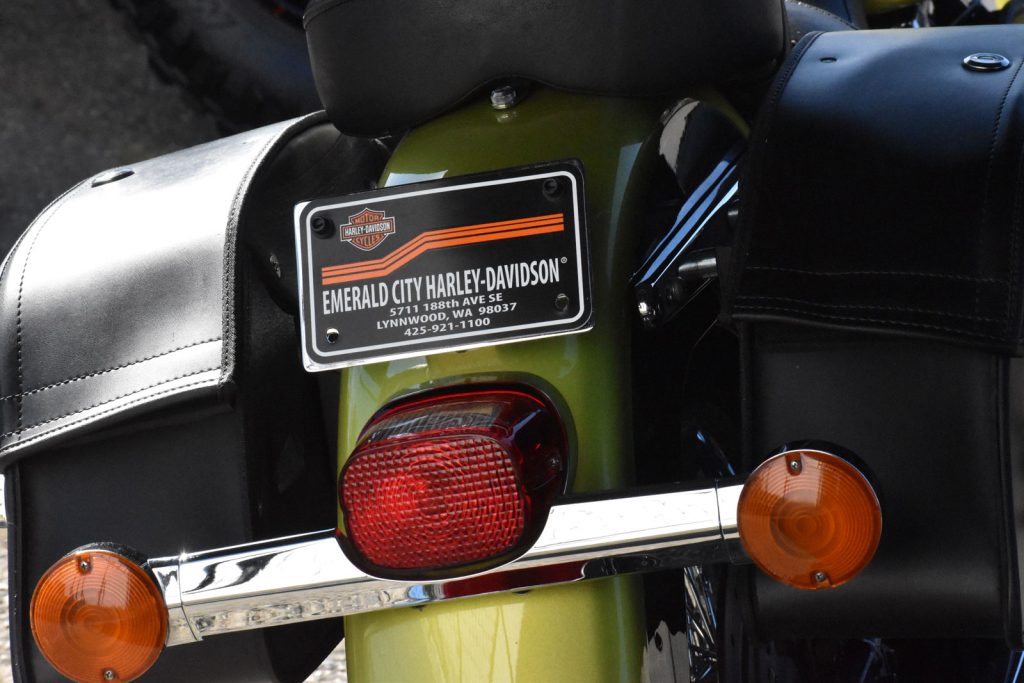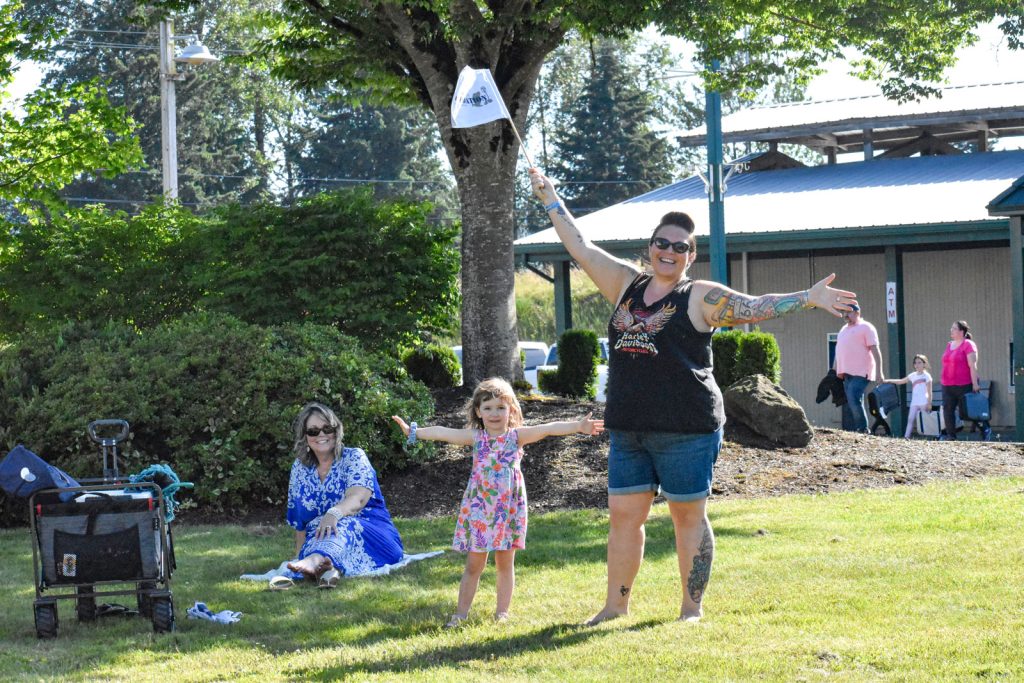 Featured photo by Joe Stone Photography.