Send holiday cards to Gold Star Families
To pay tribute to fallen military service members, Lynnwood resident Patrick Crosby is asking for community support in sending holiday messages to gold star mothers and families.
A towering Christmas tree will soon stand outside of Patrick Crosby's home on 208th Street Southwest, displaying the photographs of fallen service members who died during military service. He hopes the community will join him in sending holiday cards to the gold star families of those memorialized.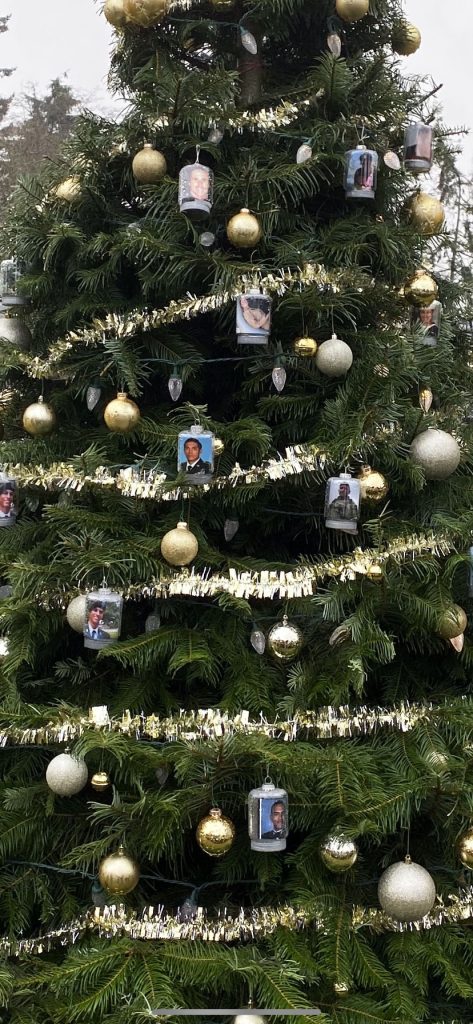 For those unsure of what message to include within their card, Crosby recommends touching on the sacrifices the families' children made and the appreciation of service they have for their sons and daughters.
"Or whatever is in their hearts," he added.
Crosby will be receiving cards all through December, to be sealed and displayed alongside the tree. Cards will then be scanned and sent off to the gold star families just after the beginning of the New Year. 
How to Participate
For more information about how to participate email patrickcrosby@frontier.com. Participants are to mail their cards to 6406 208th St. SW, Lynnwood WA, 98036.