Swim races kick off Fourth of July at Martha Lake
by Luke Putvin luke.putvin@lynnwoodtimes.com
On the morning of July 4, about 200 people gathered at Martha Lake to kick off their Independence Day at 8:00 A.M. About 140 people, ranging from ages 9 to 68, had a friendly swimming competition. There was a quarter-mile race, a half-mile race, a one-mile race and a two-mile race.
Before commencing the race, everyone gathered around to listen to the Star Spangled Banner. Lisa Worthington, owner of Finish Strong Events and Race Director of the Martha Lake Open Water Swims, asked how many participated in the event last year and how many this was their first year. The crowd was split almost down the middle.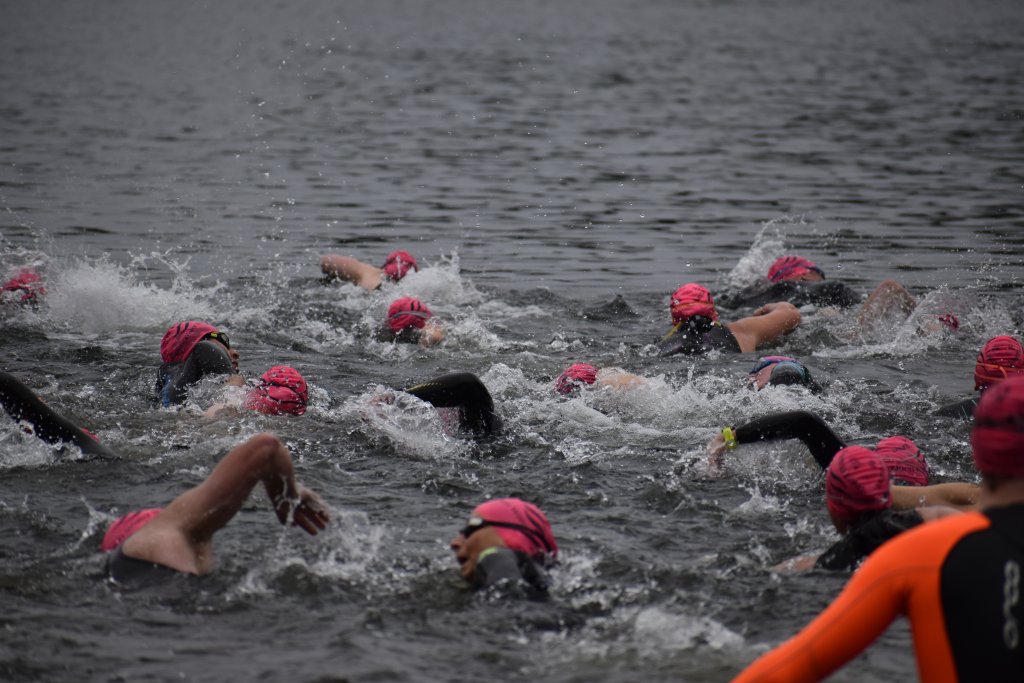 Suzanne, one of the participants, was among those who had not participated in the event in previous years. She had, however, participated in many other open-lake swims like this one, as well as having participated in triathlons. She was visiting from the San Francisco area. "Open-water swims like this have a strong community, almost like a family," Suzanne said.
Worthington then told the participants that the event was, "Very lowkey, unless you want to win." She went on to say, "You can look at this as a race or just a swim." After thanking the lifeguards for being at the event, the races began.
Each group was staggered from each other; the two-mile swim started, then the one-mile, then the half-mile and finally the quarter-mile.
Among the winners was Drew Oliver, 14 years old. He goes to Cedar Park Christian School and has grown up in the area. Oliver has been competing in triathlons since he was five and in adult triathlons since he was nine.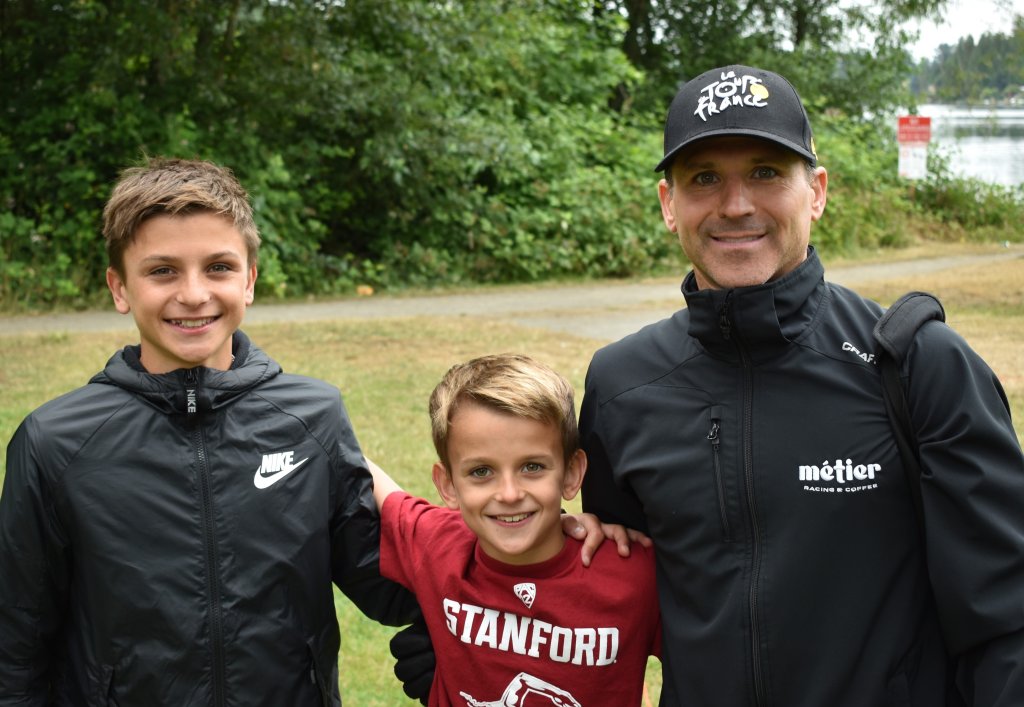 Drew Oliver's younger brother, Brooks Oliver, nine years old, came in 3rd place for the quarter-mile race. Their father, Mark, also participated in the race. Mark trained for the Olympics while at the University of Washington when he was younger. When asked what he hoped people would walk away with from the event, Mark said, "I hope people go for a lifestyle of 'living hot,' always going after something. Don't live your life lukewarm."
"I just want people to walk away with a fun start for the holiday and a happy mood," Worthington said. "I want to thank our sponsors East Lake Minuteman Press and Sylvia's Swimwear, the volunteers that came to help and my husband who puts up with all of this."
For more information on upcoming swim, bike and run events through the state, go to finishstrongevents.com.