Star-crossed lovers at Lynndale Park
by LUKE PUTVIN luke.putvin@lynnwoodtimes.com
As a part of Lynnwood's Shakespeare in the Park series, the Seattle Shakespeare Company put on performances of Romeo and Juliet July 17-18. At the July 17 show, there were approximately 100 people in attendance.
Directed by Leah Adcock-Starr, the performance featured an all-female cast offering their take on the classic story of Romeo and Juliet. In Shakespeare's day, his plays would have been performed by an all-male cast with younger men, such as teenagers, cross-dressing to play the part of a woman. Additionally, according to Seattle Shakespeare Company, only 17% of Shakespeare's speeches are written for female characters.
All-female productions of Shakespeare are not a new thing and have existed for decades. For example, Vinetta Stromberg's all-female production Caesar in Toronto was performed in 1986.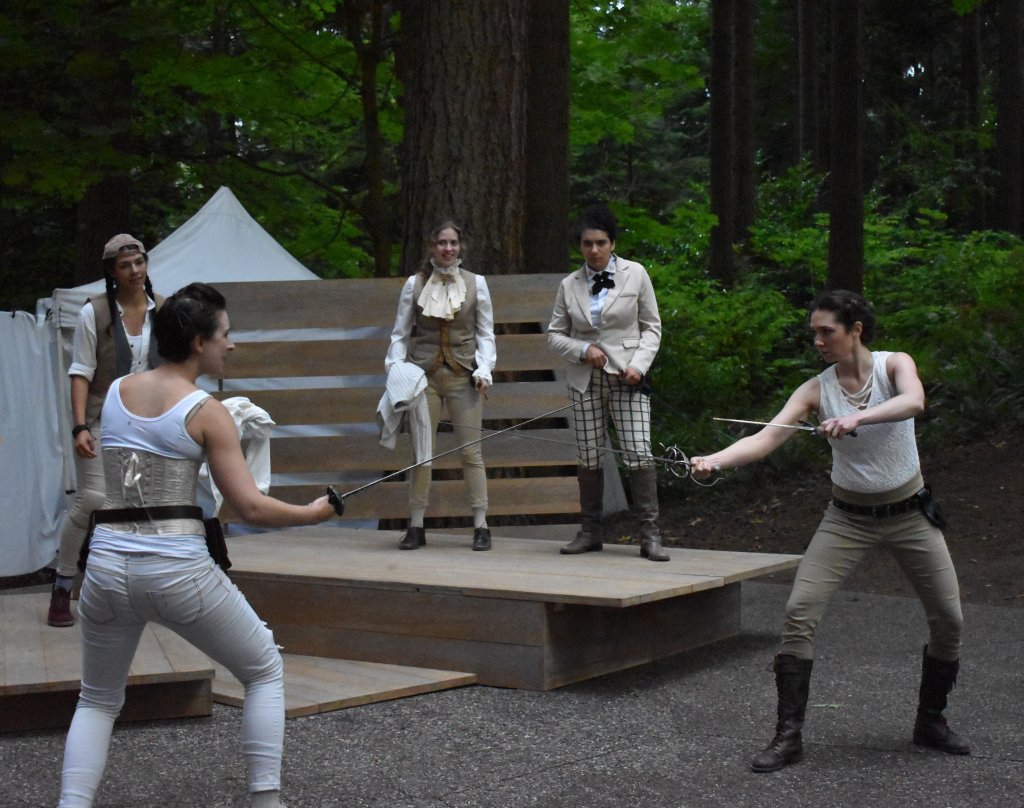 Certain lines obtain different meanings such as Mercutio saying, "Men's eyes were made to look and let them gaze. I will not budge for no man's pleasure, I," in Act 3, Scene 1. When Mercutio is played by a woman, (in this case Jonelle Jordan), the line opens itself up to a feminist interpretation. Other moments like this one occurred throughout the play.
Each actor provided a wonderfully energetic performance, and the production did not shy away from the abundance of innuendos that Shakespeare put in the text.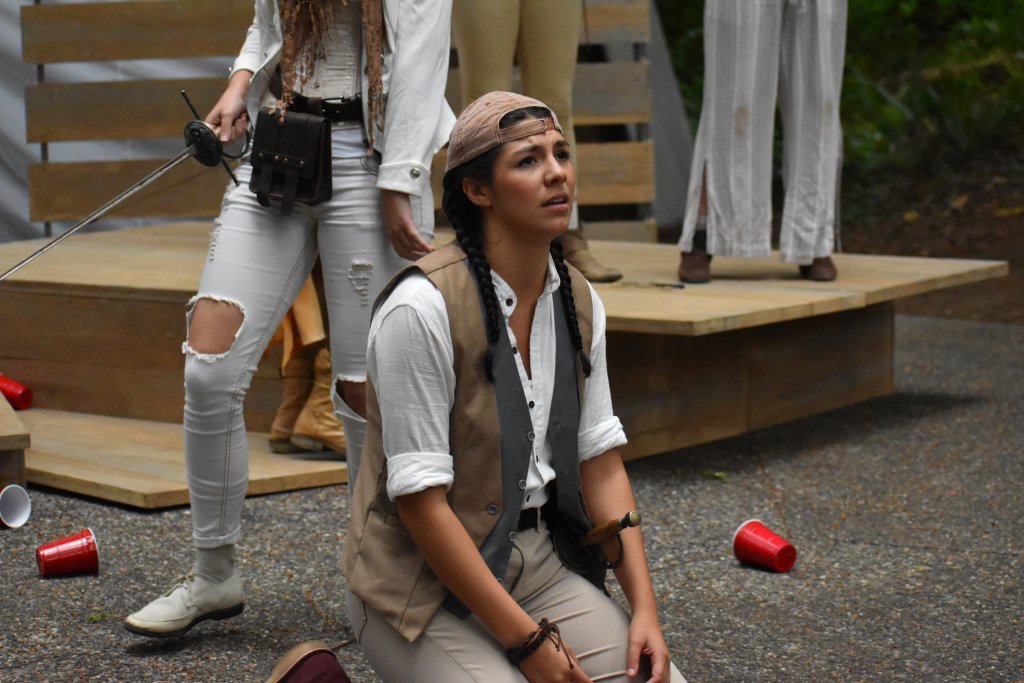 Though the setting seemed to remain around the same time period, originally the Renaissance era in Verona, Italy, there were small modern flourishes. During a party scene, guests drank from red Solo cups, and though the costumes seemed to suggest an older era, Romeo, played by Sofía Raquel Sánchez, often wore a backward baseball cap. It was also entertaining to see the over-accentuated masculine "bravado" performed by Sánchez, Jordan and Shanna Allman who played Tybalt.
Even in the pouring rain that started to come down about 30 minutes from the end of the play, the entire cast gave wonderful performances, and there was certainly no weak link to speak of.
To learn more about Seattle Shakespeare Company, their mission and dates for upcoming shows, go to SeattleShakespeare.org.