Northside Step Team Tryouts
by LUKE PUTVIN luke.putvin@lynnwoodtimes.com
On August 2, Northside Step Team held tryouts to be on its performance team.
Northside Step Team was founded in 2000 by Darnesha Weary who is still the team director. Weary was part of a drill team when she was younger, and had family members on drill teams as well.
"I created this group because there weren't activities like this on the north end, in Snohomish County," Weary said. "Stepping is deeply rooted in African American culture, especially collegiately."
Stepping developed out of rich traditions in African-based communities, and the stepping tradition in the United States began in the early 1900s, historically practiced by African American fraternities and sororities.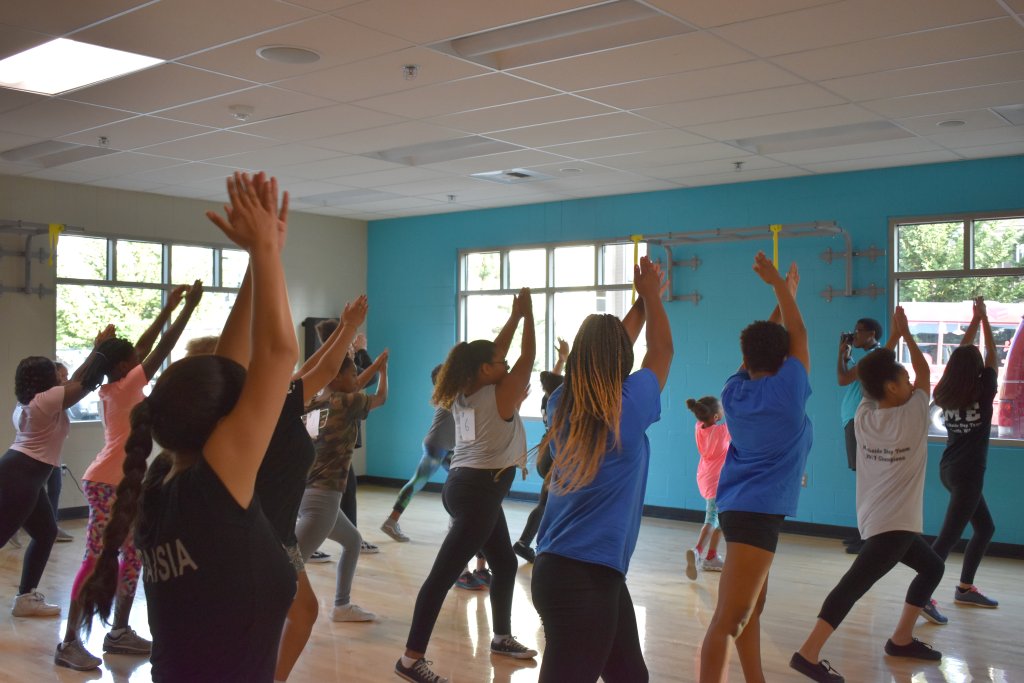 Today, in addition to college campuses, stepping can be found in many other areas such as churches, schools and community organizations like Northside Step Team.
"Sisterhood runs deep in our group," Weary said. "We really focus on community-building through the arts, and stepping is a safe and affordable activity."
Northside Step Team charges a one-time, 150-dollar fee for those who get through tryouts. The rest of the expenses, such as plane tickets when the team travels, is paid with money the group receives through paid performances and competition winnings. Members of the group receive minor work permits and are paid for performances that aren't volunteer events.
"The girls practice two weeks in the off season and fifteen hours during competition time," Weary added. "It's also a strategy of keeping kids from getting into bad activities. When they're practicing Friday nights and most of their weekend, it's tough to get into any of that." She also added that in addition to coaches simply being coaches, they are mentors to all the girls, and they provide a safe space.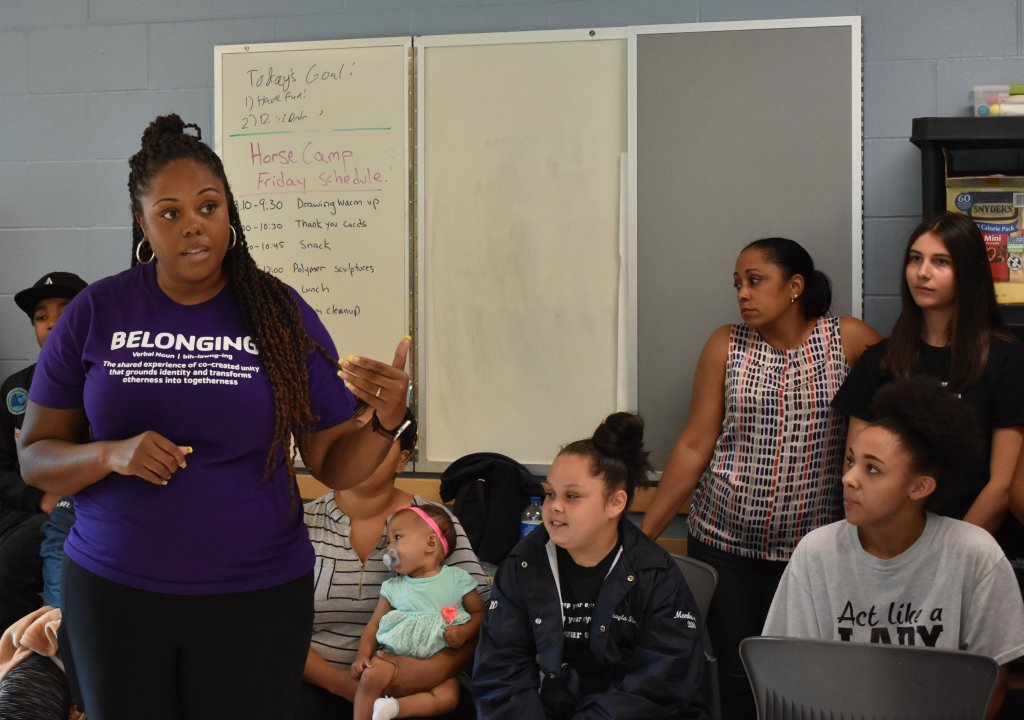 "My favorite part about all of this is watching their growth," Weary said. "It's amazing to see someone who is shy or has low self-esteem work towards performing in front of over a thousand people. Some of these girls have made proclamations to city councils and school districts."
Mikayla Weary, 16 years old and Darnesha Weary's daughter, has been on the team for ten years, and this will be 17-year-old Kayla Bitzer's seventh year on the team.
"We're all super close," Bitzer said.
"We spread the word of social issues through performance arts," Mikayla Weary said. "We don't just dance; we incorporate spoken word too. Some of our messages are women empowerment, Black Lives Matter, equality, equity and finding our voice as the younger generation."
"We hope people coming to our performances walk away with more than just a dance performance," the two said. "We hope your thinking has been challenged, and that it all hasn't just been girls dancing on a stage."
For more information about Northside Step Team or to watch videos of them, go to www.northsideyouthprogram.org.