Mill Creek mother and daughter found in California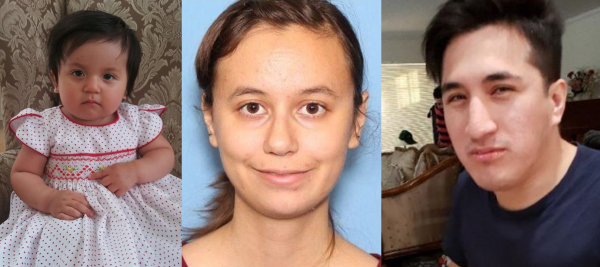 UPDATE 8/27/19: Gabriella Harkness and her child were both located safe in Los Angeles County, California.
An Endangered Missing Person Advisory has been issued for a mother and daughter who were reported missing from Mill Creek on Monday morning.
The mother, Gabriella Harkness, 22, has brown eyes and brown hair, is 5 feet, 9 inches tall and weighs 115 pounds. Her 1 year old daughter, Chiara Harkness, has brown hair and brown eyes, is 2 feet tall and weighs between 20-25 pounds.
David Merino, 30, has brown eyes and black hair, is 5 feet, 9 inches tall and weighs 180 pounds. Merino drives a 2016 Volkswagen GTI with the California license plate 7RYB200.
According to the Endangered Missing Person Advisory Alert, they were last seen at 16217 27th Drive Southeast Monday morning and believed to be with Merino who has a protection order in place. The mother and Mr. Merino have a lengthy history of physical domestic violence and the manner in which the mother and infant left is unexplained and suspicious.
Anyone with information is asked to call 9-1-1 or call Mill Creek PD at (425) 745-6175.