South County Fire welcomes new fire engine at Station 11
By MARIO LOTMORE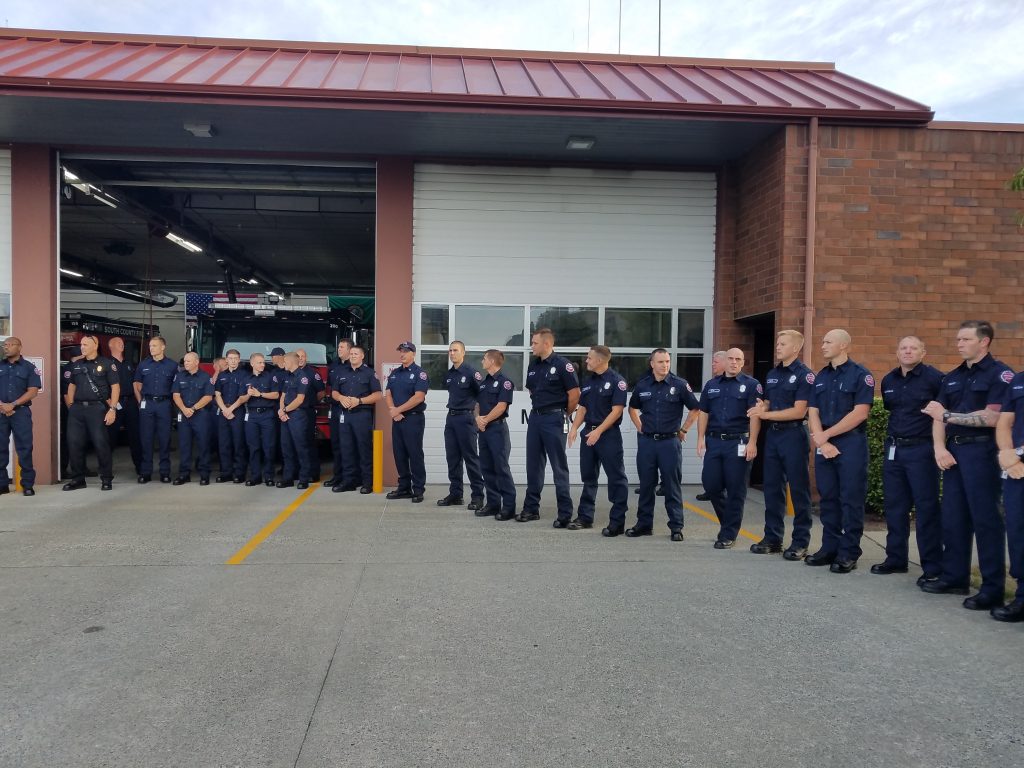 On Thursday, August 29, South County Fire welcomed its newest in-service fire engine at Mariner Fire Station 11, with a traditional roll-in ceremony.
The rolling-in ceremony is a fire service tradition dating back to the 1830s where firefighters push the new engine into the firehouse.
"This engine will protect and serve our residents for years to come. None of this would be possible without community support," said Interim Fire Chief Doug Dahl.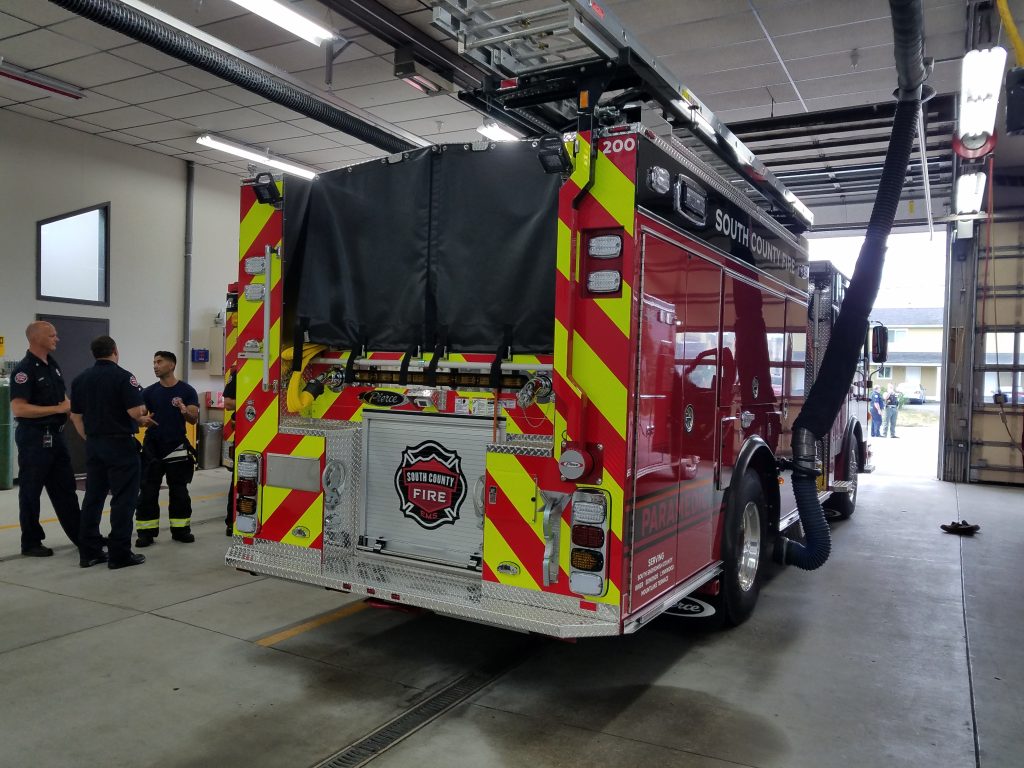 The new engine cost $660,000 and took Piece Manufacturing in Appleton, Wisconsin one year to build. South County Fire sets aside monies annually to replace aging fire trucks every 15 years.
This new engine will remain at Station 11 for five years then transfer to a less active station. According to Interim Fire Chief Doug Dahl, fire stations 11 and 15 are the busiest in South County Fire.
South County Fire is the largest provider of fire and emergency medical services in Snohomish County, serving more than 250,000 residents in unincorporated communities and the cities of Brier, Edmonds, Lynnwood and Mountlake Terrace. It is compromised of a total of 12 frontline in-service fire engines and 10 retired fire engines that are used for training and as back-up engines.
To learn more about South County Fire, visit https://www.southsnofire.org.